Showcase: EMA + Tales Retold + Humbled By The World + Somebody Else's Eyes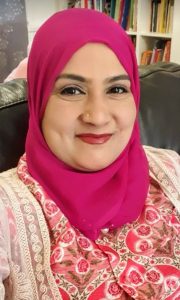 Hi, it's Juneha Chowdhury, your Showcase editor for March. I can't believe it's my last one! It really has been a blast and I'll miss this space. But the final Showcase must go on, so here it is. Like my first showcase, I've dedicated this week to women – the stunning creatures that we are!
My first piece is a poem by the very talented writer, playwright and Write On! regular, Lucy Kaufman. The poem is about Eleanor Marx–Aveling (daughter of Karl Marx), whose terrible husband called her Eleanor rather than her preferred name, Tussy. She was the inspiration behind one of Lucy's plays. Lucy used this poem to help her write Eleanor's final empowered speech at the end of her play.
Here, Lucy provides us with the context, so the poem, E.M.A, makes more sense to the reader:
I wrote this poem when I was writing my play about the brilliant but tragic Eleanor Marx, Karl Marx's youngest daughter and the foremother of feminist socialism. I needed to write an emotional speech at the end, where Eleanor finally confronts her common-law husband, Edward Aveling, who has been leading a double life. I found that writing a first-person poem from Eleanor's viewpoint helped me to discover and release her emotions, and then I could go on to write the speech.
The 'E.M.A' of the title is Eleanor's initials of her full name, Eleanor Marx-Aveling. The importance of her name is the main thrust of the poem, because everyone close to Eleanor called her by her childhood nickname Tussy, whereas Edward insisted upon calling her Eleanor. In the poem and in my play, it is a powerful moment when she finally calls him out on this.
Eleanor Marx was born in exile in London in 1855 and grew up in genteel poverty at Karl Marx's knee, alongside the growth of his magnus opus Das Kapital. As a child, she would listen to his stories and theories and rubbed shoulders with his visitors; the most prominent European radicals and revolutionaries of their day. One such revolutionary was the dashing French communard, Lissagaray (Lissa) whom, in her late teens, she fell madly in love with, much to her father's disapproval. Considering Eleanor's unconventional childhood and influences, it is unsurprising she became the prolific writer, orator, and early feminist theorist she is now renowned as. In the poem, she battles with one of the scandals from her childhood, which came home to roost for her family later, in the figure of her half-brother, Freddy, who was Karl's secret illegitimate son conceived by their housekeeper before Eleanor was born. Although loyal to her betrayed mother (Möhme in the poem) and angry with her father for exploiting their housekeeper and disowning Freddy throughout his lifetime, Eleanor stood by Freddy and became his close friend.
On a bitter day in March 1898, Eleanor was found on her bed at 7 Jews Walk, Sydenham, dressed in a white summer dress and turned bright blue from Prussic acid poisoning. The verdict given at the inquest was 'Suicide by swallowing Prussic acid at the time labouring under mental derangement'. At 43, everyone's beloved Tussy was dead. The official narrative is still that Eleanor Marx committed suicide, in spite of the discrepancies in the testimonies at the inquest and the fact her friends were suspicious of Edward Aveling and planned to take a civil case out against him, for murder. Regardless of whether this was suicide or murder, Eleanor's giant legacy remains: in her writings, in the chain-reaction of ideas in her numerous speeches in the UK, Europe, and all over America, and in her painstaking piecing together of her father's life, writing and correspondence. For the briefest moment in my poem, Tussy is alive… and kicking.
E.M.A
Call me by my home name
The one that rhymes with pussy, not fussy,
The name I coined cradled on my father's knee,
Enthralled by his stories of Hans Röckle's Toyshop,
His bushy beard and my loose locks black and intermingled.
Choose the name my Möhme used to nag me,
Her care-free tricolore-ribbons-in-hair days long-gone,
Bearing the brunt of birthing babies in the back room
Whilst Mohr laboured over Das Kapital in the front.
Use the name that rolls from Freddy's tongue freely,
Tender as a caress in his humble voice,
Surprisingly familiar from a partial-stranger,
A shrouded testament to our rich, shared blood.
Whisper my name as Lissa did those frenzied nights
Clinging to me, sweat-soaked, 'Hero' echoing in his ears,
More notorious in my bed than in any Paris Commune,
My maidenhood my only property worth taking.
Yet you dare to use my long name,
The indecisive one engraved upon my pen (and soon my grave),
A name you hammer as a flag to your worm-chewn mast,
Raised, like your profile, and flapping passion red.
With great care you scratch my three initials
On your request for 'Prussic acid for dog'.
Entre-nous,
If you must use poison
Call me Tussy.
© Lucy Kaufman, 2017
You can connect with Lucy on Twitter: @lucykaufman, on Instagram: @Kaufmanlucy, on Facebook:  facebook.com/LucyKaufmanAuthor
*****
My next piece is a beautiful poem by the young and talented Diya Padiyar, a regular contributor to Showcase. I love how, in a few words, Diya reminds us how far we've come in terms of how we view women. She reminds us of unsung heroines overlooked in history books, and how it's important to retell and redefine the whole concept of a woman through the fictional stories we produce. After all, nowadays, Cinderella can be so much more than the mould she fit into once upon a time.
Tales Retold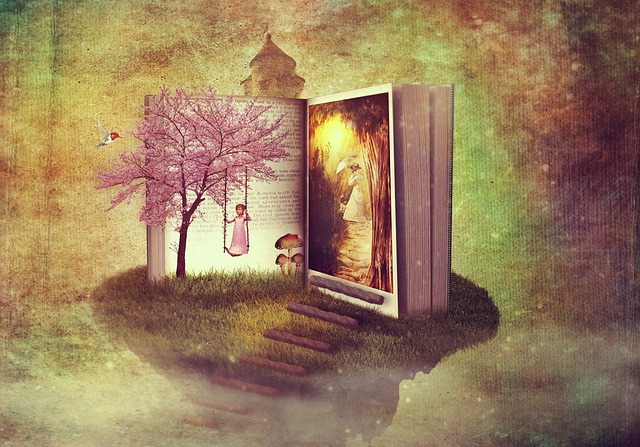 When Angela Carter wrote about
putting new wines in old bottles,
I remembered stories from kindergarten
presented to us as rattles.
I remembered stories
that spoke and celebrated beauties.
But no one,
no one told us about their cruelties.
They only told us
about how the witches were
dark, spotted and ugly.
And the glass shoe only fit
girls who were bubbly.
But they never told us
that snow white wasn't
a metaphor for ideal skin.
That our battles were our own
and were meant for us to win.
Actually fairy tales
were never stories of fairies;
They were stories of rescue,
by the man she then marries.
They never told us stories of WW2.
Stories Of the night witches;
Lady pilots, in those times blue.
Russian Lady bombers they were,
who appeared at night in broken aeroplanes.
But history textbooks,
never taught us about their reigns.
You see, these are the morals
that we ought to prevail.
So let's retell bedtime stories
and rewrite fairy tales.
So Go Cinderella, go follow your dreams
and don't wait to fit in a shoe,
when you were meant to stand out,
run bare feet
in the wilderness.
© Diya Padiyar, 2021
Connect with Diya on Instagram: @teenagerwritings.
*****
I am thankful for my next piece by Dr Afsana Elanko. It shows just how much we, particularly women, don't realise the value in ourselves and the impact we have on the life of others until someone else points out our virtues to us. In this piece, she explains just how overwhelming it was to receive a special message from the public that took her completely by surprise.
Humbled By The World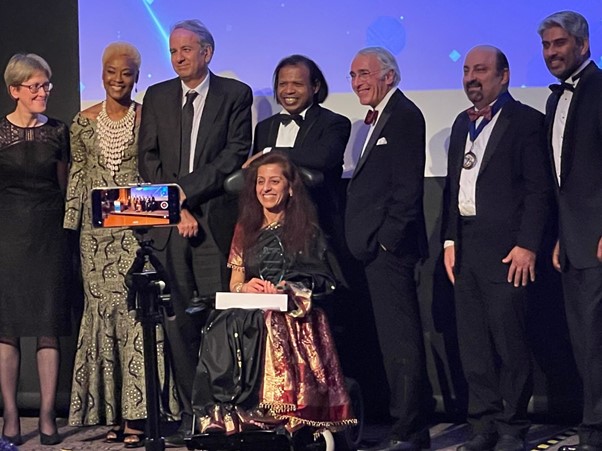 When I read a message, I was frozen in time. Not knowing what to do or think. I wasn't sure what I felt. There was shock, there was dismay to begin with. I read it over and over again and looked at the photo. As time lapsed and I told those close to me, they made me realise the world sees us differently to the way we see ourselves. As I write these words on paper, I still feel shy and scared, like a little schoolgirl on the first day of school. Do I want to share the message or not? It's not the message that is important, but it is what it signifies. We can come from humble backgrounds and reach great heights. We can be women but stand shoulder to shoulder with any man. We can be part of a beautiful, wonderful team but shine as individuals. We can share kindness through our actions and someday, somewhere the world will see it. The message reminds us, we can be anything we choose to be; all we have to do is believe! As I sign off, I leave you with the message and the photo:
The lady that inspires me uses gentleness and kindness to spread her message; she doesn't have to tower above others for people to look up to her; her voice is compassionate yet moving; she unites people in her actions for the greater good; when the world stood still in adversity, she lead the way through her actions. A lady who is a true inspiration to all and yet she is so humble she doesn't even realise… This is the inspirational lady I speak of and I have met her; I know her.
© Afsana Elanko, 2022
*****
What a beautiful message, and so well deserved. You are truly inspirational!
I was so inspired by Dr Elanko's piece, I wrote a poem of my own, dedicated to everyone out there who needs reminding how great they are. So, signing off the final Showcase of the month, I leave you with my own words.
Someone Else's Eyes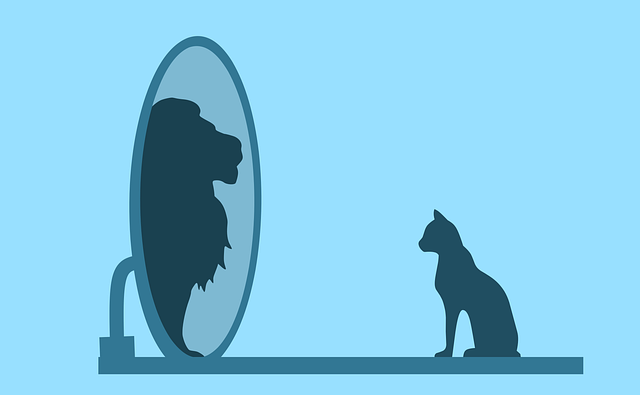 You stand in front of your own reflection
Failing to see what counts.
Cos usually what is missing
Is the bit that stands out.
A lack here
A flaw there
Sounds harsh but is that only cos it's true?
Do you scrub the glass clean cos the pictures all wrong?
And there really is a better version of you?
The wrong kind of vision
The wrong attitude
Arms you with a false reality.
Cos believe it or not
Take it or leave it.
There's beauty in all you don't see.
Once in a while if you could only understand
The mirror can and does tell lies.
And in those times you look at yourself
through someone else's eyes.
You'll see all the shine and all the glare,
You'll see the love and all the care
You'll see the essence of what you truly are.
That despite all your weaknesses, you glow from afar.
© Juneha Chowdhury, 2022
Connect with me on Twitter: @JunehaChowdhury.
*****
If you'd like to see your writing appear in the Write On! Showcase, please submit your short stories, poetry or novel extracts to: pentoprint.org/get-involved/submit-to-write-on/
Read the latest issue of Write On! magazine (11) online on this link.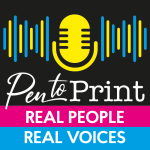 You can hear extracts from Showcase in our podcast. Write On! Audio Find us on all major podcast platforms, including Apple and Google Podcasts and Spotify. Type Pen to Print into your browser and look for our logo or find us on Anchor FM.