Showcase: Expectations + Shattered + What About Me? + Unwanted Noise + How Did We Get Here?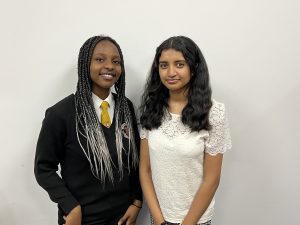 Welcome back to the Write Back's Showcase, where we bring you stories and poems from our group, as well as from other writers who have submitted to Write On!
We are Manusha and Blessings, two young writers from the Write Back programme, a place where young writers from Barking and Dagenham get to express their thoughts, feelings and experiences through storytelling. We believe every young person has a story to tell and the power to share it. You can find out more about us on our website: write-back.org.
Manusha says: "There are many more spectacular stories and poems to be shared in Write Back's final showcase."
This week's theme is 'Troubles Of Being Human'. The last couple of years have been a time of major upheaval, especially given the COVID-19 pandemic. Did you know that, among those aged six to 16 in England, one in six had a probable mental health condition in 2021 (up from one in nine in 2017)? This data shows how dramatically the pandemic has impacted the wellbeing and mental state of so many individuals. There are, of course, many other reasons why a child or adult might suffer from mental health difficulties (e.g. pressures of school, work, family, friends, and many more).
So this week, storytellers from Write Back and others express the challenges we have to face throughout our lives, through writing.
We start this showcase with a poem, Expectations, by my co-editor, Blessings, emphasising the struggles a student has to go through just to make others proud. I'm sure some of you will find this poem relatable.
Expectations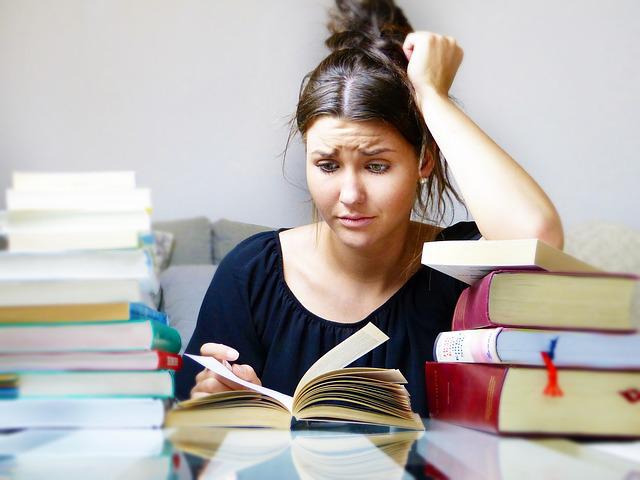 Why did you choose me
To take on a role that fools me?
You only started to notice me
When teachers spoke politely to me
Leaving me be.
You leave me alone to venture through life
With a bottomless pit swallowing me.
Home is hell, hell is my comfort
Just keep the high grades
Stay on at the very top: avoid those who try to take your wings.
When no one notices
I rest on the school rooftop
Fumes escaping my lungs
Fumes filled with rage, anxiety and stress.
But now you look down at me,
As if I offended you
I didn't do anything wrong: I met the expectations.
(c) Blessings, 2022
I enjoyed this poem and I hope you did too! It tells of the ongoing expectations the student faces, that can lead to a stressful life. Their accomplishments may make others happy, but not necessarily themselves. Too much stress and pressure were clearly built up in order for them to meet the expectations of others.
*****
The next piece is about a young girl who rebuilds herself after shattering, which is why it's called Shattered by Manusha (me!). The story has a powerful moral for anyone who's going through difficulties. Stress is sadly very common in modern society and I want to remind you that it's OK to show it.
Shattered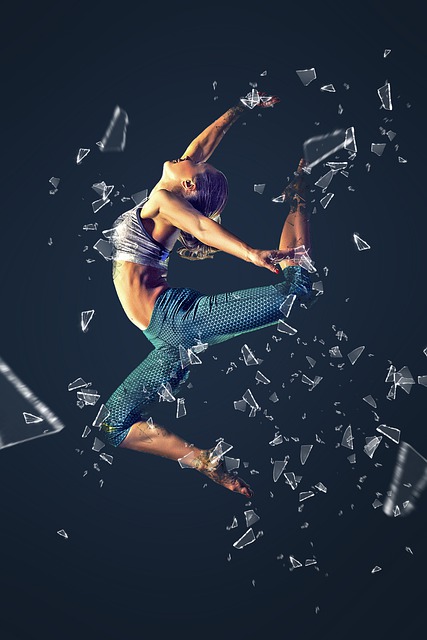 The constant comparisons, the stress about not getting the grades she desired, the high expectations, the uncontrollable fear of believing she wasn't good enough, were only some of her thoughts. Thoughts would overfill her mind as every day passed. Pressure spread outrageously, like a viral disease: no medication or cure. Tears trembled slowly down her cheeks, creating ripples in the miniature salty puddles. Uncompleted homework and thrown books lay on the ground. Not even a pin drop was heard. It was almost as though the war she'd been battling for the past few years was unwinnable. No matter how much she tried, it wasn't enough. There was no therapy, no comfort, no one to support and control her emotions. She felt as though her life was useless.
Her heart started to feel heavy and her pulse raced faster than it ever had before. Not being able to hold her inner emotions any more, she let the outer glass shatter…
Little did she know, from that moment, she became the person she desired to be. Ignoring all the atrocious expectations, pessimistic thoughts and feelings, she lived the way she wanted to live. From that day on, she was unstoppable. By collecting the shattered pieces, she  significantly reformed herself, not allowing anyone to undermine her, or tear her apart.
Ignoring all the hate and trauma around her, she succeeded in no time. At the end of the year, her grades were high tier; top of the class. No one was able to compare, hate or ignore her. From that moment, her life went uphill.
A reminder: "When it seems that someone has shattered your dreams… pick up even the smallest of pieces and use them to build bigger and better dreams." A quote by Jeremy Irons.
(c) Manusha, 2022
I wrote this story aiming for people who feel like giving up. I want these people to rethink and never give up in tough situations. Failure is the next step to success. We need to learn from our mistakes and follow our passion, instead of living for someone else's dream. I hope my story has taught you something!
*****
Our next writing is a story, What About Me? by young storyteller, Jannatul. She talks about the daily trials of school life as a teenager, referring to the pressure from just one day, so imagine the pressure built up over an entire week, month or year!
What About Me?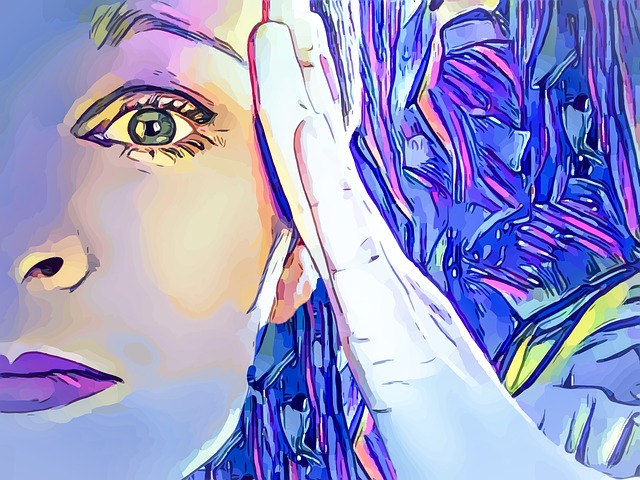 6:15: The alarm ringing.
6:30: Still in bed because of my laziness. Mum shouting: "Wake up!"
7:00: I freshen up, I pray, and get dressed. Time is flying!
7:30: Oh my gosh, I didn't even clock it was this late. "Hurry up or you're going to be late," says Mum.
Still in hunger, bus is five minutes late already, trying to rush but can hear the sound of starvation rumbling from my stomach.
"Driver change – we apologise for any delay." Ughhh!
8:45: Stay calm, girl, you're late by one minute. That's an hour detention.
"You're late again. What's wrong with you, why are you so disorganised?" says my form tutor.
"But, Miss [trying to give an explanation]…"
"Oh, now you're talking back? Mannerless girl. Go to relocation."
That's another hour.
"But, Miss…"
"Get out of my class before I put you in isolation."
Funny how my life is, right?
Sigh. Head of year coming to me. I just knew I'd get in trouble. I'm speechless, during the hour-long lecture.
Sitting down on the sofa in the library, I start daydreaming.
Unexpectedly, a teacher comes to me and says, "Young lady, this is not your bed at home. Either study or go outside."
"Miss, what do you think about being an artist?"
She explains that it could never be – or, at least, it shouldn't be my first choice.
I'm kind of heartbroken, but act fine. I ask again: "Why not?"
The buzzer goes off. "Everyone hurry up, it's time to leave now, go to your lessons, get up."
After detention and a very long day, I'm finally able to go home with my tiredness, headache and body pain all over. I know there will be an issue at home, as school has probably already emailed my dad.
On the bus, I'm thinking about the time I was in the library. The teachers never told me or taught me about which decisions to take, or how to work on myself and my dreams. All they ever ask is: "What do you want to be in the future?"
I go on the internet and find interests, then tell them. But anyway, whatever…
Around 5:00: I'm home. I'm OK, but can't say I'm good.
"What's wrong with you? Why are you like this? Your future is dark. We can see it already," say my parents.
I'm already bearing pain from school, but I can't talk back; it would only lead to more attacks. It doesn't feel like home any more. Everyone blames me, judges me without knowing anything, but who cares?
"Enough. You're grounded," says my mum."Give me your phone, tablet and laptop right now. No more games."
"If you're late next time, watch out," my dad says. This time it's more serious, because he's never said anything like that to me before.
I have to take a break. I need to take a breath in the fresh air.
5:30: Tying up my shoelaces, leaving the house. "I'll see you guys after a five-minute walk, all right?"
People usually feel safe at home, but I feel much happier when I'm outside. It's as though I belong in nature and have a connection with those trees waving at me, the birds that are calming me down with their sweet voices, the sun or the moon shining and smiling above my head. Nature is so amazing. Under the sky, I feel freedom to talk about anything with nature.
Nature is my best friend. It shows me life will continue the same way as before.
(c) Jannatul, 2022
I enjoyed this story and its structure. We can tell that, as each hour passes by, the stress of the teenager increases too. Some teenagers do have this life and it's upsetting they're going through all this every day. However, as this story tells us, there are a variety of ways to feel free and jubilant. In this example, it's the connection with nature that gives relief to the author.
*****
The next piece is an audio clip from a submission by Emmanuel Carriere , Unwanted Noise  The rain on the window makes the poet reflect on the other unwanted noises in his mind.
Thank you for this great piece. It made us consider the ways in which writing can bring up troubling and difficult emotions and thoughts.
*****
Next, an extract from a story by Write Back storyteller, Racheal. Told in a unique way, struggles, stress, pain and hope are all portrayed here.
How Did We Get Here?
As life bares her garish teeth and delves into my sore, tender skin, I cry. An outpouring of rain falls from my tired eyes. I see no way out, no exit. Directions unclear… Morpheus holds me down in his arms. Trapped, safe. Confined, embraced.
These past months have been a downward spiral; a negative slope, a ladder to the uncaring underground. A staircase with no beginning, no end. Just a single direction: down. Recollection of beginning this dramatic fall from grace passes me by. This is the destination. I must've boarded this train somehow.
School the next day is refreshing. Sand falling through my fingers. There's no use grasping any harder… is there? What more can I do, when I've done enough? What can I do, when I don't know what I've done? Like the girl on the train, I wrap myself in the comfort of the past, where the can was not half-empty, but half-full. Overflowing, if you will. Reaching the summit; the journey down is arduous, long. Different from the route upwards. An output of rain, rushing through my eyelids, falls as I write.
To be continued…
(c) Racheal, 2022
The description creates a sense of imagery and sensation of the situation this person is in. School, friends, and many more problems have affected this person's mental health. The last paragraph is very meaningful for me and many people out there. Hope has different connotations for different people but, without hope, we cannot live.
*****
Finally, some haikus to make you think and smile. Pen to Print has been running poetry prompts throughout April, to celebrate #nationalpoetrymonth. There were some great haikus submitted. Here are three of the winners:
In March snowdrops fade
As bluebells breach forest shade
Joining spring's parade
(c) Declan Cullen, 2022 (Facebook: @declan.cullen.7)
Flowers are blooming
Weeks ago the trees were bare
All good things take time
(c) Christopher E Singleton, 2022 (Instagram: @chrisandfrankiethepiano)
On the horizon
Morning sun raises higher
Today starts with hope.
(c) Gertcha Cowson (Twitter: @GertchaPoet)
*****
This is the last Write Back Showcase. We hope you have enjoyed our month as Showcase editors. We hope, too, you have been inspired, educated, and perhaps persuaded to write more. As we always say, every young person has a story to tell and the power to share it, so please do continue writing. There is no age limit. Age is no excuse for not picking up a pen!
We hope we will be back at Write On! Extra with more writing to showcase soon. Thank you for reading all these amazing stories.
*****
If you'd like to see your writing appear in the Write On! Showcase, please submit your short stories, poetry or novel extracts to: pentoprint.org/get-involved/submit-to-write-on/
Read the latest issue (12) of Write On! here.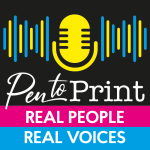 You can hear extracts from Showcase in our podcast. Write On! Audio. Find us on all major podcast platforms, including Apple and Google Podcasts and Spotify. Type Pen to Print into your browser and look for our logo or find us on Anchor FM.