Showcase: A Lifetime Of Reading For Pleasure + Will + Literary Passions And Guilty Pleasures + A Tree Falls In A Silent Forest + Gypsy Poem
By Dr Afsana Elanko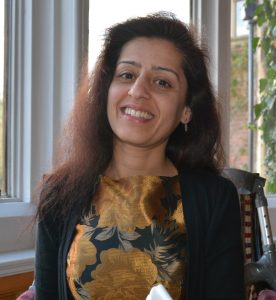 The sun is shining, birds are singing and the hum of  traffic is in the background as I sit here reading all these lovely pieces and I realise I'm transported into glimpses of people's lives and experiences. What a joy!
In this Showcase, I want to explore what gives us the greatest pleasure when we read and what drives our passion to read? If we're passionate readers as children, are we still passionate readers as adults? Do our reading styles change over our lifetime? These questions lead me to this first literary beauty, charting a reading journey from childhood. There are unexpected twists and turns in this piece and the desire to read at each turn shines. For every passionate writer, it's music to our ears when we hear  such enthusiasm in the voice of the reader.
A Life Time Of Reading For Pleasure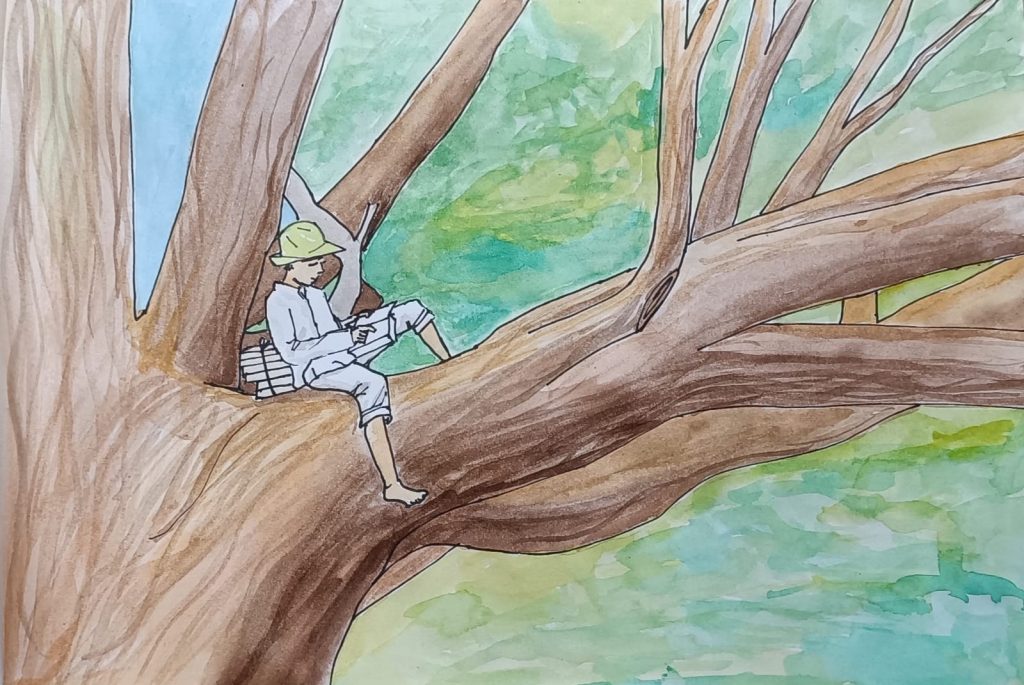 (c) Secretly Reading For Pleasure, Dr Afsana Elanko, 2023
As a child, my desire for reading was so great, I wanted to read varied books from different genres. The curiosity of learning, innocence of childhood, and wonder of the world all fuelled my love for literature. Each book gave me a chance to discover my passion, my interests and find myself in a way that expanded my mind and made me the person I am today.
Reading choices make a huge difference to what you become in the future, but who should be making these decisions for you? Your parents, your teachers, or you?
I've been a book rebel since the age of nine. My interests in reading were not children's stories or rhymes; I was more interested in adult genres (thriller, romance, biography, history, adventure, etc.). There was opposition from my parents, family, and even the Nuns, who gave me religious books to read, which they would discuss every Sunday. After reading a book on Darwin's theory of evolution, discussions went up a notch. I had many questions and the Nuns spent hours debating with me. Catechism classes were fantastic from here on in!
I was banned from reading books that were 'beyond my years' because grown-ups thought they were too descriptive regarding relationships, violence, war and crime. But not all books are like this and my desire for reading these increased so much, I sourced books with great ingenuity. A favourite place for reading was up the mango tree in the crotch and leaning back on the bigger branch. Perfect seating position, no disturbance from opposing adults, as no one would climb up. My ingenuity increased. I would sometimes open the school book with the novel inside and read to my heart's content. Nevertheless, I had an inner burning of guilt that I was being dishonest. That's how my lifetime of reading for pleasure started.
By 15, I had no desire to talk about girls, fashion, films, actresses/actors with peers; the only topic in common was sports. There were many books I'd read over the years, with each giving me a different perspective that increased my knowledge. For example, Volga To Ganga by Rahul Sankrityayan, opened my eyes to different cultures, varied terrains, and how civilisation develops over time through historical fictional stories.  Another book, The Long March Of Mao, was something completely different. This lead me to read about the Cuban Revolution and how Alberto Granado founded the School of Medicine in Cuba. Now looking back and reflecting on healthcare over time and across countries, I realise those foundations from childhood have fuelled critical and informative knowledge-collecting. Debates during childhood on Capitalism-vs-Communism, Creation-vs-Evolution, and pros-vs-cons of Proletariat Dictatorship were only possible due to my breadth of reading.
Reading books gave me pleasure, but also expanded the horizon of my knowledge and curiosity about the world. As an adult, do I think children should be allowed to read books that are considered to be 'beyond their years?' The jury's still out.
© Sebastian Elanko, 2023
An interesting piece of writing, showing the determination of a boy who enjoys the pleasure of reading and how it opens the world of knowledge and understanding around us.
*****
The will for reading stands out high, which leads nicely to this lovely poem by Akshitha, showing 'where there's a will, there's a way'.
Will
Broke, damaged, ruined, sinking
Nevermind, you name it anything
A spark of 'Will' in the wing
Will decimate the past and uncling;
Fervently will soar never like before,
A thousand miles and in fact more!
© Akshitha Ramalingham, 2023
Connect with Akshitha on Instagram: @akshitharamalingam, on LinkedIn: @akshitharamalingam or website: akshitharamalingam.com
*****
The next piece explores the passion for reading when the pressures of life take over and yet the thirst for reading is innately present. There may be socio-economic pressures that make purchasing a newspaper too expensive, so there may be a communal newspaper read by many people. The way people have found the time and space to read in difficult living circumstances is explored in this work.
Literary Passions And Guilty Pleasures In Sheffield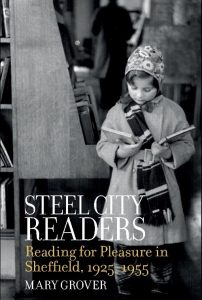 Yvonne's exasperated father, exhausted from a long day's work as a file smith, was unimpressed by the sight of his teenage daughter curling up in an over-crowded kitchen with a book while her mother whisked around getting the tea. "Get something in your hands," he would say – a book, of course, was not 'a thing'.
Such discouragement did not prevent Yvonne from reading. More surprisingly it never made her guilty about her reading pleasures. In the 20th century, the industrial city of Sheffield set little value on reading skills. A boy with a well-paid apprenticeship at Laycock's Engineering at 14 had little incentive to stay on at school and pass the School Certificate, the then equivalent of GCSEs. Skilled manual work fetched a higher wage than clerkly work.
Though reading was not particularly highly valued in Sheffield in the Forties, none of the 65 people interviewed by the community history group, Reading Sheffield, seemed to feel guilty about their reading habit, nor about what they read.
In 1940s Sheffield, if you persisted in reading, despite a parent's lack of interest or disapproval, what you chose to read was your concern and few had their reading policed. Dickens was a favourite. The city was full of cheap copies that had been bought through newspaper subscriptions. I don't know why, but the children who tore through David Copperfield in the Forties, found Dickens much easier than many undergraduates do today.
For those who caught the reading bug, it became an addiction, fed by the wonderful provision of books at Sheffield's superb municipal libraries. With little guidance, a child would usually make their way to the library alone, without any parental guidance. If you didn't know where to start, why not just work through the letters of the alphabet? The letter D not only delivered Dickens, but Warwick Deeping, Doestoevsky and the violent romances of Ethel M Dell. Who could want for more?!
During the Second World War, young men found books that appealed to them in the NAAFI. The 'blue' thrillers by Hank Janson would certainly be regarded as out-of-bounds by English teachers in grammar schools, but as my neighbour, a kind art teacher, found, they were just the stories to get illiterate young men on National Service wanting to learn to read. The lurid covers of Janson's titillating Honey Take My Gun or The Filly Wore A Rod, would spur them on. The next step might be J B Priestley's thoughtful and entertaining The Good Companions, or George Orwell.
© Mary Grover, 2023
Connect with Mary Grover on Facebook. You can read further in Mary's book Steel City Readers: Reading For Pleasure In Sheffield 1925-1955. Free from: https://www.liverpooluniversitypress.co.uk/doi/boo/10.3828/9781802078589
Further resources available on the website: readingsheffield.co.uk
*****
I have various little quirks when reading. There's something special about getting our favourite drink and a snack and curling up with a book. Maybe we turn to a book for solace at the end of a hectic week, or maybe it's a daily routine. Either way, we have our own ways in which we like to read. I enjoyed reading this next literary delight about reading habits and pleasures. So, let's join Marilyn as she invites us to her garden.
Literary Delights And Guilty Pleasures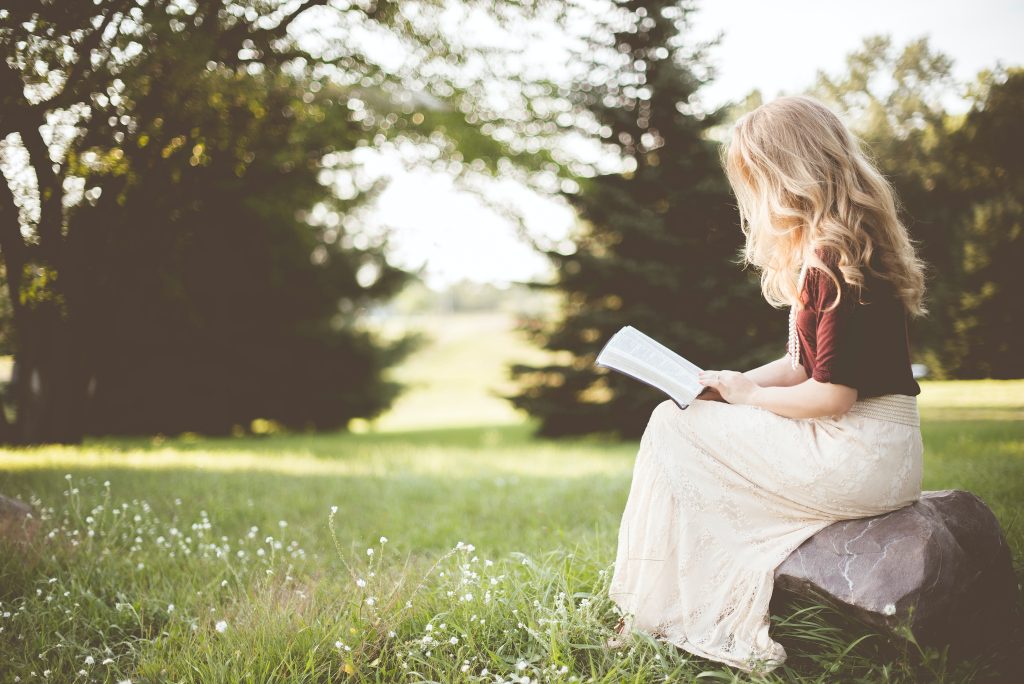 Being an avid reader since childhood, I've always enjoyed the beauty of books. I love the way I'm transported to a different place. When reading, I usually have about four books on the go at the same time. They can be in different genres but I find them equally enjoyable for different reasons. I tend not to read whole books but just dip into different chapters unless they attract my attention and I find them really interesting. Then I'm hooked and can't put them down.
At the moment, I have a mixed bunch: a Schubert biography, a collection of very funny short stories which gives me great delight and enjoyment after a stressful day. Then Wives And Stunners which is about pre-Raphaelite artists, their wives and muses, from which I see a glimpse of an artist's life and inter-relationships. I also have The Haunting on the go, fiction which jumps to and fro between time zones of 1816 and 2010. I like the way there are connections from the past that link with the current, and then back in time.
Now we have lovely long light evenings, I like to take time off from dead-heading and watering and instead, just sit in our beautiful garden at dusk with one or two of my books. A tip for those wanting to follow in my footsteps… always best to spray with Jungle Formula or get bitten by midges!
© Marilyn Segall, 2023
*****
That leads me very nicely to the next poem which takes us to a different landscape with a different set of circumstances. The beautiful use of words and rhythmical flow is captivating.
A Tree Falls In A Silent Forest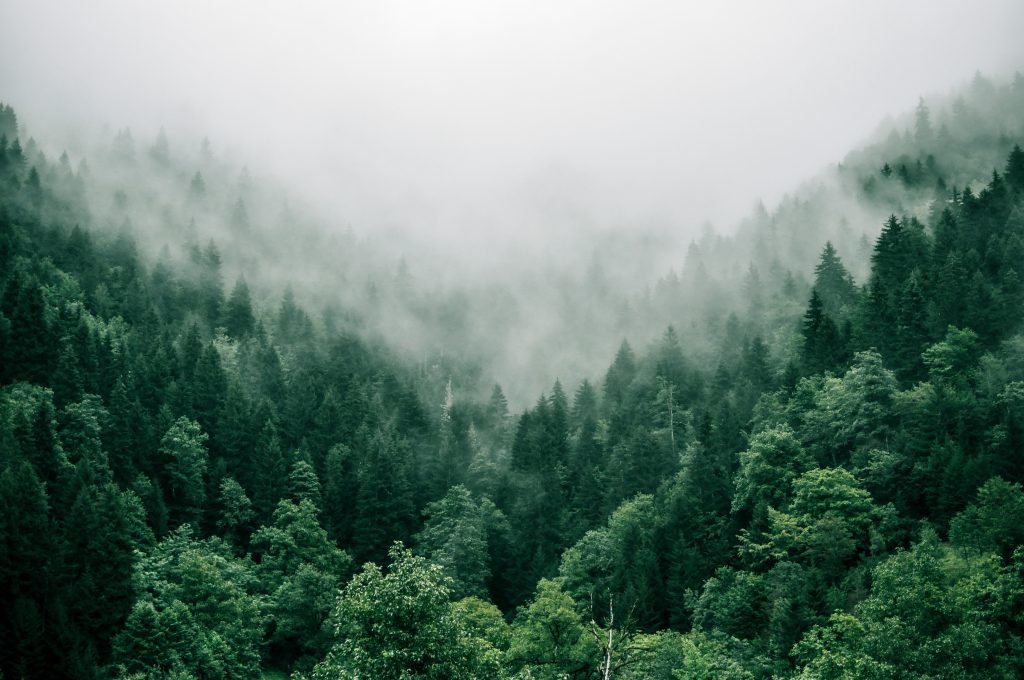 Deep in the Bavarian forest, Tamdorf lies perfectly still. His pained, heavy body is forcing the early spring growth back into the ground.
New life is still developing around him as his old life wilts away. The numbness in his trapped legs is successfully fighting off some of the most intense pain.
The hundred feet tall silver fir had brought the lumberjack down.
In all his years, never had a tree fallen towards the flashing blades. The crashing sounds, exploding from the collapsing tree, totally smothered Tamdorf's initial screams.
Now, in his final hours, as he waited for Mother Nature to create her natural shroud over his body, he realised that, when a lumberjack falls in a forest, no one hears his cries.
© John Holmes, 2023
*****
I'm closing this week's Showcase with this beautiful poem which takes us on an amazing journey. I'd like to celebrate the strong oral tradition of Gypsy and Traveller communities. In the UK, this term includes a range of groups of people with nomadic roots or ways of life but with separate and distinct ethnic groups and cultures. I'm sharing a wonderful poem sent in by Bernard Cunningham from Leeds GATE (Gypsy and Traveller Exchange), based in Leeds working across West Yorkshire.
Gypsy Poem
Here I go again, wandering upon this distant highway,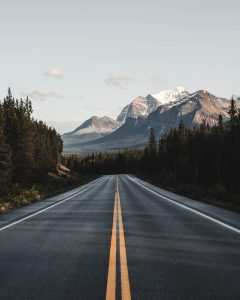 another place to another home.
As I travel through these outstretched highways
where am I going and who will I see?
As I as I gaze out to the far out street lights that glisten like diamonds,
in the darkness that we see.
My home is the highway the hedges and the fields,
the far and wide the colours of the sky as night becomes day.
The smells the sights the sounds,
the little things we see but so often take for granted.
Where am I going this time and who will I see as I pull up on this stretch of land?
Let's light a fire through the night and tell our stories to our delight,
as we sing songs to keep our past alive.
In an ever changing world let us not lose sight of who we are,
or lose the love we have of this life.
It's the life of a Gypsy, a wanderer born to be free.
And on my last days here on earth as I lay my hat down,
wherever that may be.
I hope I never forget the beauty I have seen
as I rest beneath the flowers, a Gypsy will I be.
© Bernard Cunningham, 2023
Connect with Leeds GATE on Facebook: facebook.com/LeedsGATE and on Twitter: @LeedsGATE
*****
If you'd like to see your writing appear in the Write On! Showcase, please submit your short stories, poetry or novel extracts to: pentoprint.org/get-involved/submit-to-write-on/
Write On! issue 17 is now. You can read it online here. Find it in libraries and other outlets and see previous editions of our magazines here.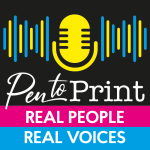 You can hear great new ideas, creative work and writing tips on Write On! Audio. Find us on all major podcast platforms, including Apple and Google Podcasts and Spotify. Type Pen to Print into your browser and look for our logo, or find us on Podcasters.Spotify.com.
*****
If you or someone you know has been affected by issues covered in our pages, please see the relevant link below for ​information, advice and support​: