Showcase: Wait + Musings On Bridge Building
Edited by Charlotte Zisimides
Hello, my name is Charlotte Zisimides. I'm delighted to be editing for the July 2022 Showcase. I came by Pen to Print through a competition called 'What If YOU Spoke?' which I entered with a poem called Loss Of Limb. I sent it to the nature competition,  judged by Zakiya Mckenzie and it was a runner-up. I really appreciate Zakiya picking my poem for publication.
The theme for this showcase is 'Worlds Apart' and the pieces I've chosen raise awareness around mental health, highlighting how far apart we feel from reality while we're suffering, or know someone who's suffering.
Wait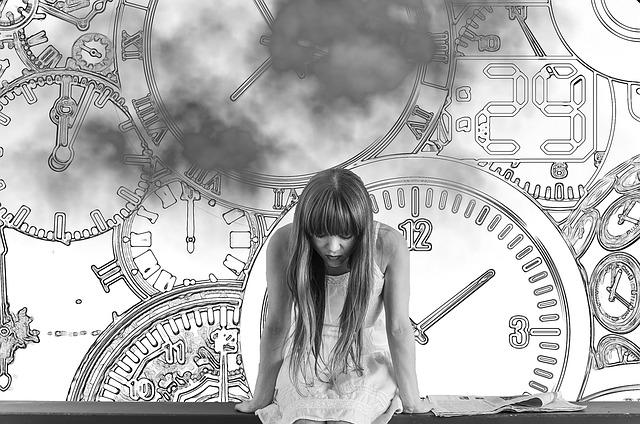 I wait 1…2…3…
Locked down… restrained clammy hands
Kidnapped heartbeat
Fast rhythm
If I don't whisper… speak… scream!
Will I disappear?
Loud crash… sky bash… but still I wait.
Like tape wound
tightly around a balloon
ready to deflate…
but still I wait.
Suffocating
"Not long" they said…
you'll see they said…
Claustrophobic crowds
Sharp screaming
So hectic I can't even
put my words into sentences.
Rabid wolves ready to tear
every fibre of me apart.
I hold my tongue…
my breath…
my heart…
my life.
Like a zombie they feast on my flesh…
my confidence…
my personality…
Me
 Big crowds…
girl…
Child.
I wait
It's my life…
No it's not.
It's my shadow…
No it's not.
It's my past
Memories
Time
No it's not
And still I wait
"Your patient" they said…
"life's a journey" they said
"What a lie!" I screamed.
Like a pack of rabid wildebeests
feasting on every part of me…
my fantasy…
my soul…
my life.
Stuck… frozen… numb
Some breath…
little breath…
no breath…
I can't stop…
I can't stop biting my tongue…
my body…
my insides…
my sanity…
my existence…
my life.
I want to scream "I'm in pain!"
but can't seem to utter the words
So still I wait…
I wait…
I wait…
I drown…
I die.
(c) Charlotte Zisimides, 2021
I wrote this just after discovering I was suffering from social anxiety: one of the worst times in my life. Before the diagnosis, I'd never heard of this condition. After, I felt less alone, as everything started to make much more sense. By sharing, I hope others will feel less alone, also.
This debilitating disorder makes you feel worlds apart from the reality you're living in.
I feel it's vitally important to raise awareness of social anxiety, as this is not discussed enough within the creative arts.
I repeated 'wait' to highlight the aggressive onward cycle, which never seems to end.
I used imagery of a little child as, when I was struggling, I couldn't help but look back to the happy child I once was. For a very long time, this disorder took my life away from me. Although I'm better than I was, this isolation will always be with me. Small words within this poem shows how difficult it is to voice your opinions.
There is a dark tone throughout, to shock my readers. I want people to realise the extent to which social anxiety can impact lives. I further emphasised this at the end:
'I drown…
I die'
This carries a rushed, short and sharp tone, to highlight our inner turmoil.
*****
Unlike my poem, which is spoken in a rushed and deeply distressing tone, the poem Musings On Bridge Building, written by Danny Baxter, uses a much calmer, lighter tone.
Musings On Bridge Building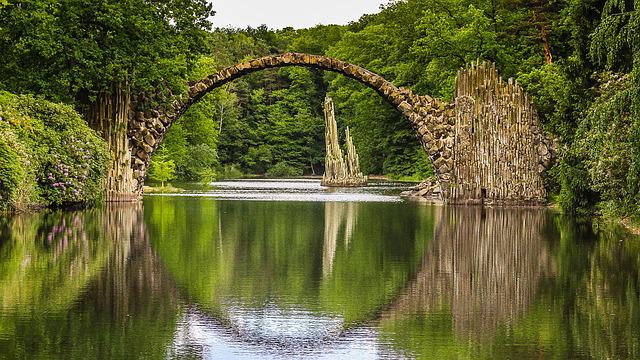 Understanding as much as we can about the boundary we wish to negotiate can help us with the bridge building process.
However, before we answer that question, we need to assess whether or not the boundary should be crossed.
This consideration is known as 'respecting boundaries'.
For a bridge to be a positive construction, it needs to be at the benefit of both the parties that it joins together.
For each party to believe in the other's intention for the bridge being built, trust is required.
…and trust facilitates a bridge being built from both sides,…which is the best way to build one.
The better quality material a bridge is built from, the longer it can stand.
Some boundaries require more elaborately designed bridges to cross them, and for some boundaries, the simpler the bridge the better.
© Danny Baxter, 2020
You can connect with Danny on Instagram: @dan_lbbd
*****
Using imagery of building a bridge identifies that the process of building trust and changing our society to become more accepting will take a long time. To me, this poem feels informative, something that will make readers want to listen. He's talking directly to us, so we're able to share a personal experience with him. I like that Danny is talking calmly, as we don't feel rushed while reading, drawing the reader in.
*****
Through this photograph, I'm trying to convey the judgement and isolation one feels on being diagnosed with a disability. The single lonely crutch signifies how isolated someone with a disability feels, while the folded chair in the background highlights how one can seem to be together outwardly, even though struggling on the inside. Devastatingly, we see this a lot.
I've taken this from a lower view, as it depicts how little we can feel within society. This usually grows from a lack of understanding of one's needs, which may lead to prejudice, leading to further isolation.
I used light tones on the chair to project how the feeling of isolation can improve, as there are others who may have the same, or similar, experiences.
In the background, there's a small fire exit sign, projecting the urgency of leaving a challenging situation; to do this by looking at the situation from a different point of view.
However, the rusting on the chair shows the distress and misplacement we can feel when being  judged by others. This can change our perspective on the world.
I also made this artistic choice to represent the passing of time.
*****
If you'd like to see your writing appear in the Write On! Showcase, please submit your short stories, poetry or novel extracts to: pentoprint.org/get-involved/submit-to-write-on/
You can read the latest issue (13) of Write On! here.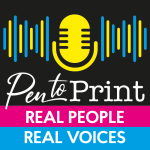 Hear extracts from Showcase in our podcast. Write On! Audio. Find us on all major podcast platforms, including Apple and Google Podcasts and Spotify. Type Pen to Print into your browser and look for our logo or find us on Anchor FM.
*****
If you or someone you know has been affected by issues covered in our pages, please see the relevant link below for ​information, advice and support​: