Showcase: Who We Are + Baba Marta
As the UK's second lockdown continues, we open this week's Showcase with a timely and powerful poem by Zoe Neirizi. It begins with the all-too-familiar description of everyday life during the era of the coronavirus, challenging us to compare our lives now with 'before'. But as the poem progresses, we explore themes of politics and social responsibility. As the title suggests, we ask ourselves who we are as individuals and as a society. Are we what we think we are, or are we falling short of our own expectations?
Our second submission this week is a music video by Portuguese-Brazilian duo Anaïs Thinon and Filipe Mattos, aka 'Orfélia'. Baba Marta was composed during lockdown to challenge feelings of isolation. Thus, the song is a collaboration of international artists:
American poet Demi Anter, based in Berlin, contributed to the lyrics.
Tiago Saga, lead singer of Portuguese folk-rock band 'Time For T', sings alongside Anaïs.
André de Campos, a dancer for the Portuguese ballet company 'Olga Roriz', stars in the video.
The video is directed by the celebrated Portuguese filmmaker Tatiana Saavedra.
The video personifies our connection with nature, echoing the theme of the song: Baba Marta is a mythical character from Bulgarian folklore who brings about the end of winter and the beginning of spring. Thus, 'Orfélia's' song will guide us through these dark times and serve as a beacon of hope for whatever will come next.
Keep on writing!
Dan (Associate Editor)
*****
Who We Are by Zoe Neirizi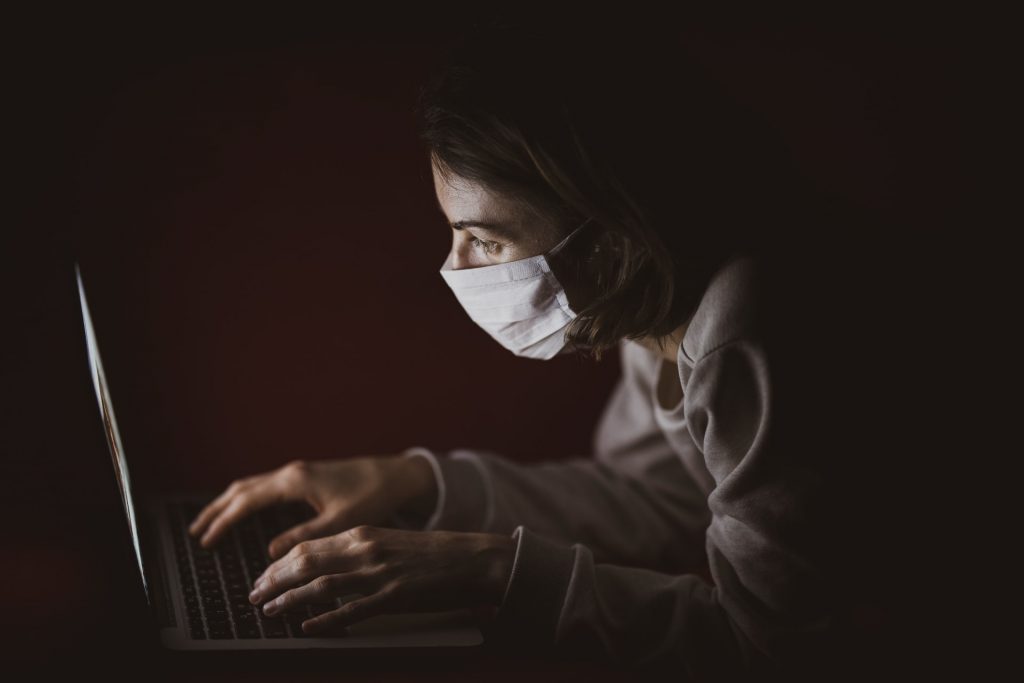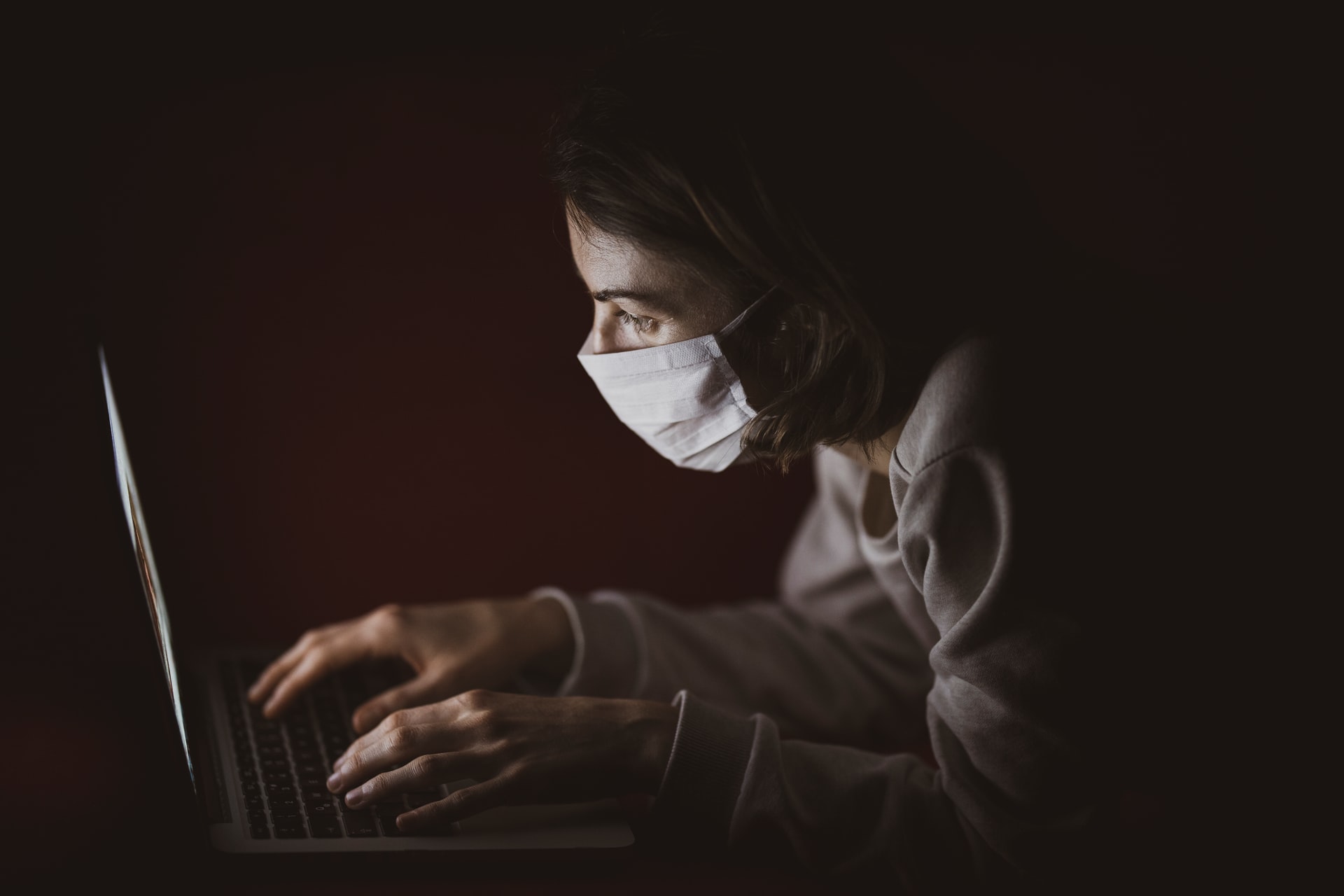 We no longer speak to each other
two metres apart, in our silent thoughts.
Facial paralysis,
a sad smile is masked.
We continue on.
Who are we now, and who were we then?
In the pub, we sit opposite each other
in the shady garden gazebo for two
we drink, looking onto the passing river.
Yes, we are from the same household.
In a sudden flurry
our bedrooms, kitchens, and our flashy open-plan spaces,
are reconstructed into masterpieces.
We connect through pixels,
as we try to catch God's eye.
We adorn ourselves
with flamboyant hats, jewellery and tops,
our bottom-halves scruffy and forgotten.
Our homemade baking is fresh
some have freezers and fridges that overflow.
But we long for air and a green space.
like colourful fishes
we peek our heads above the surface of the sea.
In the night we are silent blossoms,
In the day we flare in the heat of the unknown.
We know the season of deer-culling nears.
This is our odyssey, from who we were then to who we are now.
We hear that in the quiet Channel, some children and adults
are losing a battle against the Sea.
We are too busy to stand up and ask,
"Whom should we hold accountable?"
The daily R-rate is growing at a "rapid pace"
hunger, like dampness, spreads silently
but the incompetent government blunders
plunging into further disarray.
Birds breed and continue chirping
mingling with the sound of bamboo flutes.
We haven't broken down yet.
It is time to rethink.
These are our lives!
What happened to us?
This is our odyssey, from who we were then to who we are now.
(C) Zoe Neirizi, 2020
Zoe was an enthusiastic human rights activist in Iran, and was imprisoned in Tehran for over three years. She continued her activism after coming to the UK. In 2006, she established 'Neirizi Swan Solicitors', specialising in representing vulnerable families and women.
In 2004, Zoe produced The Corridor, a short film about her sufferings at the hand of the Islamic regime in Iran. It was screened in a number of film festivals, including at the United Nations in New York. She is now pursuing her passion for writing and is a member of the 'Write To Life' Project and 'Exiled Writers Ink', and she participates in the 'Poetry Cooperative'. She is also part of the 'Counterpoints Arts Comedians, No Direction Home' project.
***
Baba Marta by Orfélia (feat. Tiago Saga) and Demi Anter
'Orfélia' is a Portuguese-Brazilian duo formed by Anaïs Thinon and Filipe Mattos. In their first year in Portugal, they released their debut EP, Retratos Temporais. They also released the single Lagos, one of the winning songs in 'Inéditos Vodafone', a contest by Vodafone and Sony Music Portugal. Currently, Anaïs and Filipe are producing 'Orfélia's' first LP album.
Demi Anter is an Austrian-American artist whose writing has appeared in numerous journals across the US, UK and Europe. Her poetry has featured at Glastonbury Festival, the Scottish Storytelling Centre in Edinburgh, Electric Picnic, and Poetry Ireland.
If you'd like to see your writing appear in the Write On! 'Showcase', please send your short stories, poetry or novel extracts to: pentoprint@lbbd.gov.uk. You can read more fiction, poetry, interviews and author advice in the latest issue (6) of Write On! out now and available here.