Thoughtful Tuesdays: Contradictions In Love
By Eithne Cullen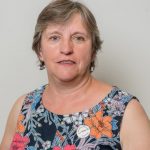 Welcome to February's Thoughtful Tuesday page.
Here at Pen to Print, we're thinking and writing about life's contradictions and how they come across in our reading and our writing. In this month's page, I'm continuing to present writing to fit that theme.
I'm thinking about love and romance, too  (February 14th is Valentine's Day). And February is LGBTQ+ History Month with that community's aim of Claiming our past – Celebrating our present – Creating our future.
From the amazing number of submissions we have to choose from, I can see that love in all its forms and with all its contradictions, is a subject writers are drawn to.
I'd like to start with this poem and image from Ange Wilson, describing a tender scene and some lovely emotions, whether both parties are able to articulate their feelings or not.
Summers Past
walking in wellies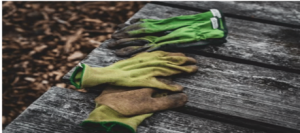 standing in streams
fork and spade in hand
gardening extreme
I sat under the willow
planted by your hand
I whiled away summer days
while you worked the land
nothing tasted better
than blackcurrants sweet
that stained my fingers
but were so delicious to eat
or the slender pink rhubarb
I pinched very quick
and dipped it in sugar
before I got nicked
you were not one for words
or demonstrative affection
but rather a man,
of contemplative reflection.
© A J Wilson, 2022
*****
Here are two pieces from Pen to Print regular, Mary L Walsh. Mary presents the romantic view of love and passion, and she uses the metaphor of love as a bird guiding us towards the love we deserve.
My Valentine
Among the satin tethers and the anchor to your soul
I find the stars and sunlight you bring to me alone
Among the satin tethers and the ties that bind us tight
I find the greatest comfort in the deepest darkest night
Among the satin tethers and the magic of your smile
I find the greatest wonder in that loving easy style
Among the satin tethers and your light as feather touch
I find your love and passion fills my heart so much
© Mary L Walsh, 2023
The Bird Of Love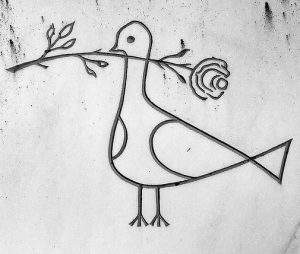 The bird of love knows you are not ready.
It perches near the place where the wind drifts and watches. It does not wait for hearts and flowers, or a starry night full of jasmine scents, or a beach with gently lapping waves and a full moon to strike.
The bird of love knows that you are not ready.
The bird of love is patient.
It waits for that glance, that smile that look, the meeting of souls and then it strikes to the heart of us, the unready ones.   It makes the world shift on its axis, a tremor in the universe, embroidering a thread that goes from soul to soul and joins us together.
The bird of love knows you are not ready.
It knows that it can strike at the oddest moments. It can smoulder softly or burn with a passionate flame.  It can be quiet or burst in like the crash of cymbals.  The bird of love knows you are not ready but still it strikes.
© Mary L Walsh, 2023
Connect on Twitter: @MaryWal11526731
*****
This very moving piece from Tavinder Kaur New reminds us that love is not always tender. In fact, it can lead to quite the opposite result in some relationships:
Her Only Escape
Going outdoors is her only escape into the enchanting world of the forest as she nervously retreats there. The crisp air wipes away at her tears, while the stunning view of what lies ahead takes away the troubles of home life.
But the leaves crunching under her feet are reminders of the fist that hit her during the day. She sits on a log, being shielded from prying eyes; like yesterday, he had beaten her again today.
The wind blows onto her bruises; the sun heats them, while the leaves underneath give her stability, Mother Nature holds her in her bosom. Here she can be free, here she can sit still, here she can be healed. Until he comes home, that is.
Here she is guarded against questions, having to make stories and excuses and wear make-up that doesn't hide the marks that are darkened. Where can she go? she asks herself. Only here to the forest to get away and be healed from the problems of home life.
Time ticks, so she must leave. Nature has held her. Allowed her to take respite from her life. She must return before he asks her where she has been.  So she takes the strength from the forest back to her life, back to him and what must be.
But she knows tomorrow this will be here to heal her once again until she, one day, can find the power to finally leave him.
© Tavinder Kaur New, 2021
Connect on Twitter: @NewTavinder
*****
And, just as Tavinder's character found comfort in nature, this next poem looks at the sun, the centre of our lives, and the power of its life-giving force.
Sun Parasite
The Sun
The machine that runs the system
Slinging spheres on oval belts
Collecting dust and gas
Irradiating, warming
Giving energy and life
Giving everything.
What does it take in return
The machine that runs the system?
From dust and rocks and gas
Holding together
An indifferent family
Of parasite planets.
Except us
We give worship
Our living rhythm
Captured in stone and glass
A portrait painted a thousand times
Mapped on the story of us.
The machine-borne introduction
Or eulogy
We sent to other stars.
The Sun
The machine that runs the system
The glowing heart that we give life.
© A D Wynne, 2022
 *****
The next poem, also from A D Wynne reminds us of the importance of place in our lives and memories, whether we connect with other loves or not.
Carpark Lullaby
I walked one night on Pentire Point
And saw a bonfire underway
A lone man stoked the driftwood pile
To chase the damp away
The light of distant answering fires
Flickered far along the bay
Where Point met land, a small dog sat
Her owner propped nearby
Picking a tune from the back of his van
While other vans drew by
Settling in for a concrete night
Under the deep black sky
And I walked on to my hotel home
While he played a carpark lullaby
© A D Wynne, 2022
Connect with A D Wynne on Twitter & Instagram: @AD_Wynne
 *****
We can't talk about love without reminding ourselves of the pain of unrequited love; Karthy Sooraj's piece is on this topic and catches the highs and lows this type of love can cause.
Broken Paths
Of a time we grew as conflicting personalities in a High School where you erased me.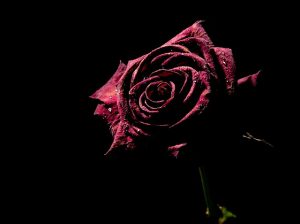 I remember in those days you dressed smartly in white, navy shirts, jumpers and chinos.
You were the economics scholar, passionate in your pride and self confidence.
I was drawn to your radiant smile, intelligence, technical diligence, sharp jaw line.
I was naïve, ambitious for you the most undesirable, unsuitable you shouted ugly.
I raced down corridors to you, when our eyes met, you shut away like closed doors.
At 14 I tried my best in our Economics class, you mocked my poor test results.
Your achievements excelled you to move to the top class for Economics students.
In our short lived moments, we were in a form art class for registrations for the day.
Outside our class you insulted my looks; though I was charismatic, it saddened me
On your February birthday, I came to wish you at your desk; you ignored like I was unreal.
It was your routine to wash your hands thoroughly in the ceramic white sink in our class.
Your wet hands ran around your black straight hair, admiring yourself on the wall mirror.
On our last day of term in May, I gave you a black and white A5 Bruce Lee poster.
To my surprise, you happily took it; smiled at me for once, and stroked my back gently.
It saddened me my inability to develop simple chats for us to know each other.
You went past my house a few times after school, seeing you gave me hopes.
You knew of my love until after school I wrote letters that I posted in your door.
In those letters, I only praised your achievements expressing how much I love you.
I thought you will return my love, never imagined the consequences of my actions.
At 19 you stormed into my premises, like black thunder with your girl friend.
You complained to my family I harassed you, to shine to your lady, how callous of you.
God removed from that horrific scene; foreseeing my humiliation of your aggression.
Only I knew the pain I went through, glad I was out on that dark day, where I never slept.
If I had knew of your lady, I would have only been happy you found someone you like.
Years later destiny showed me you and your big girlfriend when the train's doors opened.
You came sat opposite me, to show me your tall fair lady, her unforgettable death stare.
I found her the most unattractive curly head, she's your pick and that's what matters.
We never spoke in that train journey and I was relieved to be out of your sight when I left.
In a moment anything can change life onto a roller coaster experiencing twists and turns.
I heard from a friend your first son was born, curiously I rung to know about you and child.
When we spoke you asked me to ring back, switched off your counting those miss calls.
When you answered you exploded like a bomb I harassed you, later realised you led me on.
Your last words still echo in my mind never to ring you again, I admit that was my wrong.
Still, I wanted to apologise, I had no choice than to move on with time as you asked me.
Our paths unexpectedly crossed 19 years later on your birthday on my way to work.
The train doors opened, your face slightly aged, that mirrored the shock of time passage.
Your hair flicked over forehead like your teens, you wore a blue, white stripe shirt and jeans.
I wanted to wish and apologise, your glance at me with so much anger and bitterness.
Decades have flown by making me older and looking younger for those who knew me.
I think of you whenever I arrive at that platform, like waiting for a plane at railway station.
In hindsight if I never communicated, you may have greeted me when the train doors opened.
I exchanged paths with our school mate who told me you are happily remarried with sons.
I have settled in home with family, still love you regardless to how had undermined me.
We both are clueless on our whereabouts, because you never felt or cared for me.
So that sums us as verses of love and hatred in a torn book of a different era.
So I feel my skin has a blotch tattoo mark where I engraved you who were never mine.
So I believe love conquers hatred and your small cold pebble eyes never seen me.
So I still love more than you've ever known, holding on is like grabbing a cactus.
So I hope the day I die you never cross my mind, not even for a moment.
So, as my train of thoughts is you, who knows if fate will cross our paths again?
If so I will look away like you have.
© Karthy Sooraj, 2022
*****
I'm giving the last words to the children, who love us unconditionally, which often means they don't apply filters when they talk to us. This poem was inspired by a little boy on the train, who asked his mum "When elephants run, is it like when you run, Mummy?"
A Cloud Of Elephants
When Elephants run
You can't see them clear
It's just a rumbling noise you hear
Cloudy dust swirls and churns
Trumpets sound, the sun burns
Beneath your feet the earth shivers,
Trembles and shakes with the beat
You see them then
Grey and brown
Ears, trunks, tails hanging down
Their king, tusks high, trumpets loud
When elephants run
They make a cloud
© Mary L Walsh, 2019
*****
Finally, if you're inspired to write about the love or loves of your life send your submissions to Pentoprint.org. I hope you have a warm and loving month, however you celebrate Valentine's Day and whoever you choose to love.
 *****
Read Issue 15 of Write On! Magazine here.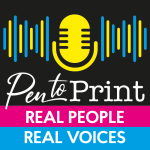 You can hear great new ideas, creative work and writing tips on Write On! Audio. Find us on all major podcast platforms, including Apple and Google Podcasts and Spotify. Type Pen to Print into your browser and look for our logo or find us on Anchor FM.

*****
If you or someone you know has been affected by issues covered in our pages, please see the relevant link below for ​information, advice and support​:
Love in all its forms and with all its contradictions, is a subject writers are drawn to.