Thoughtful Tuesdays: Home And Back Again
By Eithne Cullen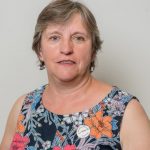 Welcome to my November page where all the pieces I've selected for you are on the current theme of home. If you come from a community that experienced migration, you will often hear your friends and family talking about home and back home, even though you see them grounded in their new living spaces. Some of the poems here capture a little of that feeling, along with some of the feelings of moving into different spaces.
When I was preparing this page, the words of Grace Nichols' poem, Hurricane Hits England, popped into my head. In it, she wonders why a hurricane, usually associated with the Caribbean, is visiting the south coast of England and these lines always make me think of how people's minds can drift between places and experiences:
My sweeping, back-home cousin.
Tell me why you visit
An English coast?
What is the meaning
Of old tongues
Reaping havoc
In new places?
(c) Grace Nichols, 1996
Here's a rare piece of art from me. It's a linocut, depicting the view of a London skyline with its houses, windows, and roofs.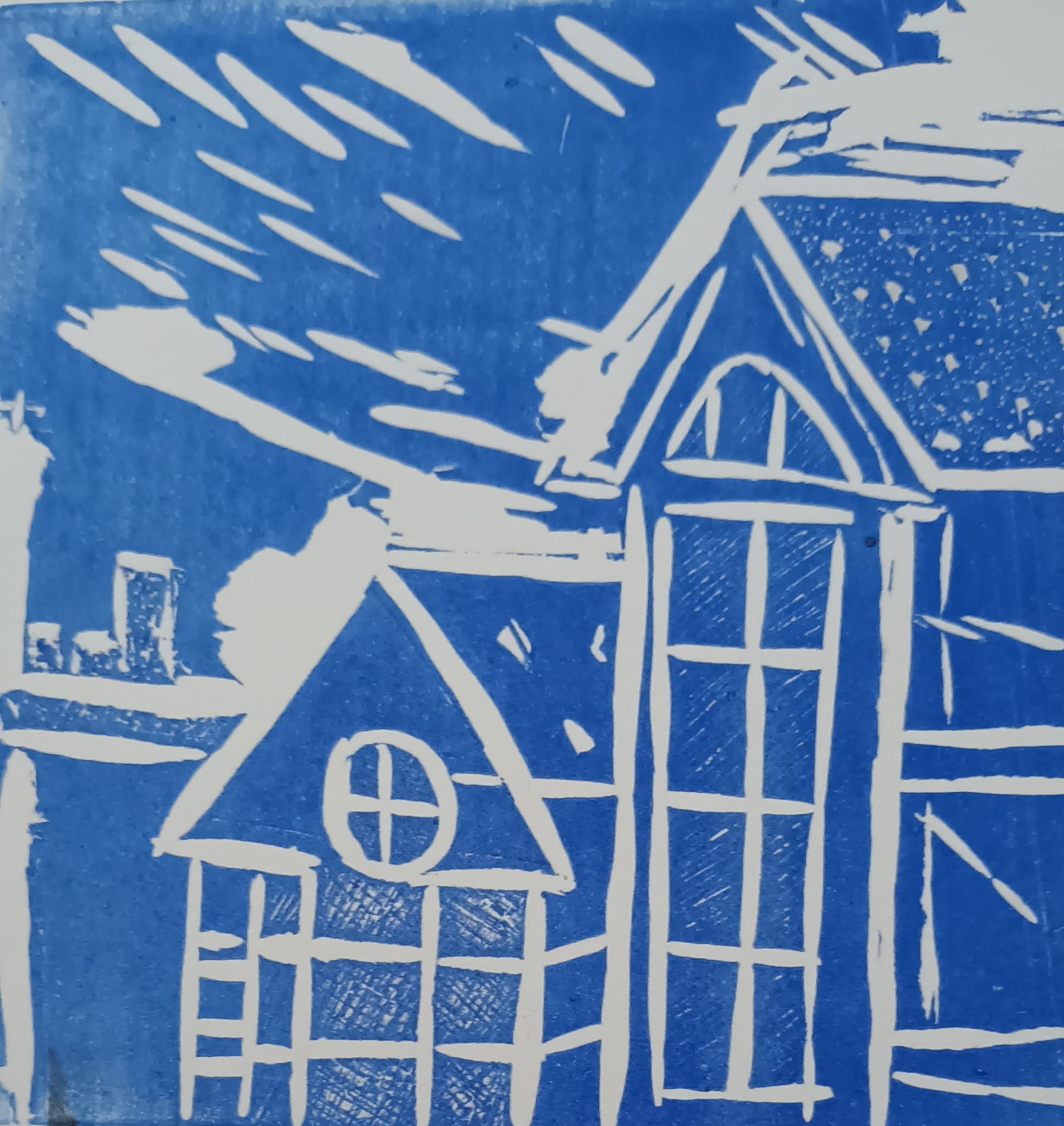 (c) Eithne Cullen, 2022
*****
Jungle is a poem that includes references to the music Danny Baxter hears in his home.

Jungle
My home is a jungle,
Residing in a percussion infested labyrinth,
Being flanked by the righteous thud of the kick,
And the dirty snap of the snare.
CRACK to the CLACK!
A subterranean echo chamber,
With the sub bass calling to the deep.
Like a rumble of thunder deep underwater,
Opening up a new world, an undiscovered energy.
A portal to lose myself in.
The jagged panic and anxious overlay of amplified rhythms give me comfort.
Though four kick drums a prison make,
I am calmed in my soul by the erratic non linear random syncopation.
Earthquakes they settle me as the distorted reverberation wraps around my ears from stereo left
to stereo right.
I am enveloped by the synthesized glow of warmth and the analogue emulation of celestial
serenity.
The cymbals that gentle pitter patter of raindrops on my window pane,
The hissing of the loose cold tap streaming or the crash of a tidal wave along the seafront
But right up close, maximum presence!
The evolution of consciousness captured in a soundscape.
This place is to where I will often escape.
© Danny Baxter, 2018
This second poem from Danny is about moving from place to place the things this can bring with it, both physical and digital.
Decanted
I'm place from a place where people can't stay
Gathering belongings to pack them away
Counting the days til they have to vacate
Moving on to an uncertain fate
Looking out the windows to remember the view
Making a list of all the things they have to do
Time downsize many things to throw out
Thinking about the neighbours no longer about
Children scribble on walls but now you don't care
For soon that wall will no longer be there
Collecting old and new photos into piles
Scanning and archiving them into files
All your memories on a USB stick
Digitised emotions making retrieval of the media quick
© Danny Baxter, 2018
*****
On the theme of moving to new places, this poem from TAK Erzinger looks at a plant species which is not in its natural environment. It also resonates with us as humans, who often have to change our histories by moving from place to place.
Neophytes*
When I witness their growth
I imagine the journeys they have taken
and distant lands
the first sprouts
after the scattering of seeds
lost memories in the wind
they take hold of something unknown
sometimes newly planted
always silent
roots extending in an hour unseen
each of them foreign
rising between the pull of the sun and moon
humming to the rhythm of weather patterns
night's curtain falls around them
while they figure out how to survive
growing into place
before long they bloom everywhere
among places unthought of
their fragrant blossoms open smiles
sometimes caught up in gardens
and unceremoniously replaced for
fear of spread, others let alone
running through field and forest, free.
Anchored, I stand among them facing the sun.
* Plant species not native to a geographical region and was introduced in recent history.
© TAK Erzinger, 2022
*****
My final choice of poem for today's page comes from Maggie Harris' most recent collection, On Watching A Lemon Sail The Sea, published by Cane Arrow Press in 2019.
Not Home
Only by familiarity can I call this place Home
Only by the world prowling its perimeters like a wolf
Only by gratitude to the campervan, to so many of us caught out,
Mid-life
Burning bridges, upping sticks, heading for the hills with too late, hippie hope
No children were bred here, no school runs inviting intimacy
No anxious faces grouped at the gate like nuns
Where this river runs, it runs unfettered by stones my child might have thrown
That cemetery above does not house our ancestral bones
We are still strangers in this mist. This chapel does not know me
Does not care about hallelujahs from alien lands
Or impoverished visitors bringing dust on their shoes from the south
I do not want to love you, even though your beauty flings itself in my face
Like that very first time: the montbretia like a whore in the daytime
Brazen, naked arms of gold
My heart was already taken: that board house my father wanders
Under a twilight of stars
The semi on a southern coast, walled with the sound of growing limbs
The palms settled there like a sigh
And even as I try, my arms in the soil seeding
Transplanting the unloved heads of so many nameless ones
My heart is cold, I dare not love you.
© Maggie Harris, 2019
Maggie Harris is a poet and prose writer from Guyana, living in Kent. She has worked as a creative writing tutor and facilitator. She has nine books of poetry and prose published and awards include The Guyana Prize For Literature, The Commonwealth Short Story Prize, and The Wales Poetry Award.
*****
Thank you to all the poets who have shared their work with us in this edition. Maggie's description of the brazen montbretia has left me with a lovely image of this plant, like the one here.
And finally, November is the month of remembrance. We're already starting to see poppies on sale and many will be attending services to remember those who have died in wars all around the world. Here's a poem from Charlie Harwood to help us reflect and remember:
Prayers Of Remembrance
I pray for the soldiers lost in war
I pray for the people who settle the score
I pray for the loved ones left behind
I pray for the peace I hope they find
I pray for the injured, the wounded and sick
I pray for the heroes with names on a brick
I pray for the memories, the blood filled fields
I pray for the heart and the ones who heal
I pray for poppies, tall and red
I pray for the loss, pain and blood shed
I pray for the dead who will never know
What this world brings, come friend or foe
I pray for the bombers, that their souls are safe
I pray for the army, who troop at pace
I pray for the ships that sail vast seas,
I pray for the sergeant who sleeps at east.
I pray for the explosions, that no one will die
I pray for the hope, the light that shines.
But last of all I leave this prayer,
To the child who's father will never be there.
© Charlie Harwood, 2012
See you next time!
Eithne
*****
Read our latest issue of Write On! Magazine here.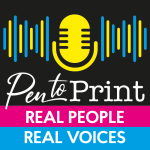 You can hear great new ideas, creative work and writing tips on Write On! Audio. Find us on all major podcast platforms, including Apple and Google Podcasts and Spotify. Type Pen to Print into your browser and look for our logo or find us on Anchor FM.

*****
If you or someone you know has been affected by issues covered in our pages, please see the relevant link below for ​information, advice and support​:
It's interesting how we can use 'Home' to mean lots of different things, I often think of the way migrants use the phrase "back home" to acknowledge their origins and their roots.