Thoughtful Tuesdays: The New Normal
by Eithne Cullen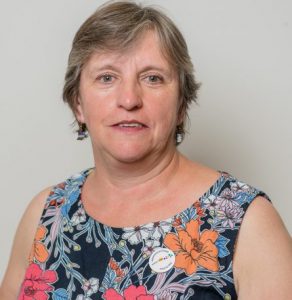 Maya Angelou said: "If you are always trying to be normal you will never know how amazing you can be."
We've been tested to adapt to a way of life we've never known before. What's passing for normal these days is very different from what we're used to, and people are challenging themselves to be creative, volunteer, reach out to others and find out what they are capable of.
I'm not going to go over the details of how we're all coping with lockdown. We've heard an awful lot about it through the media these last few weeks. But in all the news items about ponies walking up the street in Teddington and Richard Attenborough teaching Geography online, there's little said about getting on with our normal lives.
For some people the routine and dignity of work are crucial and they miss it. For many more, the loss of income is damaging their lives and their families. Some people are suffering under the strain of difficult living conditions and challenging relationships.  Some deal with their plight with humour. A Facebook friend announced last week: That's it, they can all have sandwiches next week. It's costing me a fortune in gas and electricity!
While we're worried about the pandemic, what's happening to people waiting for routine (normal) treatments, such as minor operations to relieve their pain or check-ups for long-term illness? I was distressed to hear that cancer screening services have stopped.
We're all keeping in touch more in this worrying time, what will happen when we return to 'normal'? Everyone says how great it is right now, but I wonder if we'll still make the effort when our lives start to look the way they did before.
I do wonder whether this strange period will go down as just a temporary blip, before we go back to to 'normal', or whether there will be permanent changes to  our way of life?
Sometimes, when we're all trying so hard to stick to the rules, it can be tempting to break out and enjoy the 'non-essentials' that get us through our days. This piece by Frank Riverman is a snapshot of one of those occasions.
Trading In A Time Of COVID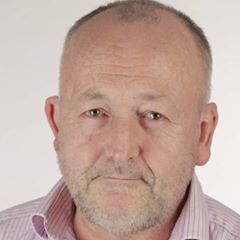 Trigger alert: Blatant Virtue Signalling. Only fair to warn you.
The other day I sensibly realised I needed some milk and bread. I had a fiver left on a Tesco e-voucher sent to me by my brother and thought I'd walk up to Tesco in Hackney, brave the queue and buy some. Then my calm, inner self took control of the situation and said 'F****t mate – I'm going nuts from lack of stimulus. You need important stuff! Beer! And chocolate!' And just like that, my mission was clear.
I hiked the half-mile or so up into Hackney from Hackney Marshes by the river and duly queued in Tesco's car park. I didn't have long to wait as the queue was fairly short. Once inside, COVID avoidance measures are essential. Everyone keeps the allotted two metres outside, but inside things are a bit more cavalier and special tactics are required.
Years ago, like most people in the 70's I had a love affair with Kung Fu – when I wasn't at ballet class – and even now, over thirty years later, the odd gem of knowledge resurfaces in times of need (my Chinese teacher once said that 'Running away ' is Kung Fu. If  it works, use it). I like to think I have created my own move, albeit modest. I call it 'Not Being There' and it has served me well. But in Tesco, the style that works best is 'Drunken Monkey' an aptly named, rolling, acrobatic, inebriated careering between shoppers and shelves while magically avoiding actual contact. Fist and palm strikes are replaced by rapid manic snatches at the required goods.
Thanks to 'Drunken Monkey' I achieved my goal quickly. Spitfire ale was on offer at £1.25 a bottle, so I got two. I found my favourite Bahlsen Choco Liebnitz biscuits at £1.49 and had a pound left; I 'maxed out' with a packet of Cadbury Chocolate Fingers at £1.00! Score! I left feeling pleased and looking forward to the intellectual stimulus of swigging beer and munching chocolatey crumbs.
A short way down the fairly deserted street, I approached a bus stop. The space between the bus stop and the wall was narrow and someone was sitting in the shelter, so I cut around on the roadside to avoid them. As I passed, a voice called after me: "Excuse me, can you spare some change?" It turned out to be a young woman, who immediately struck me as quite distressed.
I explained that I had only come out with a voucher and had no cash at all. She apologised for troubling me, and I apologised for not being able to help. Then, on impulse, I offered her the chocolate fingers, at which she was almost ecstatic. There have been times in my life, as with many creatives, when I have starved and endured hard conditions. I still remember the boost you can get from chocolate and a beer when your resources are low. So I offered her a beer too, which met with equal appreciation and delight. We said goodbye and I headed back home.
Later I was thinking about the exchange and what passed between us and what stood out for me was not what I'd given, but what I'd received. It occurred to me that the young woman, while grateful for what was given to her, probably was unaware that the exchange had been two-way. It wasn't charity; an equal exchange had taken place. She got biscuits and beer. I got her thanks, her friendliness, her innate politeness and her respect. I wish I could tell her.
*****
The next poem is by a Write Next Door writer, who says: "The poem came out of seeing lockdown as an opportunity to slow down a little, stop and stare.  I was reflecting on this as we walked out in the park one day. The line from Psalm 46 has been in my head more recently. Lockdown has really shown me that being 'still' is not just the absence of outward activity, but also seizing the opportunity for inward quiet, by refusing to be assailed- for a time by endless to-do lists."

The Trees Stood Still by Harvinell Tatton
Be still and know that I am God Psalm 46
The trees stood still
Arms open to the sky,
Their heads shaping the skyline
Lifted in praise of their creator
Each evergreen leaf, a prayer for peace.
The trees stood still
A promise and a sign of nature's wellbeing,
Blessing man's wellbeing
perfect exchanges of carbon dioxide for life-giving oxygen.
The trees stood still
But beneath the ground, their roots were singing songs, their melodies unheard,
until technology revealed their unique sound to the people above the ground.
The trees stood still
Cherry blossom, pink and white announcing Spring's welcome arrival
Winter cobwebs blown aside by strident March winds,
Refreshing man's senses and many a park scene.
For this is England's green and pleasant land,
Where would we be without the trees?
The trees stand still unaffected by Covid -19.
Longstanding veterans of nature, landmarks of the past.
Age confirmed by inner rings, they have stood the test of time,
Seen sons of men born, grow, sow and reap, then permanently move on to the world beyond
Their whims and fancies evaporated by the mists of time.
The trees stand still
witnesses of each era,
Marking the presence of each season.
My heart will rise with inward joy
My senses savour seasonal joys with smiling happiness.
To smell the earthy fragrance of grass blessed with morning dew:
Hear the chirping, crowing birds joining the chorus of song
See their swooping, gliding movements as they fly from the trees
to gather thickly and cover park ground,
No social distancing for them!
I stand still
Bidding farewell to winter's skeletal beauty
Ready to greet Spring- Time colours,
followed by summer-time hues of flame red, burnt orange, tropical limes and yellows, purples and blues,
A feast for the eyes.
The fruits of trees, sweet and tangy touch my lips
Tropical flavours bursting alive on my tongue
Gorgeous panorama of sights and sounds
The mingling of aromas flooding my very being,
And I am so thankful from my crown to my soles that
The trees standstill.
(C) March 2020
*****
I hope that taking time to reflect will become part of our 'new normal.' I heard some advice on the radio reminding us all just to pause for two minutes a day to stop and breathe, to notice our own thoughts and feelings and to accept them.
The last poem I've chosen is from a young poet, Ella Dinsdale, who describes it as 'an atheist's prayer.' I love the hopeful note of what will happen in years to come.
For those who lost the fight today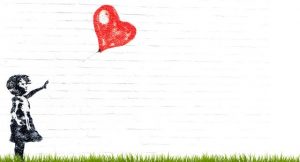 For those who lost the fight today
And those who tried to save them
For friends and family left behind
And the memories that made them
For those who risk their lives each day
To save the life of another
Fight on brave souls for every father
Mother, sister and brother
For those in pain, who toil or grieve
This suffering too shall pass
The water flows back after the flood
The fire burns out at last
In months and years to come we can
Rebuild the forest from tree to root
Find the strength to greet each and every day
And face this strange life renewed
*****
On another bright note, I have enjoyed the good news in the report from The Reading Agency for World Book Night (I had it in my diary as we were going to do a Pen to Print event which I had planned to go after work.)
The report informed us that nearly 1 in 3 (31%) of people are reading more during the lockdown and there was a particular spike among young people (18-24) where almost half (45%) are reading more than before lockdown.
Of these readers, 7 in 10 have been reading fiction with Crime and Classics very popular categories and books about fictional epidemics, including The Plague by Albert Camus and The Viral Storm by Nathan D. Wolfe.
This is good news for readers and writers!
Finally, in next week's pages, we'll be thinking about how we're managing to keep our heads during the pandemic. There's a lot of concern about our mental health and how we'll come to view this virus and this period. If you've written anything you'd like to share do send it to pentoprint@lbbd.gov.uk
And I'll be sharing a short story by Tony Ballantyne, see you then!
Issue 4 of Write On! magazine is available now online. Click to read your copy.
I hope that taking time to reflect will become part of our 'new normal.' I heard some advice on the radio reminding us all just to pause for two minutes a day to stop and breathe, to notice our own thoughts and feelings and to accept them.