Monday Memoirs: A Collection Of Library Lovers
Introduced by Holly King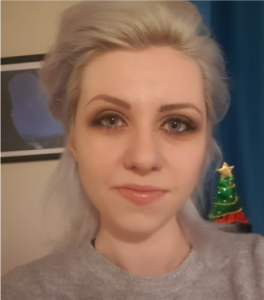 This week's theme is The New Normal, as we've all had to adjust our daily routines and add or remove habits to stay safe and protect each other. This has different impacts depending on your situation, and each of us has something different to adapt to. We have children and teenagers confined and being home-schooled, parents becoming newly inducted teachers due to school closures, couples spending all of their time together and working out the logistics of getting two home-desks set up, crowded houses and flats where you try to find your own space, and people like myself, who live alone and can't visit their loved ones, spending way too much time with ourselves!
So we adapt. Face-to-face catch-ups for a cheeky Nando's or at the local, are replaced by WhatsApp groups. One of my regular questions to my friends is, 'What are you reading at the moment?', as I love a good recommendation. One is re-reading Harry Potter, and that inspired me to read All The Wrong Questions by Lemony Snicket, one of my favourite authors when I was young. There is a magic in children's and young adult books that I don't think adult books can replicate, so it's nice to nestle down and read for hours on your bed or sofa like you used to.
I told my fellow Pen to Print community what I was reading, and how my mum would take me to WH Smith every Saturday and I would buy the next instalment of his A Series Of Unfortunate Events with my pocket money. We would then walk up Wallington high street to the small library. It was only one floor, and I would head immediately to the back. I'd scan the three bookcases that held all the books I was interested in, pulling out any that caught my eye and reading the blurb before adding it to my pile. The limit for children was six books, and although we went every Saturday, I always maxed out my card. Then, during the week, I would visit my school library to take out even more books. They had a stricter policy, one book per person, so sometimes I would end up spending my entire lunch reading on the floor, as I knew I couldn't leave the library room with it.
This got us all reminiscing about how important libraries were to us as children, and how they still are today, both personally and because Pen to Print is a library organisation. Here are some of our memories:
Lynda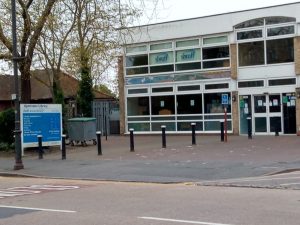 They were mystical places to me growing up. Libraries, my travel agent to a thousand different destinations. In I wandered. Would I journey today with witches, tumble down a rabbit hole with Alice and the White Rabbit, or fly to Neverland with Peter Pan?
Today, it's still my gateway to adventure and knowledge, but it's also my safe place. I can learn about the history of my town, or take a romantic stroll by the Seine. I can fly away with words upon a page. All with just a simple stop-over at that mystical place: my library.
Connect with Lynda on Twitter: @loneshepherdess
Clare
I was a voracious reader from an early age, and our regular Saturday morning trip to the local library was the highlight of my week. I often ended up using my family's tickets as well as my own to take out books, which kept me going until our next visit.
I moved on from children's to young adults' (YA) titles and can still recall my disappointment as I stood in front of the one meagre shelf of YA books, which I ploughed through in no time. So unlike the vast choice lucky children and teenagers have today!
When I ran away on the first day of a new school, the library was my choice for the perfect hideout. I calculated that, if I holed up in there and went home at my normal time, nobody would notice. How wrong I was! But that's another story…
Connect with Clare on Twitter: @ClareLouCoop and Instagram: @clareatclarelou
Madeleine
I was brought up in Germany. Didn't leave, in fact, until I was nearly 11. I was also brought up in a bilingual household: Dad speaking German, with Mum answering in English.
You can imagine all this has had an impact on my own library memories.
The first is my mother's hunger for all things English. We lived in Saarbruecken, a town just on the French border, about 90 minutes' drive from Luxemburg. This had been part of the American-occupied territory after the war. There were still certain legacies around this, not least an American consulate, which included an English language library. We went to it regularly, and I remember loving Dr Seuss, not just the popular Cat In The Hat, but also more obscure reads such as Bartholomew And The Ooblec.
When I was a little older, around nine, I remember deciding that we needed a library in our house. So I meticulously colour-coded all my books and those of my two sisters' – sticking the right stickers and labels in with a library card, and then arranging them alphabetically.
I do have a definite memory of a library about eighteen months after coming to England. I'd ended up in a girls' grammar school and Judy Blume was all the rage. There were a couple of copies of Tiger Eyes in the school library and I was terribly frustrated at needing to wait three weeks to get my hands on it. I also remember the profound sense of connection I felt on reading about seventeen-year-old Davey Wexler, who'd moved to a new place (in her case New Mexico, and in mine England), while grieving for a former life after a traumatic event. The concept of not knowing who she was, or how to fit in, was very a familiar one.
Connect with Madeleine on Instagram: @madeleinefwhite and Twitter: @madeleinefwhite  
Claire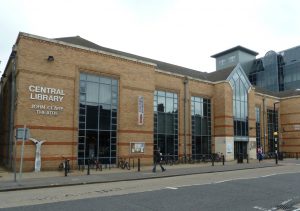 Libraries have always held a special place in my heart ever since I got my first library card and realised I could sit for hours in a quiet building and read without anyone taking the mickey out of me, AND I could take these wondrous books out of the library, back home with me! I was introduced to the Science Fiction and Fantasy (SFF) shelves of Peterborough Library when I was about eleven years old and I would stagger home with huge hardbacks: sometimes four, five or six to a series. I used to pride myself on never returning a book late.
I often dreamed that, like Matilda, I would read every book in the library. Well… I may not have read every book, but I certainly cleaned out the SFF section! The library at secondary school also became a place of refuge for me. I was never a hugely popular or terribly sociable teenager. Don't get me wrong; I had friends, but they were as content to study or read during lunch-breaks as I was. When I joined Sixth Form, I was offered the chance to be a Perfect, sorry… Prefect! Not only that, but a Library Prefect as well, which meant I now had the power to kick other pupils out at lunch-time for messing around.
I have always, always loved the smell of books and, whilst digital books certainly play a large part in my ability to continue reading as many books as I can, I do prefer the physical tome in my hands. My children have both been indoctrinated at our local libraries: first in Barking and then Southend. My daughter, Anabelle, had a library card before she was six months old. I hope they will take a love of books with them into their teenage and adult years and continue to find that sense of comfort, excitement and adventure a book can bring.
Connect with Claire on Twitter: @grasshopper2407 and on Instagram: @grasshopper2407
Rebecca
The library has always been a special place for me. As a child, I used to go to our local library most Saturdays. The elderly, or so she seemed to us, librarian, always managed to find what we wanted. My brother Paul and I devoured Choose Your Own Adventure stories, supplemented by him with Tintin and Michael Hardcastle books and by me with science fiction novels, by authors such as Nicholas Fisk.
At secondary school, the library was a refuge. On more than one occasion, the school librarian let us in when we should really have been outside. It was here I discovered a wider range of authors and genres. I delved into fantasy, alongside ghost stories from the likes of M.R. James and Vivien Alcock.
This was where my dreams of writing flourished, along with a lifelong love of reading.
Connect with Rebecca on Twitter: @bectacular40
Eithne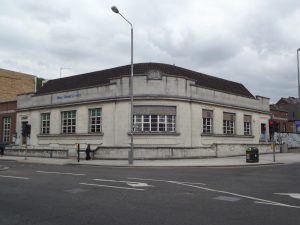 There was no need to look for the children's section. There was a wooden car, with its big unmoving wheels and bench seating. Children could climb and play on it; they could sit in its seats and read their books.
We read our favourites; working through all the Dr Seuss titles, to the extent that I still know Green Eggs And Ham off by heart.
At home, we had a number of the Ladybird Thomas The Tank Engine series: bright and colourful, easy to read and linked to the TV series; my son was a fan. At the library, though, he found a treasure trove of stories Ladybird hadn't published. In these books, the text was dense and difficult for his age and there were engines we'd never heard of:  Toby the Tram Engine, Skarloey and Duck the Great Western Engine.
Similarly, we all knew the cute Beatrice Potter characters: the Peter Rabbit family, with Flopsy, Mopsy and Cottontail, Jemima Puddleduck and Mrs Tiggywinkle. But in the library, we read horrific stories: Two Bad Mice who vandalise a doll's house and a cat and dog shop-keeping partnership, dealing with some kind of credit crunch: The Tale Of Ginger And Pickles.
We'd start choosing books: Tintin and those Thomas books, Point Horrors and the occasional Sweet Valley High.
My daughter would go to the adult fiction section and choose me a book based on its cover. Luckily, at that time, Virago was a high-profile publisher, so I got to take home and read some great women's fiction.
We would get our books stamped and set off for home, looking forward to the treasure of the books we were taking with us and the reading we could carry on doing into the evening.
Connect with Eithne on Twitter: @eithne_cullen
Ann
I can't remember a time when going to the library wasn't an important part of my life.
My earliest happy memories are of being in a library. As a child, life at home wasn't always the best place to be, so I would spend as much time as possible in the library. It was a warm, quiet space in which I knew I was safe. It is always uplifting to see students studying and older people reading the newspapers, sharing a space they can call their own.
Time spent in a library is never time wasted. Other concerns are relegated to the back burner while you browse. Discovering all the things you didn't know you were interested in, plus the smell of books, whets your appetite to both learn and indulge in escapism.
Like other institutions, libraries have evolved: with innovations and high-tech interactions meeting expectations as the user moves on. But, as the saying goes, the more things change, the more they stay the same.
This is true for libraries: regardless of how we interact, our relationship with them will differ to reflect our needs. This doesn't change the fundamentals: they are respected and loved by the people they serve; a solid foundation that many communities have taken ownership of and rely upon.
They have people at the heart of everything they do. In turn, we should ensure they are protected and nurtured for future generations to enjoy.
*****
Lastly, a bit of humour from Wallis Eates – The Honey Coloured Dreams of Lady Muck.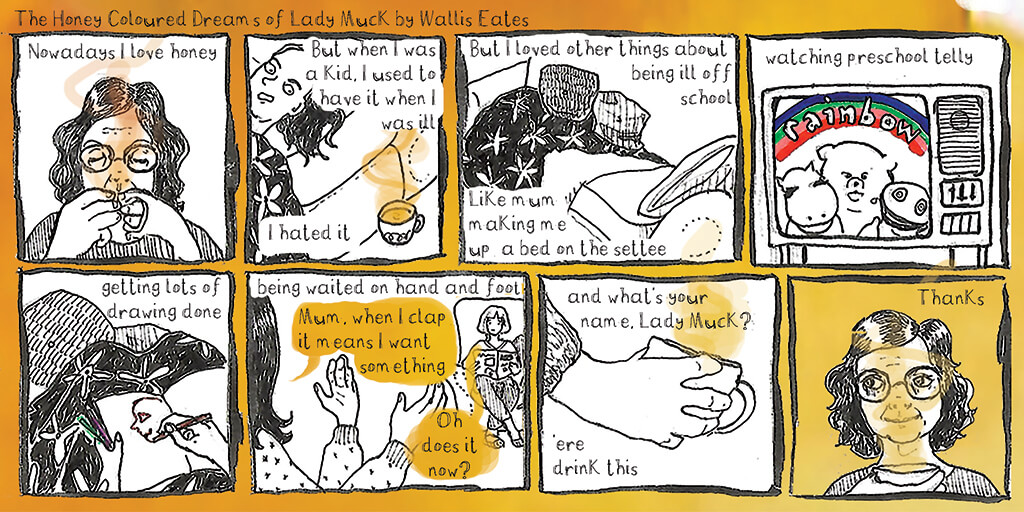 Visit Wallis's online shop – www.etsy.com/uk/shop/WallisEates
She is also involved with several initiatives:
Like An Orange – a graphic novel about brain injury and creativity: www.unbound.com/books/like-an-orange
Wings – a visual storybook from prison. Coming soon: https://www.kickstarter.com/projects/littlemule/wings-a-make100-visual-storybook-from-prison
Wallis is also the London co-ordinator  of Laydeez Do Comics  – https://laydeezdocomics.wordpress.com/  Connect with them on Twitter: @laydeezdocomics
The Pen to Print team share childhood memories of the importance of their local libraries. Particularly relevant, as Pen to Print is a library organisation, serving modern community living.