Thoughtful Tuesdays: Nonsense Poetry
By Eithne Cullen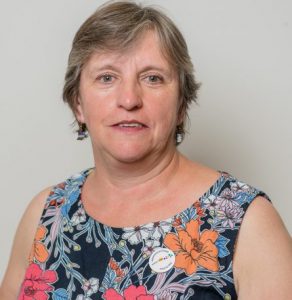 Welcome to the first 'Thoughtful Tuesday' page of 2022. It's hard to believe it's almost two years since we started the Extra pages to keep us going through what we thought might be a few weeks of lockdown. Yet here we still are, and we're off to a fine start in this new, exciting year.
If you caught Holly King's first January page, you'll have noticed our decision to start this year with a bit of fun and frivolity.  We've been through some serious times, and even Christmas involved testing and reassuring ourselves and our families that it would be OK to meet and spend time together.
After all this serious stuff, and with Holly 'passing the baton,' I have decided to use this page for some light-hearted selections from our submissions.
Holly's going to be first on the page, with her nonsense poem. It reminds me of all the good resolutions we make each January, but she's turned them on their heads before she can set herself up to fail!
(In)decisive?
I will do it all;
nothing at all.
Lie in all day,
jump out first thing,
turn over and sleep in.
I will talk openly,
keep thoughts to myself,
share my experiences, foster relatedness.
Be quiet, mindful –
at peace with my thoughts.
I will cook up a feast,
packets of ready meals
made from scratch.
Hours in the kitchen
looking for the takeout menu.
I will question everything
while following the rules.
Always ask for directions while
carving out my own path and
moving with the crowd.
I will socialise,
immerse myself into the throng of
conversations with nature,
contemplate quietly in the hustle of the city;
enjoy my own company.
I will postpone the inevitable,
surge onwards, turning to look behind me,
face my demons,
drawing back in fear and
always be open to new things; never changing my mind.
I will decide what I will do tomorrow,
make a plan just before bed
and wake up
a different person 
© Holly King, 2022
*****
I love nonsense poems and thought I'd share a few here. The Pen to Print team responded to my idea very quickly. In fact, Emmanuel asked me to send him a poem and he illustrated it almost straight away. Here's his response to a favourite of mine, Edward Lear's Old Man With A Beard.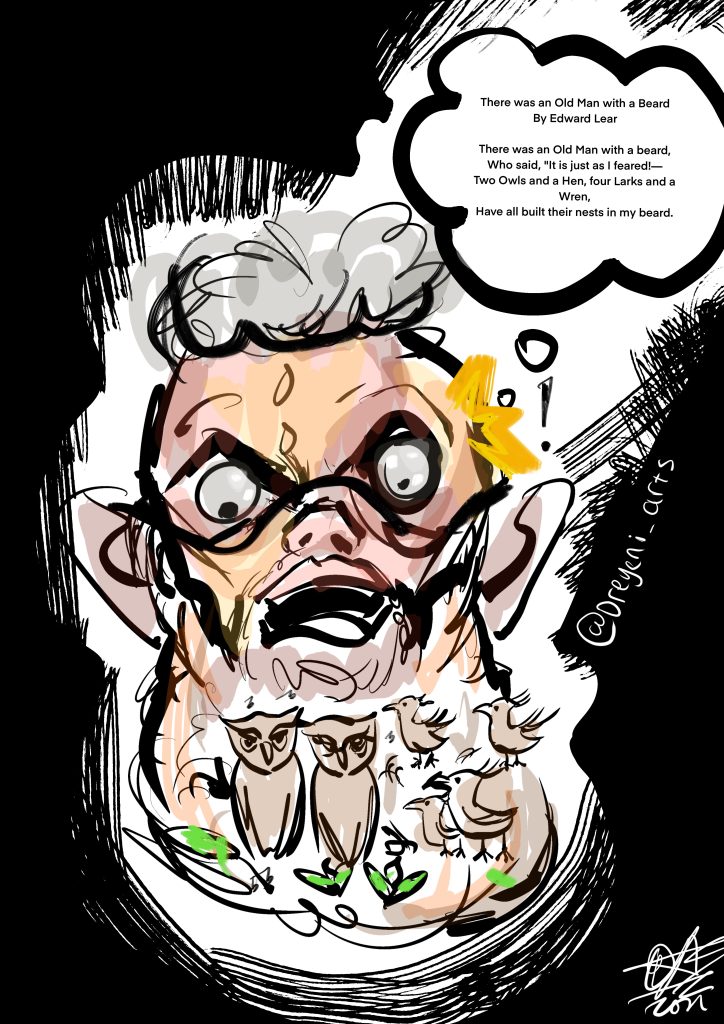 Here's a verse of another Edward Lear poem you may have heard before. It's a great one to listen to being read out loud, as well as seeing it on the page with Lear's own drawings.
The Jumblies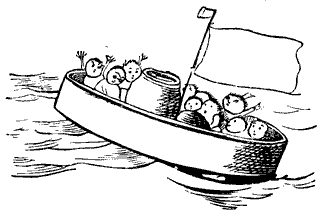 They went to sea in a sieve, they did;
In a sieve they went to sea:
In spite of all their friends could say,
On a winter's morn, on a stormy day,
In a sieve they went to sea.
And when the sieve turned round and round,
And every one cried, "You'll all be drowned!"
They called aloud, "Our sieve ain't big;
But we don't care a button, we don't care a fig:
In a sieve we'll go to sea!"
Far and few, far and few,
Are the lands where the Jumblies live:
Their heads are green, and their hands are blue
And they went to sea in a sieve.
(c) Edward Lear 
*****
It seems lots of people can come up with nonsense verse and produce delightful writing. Here's a poem from Gloria Maloney, who sent this piece in response to my request for nonsense poems.
Tangled
I sit quietly, composed
Inside my head letters and words tumble over each other
Jostling and squabbling in the race to be first over the finish line
Excitement pushed past nervousness
A is running on ahead looking for N, G, S, T
O is shouting order, order
Chaos is having none of it and knocks him off his perch
H needs help but is left standing in the lurch
Effervescent skips happily along
Ignoring Mournful's heavy tread
L decides to form a ladder, but R is off the radar
He teams up with lassitude instead
Serendipity is going quite well till Y decides to drop off and yell!
They all crash over the finish line
Landing in a heap
Order, finally arrives
Shakes his head in despair
Decides they all need a good night's sleep
© Gloria Maloney, 2022
Gloria is one of our Pen to Print poets and has been featured in the Extra pages before now.
*****
Another Pen to Print poet who rose to the task is Mary Walsh. Her poem and drawing are certain to raise a smile.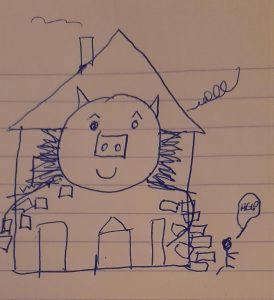 Matt had a micro pig
Which I'm afraid grew very big
It grew and it grew 'till you see
No room in the house for he.
©Mary Walsh, 2022
*****
Another Pen to Print poet, Palak Tewary, sent her lovely poem. I love how it includes so many animals. Their fantastical stories remind us of our need to care for the world we live in.
Once Upon A Dream
The hippos and the crocodiles
in the garden made
the loveliest ecological disasters
The cheetahs and the elephants
in the lake made
the pleasantest natural tsunamis
The herons and the swans
in the forest made
the smartest organic cyclones
The whales and the dolphins
on the mountains made
the finest environmental landslides
The sounds and the shapes
of these visions made
the wildest intense slumber
© Palak Tewary, 2022
Palak has also created this unusual, visual poem, which we feel bound to follow as it draws us into its web.
Labyrinth Of Existence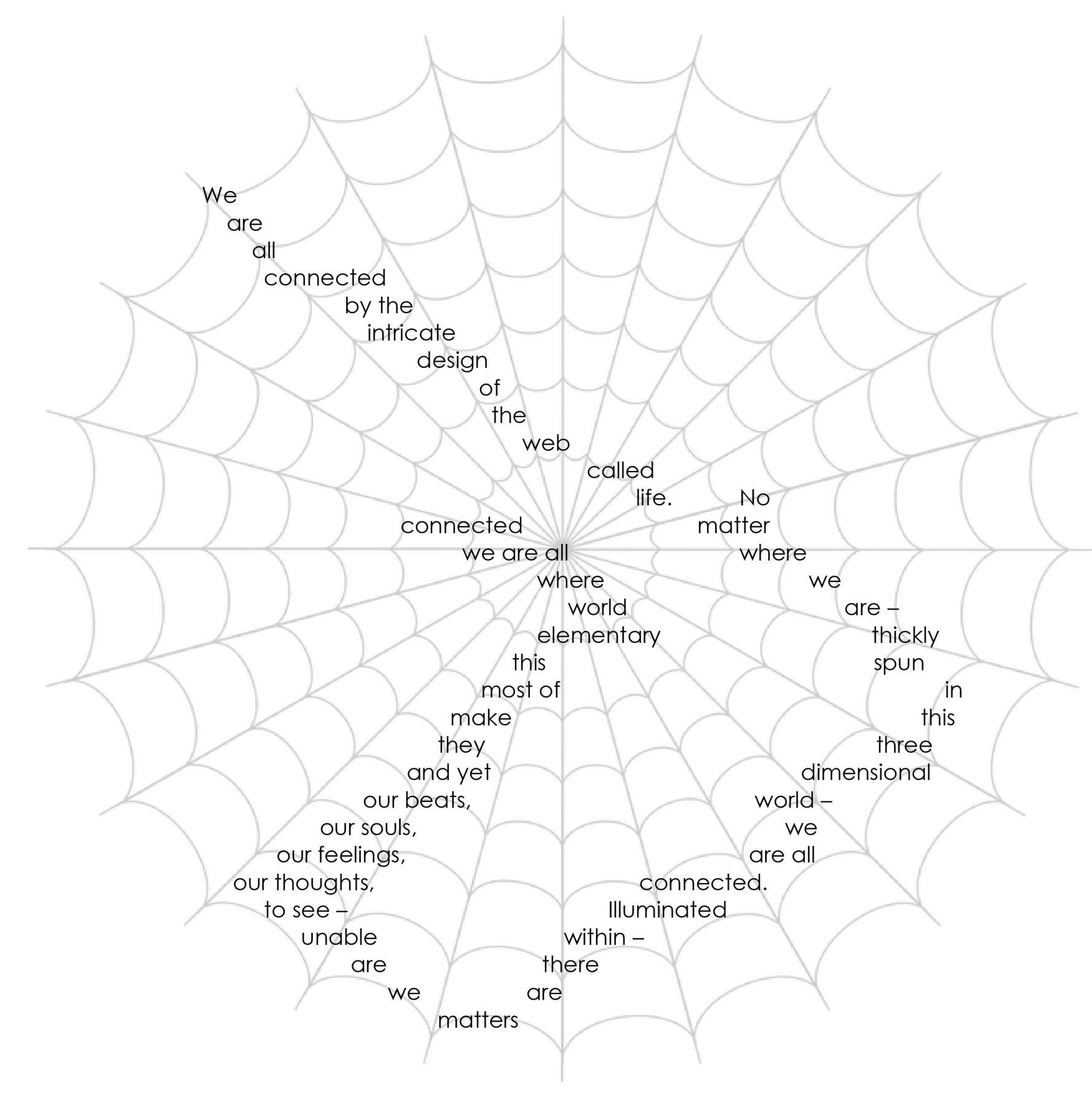 (c) Palak Tewary, 2022
*****
Finally, when I spoke to the Extra team about this page, there was a unanimous request for what must be everyone's favourite nonsense poem. If you don't know it, just enjoy and wonder at the words Lewis Carroll managed to conjure up, which make perfect sense if you allow your imagination to let them!
Jabberwocky
'Twas brillig, and the slithy toves
Did gyre and gimble in the wabe:
All mimsy were the borogoves,
And the mome raths outgrabe.
"Beware the Jabberwock, my son!
The jaws that bite, the claws that catch!
Beware the Jubjub bird, and shun
The frumious Bandersnatch!"
He took his vorpal sword in hand;
Long time the manxome foe he sought—
So rested he by the Tumtum tree
And stood awhile in thought.
And, as in uffish thought he stood,
The Jabberwock, with eyes of flame,
Came whiffling through the tulgey wood,
And burbled as it came!
One, two! One, two! And through and through
The vorpal blade went snicker-snack!
He left it dead, and with its head
He went galumphing back.
"And hast thou slain the Jabberwock?
Come to my arms, my beamish boy!
O frabjous day! Callooh! Callay!"
He chortled in his joy.
'Twas brillig, and the slithy toves
Did gyre and gimble in the wabe:
All mimsy were the borogoves,
And the mome raths outgrabe.
© Lewis Carroll, 1871
*****
Here's wishing we can keep happy and positive for the rest of the year ahead. We've certainly lived through interesting times. Keep reading and writing and, if you are writing, send your pieces to pentoprint.org submissions page and you may see your work here.
Happy New Year!
Eithne.
*****
Read our latest issue of Write On! Magazine here.
*****
Write On! Audio Podcast Contributor Giveaway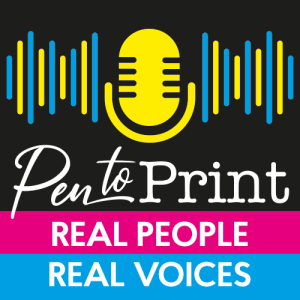 Get involved with Write On! audio as a contributor you could win A Writer's Journal Workbook by Lucy van Smit. All Write On! Audio submissions submitted before 20th February will be considered eligible. The first two pieces chosen for broadcast will receive a book. Submit on https://pentoprint.org/get-involved/submit-to-write-on/.
Visit https://anchor.fm/pentoprint to listen to the Write On! Podcast and get inspired.
Launched by Bloomsbury, A Writer's Journal Workbook is packed with creative tasks,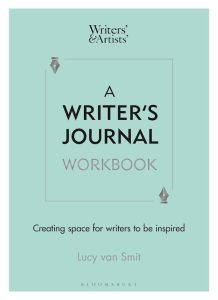 goals and advice! As an added bonus, you can also purchase it directly with this special discount code: AWJW25
'Twas brillig, and the slithy toves
Did gyre and gimble in the wabe:
All mimsy were the borogoves,
And the mome raths outgrabe.