Thoughtful Tuesdays: Plastic Free Month
By Eithne Cullen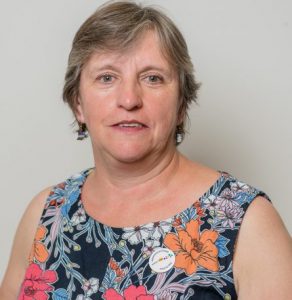 Welcome to July's Thoughtful Tuesday page. This month, I'm using my page to share thoughts about our relationship with plastic: July is plastic free month. If, like me, you're shocked to see images of plastic in our oceans and on our beaches, you'll be happy to pause and think about our relationship with our waste and what we're doing to our planet and our oceans.
*****
A few years ago, I was at a festival and doing all the festival things: eating a burrito, getting a henna tattoo, you know the kind of thing. I was lucky enough to attend some of the talks, too. This is where I first encountered Emily Penn. She was talking about the amazing work she's involved in; helping to raise awareness and understanding of how plastic pollution is making such a negative impact on the planet and on the oceans. I contacted her to ask if she'd tell us a little about what she's been doing for our Write On! readers and she was happy to tell us her story.
Ocean Advocate Emily Penn is the Co-Founder and Director of eXXpedition. She has spent the last 12 years leading global expeditions – taking everyday individuals to the most remote parts of the planet, to connect with the challenges facing our oceans; primarily focusing on ocean plastic pollution.
She tells us:
"The more time I spend at sea, the more I realise the solutions to plastic pollution start on land. There's no silver bullet to solve the problem, but there are hundreds of ways to tackle it! A big challenge for many people is knowing where to start, so I've developed the SHiFT Method.This has been designed to help people understand the crux of the ocean plastic problem, navigate solutions and weigh up where they have the biggest opportunity to make an impact.
In 2014, I co-founded eXXpedition a non-profit community interest company that has been taking all-female crews on transformative journeys at sea to understand the causes of and solution to the plastic pollution problem.
In October 2019, we embarked on eXXpedition Round the World; a pioneering sailing voyage and research mission to circumnavigate the globe. The mission set out to sail 38,000 nautical miles on voyages with 300 multidisciplinary women. It was designed to travel through some of the densest plastic accumulation zones to tackle the devastating environmental and health impacts of single-use plastic and toxins in the world's oceans.
Until the pandemic hit, the mission was a global success. By March 2020, our boat S.V. TravelEdge had travelled 10,330 miles from the UK to the South Pacific sailing across two of the world's ocean gyres. Eighty women of 28 nationalities had joined on board on the route through the Azores, Antigua, Bonaire, Aruba, Panama, Galapagos, Rapa Nui and Tahiti. They've since returned home, inspired and enabled to be powerful change-makers.
It was so tough to have to cancel the remaining sailing voyages of the Round the World mission due to COVID-19, as it meant missing out on the opportunity to give the women who had signed up important, first-hand experience. So, in January 2021, we found a creative 'work around,' launching the eXXpedition Virtual Voyage programme to deliver a transformative experience, on land and online. Each immersive and interactive Virtual Voyage is designed to give the guest crew an in-depth understanding of the true impact of the plastics issue as well as forging and deepening relationships within the eXXpedition global community. We want to encourage developping solutions-based thinking, with the aim of coming up with a plan for how people can apply their 'superpower' to solve the problem. Virtual Voyages 'sailed' to Tonga, Fiji, Vanuatu, Australia, South Africa, Brazil, the Caribbean and the Arctic continuing the 'Round The World' in a new way.
I'm often asked, "What can I do to make a difference?".  I always say that, billions of micro-actions created this problem, and it's micro-actions that will help solve it. For Plastic Free July if you're wondering how you can contribute to solving ocean plastic pollution, then hop onto our SHiFT Platform – a custom-built digital tool designed to help individuals and businesses identify their role in solving ocean plastic pollution. People from 133 countries have used the tool to navigate hundreds of impactful solutions from sea to source, finding the ones that are best for them to take action. Anyone can access it by visiting www.shift.how."
Emily is truly inspiring and I love hearing about the work she's involved in, transforming the way people deal with plastic waste and giving hope to the future by the changes we can make. There are lots of ways to connect with her:
eXXpedition Website: exxpedition.com/
Emily Penn Website: emilypenn.com/
SHiFT Platform: shift.how/
eXXpedition Social Media: Instagram | Facebook | Twitter | LinkedIn
Emily Penn Social Media: Instagram | Facebook | Twitter | LinkedIn
SHiFT Social Media: Instagram | Facebook | Twitter
#eXXpedition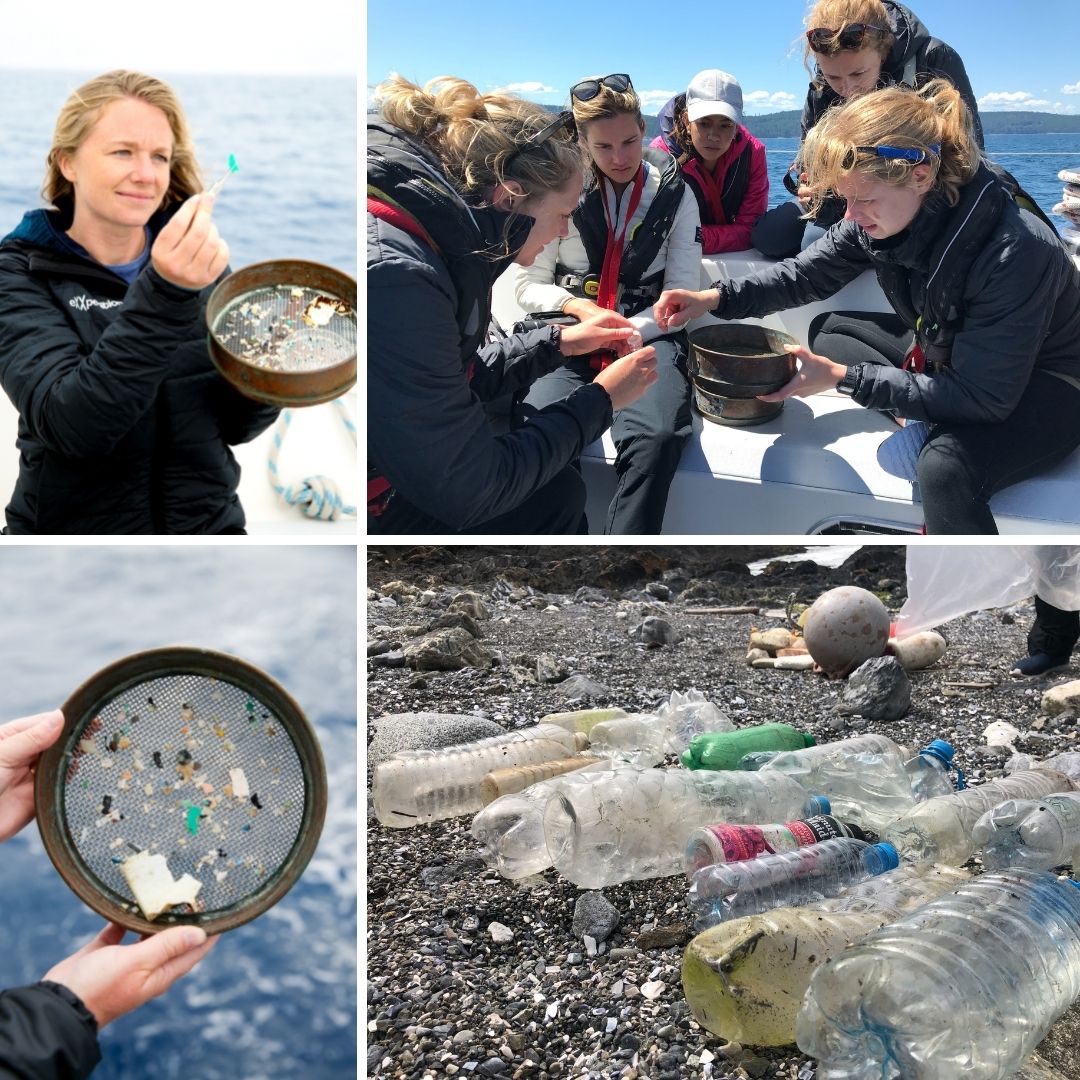 (Photo copyright top left Eleanor Church Lark Rise Pictures, top right eXXpedition, bottom left Eleanor Church Lark Rise Pictures, bottom right eXXpedition)
*****
Pen to Printer Michelle Sutton, has introduced me to the concept of Artivism. She tells us:
"Wildlife art has been a passion of mine for years. Recently, I stumbled across 'Wildlife Artivism' and have produced a few pieces. However, I thought it a good idea to ask Wildlife artist, Martin Aveling, to explain more."
Here's Martin's explanation: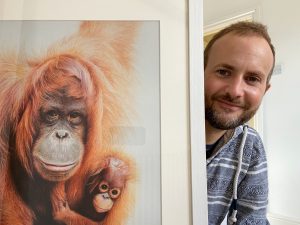 "The BBC landmark series Blue Planet 2 is largely credited for kick-starting the war on plastic in this country. Unlike the first instalment, some 16 years prior, Blue Planet 2 was able to pull at heartstrings and captivate the public's imagination enough to take action. This was achieved through effective visual storytelling. The focus of education was not only on animal behaviour but, also, on the very real threats to marine life from plastic pollution.
These days, you would be hard-pressed to find any wildlife documentary worth its salt that doesn't in some way acknowledge the environmental crisis. The same cannot be said for the wildlife art industry, where there remains an attitude that beauty alone inspires and compels people to take action and protect wildlife. As was illustrated by Blue Planet 1, this is not necessarily the case. With no call to action, people might just assume that everything is fine and that they need not worry.
As wildlife enthusiasts, we cannot expect others to care as much as we do about conservation. So, if gentle stimulation of guilt is what it takes to grab people's attention, then so be it! Wildlife Artivism is a growing trend where elements of fantasy are combined with reality to unearth hidden truths. It tackles the big issues faced by our planet and its wildlife, through storytelling and activism, embedded in art. The human brain can process images 60,000 times faster than text. More and more we find ourselves craving quality visual content. This presents a ripe opportunity for visual artists to play an important role in communicating challenges faced by the environment. If one can't tell a story quickly and effectively, people will move on with a swift swipe of the finger.
People are often accused of only posting about the good times on social. I feel the same way about wildlife art. If we only ever portray animals in a good light, how can we present an honest narrative? We're currently in the midst of an environmental emergency and sixth mass extinction; not enough of us are addressing this in our work. The story needs to be told within the image itself –the accompanying text, to Instagram posts, for example, just isn't being read!"
The 'Human Impact' category at the DSWF 'Wildlife Artist of the Year' award invites young artists (16 – 22 years) to submit works of wildlife artivism. The winner becomes the recipient of the 'Ingrid Beazley Award'  – a £5,000 grant designed to help wildlife, stimulate creativity and support those suffering from eco-anxiety. Submissions open later this year: https://davidshepherd.org/news/the-ingrid-beazley-award/
Connect with Martin on Facebook: martinavelingart, Instagram: @avelingartworks, Twitter: @AvelingArtworks, Youtube: avelingartworks or visit his website www.avelingartworks.com where you can buy prints of A Plastic Plague [pictured].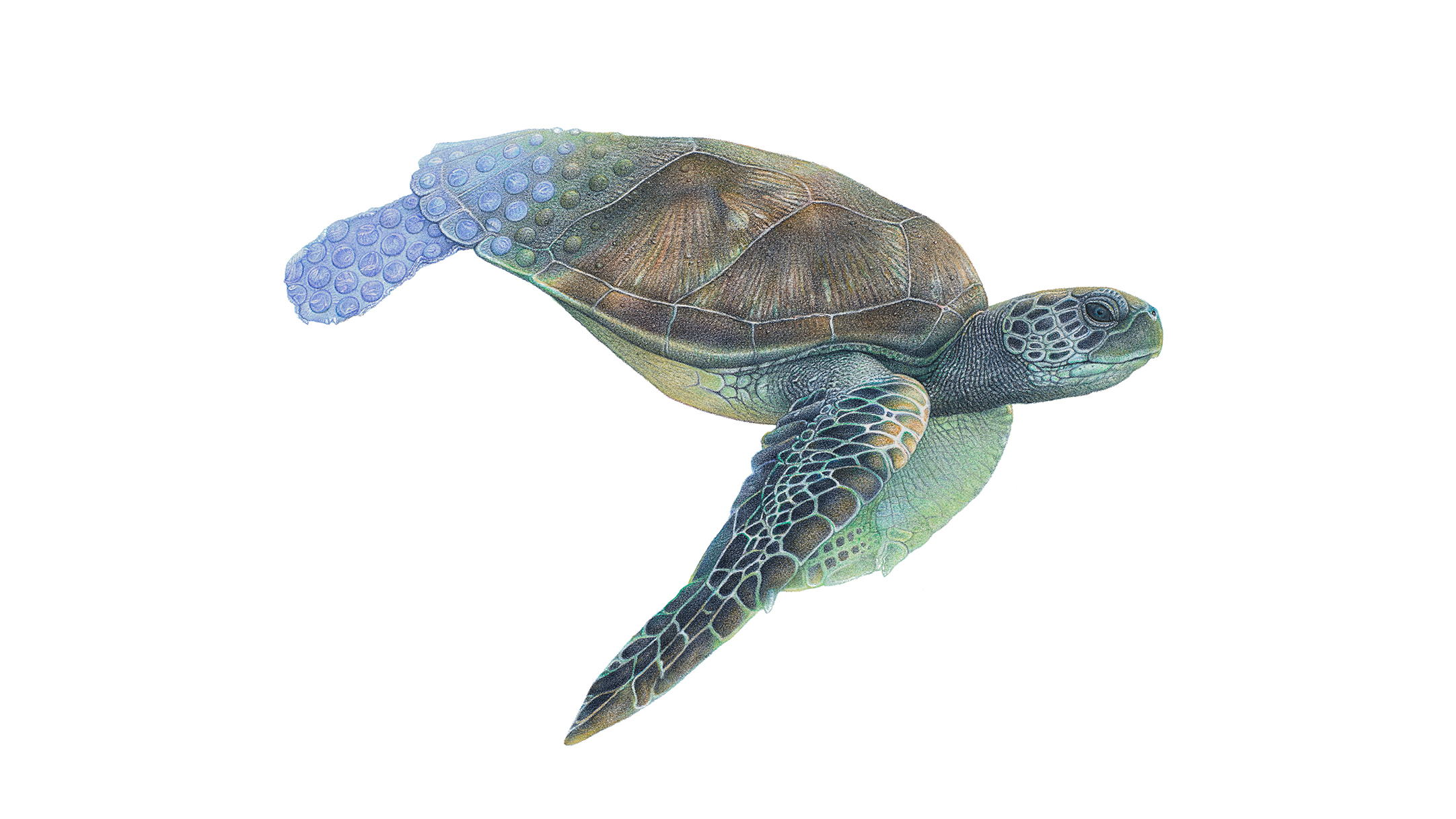 *****
Many thanks to Martin for sharing his work with us, his original artwork was HIGHLY COMMENDED @ DSWF Wildlife Artist of the Year 2019.
These images show some of Martin's work, I found the picture of the turtle turning to bubble wrap, called A Plastic Plague, particularly powerful – it's a great way to share the message about plastic in our oceans. Many thanks to Michelle for introducing me to Martin's work; you can see Michelle's own artwork on Instagram @MSuttonArt.
*****
And finally, David Cullen's character Ecosmith has been thinking about plastic in her fight to change our attitude to the planet. Here's her latest reflection on our consumer habits.  (You can see more of her adventures and David's art on Instagram @davidcullen_art).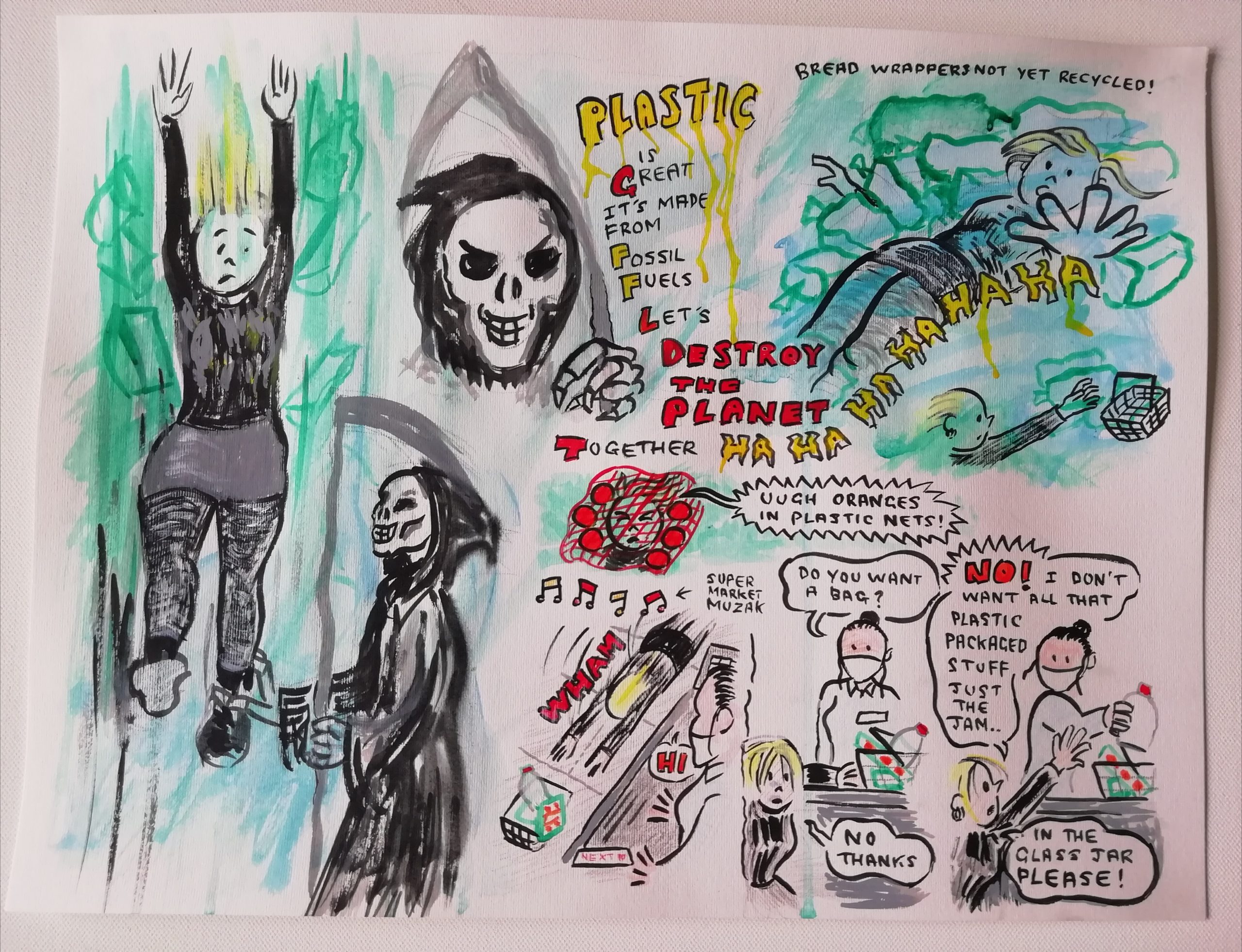 Thoughtful Tuesday's page will be having a rest in August, which means we'll be revisiting one of our older favourites. Back in September, though … and I'll be thinking about why rest is so important to us, both in terms of our physical and mental well being. Do keep submitting your writing and artwork to pentoprint@lbbd.gov.uk.
Stay well
Eithne
*****
We're currently in the midst of an environmental emergency and sixth mass extinction; not enough of us are addressing this in our work.