Write On! Interviews Fulbahar Begum
Write On! interviews author Fulbahar Ali Begum.
Fulbahar was born and bought up in LB Tower Hamlets, Whitechapel. Currently a Director for J.go Media Ltd and Author of LitSpeel, a manual and collaboration for therapeutic writing, Fulbahar was awarded for empowering women and charitable works in 2016. She is also a fundraiser for local and international causes as and when needed.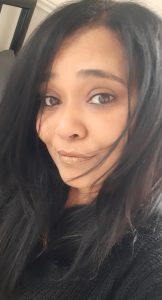 In 2018 Fulbahar published my book focusing on therapeutic writing and personally designed postcards focusing on mindsets to try and support those suffering with stress, mental health, domestic violence and all other forms of hardship.
WO: How would you describe your writing to someone new to it?
FB: Straightforward and from the heart, cleansing for the mind; overall it is healing.
WO: Can you tell us a bit about your latest project?
FB: I'm currently exploring different forms of delivery for LitSpeel: gifts, mailouts, workshops, online and face to face, magazines, events… everything!
WO: What inspired you to write in the first place and, what inspires you now?
FB: Boredom, then loneliness and then, it was therapy for me while I was resting by my father's bedside for years before he eventually passed away. I still write, using it as a form of therapy.
WO: The current issue of Write On! explores the theme 'Keep Going!' – creating with perseverance and courage.  With that in mind, what markers have defined your writing journey? Tell us about where you've had to dig deep to keep going.  
FB: To keep LitSpeel glowing, I've had no choice but to keep going: writing, showcasing and delivering.
WO: What one piece of advice would you give an aspiring writer?
FB: Write until you're satisfied. Don't ever think twice about what you are writing, unless someone else is going to read it.
WO: Question from Twitter user: @lisalovesbooksx. Do you view writing as a kind of spiritual practice?
FB: 'Cleanser' rather than 'spiritual practice', I would say. 
WO: Can you tell us anything about future projects?
FB: I want LitSpeel to reach as many people and families as possible. For now I'm delivering primarily in London, before expanding outwards, in the future.
WO: Lastly, if you could choose one fictional animal/creature to be a pet or companion, who would it be and why?
FB: 'Bengal Tiger' or 'Lion King' as they carry my characteristics so they will understand me best.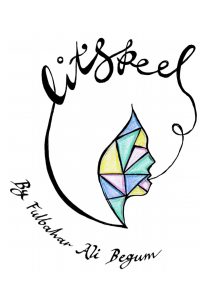 You can find out more about Fulbahar Ali Begum and connect with her through Instagram: @fullyalibegum. LitSpeel is available to buy directly from fully2k2@yahoo.co.uk
*****
Issue 9 Write On! magazine is available now. You can find it here.  
Write until you're satisfied. Don't ever think twice about what you are writing, unless someone else is going to read it.