Thoughtful Tuesdays: What Now?
By Eithne Cullen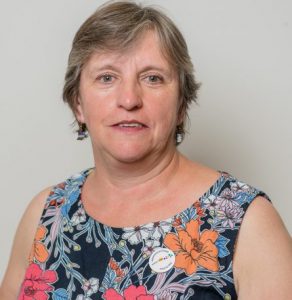 Our theme this week is 'What Now?' I know that this is the question on everybody's lips at the moment; we had no idea what  lockdown would look like back in March when it all started. And most of us have a vague feeling that we don't know what the next stage will look like for us all.
Football's back, albeit without the shouting. Cricket, which Johnson thought was a contact sport punctuated by communal teas, can begin again. They're talking about the snooker championships being resurrected, but what about all that chalk dust blowing about in the air?
On the subject of sport, when you next go to a pub quiz (real or virtual) and they ask which was the first sport allowed to begin after lockdown, you may well have forgotten that it was pigeon racing. Remind yourself!
The pubs and restaurants reopened and there are two schools of thought: Couldn't wait to get back and: I've managed without for the last three months, so I'm not rushing back.
There was much joy and celebrating when the hairdressers/barbers reopened. I met two women I know on a walk last week and I swear they've had their nails done… illegal nail bars, whatever next?
For Oona Kelly, the Covid diaries are still going strong. In this entry, she tells how statistics have become an unexpected feature of her life:
"I never knew I would find statistics so interesting. Having not looked at bar charts, graphs, etc. since my stats CSE in the 1970's, I found myself hooked during the Corona Daily Briefings. I discovered a wonder and fascination with the images that appeared. We were shown data resembling the Swiss Alps. Even though we aren't able to travel, we could sofa-surf the rest of the country and visit other parts of the world like Northern Ireland, Wales and Scotland to see where the 'hot spots' were. What a relief when all the other alpine 'peaks' were appearing outside London. You could hear all those Cockneys breathing a sigh of relief (not too heavily, as they didn't want to start another 'spike'). This national camaraderie is the sort of thing that helps keep the nation/nations going.
You could see the telly parked at the side of the room, waiting in anticipation for the big reveal.
On more than one occasion, the technicians only showed part of the screen: you could see a line but didn't know what part of the country it was revealing. It had me wondering if someone's dad (maybe Grandad Boris, as the Nanny would be doing the babysitting) had been given the camera, minus any instructions (who reads instructions anyway? I still can't operate my  telly remote, as you need a doctorate to understand these pesky technical instructions). All the numbers down the side were left on their Sweeney Todd, with no reference to their meaning. Maybe this is to help Boris out, as he doesn't have a head for figures, when asked how many sprogs he had, he replied, "Between five and six."
Then, when the screen appeared, it forced you to go up to the telly to see the small print at the bottom of the screen. This showed the Office of National Statistics figures, which were usually 10,000 deaths above the figures in large print further up. I believe this was a deliberate ploy, as as not to upset all the old dears who were shielding. They wouldn't have time to get up off the sofa (or one of those chairs with a forklift) to see the screen before a journalist popped up. Journalists with names like Hugh Pym (isn't that something you have with a bit of mint and cucumber?) His name sets off the Pavlov's dog in me and I am compelled to trundle off to the cocktail cabinet (a.k.a. the kitchen cupboard) and pour myself one…"
*****
'Write Next Door' writer, Heather Goodman, has written this poem focused on the beauty of nature she's been observing since the start of spring (do you remember how cold it was?) through to the patchwork of summer we're experiencing now. In this piece, she gives us a glimpse of the world outside:
Through The Window: Scene From A Cemetery.
I glance up from my book to catch the billowing precession through my window.
Clothes of many colours, bright and dull, blow in the wind as people walk, stride, limp and roll along the central path, turn the corner showing their other side, and proceed out of my view.
The so familiar gravestones stand steady in their usual place, white, black and every shade of grey and dun. The grass is vivid. In the breeze the falling tendrils of a cascading tree float softly sideways, back and forth, gently or vehement, tinged with the soft ochre of new leaves. Boughs of the Norwegian maple which fill a corner of my window pane bounce and twitch, allowing me the pleasure of their piercing, acid brightness.
I gaze at the familiar view, absorbed and ignored for many years. I wait for the horde to return. Such a throng is unprecedented in my spying. Trickling back they come, slowly, in clumps, bright scarves in the breeze, talking and turning, a child hitched up. I see their tears. I wish to pay homage too.
There are so many.
© Heather Goodman, 2020.
*****
And a Pen to Print poet, Julie Dexter, has captured one of those wonderful moments in a British summer when the weather catches us out and the storm breaks around us:
Summer Storm
The sky is washed with grey,
overcast by teasing clouds slowly releasing their droplets.
Then the full pelt of summer rain.
At Creekmouth, the wide channel fills rapidly with turbid waters of rippling sage green bilge.
At the tightly closed lock gates bubbles of frothy scum form inside plastic cups,
and bags trap tresses of seaweed, feathers and twigs.
The earth, hammered torrential, dredges up its offerings:
fat, juicy worms, which swifts turning in the height of the tempestuous sky,  attempt to
swoop down, hungrily, to snatch with their beaks.
Rolls of thunder resound in my ears as I track them disappearing in the lightning sky.
© Julie Dexter, 2020.
*****
In our 'Standing Together' page, we featured an article about Black Lives Matter by Teju Chosen. She's also a poet and sent us this powerful piece about herself and her identity. After all the events we've seen on our screens, we cannot pretend the issues have gone away. The issues of race, class and geography have all been highlighted in this time of fear and uncertainty:
Black Is The Colour
… and I'm so proud to be
The colour that God made me
… and I'm so proud to be
The colour that God made me
Black is the colour of my skin
It's not a flaw, it's not a sin?
That I am blessed outwardly and within
The sun-kissed power of melanin.
The Chosen one and the called
Still connected to Africa's umbilical cord
Dreams and aspirations will not be stalled
The recent goings on, have me appalled.
It's been happening since forever
I hear some say
But we won't let this evil continue
Come what may
We will stand up for our rights
Night and day
We will upset the applecart
Till we have our say
We will not eat cake
Nor will we sway.
… and I'm so proud to be
The colour that God made me
Black is the colour of my skin
Black is where I'm going, Black is where I've been
Black is the crevices at the edges of my grin
Black is my cry that you choose to bin.
The chosen one sent to induce change
To shift paradigms and mindsets rearrange
To stimulate and stipulate meaningful exchange
Stop treating us like livestock to be purchased free-range.
Well it's now or never
And you can help too
What affects me
inadvertently affects you
Right out wrongs
Whistle blow your mates in blue
Dear to speak out
We know you know we knew
We will not simmer down
We are just starting this stew.
© Teju Chosen, 2020. 
You can connect with Teju on Twitter: @TejuChosen
*****
I've been really pleased to share such powerful poems this week. There are lots of opportunities to share your writing by submitting to us. There is also still plenty of time to enter the Pen to Print competitions.
I will take a moment to remind you of the 'Hysteria Writing Competition'. This year I'm the Poet In Residence for the competition. My role has meant sharing ideas for writing poetry and encouraging entries as well as poetry you can enter in the other categories: Short story – maximum 600 words, Flash fiction – maximum 100 words, Poetry – maximum 12 lines and Under 16's.
You can read my blog here: https://healthyhappywoman.co.uk/category/hysteria/
*****
You may have picked up from my earlier comments that I am in no hurry to rush back out to get on the bus or tube; I will forego my trips to the cinema and theatre while I wait and see what's happening in the world. I'll be watching the graphs as keenly as ever and I'll be very careful for a long time. If you think I'm being too cautious, I'll tell you it's because I'm taking Barbara Campbell's message very seriously… she's another Pen to Print poet and she's telling me where I need to stay:
Tan A U Yaad (Stay At Home)
Corona nah ramp wid u
So do not ramp wid her
Hear wat the government say
Don't tek no chance
Where u a run up and down a go
Stay in your yaad
Restricted movement
Is not a burden
It's to save lives
The virus a wipe out
The nations worldwide
Corona doesn't care wat colour u is
She comes same way
If u sick and unhealthy
No mek she catches u out a door
Mek sure u wear mask and gloves
Don't feget to wash u hand dem
This is no joking matter
Wen fever tek u and u
Can't stop cough
No bush tea or medicinal
Herbs can help u
Tan a u yaad
Corona nah ramp wid u
Don't ramp wid her
©Barbara Campbell, 2020
You can connect with Barbara on Twitter: @BicPoet and Instagram: @BicPoet55
Thanks to my contributors this week. I hope we're all as cautious as we need to be and continue keeping each other safe!
We'll be continuing our online writing in lots of ways as the next few weeks pass and as, hopefully, normality will be restored. We will be publishing pages from Issue 5 from 20-28 July . Our new season's theme will be 'Kaleidoscope Of Colours' and kicks off with 'Different Hats, Different Faces' on 29 July.
Most of us have a vague feeling that we don't know what the next stage will look like for us all.