Showcase: Entwined + An Unexpected Tribute
This year has been one of several dichotomies, showing evidence that apparently contradicting concepts can exist in harmony: staying apart from others while working together as a community, isolating from friends, family and neighbours but communicating more than ever before and facing our independent struggles while helping each other through a global crisis that will bind us together for the rest of our lives.
With this in mind, I wanted to share two pieces in this week's 'Showcase' that embody this theme. We can look forward to the future by scrutinising the past. And we can anticipate what's to come while remembering what has been.
Our first piece this week reflects this beautifully through its creative use of language. One moment, we are standing in a modern-day playground then, in the next, petitioning a medieval king. This uneasy sense of time and place is appropriate; not just for what we have lived through these last few months, but also for the uncertainty of what is to come. This entry to our Flash Fiction competition, by Blanche Tetmen, manages this strange balance with a sense of hope—and there is something comforting in that, I feel.
Our second entry today is by Patsy Middleton. An Unexpected Tribute also combines the past and the future with clever wordplay to give us hope for what is to come 'after all this'. In Patsy's protagonist's short exchange with some visitors, she describes a sad loss. But, through that loss, she realises a more deeply connected community spirit has emerged, and begins to feel optimistic for the future—even going so far as to plan a social occasion; something which many of us can relate to!
Keep on writing!
Dan (Associate Editor)
Entwined by Blanche Tetmen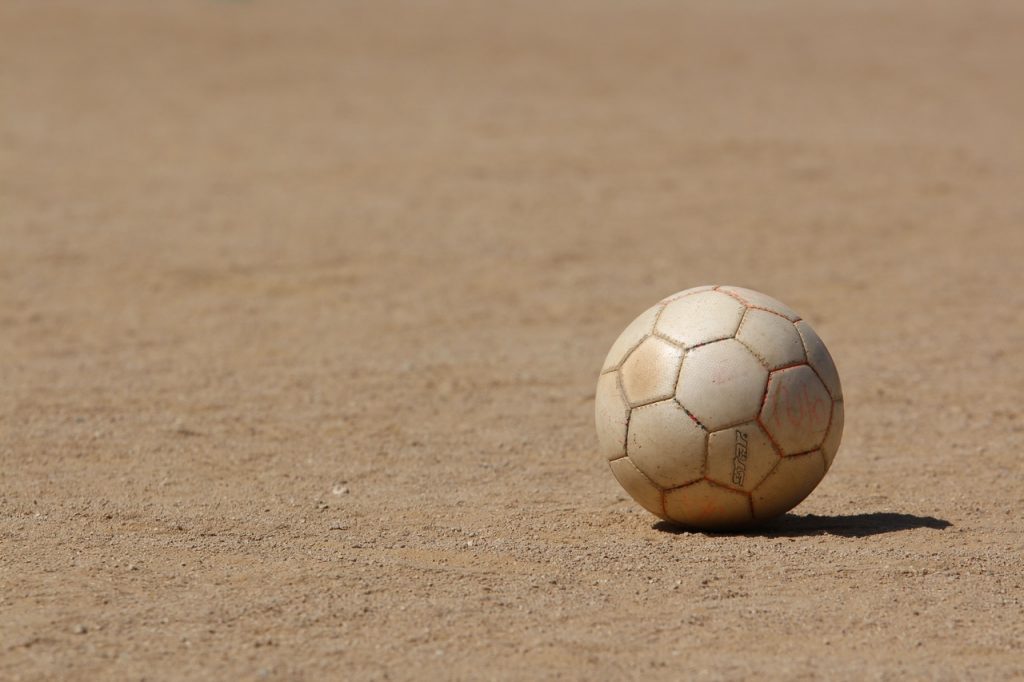 As he stood there, watching the kids playing on the dusty playground, ideas surged in his head. He had played on that same ground as a child and was lucky enough to move onto better pastures and had become great. He was back, back with ideas. He rushed to the kids as soon as the referee whistled.
"Hey, guys! That was a great performance. You must be thirsty." He handed them bottled water. One after the other, they grabbed it with a nod of thanks.
His next stop was the king, whose approval he needed to build his dream centre.
"You are welcome, my son," the king said, as the guards ushered him in. "What brings you to my palace?" he asked, while the maid served them with chilled palm wine and, without being told, vanished through the back door.
"What brought me here is my desire to give kids the same opportunities I was given years ago. With your permission, I would like to build a 'complex' centre that will enable them to train more easily."
The king watched him cheerfully. "Great idea, son…great idea. Everybody knows who you've become. But the way you have scaled those great heights remains questionable. Go, and return in seven days," the sovereign said, without flinching.
The innuendo was heavy. Still, he knew it had been his hard work that had got him to the top.
The king was in the courtyard when he parked his car on the seventh day. He bowed as soon as his feet touched the ground.
"Long live the king," he greeted.
"The ancestors have approved, son. You can go ahead and rebuild the village."
They both laughed as they made their way in.
(C) Blanche Tetmen, 2020
An Unexpected Tribute by Patsy Middleton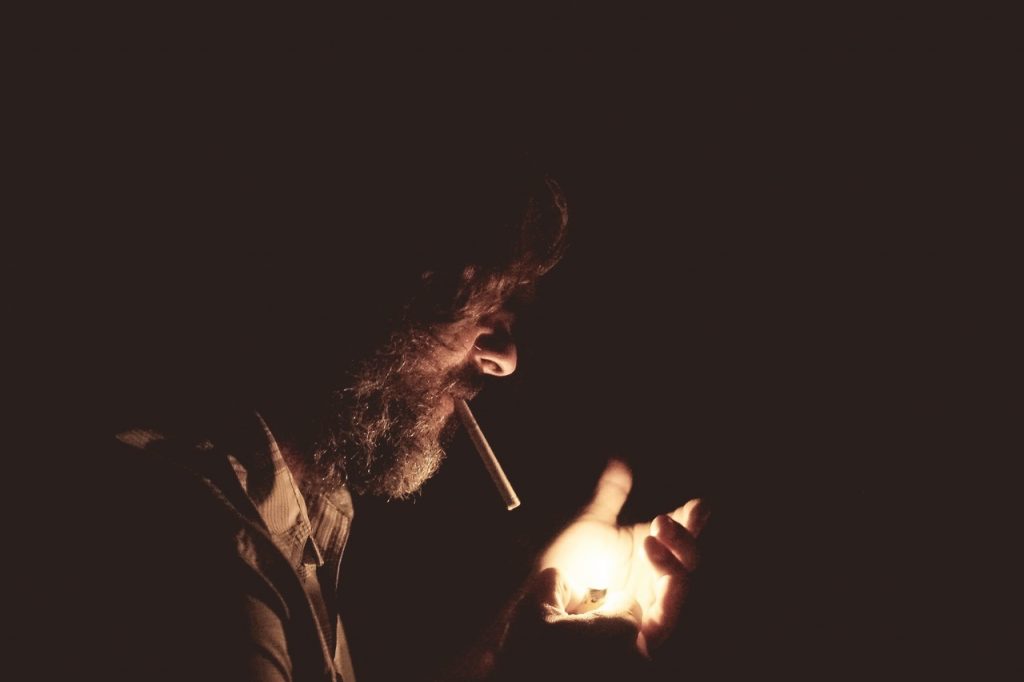 Lockdown prevailed. The only visitors who rang the front doorbell were the postman and delivery drivers. So I was surprised when I answered the door to two empty-handed young Asian men, standing the required two metres away.
"Is John in?" the taller of the two asked.
"Oh, no, I'm sorry to tell you, he died eighteen months ago."
Their faces fell as they gasped and looked at each other, genuinely upset.
After a moment, the tall one said, "I'm so sorry."
"Thank you," I murmured.
They shuffled their feet, obviously unsure what they should do now.
"How did you know John?" I asked.
"We used to talk to him at the gate."
I should explain here that John liked to smoke cigars. He hadn't wanted to smoke them in the house, so he used to stand at the front gate, puffing away.
Many people pass our gate coming from or going to the station, and a lot of them got to know John and chatted with him.
The shorter of the young men spoke. "We used to have long conversations about all sorts of things."
I smiled. "That's John all right; he loved a chat," I said.
"Yes, we liked talking to him. He was a lovely person. When I told him I was thinking of joining the police, he said he used to be a policeman. I told him I thought, because I'm Asian, it would be a waste of time applying. He said it wasn't and I should apply. He told me what qualifications I needed and about training and entrance exams and things like that. The reason I came to see him is because I did apply, and I did get in, and I'm starting at a station next week."
"Oh, that's wonderful," I said, trying not to cry.
"Yes, isn't it? I wanted to tell him he changed my life and I wanted to show him my warrant card," he said, taking it from his pocket. He held it up for me to see, so proud of his achievement.
"I wish I could have told him," he said, eyes glistening with tears.
"Oh, I think he probably knows. I'm sure he's looking down from heaven," I said, and wondered whether I should have said something so Christian.
I need not have worried. They both smiled enthusiastically. "Yes, he probably is," they agreed.
"What are your names?" I asked.
The tall one answered, "I'm Shay, and he's Shah."
"Well, Shay and Shah, when lockdown is over, you must come for a visit and have a cup of tea with me."
"We will," they said together, and then Shay said, "Is there anything you need? Can we get you something from the shops?"
I thought of my lack of oranges. I eat a lot of oranges and had run out.
"I need some oranges," I said.
"I've got my bike with me. I'll go and get you some," Shay said.
And he did.
When he came back, I offered to pay him, but he wouldn't take it.
'If they do come to visit, I hope I can remember their names,' I thought, and tried to think of a mnemonic. And then one came to me. 'Shay and Shah, Inshallah. Yes, it was God's will.'
(C) Patsy Middleton, 2020
If you'd like to see your writing appear in Write On! Showcase, please send your short stories, poetry or novel extracts to pentoprint@lbbd.gov.uk or you can read more fiction, poetry, interviews and author advice in the latest issue of Write On! Available here 
"Well, Shay and Shah, when lockdown is over, you must come for a visit and have a cup of tea with me." "We will," they said together, and then Shay said, "Is there anything you need? Can we get you something from the shops?"