Thursday Connectors: 2021 Crappy, Happy Moments
By Farzana Hakim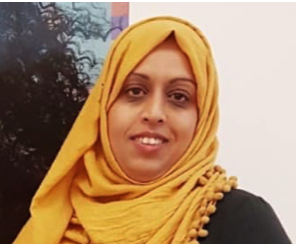 Hi all. Farzana here. Your host for the final edition of Thursday Connectors for this year. I really couldn't be happier to be finally bidding goodbye to 2021!
The year has been terrible for me. I don't even know where to start. I've had one down after another and my list of grievances is too long. In fact, my crappy moments have been never-ending. Seriously, 2021 has been that bad…
Yet, the irony is that I'm a total optimist, and I'm certain 2022 will be better. I won't be waking up from surgery again in 2022 only to find out they've left a swab inside me, will I? And, in the new year, when I plan a trip to see my sister in Qatar, I won't be sent back home from the airport again, because the damn Ehtraaz App hasn't been approved in time to let me check-in! And the money I paid for the trip won't be wasted again, will it? And my husband won't get the Coronavirus again (touch wood). And I won't be left feeling helpless and oh so sad and tearful, while he's stuck in a red-listed part of the world, despite being poorly and desperately in need of me, his dear wife, will I? And my carbon monoxide alarm won't be going off again, will it? And the fire brigade won't be coming down my road and the fire extinguishing hunks won't be dashing inside my house, exploring all corners with their muddy boots still on, while the neighbours outside speculate on what's happening! (It needed new batteries, for those of you who are concerned.)
Can you see how my inner pessimist, the one I prefer to keep buried deep inside me, is escaping? So, before she truly makes a break for it, let's just head straight into our Connectors, instead.
*****
First up is Fatima Ahmed, from Karachi in Pakistan, who reflects on her year.
Hi, Fatima. Let's connect:
Things That Went Wrong For Me In 2021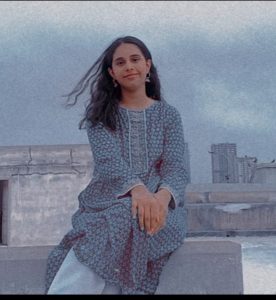 After the opening of the gateway through which Covid entered our world, it didn't seem to close again. Life went on and Corona became the new norm, like we'd been familiar with it since forever!
Life was never the rainbows and unicorns anybody had imagined but certainly Corona added its own flavour and made it even more complicated. I feel I have completely changed over these past two years; maturing, certainly, but also seeing things from another perspective.
2021 has been a life lesson: a year in which it feels it's all gone wrong.
In Karachi, life was all about hearing the bulletin news either reporting on an imposition of lockdown, or it being lifted. It became the new normal; stuck inside the four walls of our house was just ordinary. Sitting in my room away from all the meetups and dinners out, I spent my whole summer studying for CAIEs. Covid once again had managed to ruin my vacation, dates after dates changed and we would wait impatiently for the NCOC meetings to announce each update.
All our hard work was put on a break when it was announced that our papers had been extended to the next year. Just a few weeks after this announcement, we started all over again! Days went by with just me and my biology notes keeping me up all night!
However, the real wrong turn came at the beginning of this year, with the loss of my beloved, paternal uncle. People say if you fall, get up and fight again but it's not easy learning to walk again. And sometimes, after just one try, we lose hope and it's too strenuous to get back on track. Life is so unpredictable. One moment, laughter echoes from all the corners of the house, like music to our ears… The radiant and bright smiles become the rays of sunshine and the cause of euphoria in the household. Everything seems to be imperfectly perfect. Yet in a flick of a second, in just one blink, everything changes.
The memories of Chachu, my uncle, flash before my eyes and I can hear his voice echoing and slowly fading away, like the seasons, as they come and go. Losing him made life lose all its colours. Everywhere and everything was black and white. A puzzle is incomplete without that one last piece, and losing it makes everything seem full of flaws.
For a long time, it seemed as though laughter was sucked from our souls. Slowly now, the colours of life are returning, and our household is getting on with life's demands again and we continue to cherish the moments spent with Chachu when he was here with us.
That's what life is about. In order to live life to the fullest, we need to admire the past, while living in the present, as we plan for our future.
© Fatima Ahmed, 2021
Thank you, Fatima. I'm glad to read you are healing from the wounds left by your loss. Keep writing, as writing definitely gave me the motivation to fight and heal from my surgery and the down days also.
*****
Next up, we connect with Gail Egbeson, who writes in from Barking in London.
Hi, Gail. Let's connect:
A Confident Person Just Having Fun With My Boundaries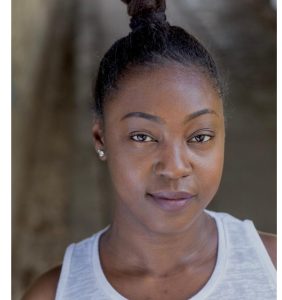 Most of the things I'm going to address would have come from a place of anger and resentment if I wrote this a couple of months back, so I'm glad I get to have a go at it now with a sudden shift in my perspective of things.
To put it as simply as possible, the main thing that went "bad" for me this year is the fact that I've completely turned into a different person I'm still trying to get used to, and here's why:
I'm the type of person who enjoys their own space. I use to hate being looked at and eye contact was an absolute no-no for me, so it wasn't really a shock when I realised it was making me very unapproachable. With the determination to turn things around, I challenged myself to lend a compliment to one stranger each day, which slowly made me way more confident.
One would think it works the other way round, but the fact that I actually had to engage with all the things I hated made me more comfortable to talk to people, and it's now put me in a place where I can start a conversation with anyone.  I think the best thing about it is I no longer have to suffer in silence whenever I'm lost and in need of directions because Google maps has decided to take me on a trail of unending circles. Those days are behind me now, and who knows, maybe one day you'll be the stranger I bump into for my daily target.
I was brought up with the notion that you had to work for what you wanted, which is something I've always lived by, especially when I found my passion for writing. The only thing I didn't realise was that I was aiming for the wrong things, which left me falling into a dark hole, making getting out of it harder each time things didn't happen the way I wanted them to. This eventually led me to realise that I needed to switch my focus from constantly striving to get my career to a certain level of success but, rather, focus on just having fun with it and allowing things to fall into place by themselves.
As you can probably tell from the above, I'm the type of person to keep my circle very tight and one thing I didn't expect this year was to be the only one left in it!  I think being alone last year, thanks to Rona (aka The Vid, aka C-19) really made me centre myself and focus more on what makes me happy.  
Like everyone else, I was happy to be able to meet my favourite people again. However, I found that protecting my happiness with a precious tool called boundaries turned these same people into complete strangers!
Being a people-pleaser since my time of conception and getting back to the new normal made me realise I had an opportunity to choose myself for a change, by firmly putting my foot down when things didn't sit right with me.
Believe me when I say this: friendship break-ups are the absolute worst. However, it's made me understand that people who actually have your best interests at heart won't guilt-trip you, or force you to justify yourself, just because they don't like it. I've never felt so free!
It's taken a long year of endless disappointments, extreme burnouts, and completely getting kicked out of my comfort zone, to learn all of this. And the only question I now have is, "Why has this thing called life still not found a way to teach us without actually having us go through the pain?" I think I can speak for all of us when I say we'd very much like that, please!
From a confident person just having fun with my boundaries.
© Gail Egbeson, 2021
I'm glad you set out to find your confidence Gail and I'm even more glad you took the courage to share your story with us.
*****
Our final Connector of 2021 is a poem from Claire Buss which almost all of us will relate to.
Hi, Claire. Let's connect:
It's Not Covid
2021 came in, heralding a new beginning
A tentative step into the beyond
The year post lockdown, a shining beacon of missed chances realised
Of missed family reunited and lost opportunities regained
Of everything being not Covid
The first time I saw and hugged my mum, I cried
And that gathering of family and friends
In the park, for my 40th
The best day ever, full of laughter and love
All the fresh air made sure it was not Covid
I won the fight for my autistic son
After months of delays and complications
Now he gets the help in school he needs
Now I can move on to the next fight, and the next
A shaky breath taken in the in-between of not Covid
Two new books were released. I am a writer, you know?
Important stuff as everyone else was so productive
Everyone was doing and learning and creating in lockdown
I was just surviving, hanging on by a literal thread
Making sure none of us were taken by Covid
I'm still owed money, six months now
I ring and they say it's a backlog
Try again in another month's time
Another month's worth of money owed
Another month of scraping by but at least it's not Covid
And scraping is what my knackered knee is doing
Three years waiting so far to be told
A knee replacement is needed but
Too young and besides, there's a three-year wait
But console yourself, at least it's not Covid
Still, we had good weather, didn't we?
And the crowds came out and we only flinched
For the first few weeks of so many people in one place
And the kids were fine
They didn't get sick, just that one time, not Covid
And I gained all the weight I lost
And my back went into spasm for a few weeks
And I missed a few things
While the kids stayed in, glued to their screens again
Lock downed once more by me, not Covid
It's hard
Hard for momentum to swing you back round
Hard to make time for family and friends
Hard to be bothered to get up and smile
Hard to breathe, but it's not Covid
That's the takeaway this year I feel
Through bright spots and low times
Through emptiness and maniacal laughter
Of hugs and isolation, silence and cacophony
At least we get to say, it's not Covid
(c) Claire Buss, 2021
That's all, my writer folks. I'll see you again in 2022. Until then, enjoy and be merry!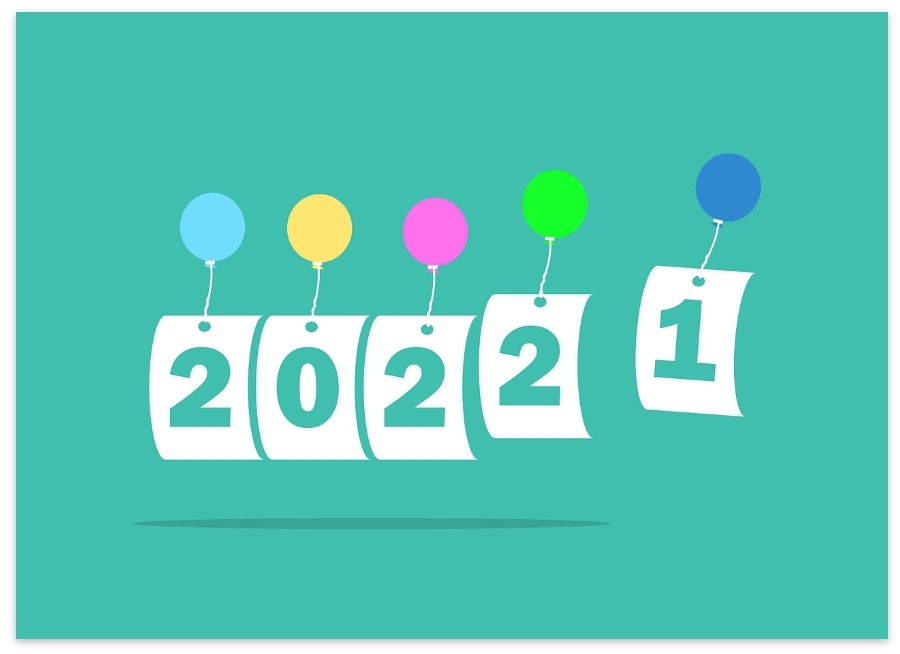 *****
Don't forget to read Issue 10 of Write On! magazine, available online.
The year has been terrible for me, my crappy moments were never-ending. Yet, the irony is that I'm a total optimist, and I'm certain 2022 will be better.