Thursday Connectors: The Cook, The Coffee And Colombia
by Farzana Hakim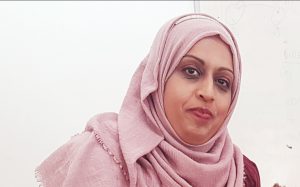 Hi all, it's your host Farzana again with this week's 'home' portion of Thursday Connectors. And what a week we've had! At least the sun's been shining. The kids have been out in the garden playing with the bats and the balls, whilst picking on, pulling at, and kicking each other left right and centre. And the husband, bless him, has developed a new obsession for a peculiar creamy coffee called Dalgona, which he reckons is best served chilled with tonnes of ice cubes in it. I know right… whoever heard of a freezing cup of coffee? And me, well, I've been over-indulging in my guilty pleasure, and piling on the pounds (adding another extra two levels of flab to the tum) with all things chocolate…
I'm telling you, in my house lately, all you hear is: "What can I eat?"or: "What's for dinner?" And I'm not liking it one bit. You've guessed, and rightly so, because I AM THE COOK. The lack of routine, the lack of normal work for the kids, such as having to do their coursework, exam revision, lectures, homework, etc. has begun to do my head in. Food is always on their mind. And what to feed them is on mine.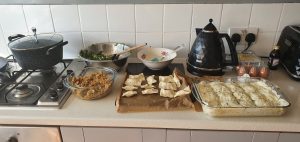 Now, anyone who knows me, knows that each day I aim to spend the least amount of time in the kitchen. Not that I can't cook. I've been cooking all types of stuff from scratch for years. Credit due to Mum, she taught me well. But the thing is, with the lockdown, even though our pantry and fridge often has limited supplies, I've found myself concocting various new dishes I'd never tried before. I've even become hooked on a You Tube channel presented by a feisty Pakistani woman with red bangs and a knack of the wok and a wooden spoon. Which is odd, when you consider I'd rather steer clear of the cooker, not wanting to think about the actual cooking. But, in practice, I'm spending hours in my kitchen every day, ignoring the severely anaemic cells inside me which are constantly reminding me to take a break and have a Kit Kat, or two.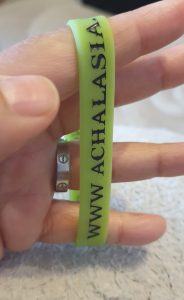 Seriously, it's a weird phenomenon. I simply lack the energy to stand on my two feet and cook for hours. I'm an Achalasia warrior. I'm awaiting my second surgery to help me deal with this awful auto-immune disorder. Food and me have been in a constant battle for three years now. But how can I explain the need to do so much extra cooking these days? And I can't blame the kids or the husband, either. To be fair, a plate of beans on toast would satisfy them. Oh God, do you think I'm going crazy? Why else am I doing it? It's probably best to wait this out until 'The Study Of The Behaviour Of The General Public During A Lockdown' by Doctor so-and-so has been published.
As for the coffee…
Coffee and me had a beautiful thing once. Oh, how I remember and celebrate the mornings where Coffee would kiss me like a passionate poetry-loving lover, waking up my senses and setting me off on my day with a smile. We couldn't stay apart for long. Honestly, we were inseparable. After lunch we'd meet again, and then again for tea, where 'he'd' have a pack of digestives in one hand and a snack from Mr Walker's potato-frying factory in the other. And as night fell and the stars came out to dance around the moon's beams and the whole world got ready for bed, he'd come once more, tucking me in and wishing me the sweetest of dreams…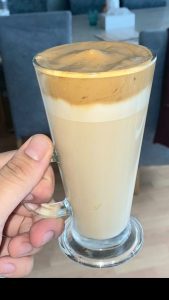 It gets too painful from here onwards. Let's just say, like any good love story, this one also ended in a tragedy. Getting diagnosed with Achalasia meant certain drinks and foods could wreak havoc with my health, and one of the worst culprits was coffee. I had no choice. I had to let him go; albeit with a broken heart. You'll be pleased to know, though, I did eventually move on. I owe a lot to Green Tea. At first he was my rebound, but now he is my one, true love.
Anyway, back to the reason for my little trip down memory lane. Colombia, undoubtedly the place where the world's best coffee is made, is where this week's Thursdays Connectors is taking us.  I'm glad that Dan Cross, also a member of our team at Write On!, hasn't dwelt too much on the coffee culture of Colombia in this next piece. And yet, even the thought of freshly ground coffee beans… No, enough, I need to get a grip.
So, Dan, let's connect…
Covid & Colombia
by Dan Cross, Write On! Associate Editor,  Showcase page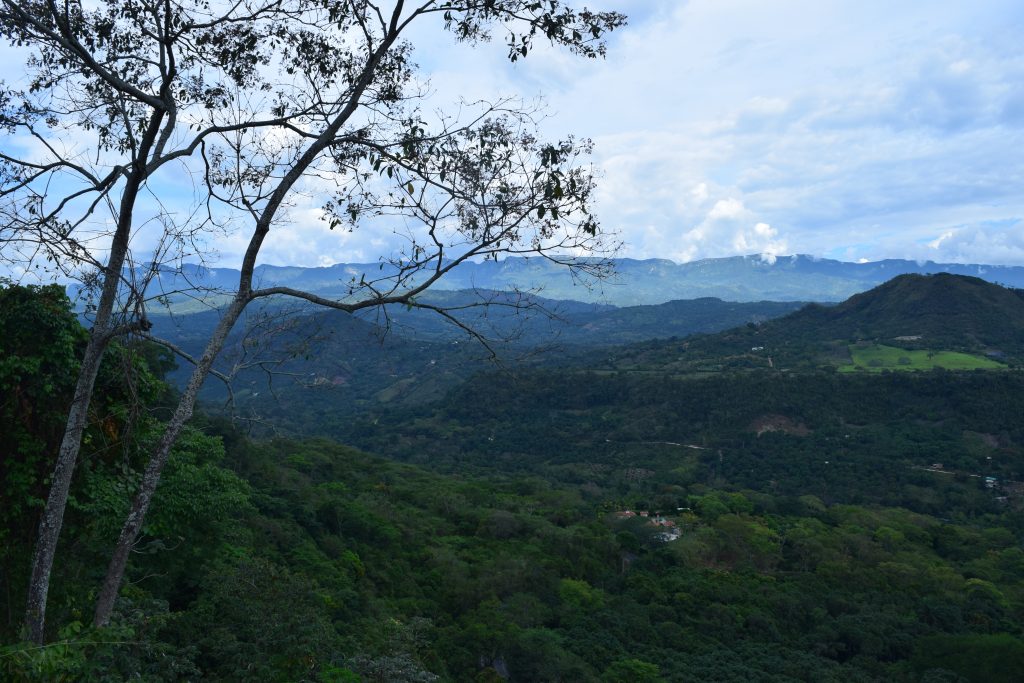 This week's 'Away' portion of Thursday Connectors comes from the land of the best coffee in the world, home of the holding Tour de France winner and Wimbledon men's doubles champions, and the most biodiverse country on the planet per square mile: Colombia.
Familiar & Unfamiliar
When I met my wife, she was studying her Master's by day and performing with her Colombian folkloric dance group by night. Through watching her performances, I discovered London's Elephant & Castle bears the title of Little Colombia in everything but name. Neon lights hang over crowded salsa bars, absurdly beautiful people greet friends and strangers with equal enthusiasm and the loud sizzle of mouth-watering cooking is always mere feet away. This would be my first taste of the unfamiliar; a fascinating culture of senses less than an hour from my flat, interconnected with the familiar and all of it hidden in the heart of the city I have called home for months. The more I discovered, the more I fell in love.
So, when my wife finished her degree and returned home, it was an easy decision for me to follow. I took a sabbatical from my work in 2015 to discover the real Colombia, without the neon lights or the sparkling outfits, and it only infatuated me more. The people are friendly and open their hearts to you by filling your stomach. I toured the colourful Caribbean towns and beaches, sunbathed where the desert meets the sea near the Venezuelan border, and marvelled at Medellin, the world's most innovative city.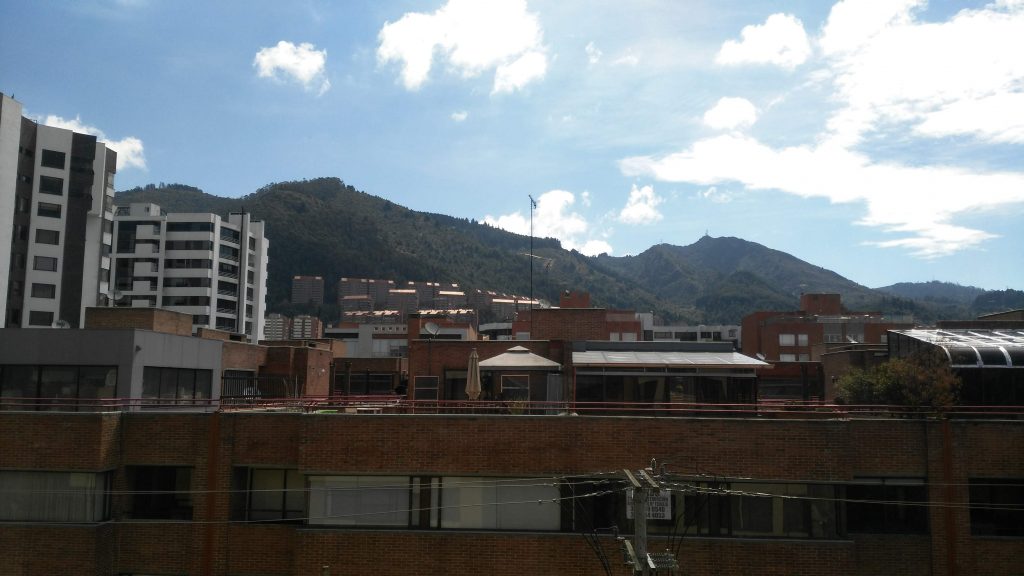 But for all the nation's charm, the city I have called home since 2017 is Bogotá, the capital, which is as cosmopolitan as they come, and wouldn't look out of place in any European nation. It houses all the delights of Colombia: its food, entertainment and people, even the glorious Andes that elevate the city 2,600m above sea level. But it is also a city of skyscrapers, parks, business people and migrant workers, terrible traffic and more annual rainfall than the UK.
In other words, Bogotá is familiar and unfamiliar at once. It is interesting and boring, exciting and mainstream, developing rapidly and not rapidly enough. It is home and it is not home, and it is where I was when the virus outbreak hit.
The Viral Arrival
One reason my life has not been significantly impacted by the outbreak of Covid-19 is because I am a full-time remote worker. So, when the virus suddenly became real in my home town and stopped being that awful thing that was happening everywhere else, it wasn't too difficult for me to stay indoors.
That's not to say there haven't been adjustments. My wife is a people person and social distancing has been more difficult for her. Similarly, as much as I love my 11-month-old son, it's hard to conduct a meeting at work with a baby pulling at your leg.
Fortunately, my in-laws are very close and have a nice big flat with plenty of space, so, when the quarantine order came in on 19th March, we packed a few bags and headed over to bunker down with them. Now there are four adults to watch the baby, shop for food, cook and clean, etc, instead of just two. And while Colombia doesn't allow more than one person out of the household at a time, unlike in the UK, and only to shop for supplies, we are fortunate that we have a dog, so we can go outside regularly for literally the freshest mountain air I have ever enjoyed in this normally busy city.
Colombia's Response
Speaking of only one person being allowed out at a time, Colombia's response has been stricter in its lockdown measures than the UK, but undoubtedly more decisive. This has resulted in the country receiving a clear message about the need to comply with social distancing. As a result, people have, for the most part, followed the new rules.
President Duque declared the schools closed just 9 days after the first case of Covid-19 was confirmed. The borders were shut the following day and the first curfews issued. On the 19th (+13 days), Bogotá's mayor announced a 4-day quarantine, which seamlessly blended into the nationwide lockdown that started on the 24th March. The rules of the quarantine were simple: stay at home, only leave to shop for food, go to the bank (not everyone has access to online banking here) or to walk the dog, and only one person may leave the household at a time. Disobedience can be punished with up to COP $240,000,000 (£6,000) and 4-8 years in prison.
Consequently, while it is common to see other people walking the streets outside, everyone travels alone. Also, most supermarkets have imposed rules about wearing a mask and gloves. Interestingly, while many of these stores have put down markers to encourage social distancing in queues, these are largely ignored and people stand close to each other without anxiety.
Like the UK, the exception to the rule are the key workers. Medical staff, garbage trucks and men pulling carts to collect recycling and food delivery cyclists, pass by the flat frequently. Police officers can be spied in their high-viz yellow jackets at every third or fourth street corner. This does not include the news anchors who are regularly updating us from their fancy apartments overlooking the city skyline, or the politicians in their echoing home offices.
Recently, further restrictions have been introduced. The quarantine was due to end at midnight on the 13th April, but everyone has been waiting for it to be extended. On April 6th, that order was issued and the lockdown is now set to continue until April 27th (at least). As of Monday 13th April, men and women must now leave the house on a rota. In Bogotá, this is simple: men can leave on odd-numbered days; women on even days.
The idea of not being able to leave with people in your household may seem unusual to my fellow Brits. I believe it makes sense when considering the huge job that the police have in managing this lockdown. There are millions of people in Bogotá alone, and groups of people being able to leave together makes it difficult for the police to determine who is cohabiting and who is not (for instance, a boyfriend and girlfriend could meet up, and then tell police officers they live together). The daily male-female rota is another way to make things easier for the police. At a glance, they can see if you should be at home.
That's not to say everything is different here. Now that the citizens of the UK are largely complying with the lockdown, life is comparable. For instance, like the UK, Colombia has also adopted the 8pm applause on Thursday nights for health workers (which originally came from China via Italy); although arguably less enthusiastically. We're fast approaching one month in lockdown and noticeably fewer people clap today than a few weeks ago.
A Tale Of Two Cities
There is almost certainly less testing for the virus in Colombia than in the UK, and, while I am fortunate to have a job and some savings, many people here live day-by-day, earning what they will eat later that night. Thus, they do not have the luxury of working from home and a stay-at-home order is an affront to their survival. The government is giving payment subsidies to the lowest earners, but many of these people do not have bank accounts, so they must queue for hours outside local government offices, surrounded by hundreds of other people. And that's not to mention the groups of people in the rural areas of the country ignoring the lockdown, or who are otherwise uninformed. The virus is spreading here more than the statistics reveal, and it is likely many are dying in their homes.
Again, to contrast, despite what the international community has deemed an initially slow response, the UK government has since stepped up its efforts and responded with one of the best support packages for its citizens in the world. Most employed and self-employed workers who cannot currently work need not live in fear about where their next meal is coming from, because their salary is being subsidised. Temporary hospitals and shelters for the homeless are being erected at record-breaking speeds. It's thrilling to see and an immense source of pride for me after a disappointing start.

Ultimately, the closest test we have as to how the two countries compare in their response, is to look at the capital cities. Bogotá occupies a plateau within the Andes Mountains and is comparable in size to Greater London. London has a population of 8.9 million; Bogotá has 10.7 million; London has over 18,000 cases at the time of writing; Bogotá has 1,205. At a time when the world was asking governments to react quickly, Colombia's government and its people took the problem seriously.
Metamorphosis
Whatever the case, I console myself that, with every update about the number of deaths, comes the news of even more people recovering. And every time I hear about countries not enacting strict lockdowns (or any at all), I also read about technological breakthroughs that are making tests cheaper and more accessible to poorer nations, as well as advances in the ongoing search for a vaccine.
For now, I can only wait like the rest of you, watching for updates as I look down over the peaceful, near-empty streets outside our cosy apartment. What is happening is world-shattering and we and our children will feel the economic impact and loss of life for years to come. But as I gaze out over the red-brick apartment buildings to the looming green beyond, I can at least take some solace in that the city air is cleaner and quieter than it has been for decades. Perhaps some as-yet-unknown good can come from all this. Perhaps it's waiting for us on the horizon, on the other side of those familiar Andes mountains outside my window.
*****
How interesting was that? Thanks, Dan, for the honesty reflected throughout your article. I hope and pray the world will be rid of this deadly virus as soon as possible. And people can move forwards, leaving behind the sadness and devastation it has brought to so many around the world.
And finally…
Next week, we have another treat from 'away'. I'll be connecting to folks from the Middle East. This time last year, I was holidaying in Qatar, visiting friends with my parents. Here, I had one of the best experiences of my life, spending days visiting the busy malls and eating at the food halls, and relaxing at the most beautiful beaches. We were always out, doing thrill-seeking activities  I'd never done before: dune bashing, camel riding, speed boating. I've asked my friend there to tell us how she's coping with the lockdown. We'll also be connecting with a friend from Dubai, who will be sharing lots of pictures and stories of how his lifestyle and routine has slowed down. I look forward to both.
Don't forget to show your appreciation and clap for the NHS and key workers later tonight. In the meantime, stay indoors, stay safe, stay healthy. See you again next Thursday.
Read Issue 4 of Write On! magazine by clicking here.
Bogotá is familiar and unfamiliar at once. It is interesting and boring, exciting and mainstream, developing rapidly and not rapidly enough. It is home and it is not home, and it is where I was when the virus outbreak hit.