Thursday Connectors: Ever-Evolving Literary Passions
By Farzana Hakim

Hi, all. It's me, your Thursday Connectors host Farzana, here to welcome you after a long summer break. Phew! Am I glad to be back to my normal routine, thanks to offspring returning to school and work. I've had a really busy holiday period, with zero time to read or write or do anything for myself. It was just one thing after another. I'm so relieved to be connecting with you all again, to share a great new page around a super theme: our ever-evolving passions!
This month my submissions are all about how our reading passions and habits keep changing, to reflect both time and circumstances. For example, when I was little, I remember being a total Roald Dahl nerd. I'd probably read all his books by the time I was ten. I then changed my passion for chocolate factories and trolls to more adventurous stories and became a huge C.S Lewis fan. I was totally obsessed and, by the time I started secondary school, I'd already devoured the entire Chronicles Of Narnia series.
Before this, as a child, I would bring home as many books as I could carry on a Saturday afternoon from the library near my home in East Ham. My grandad and I would spend almost each weekend there. In fact, this is where my love and passion for books developed.
As a teenager, I became a Judy Blume fan, reading and reviewing her books with friends, who, like me, were also avid readers. After this, once the pressures of English Literature and the focus on Dickens and the classics were forced on me at school, I began to move away from reading for pleasure. It kind of became a chore and I hated all things Shakespeare and Austen then. Seriously, I did! This stayed with me until I was married and became a mum. However, I did study history at University, enjoying it because it was something I didn't feel pressured to learn and understand.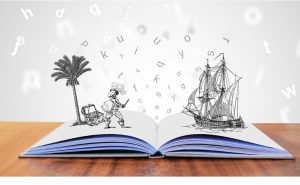 For me, reading was, and is, all about enjoyment. Though reading during my secondary school years was not enjoyable. However, I re-read the classics in my 30s and totally loved them then. So much so, I re-read them again in my 40s, the stories becoming firm favourites.
It's obvious from my own story, that reading, like writing, comes from the heart. The books I read today are not the huge commercial fiction successes everybody everywhere is reading. No, I read books that relate to me and I know I will enjoy.
My favourite book is The Forty Rules Of Love by Elif Shafak. I recently read Mornings In Jenin and I don't think there's any book I've enjoyed reading more. Yet, this is where I am today. But, when I read Charlie And The Chocolate Factory, I know I would have said the same thing then, too!
Let's hear what our Connectors have to say about their experiences. First up is Claire Buckle's piece. She talks about her reading passions through different milestones of her life. Then our Editor, Madeleine, tells us about her favourite books. We also connect with Laura, who's sent us a fantastic illustration of how deeply we can fall into the world of our favourite books we forget everything else around us. Finally, we connect with Zara, who tells us about her journey as a passionate reader.
Enjoy!
Hi, Claire. Let's connect:
My Reading Habits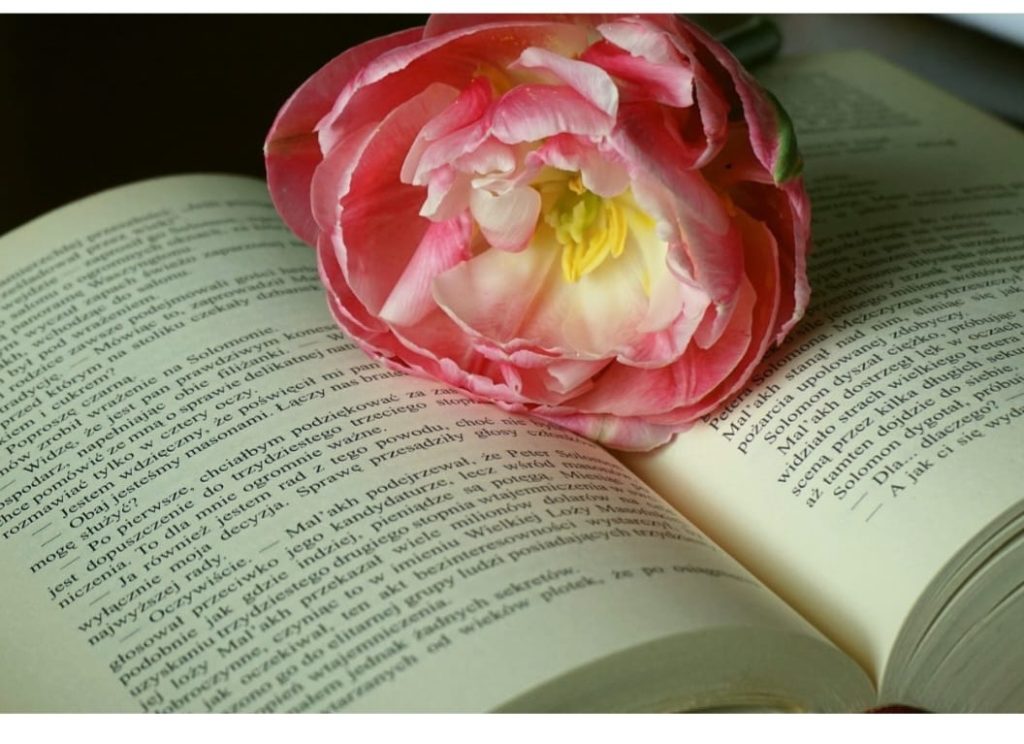 Writing about how my reading habits have changed over the years would, I thought, be straightforward. Surely, I'd progressed in a linear fashion from children's to adults' books, with my interest in poetry only recently sparked. How wrong I was!
In 1966, I was eight years old and in love with the Malory Towers series by Enid Blyton, set in a girls' boarding school.
However, casting my mind back, I realised I sometimes deviated from what were considered children's books. I spent many weekends at my grannie's, where she had a small collection of books. A Tree Grows In Brooklyn by Betty Smith was her favourite. I must've been a pre-teen when I read the coming-of-age novel, with its depiction of poverty and human strength. The story was the antithesis of the boarding school adventures.
My gran regularly bought Woman's Weekly and I especially enjoyed the short stories about family dramas and romances. Maybe it's no surprise many of my short stories have been published in that magazine, since the reading material was a big part of my childhood!
Books have always played a major part in my life. I still have a beautiful Illustrated Treasury Of Children's Literature. Looking through it for the first time in many years, I'm amazed there are over 500 pages, with excerpts from novels such as David Copperfield, Black Beauty and Gulliver's Travels, as well as nursery rhymes and poetry from Longfellow, Dr Seuss and Robert Browning, among others. Then I remembered a book, Littlest Ones, tucked away in my 'memory box'. Edited and beautifully illustrated by Pelagie Doane, it's a book of poems about the natural world and is inscribed with my name by my grandfather in his beautiful copperplate. It's now where it should be, on my bookshelf. I've been surprised at the large part poetry played when I was growing up. These days, I like the accessibility of Brian Bilston's often witty, and always insightful, poems.
When I reached my teens, my mum passed on her Jean Plaidy historical novels and on my frequent visits to the library, I often borrowed Jilly Cooper novels, although neither author appeals to me now.
Being a member of a book group for over ten years broadened my reading horizons. I kept my critiques on everything we read – often books I'd never have otherwise chosen. Before that time, in a bookshop I would've have bought the latest Jo Jo Moyes and only given a cursory glance at, for example, A Thousand Splendid Suns by Khaled Hosseini, or Half Of A Yellow Sun by Chimamanda Ngozi Adichie. Yet contrary to my expectations, when I read both for the club, I became thoroughly absorbed in those stories. I have my favourite authors, of course: Elizabeth Strout, Sarah Winman and Maggie O Farrell, and often enjoy the writing itself as much as the plot. In fact, I have a notebook where I copy out beautiful passages from books I've loved, reminding me how impactful words on the page can be.
© Claire Buckle, 2023.
Connect with Claire: X (formerly Twitter) @clairebuckle
*****
Hi, Madeleine. Let's connect:
Our issue theme Literary Passions And Guilty Pleasures has made me reflect on my own five decades of reading. How did my passions evolve from St Clare's into the Dragonlance series and latterly into nature writing and spiritual non-fiction? I'm certain that every one of these books has contributed to who I am today.
As well as helping me navigate life's vagaries, the stories I've enjoyed in print, digital and audio formats have also led me up some pretty interesting garden paths. Over the last few years, in particular, I feel my reading has shifted gears. For one thing, it seems as though, the older I get, the more hungry I am for knowledge. Also, Libby the library app has opened up an entirely new set of literary passions by helping me discover new books and authors. I'm enjoying every last morsel of this digital 'bookcrumb trail!'
Current books I'm reading and enjoying:
Braiding The Sweetgrass by Robin Wall Kimmerer and The Book Of Wilding: A Practical Guide To Rewilding, Big And Small by Isabella Tree.
A favourite from my early twenties:
Swansong by Robert McGammon.
© Madeleine F White, 2023
Connect with Madeleine, X (formerly Twitter) and instagram: @madeleinefwhite
*****
Hi, Laura. Let's connect: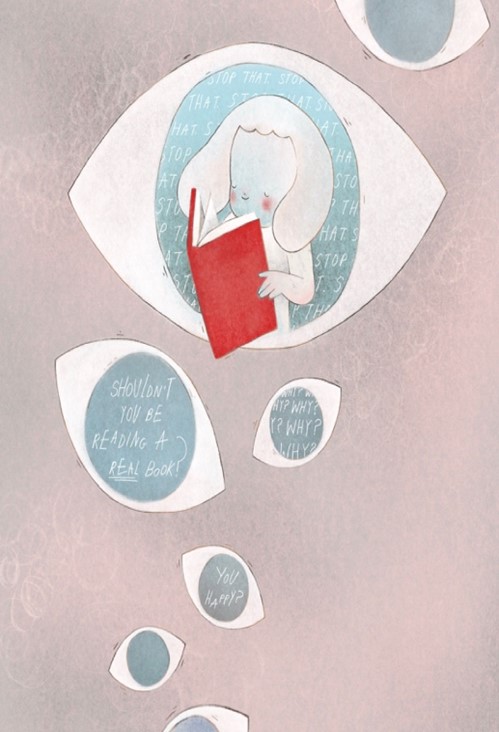 © Laura OH, 2023
Connect with Laura on Instagram: @bylauraoh
*****
Hi, Zara. Let's connect:
My Literary Passions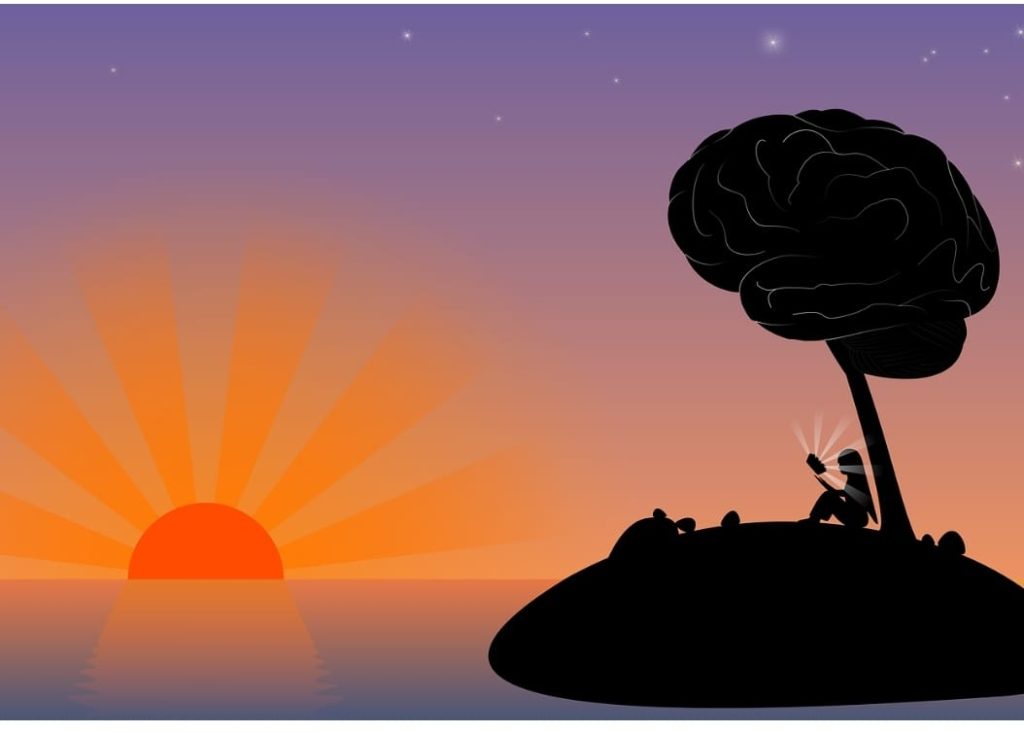 When I was younger, I used to read a lot of fantasy books. They were always so magical and dreamy. A world I wanted to be whisked away to and escape reality for a little while. I remember finding Ingo by Helen Dunmore in a charity shop and buying it with my pocket money, taking it home and instantly opening it up. It soon became one of my favourite books ever as a child; the fantastical fiction of mermaids filled my small brain and my imagination ran wild with it.
Now, as a 23-year-old, I struggle to pick up a fantasy book. I'm a romance reader through and through. I've always been a hopeless romantic, and letting myself indulge in these stories is something that makes me truly happy. But I think the reason I didn't do that when I was younger, is because I was a lesbian but didn't know it yet.
I do remember reading stories sometimes of boys and girls, men and women… and I just didn't care, I couldn't relate, but as I child I didn't know that. All I knew was that it was just boring. I think it's because I couldn't see myself in the characters I was reading about. I was struggling with who I was, so ultimately wanted to escape that.
Whereas now, I love my life! I'm confident in myself and who I am. I read romance stories to enhance that, not fantasy to escape it any more. This doesn't mean I just read lesbian romance, either; it just means I'm able to enjoy who I am now without worrying that I don't fit into the story. I grabbed You And Me On Vacation by Emily Henry to read on my holiday this year, and fell head over heels for Poppy, Alex and their story together. Romance has a way of wiggling into my heart and making me feel so warm.
Even though my tastes have changed over the years, I believe this to be one of the most beautiful parts about reading. I know that, for the rest of my life, no matter what age or what stage I'm at, there will be a genre and a book out there for me. I find the utmost comfort in that. It's a constant in a world full of so much change and uncertainty. Who knows, in another ten years, maybe I'll need to escape again, and fantasy will be right there waiting!
© Zara Relphman, 2023
Connect with Zara here hatchman4.wixsite.com/zararelphman or on Instagram and X (formerly Twitter): @zlrelphman
*****
Thank you, Claire, Madeleine, Laura and Zara for your contributions this month. I'm sure many of our readers will relate, pondering their own literary passions, and how they've changed over the years.
Next month, I'm after your thoughts on reality and fiction. How do they impact one other? As a writer, how do you disconnect reality from fiction? Let me know and I'll try my best to publish it on my page.
Take care, see you again soon.
*****
Issue 18 of Write On! is out now and you can read it online here. Find it in libraries and other outlets. You can find previous editions of our magazines here.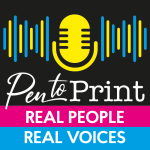 You can hear great new ideas, creative work and writing tips on Write On! Audio. Find us on all major podcast platforms, including Apple and Google Podcasts and Spotify. Type Pen to Print into your browser and look for our logo, or find us on Podcasters.Spotify.com.
*****
If you or someone you know has been affected by issues covered in our pages, please see the relevant link below for ​information, advice and support​: pentoprint.org/about/advice-support
I'm confident in myself and who I am. I read romance stories to enhance that, not fantasy to escape it any more.