Thursday Connectors: Senses Of Nature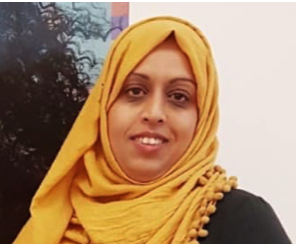 by Farzana Hakim
It feels great being back for this week's Connectors. I hope you had a great bank holiday weekend, staying put and remaining locked down in your own homes, despite the conflicting and confusing messages arising from the Cumgate, and the boo for BoJo trends on social media these last few days. What am I raving on about now? I hear you ask. I guess if you know, you know. I probably ought not to expand (I value my role as an editor here, ?). Besides, the state of Britain's politics in response to the pandemic is sadly not in my all-too-rapidly-ageing hands.
Well, stop washing them every five minutes, then! Point taken, but please do send in your recommendations for a good hand moisturiser nevertheless.
So, my bank holiday weekend was a somewhat bittersweet one. We had our Eid on Sunday and not being able to visit my parents' house was totally crap. Parties and meet-ups on Zoom, Skype and Facetime just don't do it for me. I especially missed my sister, who works as an ex-pat teacher in Qatar. She was already meant to be here for her annual respite but isn't. This is due to the strict quarantine measures put in place by the government there. I am now finding it hard to deal with the separation from certain family members and it isn't doing me any good! "Head outdoors," says the other half. "Let's go to the park," he suggested on Eid. Having spent an hour doing the hairdo and dressing up in my Priyanka Chopra-style sari, I thought, 'What a great idea! And, while I'm at it, why not get my dancing shoes on, too? We can do a Bollywood number together, prancing and grooving to our heart's delights in the great expanse of Central Park down the road.'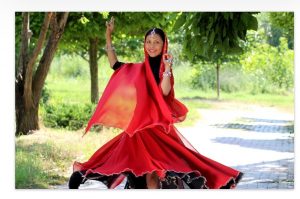 But seriously, the husband's suggestion would have been appreciated, had it been any other day than Eid and had my emotional state been a teeny-weeny bit on the normal side. Let us remind  ourselves that we in the UK are now allowed out to the parks, nature reserves, forests and even the beaches. As long as we adhere to the social distancing rules and use our common sense, we're all good to go to enjoy the fresh air, the time out and the sunshine. Yet, for me, having spent the last few months stuck indoors due to my underlying health issues, even a trip to the local park seemed a mission impossible. So, to the kitchen I went instead, to do what I've never done on Eid before: cook the festive dinner. I've been eating food cooked by my mum at my parents' house on Eid since I was a tiny baby. Eid wasn't all that great, this year ?.
Before the coronavirus, I took pleasure in the great outdoors. The healing properties of nature are unbound and, being a devout follower of my faith, I never took nature's gifts for granted. The senses of nature: smell, sight, touch, sound and taste, appear differently to each one of us.
As an example, I'd like to share my own  experiences, proving that staying at home hasn't turned me into a brick wall just yet. Twenty years ago, when my children were non-existent, and I still had lovely soft skin, a flat stomach, long, flowing, silky locks and no worries, I loved to run in green fields with my hands held out in the air. Mine was the epitome of joyful youth.  I was a real nature geek. I particularly liked looking at tree trunks and admiring their weird and wonderful structures. I once came across an established Baobab on a trip to Pakistan and was amazed by its strength and size. Even at that tender age, by staring at its surface, I couldn't help but wonder about all the local stories and histories it must have witnessed and absorbed from its place in the ground and branches in the sky over its lifespan. I spent ages feeling its rough creases. I even hugged it. As well as a sight to behold, it felt as though the tree was enormously wise. This is the power of nature.
Another sense I'll never forget is the beautiful fragrance which wafted around me as I stepped into my garden as a child. My grandma's jasmine plant was her baby. The delicate way she tended to its needs; this is a fond memory indeed. Oh, yes – and the cherry tree my brother planted in the same garden years later, when his son was born; this is another sense I have treasured. The  taste of those juicy delights the tree gave us will never be replaced by the store-bought ones. And neither will the red, cherry-stained paving which still remains where the cherries once dropped, despite all attempts to clean it.
As far as my writing goes, I am an ardent user of the  imagery of nature to set a scene. Years back, when I was studying creative writing, my tutor explained the importance of our senses to show emotions and adding depths to our words is the best way to produce great writing. This stuck with me. In Sweethearts Of Ilford Lane, my first published novel, I can't remember how many times I used the moon's light and its imagery to set a romantic scene. OK,  laugh as much as you like, but there's no shame in writing a romantic novel!
Moving on now. Although I haven't ventured out in lockdown and haven't really taken the time to enjoy the nature facilities available nearby, I have been enjoying the social media posts of my friends and followers who upload and share their love for nature on a daily basis. So, for our first connector this week, I'd like to introduce Ronnie the Crow, who belongs to Clare Cooper and her garden. Clare is one of our own editor friends at Write On! Extra, and she has given me permission to share  Ronnie's enjoyment of nature in the garden.  It seems he's taken today's feature about nature and the senses to heart!
Hi, Ronnie the Crow from Clare's garden. Let's connect: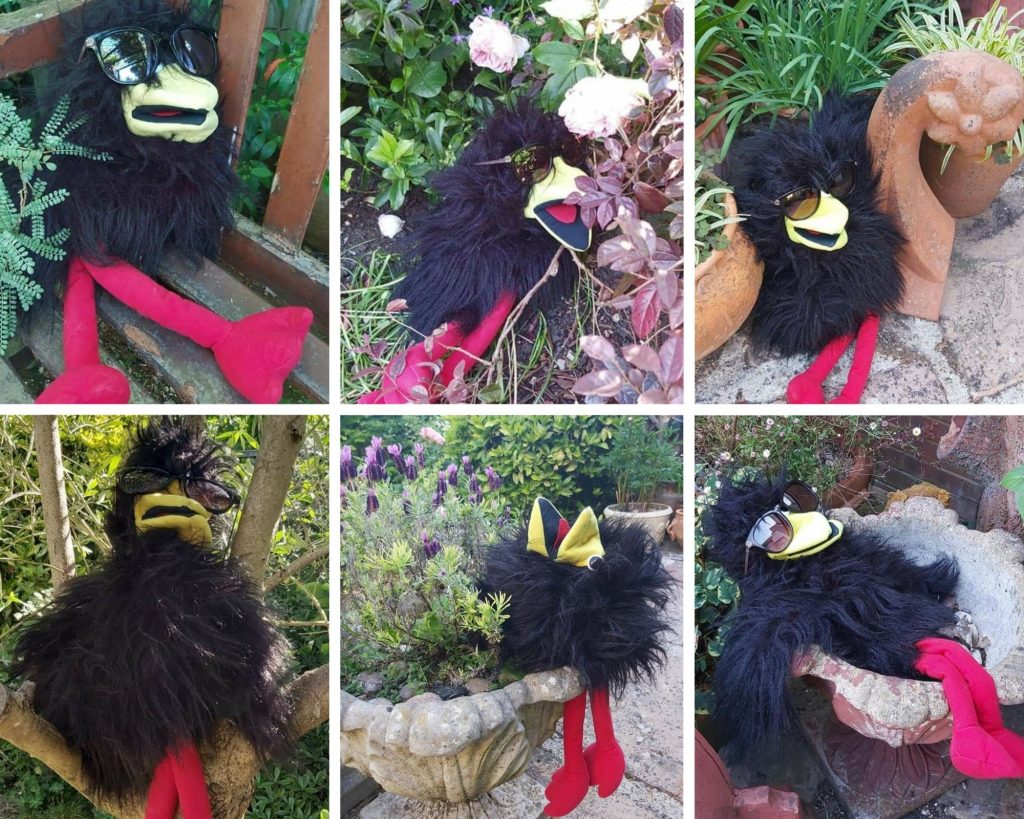 I hope these pictures made you laugh. Don't you agree, in the wake of recent events and the mood at home in the UK, we could all do with some humour? By looking at these pics, I can see many story prompts. Can you?
*****
And now for our next connector. We've been fortunate to be able to connect with Victoria from London's The Natural History Museum. She tells us about the City Nature Challenge. What could be better than our nature week to introduce this?
Hi, Victoria. Let's connect:
BioBlitzes In The Time Of Coronavirus
by Victoria J Burton
Interim Project Coordinator, Angela Marmont Centre for UK Biodiversity, Natural History Museum, London
The City Nature Challenge is a global BioBlitz event, where people attempt to find, identify and record living things within an area, in a set period of time. In previous years, City Nature Challenge partners have organised events in urban parks to connect people with nature and collect data on urban biodiversity. The coronavirus pandemic meant this was not possible for most cities this year, so instead, we embraced the collaborative aspect of sharing observations online and connecting in a digital community. City Nature Challenge allowed people to come together and collaborate around the world, participating in whatever ways they could, to document the biodiversity of our planet.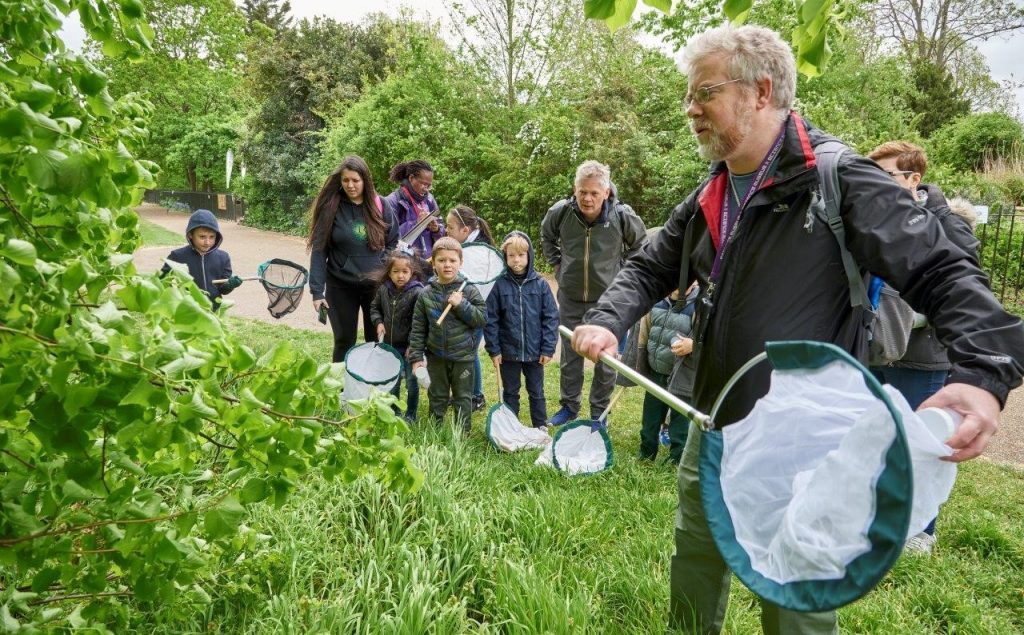 Connecting people to nature pre-COVID-19: A bug hunt in Hyde Park during City Nature Challenge 2019. London © Trustees of the Natural History Museum, London
This year, ten cities across the UK joined together to encourage everyone to get closer to nature by submitting wildlife observations to iNaturalist. Across the UK, 4,536 people took part, making 71,185 observations and finding 3,425 species. You can see all observations on the iNaturalist City Nature Challenge: UK project page. Afterwards, the UK community came together for an online DataBlitz event to help identify photographs taken during the challenge.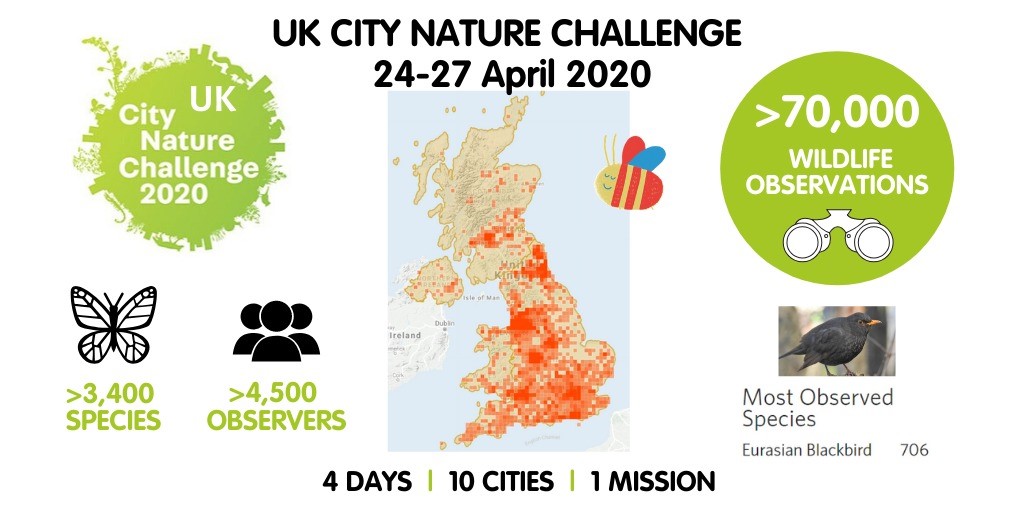 Results from the UK City Nature Challenge 2020
Despite the COVID-19 lockdown, many cities reported more people taking part this year. Perhaps this was because people had more time and were looking for ways to engage with nature, or maybe, unlike previous years, the weather was good! London just exceeded last year's records, but nearly twice as many people took part: a total of 542 of observers. Quieter cities have resulted in some unusual wildlife sightings, too, including a grey seal several kilometres up a river in the middle of a city park in Bristol.
With the usual nature events cancelled this year, more organisations will be connecting people with nature using virtual communities. Look out for more opportunities from the Natural History Museum, the Wildlife Trusts and others this summer, including:
Natural History Museum Family Festival: I Spy Nature
*****
Amazing work! Thank you, Victoria, for connecting us to the Challenge.
Although I had planned to head to Africa for this week's Connectors, I've had so much fun remaining at home. However, before we come to our key worker segment, here's an extract from a poem and photo sent in by Salma El Bouaichi, from Morocco, to whet your appetites: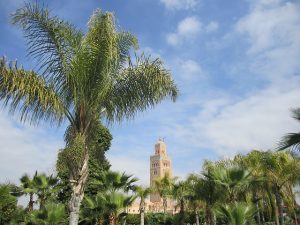 The people then stopped frowning
At the dark cloud coronavirus
They decided to see it a blessing
Not a curse
For they realised
Behind the rough time
There was a relief…
Excellent stuff. I look forward to sharing the full poem next Thursday. We'll also be connecting with writer friends from Kenya and Tanzania. I can't wait.
And finally…
Our key worker segment comes to us from Ghaff, who works in the food distribution sector. He owns and runs a supermarket.
"Since the pandemic arrived, I've had a mixture of good and terrifying days at work in my supermarket on Hackney's bustling Mare Street. My day begins at  six am, when I leave home to head to the Spitalfields Market. Here, I buy the fresh fruits and vegetables needed for my store. I need to wear my mask and gloves and I also carry hand sanitiser. The market is really big and busy, with stalls selling produce from all over the world.
My customers are mostly from the African and Caribbean communities. I have to cater for them by stocking the products they expect me to have in my shop: yam, okra, plantain and sweet potatoes are amongst the most popular. Some days, keeping my store stocked with these foods has been challenging. Sweet potatoes mostly come from Jamaica. Due to the virus, though, these have become expensive to stock, doubling in price. The price of plantain, coming from Colombia and South America, has also risen. Its demand is huge at my store and the market traders at Spitalfields blame the high costs on limited distribution and transportation delays.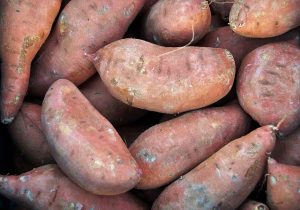 Yet the customers are blaming me and other shop keepers for taking advantage of the virus and hiking prices but this isn't the case. Some become aggressive and rude, while others are more understanding. I've been sworn at and threatened over the price of sweet potatoes and plantain! There were days when I simply didn't stock them to avoid these confrontations.
Social distancing is also proving hard to explain to some of my customers. Some don't like queuing outside, as I only allow four people in at a time. Others come to my store mumbling about the coronavirus being a conspiracy. I hear lots of gossip. Many are questioning why the Black and Asian minorities are worst affected by it. There is a lot of mistrust and an unhealthy atmosphere."
*****
Thank you, Ghaff, that was very insightful. I wish you and your business well.
That's all we have time for this week. Don't forget to log on next Thursday, when I will be taking you to Africa. Until then, take care and stay safe.
You can connect to Farzana on twitter: @farzanahakim
The healing properties of nature are unbound and, being a devout follower of my faith, I never took nature's gifts for granted. The senses of nature: smell, sight, touch, sound and taste, appear differently to each one of us.