Interviewing the interviewer: Travis Elborough
by Holly King
I call Travis on a chilly Friday afternoon, the day after he interviewed Tracey Thorn, Mick Houghton and Will Birch at the Penderyn Prize event in Walthamstow. As he picks up the phone and we introduce ourselves, I find he is everything I expect from a quintessential English author of the historical genre; eloquent, good-natured and filled with stories that spill out into every answer he gives. 
I begin by asking: how he would describe his writing to someone new to it?  
T: (laughing) I'm normally lumped into Social History, but I suppose it's Narrative or Non-Fiction or Wayward Social History. I've even been given the label of 'Pop Culture Historian'. Ultimately, I am trying to write about historical things and places in an interesting way, that brings to life the stories playfully. I am interested in our cultural reaction to historical events, and so with books of mine such as Wish You Were Here, a lot of reactions to films, songs and so-on give a picture of what I'm trying to write about. 
What about your latest title: The Atlas of Vanishing Places? 
T: It's a collection of pieces accompanied by maps. These places are ancient civilisations, for example Skipsea on the East Yorkshire coast, where climate-induced changes are affecting and threatening these places. Skipsea is the fastest retreating coast in Europe, with ribbons of towns lost since the middle ages. I write about them and Martin Brown illustrates them how they used to be to allow time travelling in a sort of way. 
The idea for this particular Atlas book came when I was writing the first one: The Atlas of Improbable Places, particularly the story of the Aral Sea in Uzbekistan. It was once the 4th largest lake in the world, and produced around 13% of the Soviet Union's fish catch, but under Stalinist plans and so forth it is now a barren wasteland with only about 10% left. So, this was a vivid story about how man-made interaction with the environment had changed the landscape in a dramatic way that had led to vanished or lost places. 
Also, what interests me is that in our current state we are blithely assuming that our structures are enormous and look like they will never fall, and that the way we are now will continue. However somewhere like Alexandria, the great citadel of their day, shows that this will not be the case; cities fall and are claimed by the dust – which makes it sound a bit doomy! 
The stories in this Atlas book are slightly longer. Improbable Places' were more playful, whereas in this book I feature some of the places people are aware of, but don't know the creation of, such as Venice. 
The thing to say about the Atlas books is that we read maps in the same way we read text. A map presupposes a journey, they are a distorted representation of reality, which is what we do when we write. I am attempting to convey in prose the life and death of these places, which is also what the maps do, such as Robert Louis Stevenson's Treasure Island – he drew a map of the island for his godchildren and the story was born. When we enter these contained, fictional worlds, it is quite like an atlas or maps in some respects. 
The maps are intricate and beautiful, something I can't believe I'm saying about maps. But Travis' stories and the details he focuses on in his Atlas books makes for a far more interesting geography lesson than I had at school. His first publications were just as interesting and niche. 
Your first book was A Pocket Essential Guide to Nietzsche, followed a few years later by The Bus We Loved; two vastly different types of books. What inspired you to write in the first place?  
T: (laughing) Not as different as you would think, The Bus We Loved has a quote from Ludwig Wittgenstein1. 
How Nietzsche came up; I went to university and studied Philosophy and then got a job in Waterstones. I transferred to the London branch to work in Islington, where I also worked events and began conducting reviews for their W magazine, before becoming an editor for their newly formed website. 
Travis takes a detour to tell me about a particularly nerve-wracking interview: I had a terrifying experience of interviewing Tom Baker (the Fourth Doctor Who) in a pub; he drank triple gins and a bottle of red wine with a rhubarb and custard for lunch!  
He continues with his journey into publication: Waterstones also used to do A Guide to series of books, so I wrote one about philosopher Arthur Schopenhauer for the editor at the time, Nick Rennison. Nick left to become a freelance editor for Pocket Essentials, and asked me to do one for them. I had written my thesis on Schopenhauer and Nietzsche, so it seemed natural to do one on Nietzsche. 
At the time I would get a bus down to the British Library to work, and when I got wind of the Routemasters going I began taking photos of them. One evening I went to a party where I struck up a conversation with Ian Jack (editor of Granta Books) which somehow turned to the Routemasters. Ian said they were going to do a book about them and would I like to come in for a chat? And I did and wrote a proposal and that was that. It was an interesting trajectory and tricky, I was struggling to read all these technical transport books, whereas I was interested in why people liked them. It became a passenger book that people could enjoy. 
The route Travis' first two publications took is interesting, and his inquisitive nature is clearly something that comes across in the projects he ends up getting involved in. His career since Nietzsche has spanned nearly two decades, and I'm curious to see how his initial inspirations have been cultivated or changed since then? 
T: In some respect a lot of my books are about questions, for example with The Bus We Loved I said 'I like this bus, but why are these people so passionate about them going?' 
When writing Wish You Were Here, I questioned 'why do we go to the seaside when in actuality, the reality is quite underwhelming; why are we putting ourselves through it?' 
Now the questions I'm asking are 'what are our towns vanishing for and what are they about?' I've also done three anthologies of diaries and I'm interested in what people think of events that have happened at the actual time, rather than judging the events retrospectively. 
We've spoken a lot about Travis' initial journey as a writer, and how his Atlas books span centuries and the world; which coincides with the current theme of Write On! of "Roots and Routes", and I ask how he identifies with this theme as a writer? 
T: It's interesting, you build up a certain network of associations and your books hopefully bed down like compost. I do some teaching and I think I still suffer from imposter syndrome because of how my career started, so I always feel I'm going to be found out – and students will always find you out; but there's a niceness of knowing you can help someone by knowing a little more than them. I don't think it gets any easier though. 
I laugh; it's both comforting and terrifying to hear this from a successful author. 
The thing about non-fiction is that because it's topic-led you need to go back to square one every time. For most of us, the strength of the idea and writing are what is sellable to the publisher and the public. I think because of the way non-fiction commissioning works (you have the idea, write a proposal to which the publishers say yay or nay) it can be weird why people go for certain book ideas, and sometimes things you think aren't great, people go wild for. So, you're only as good as the last one! Or the next one possibly. 
I worked as a tour manager for the Poetry Translation Centre, pairing English poets with poets from across the world. It was a two-tier process; an international process and a literal prose translation by the poet. I would interview them and do the occasional reading, a great way of getting out of the solipsism of my own writing and getting a different perspective. For example, Sohrab the Iranian poet told me because his country is mainly deserts with the odd oasis, his relationship is with the sky and God because attention is upwards to the sun. While he was living in Sweden, he had a completely different relationship to the landscape, which consisted of a lot of water and woods – so he did completely different work. 
Now I live in London and help out in the Stoke Newington Literary Festival, which I enjoy. I also host a monthly film club and recently interviewed experts for Radio 4 on The Rise and Fall of the Antique; it's nice to branch out and do different things than just 'the book'. 
I realise that although I've spent much of the interview asking Travis about his publications, it seems much of his work is rooted in creative projects, journalism and interviews. 
I would say my roots are as an enthusiast; I'm interested in people and the past and history, but not in an entirely academic sense as I am a writer. I choose a subject and research it to the best of my ability, and then chew through it to write my novel. That's the fun, losing yourself in a subject and trying to write it in as fun-a-way as possible. That's the great thing about the Atlas books, you're spending time with an array of places. 
And I agree; one of the reasons I enjoyed reading The Atlas of the Unexpected was because he presented historical facts within a story, which appealed to me naturally as a fiction reader. So, I wonder what one piece of advice would he give an aspiring writer?  
T: One is to read (laughs). I mean genuinely read; read wild. Terry Pratchett had a great line: "Read with the mind-set of a carpenter looking at trees". It's looking about how people do stuff on a page with rhythm and structure. 
I concur and badly recall Ray Bradbury's quote about needing to climb the walls of libraries if you want to be a writer. 
Another piece would be to write, and keep at it. Writing something is better than writing nothing, even if it's complete twaddle, you just have to keep tapping. And it's not easy, I'm not someone who can write reems in one go but it's better to just write and then you can edit. Keep the momentum up as regularly as possible. 
Speaking of keeping up the momentum, I ask, what future projects is he working on? 
T: I'm working on a new non-fiction project at the moment, more like my histories Wish You Were Here or A Walk in the Park in that it's a historical survey of a particular object through time. I'm having a lot of fun with it and I've spent more time than I thought in the middle ages, but we'll edit that down later. 
He (politely) declines to go into any further detail, and I realise how quickly the time has gone. I've gotten so much detail, with a journey littered with stories and interesting places; a testament to Travis' nature and style. Really, there's only one question left for me to ask. 
If you could choose one of the places you have written about in your Atlas' to go to, where would it be? 
T: Thinking about The Atlas of Vanishing Places, what I should say is Alexandria in its hay day, to visit the library.  
If I could have two, I would possibly also say Port Royal – the den of inequity – during the high and the low of its culture and depravity, you know, the post English revolutionary Caribbean.  
Descending from a line that pioneered pirate-themed eateries and shell-shaded electric lamps, Travis Elborough grew up in Worthing on the Sussex coast. It is quite hard to grow up in a place where almost everyone else has gone to die.
He is the author of The Bus We Loved: London's Affair With The Routemaster  (Granta Books, 2005);  The Long-Player Goodbye: The Album from Vinyl to IPod and Back Again (Sceptre 2008); and  Wish You Were Here – England on Sea  (Sceptre 2010);  A Walk in the Park  (Jonathan Cape, 2016); Atlas of Improbable Places (Aurum Press 2016) and Atlas of The Unexpected (White Lion Publishing, 2018). His latest publication: The Atlas of Vanishing Places (White Lion Press, 2019) won the the Stanfords Illustrated Travel Book of the Year and can be purchased in bookstores and online: https://www.quartoknows.com/books/9781781318959/Atlas-of-Vanishing-Places.html 
He reviews for  The Guardian, and has contributed to  New Statesman,  The Sunday Times,  Zembla  and  The Oldie.
https://traviselborough.co.uk/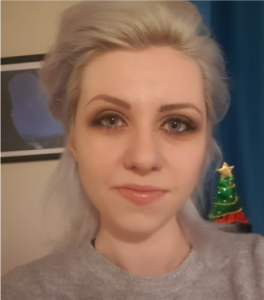 Holly is the Spotlight page editor and co-writer for WriteOn! magazine. She lives in Whyteleafe, where she sometimes spots deer in her back garden. They don't help her in writing her first novel, but they're a nice distraction. 
A map presupposes a journey, they are a distorted representation of reality, which is what we do when we write.