Write On! Features: Football Is Not Just A Game
 Introduced by Ian Ayris and featuring Michael Campbell's story.
Football is not just a game. Let's start with that.
Because some people think playing football is just about kicking a ball around a pitch trying to score a goal, that watching football is just about watching others do it. That to feel genuine anger or disappointment or euphoria or joy whilewatching a match, or even to feel personally betrayed, is just stupid. That to tag the experience of being present at a particular game as the greatest or most awful moment of a life – to mark a life by football matches – is plain ridiculous.
But as soon as the whistle blows for the start of a match, a story begins. A story with a beginning, a middle and an end. There will be heroes, there will be villains and there will be plot points and tension and conflict.
Football has it all.
To some of us, football is how we make sense of who we are. It gives us a sense of belonging to something larger than ourselves. It can pick us up when we are at our lowest and affords us – for those 90 minutes at least –  the opportunity to express emotions we might find difficult to express in our daily life.
I am a lifelong Dagenham and Redbridge supporter.
I have truly suffered.
Read journalists such as Henry Winter or Patrick Collins and you will see football writing is literature. Read the brilliant The Damned Utd by David Peace, or The Miracle Of Castel Di Sangro by Joe McGinnis, or Nick Hornby's Fever Pitch and you will feel it all.
My own trilogy of novels centres on a young West Ham supporter, John, growing up in the 1970s. Watching matches with his dad becomes the vehicle through which father and son can relate, the language of the terraces allowing them to say more to each other, and themselves, about love and courage and honour and loss, than either one could say without it. There is more to the books than football but that relationship between John and his dad through the language of football is its beating heart.
Many's the time myself and our very own Hugh Prior have put the world to rights over a pint or two, using the forensic dismantling of a particularly horrific Daggers or Hammers performance as our starting point.
To the initiated, there isn't an allegory for life much better than football.
And there is, of course, the brilliant Danny Fenn (The Boleyn Poet), whose examination of the human condition is carved from the very steps of the terraces.
Much football writing is biographical or autobiographical. Michael's piece falls into the latter, showing how football shaped his life. It's a story of how heartbreak led to eventual restitution, how his love for his beloved Hammers has never wavered, and how he met his heroes.
Many of us dreamt, as kids, of putting on the shirt of the football club we loved. Of getting on that pitch. Scoring the winning goal in the last minute. Of making a difference.
And as for that dream we all had, well, he came closer than the rest of us.
For some of us, such as Michael, football is the story of our lives.
And all good stories deserve to be written.
*****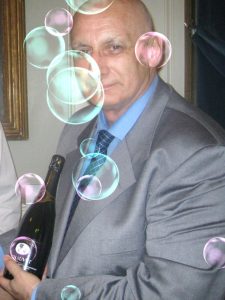 My name is Michael Campbell. I live in Colchester in Essex and was born in Stratford, London E 15
When I was 15 and living in Basildon, Essex Wally S.Pier, who was West Ham United's chief scout, contacted me, telling me I was being offered a trial with the club and was going to be paid expenses to train at the club's training ground in Chadwell Heath.
I was playing local football in Basildon at the time for both Fryerns Boys Club and Basildon Town  FC.
I was told I would be picked up from my home to be taken to the training ground and on the day was amazed that the first team manager, Ted Fenton arrived to take me there, where I was introduced to Ernie Gregory, the coach and ex-goalkeeper.
The training was exhausting at first, but I soon got used to it, including cross-country running.
The help and advice I got from both Ernie Gregory and Malcolm Musgrove enlightened me about most aspects of the game.
Eventually, as I wasn't retained or offered apprenticeship status, I went on trial at Southend United. Receiving the letter from Wally St Pier was heartbreaking for me as it told me my trial period was unsuccessful. It was my dream to play for a club I had supported from a young age.
I returned to West Ham in 1987 as a self-employed freelance commercial representative for the club and was given a sign-written club car to drive around. I was very  proud to be seen in this,  as it attracted so much attention , and I proudly wore a club blazer with an embroidered club badge, matching trousers and a club tie.
On match days, I was in charge of a large team of people selling lottery tickets around the stadium and I single handedly found over 800 retail outlets, social clubs and pubs to sell the lottery tickets from point-of-sale dispensers. I averaged sales of 20,000 tickets sold each month I was with the club.
I visited the club's commercial Portakabin on the main Boleyn ground forecourt most days of the week while watching all club home games.I also went to  all club player and staff Christmas parties and dinners, sitting at the same tables with my heroes and the team management.
I stayed in that capacity for five seasons. I went on to be a freelance commercial representative of Southend United and also a commercial manager of six non-league clubs which included Billericay Town, Hornchurch FC and Bury Town FC.
These days, I'm the admin of Facebook group West Ham United FC. It currently has 23,100 members.
In 2020, I was asked to appear in a national Coca-Cola advertisement representing West Ham United in a Premiership-themed advertisement. This was shown on both national TV and cinema screens on a daily basis for eight months. It also appeared on the Coca-Cola illuminated giant billboard in London's Piccadilly Circus for a year.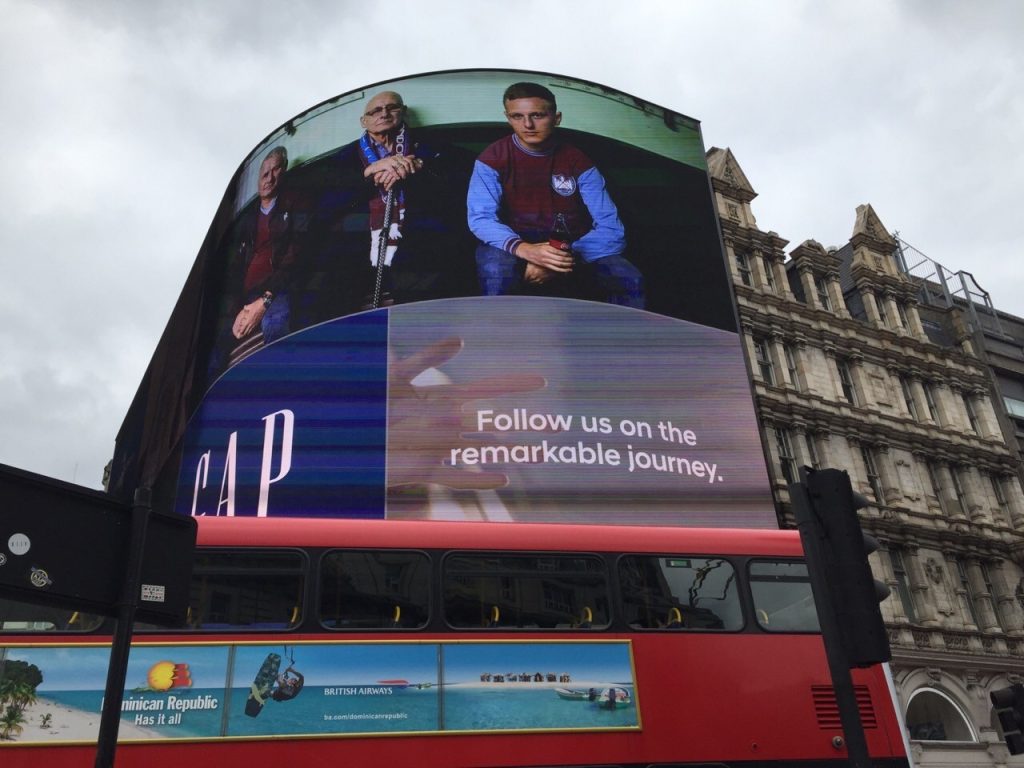 I look forward to supporting my club for many more years to come. You can watch the YouTube video here:
*****
Ian Ayris is the author of two novels and a novella, as well as 40 short stories published online and in print. His debut novel, Abide With Me, was published in 2012 by Caffeine Nights Publishing and his novella, One Day In The Life Of Jason Dean, was published later that year by Byker Books, and reissued in Feb 2016 by Near To The Knuckle. Connect with Ian on Twitter: @ianayris and on his website: ianayris.org
Connect with Michael Campbell on Twitter: @mickcampbell2
*****
Read the latest issue of Write On! (15) magazine online here.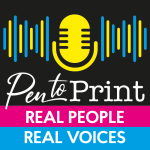 You can hear great new ideas, creative work and writing tips on Write On! Audio. Find us on all major podcast platforms, including Apple and Google Podcasts and Spotify. Type Pen to Print into your browser and look for our logo or find us on Anchor FM.
*****
If you or someone you know has been affected by issues covered in our pages, please see the relevant link below for ​information, advice and support​: https://pentoprint.org/about/advice-support/
As soon as the whistle blows for the start of a match, a story begins. A story with a beginning, a middle and an end. There will be heroes, there will be villains and there will be plot points and tension and conflict.