Write On! Features: Careful! Opera Might Change Your Life by Laure Meloy
By Laure Meloy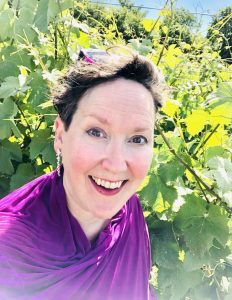 An opera changed my life. In 1994, I was a fledgling opera singer, fresh out of grad school and temping in New York City while I tried to fit in gigs in the evenings and weekends. One organisation that occasionally offered me performance opportunities was American Opera Projects, which supports living composers by showcasing new operas and works in progress. They asked me to be part of an evening of opera 'readings' – that is, concert style, barely rehearsed, public run-throughs of short scenes from new operas, many not even completed yet. The composers get a chance to hear their music performed and – perhaps more importantly, potential sponsors could hear the works as they developed. On this particular evening, I had a few lines to sing in a scene from Patience & Sarah, an opera based on the novel by Isabel Miller. After a quick rehearsal in the afternoon, a group of opera singers stood, photocopied scores on music stands, in front of a small audience in a dance studio in SoHo, and read through our scene.
Two fortunate things happened that night: Patience & Sarah got picked up by a sponsor, which led to the opera being completed and premiered, four years later, at the Lincoln Center Arts Festival. And I met my future husband and father of my eldest son.
OK, so far, so romance novel… but wait, there's more. My husband (he's no longer with us, but that's a different story) wasn't a New Yorker. He wasn't even American. He just happened to be visiting New York that weekend, and just happened to be friends with a woman from my temp job who I had begged to come to see my performance. If it hadn't been for Patience & Sarah, I wouldn't have moved to England, I wouldn't be living there now, and I wouldn't be mother to my eldest son (who I was pregnant with during the premiere performances of P&S four years later, but again, another story…).
Why am I telling you all this? Well, in 2014, I commissioned the composer of Patience & Sarah, Paula M. Kimper, to write some art songs based on the poetry of Elizabeth Bishop. I premiered these songs in 2016, adding another in 2019, as part of an opera/cabaret/monodrama about Bishop's life. The monodrama, which is now being released as a podcast, is called One Art, after her famous villanelle. A line in that poem, Places, and names, and where it was you meant to travel, reminds me of that life-changing moment in 1994; wherever it was I was 'meant to travel,' I'm here now.
The reason I chose Elizabeth Bishop's poetry to set into art songs was that villanelle, One Art. Like many fans of her work, it's my favourite. And, like others have noted, it feels as though I read deeper into it each time. The art of losing certainly isn't hard to master, and I can see many parallels in my own life to the cities, continents, etc. that Bishop catalogs in her verse. We all can, which is why it's so widely admired. But, along with the universality of loss, is the knowledge that we never know what events in our life will lead to; what is 'just around the corner.' In the end, it doesn't really matter where it was you meant to travel, just where you ended up, and where you're going next!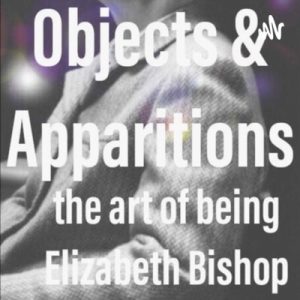 Objects & Apparitions: The Art Of Being Elizabeth Bishop, can be heard on most podcast platforms, and is mainly hosted on Anchor:
A version of this essay, and a collection of other essays about life in the performing arts, is published as From Aïda To Zaïde: Scribblings Of A Mad Soprano, available to purchase at:
Connect with Laure on Instagram: @lauremeloy and @lunatiquefemme
*****
Read the latest issue of Write On! (14) magazine online here.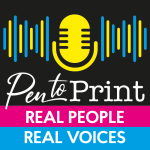 You can hear great new ideas, creative work and writing tips on Write On! Audio. Find us on all major podcast platforms, including Apple and Google Podcasts and Spotify. Type Pen to Print into your browser and look for our logo or find us on Anchor FM.
*****
If you or someone you know has been affected by issues covered in our pages, please see the relevant link below for ​information, advice and support​: https://pentoprint.org/about/advice-support/
In the end, it doesn't really matter where it was you meant to travel, just where you ended up, and where you're going next!