Write On! Interviews: Artist Michelle Sutton
Write On! interviews artist Michelle Sutton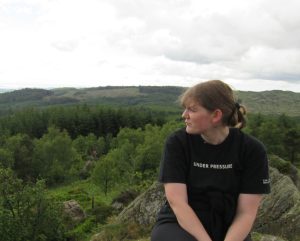 Michelle is a wildlife and rock artist based in Barking. She is a regular trader at LBBD's Summer Of Festivals events.
Largely self-taught, Michelle likes to work in pencil (including graphite, coloured & watercolour), pen and acrylic paint. She often experiments with mixing mediums; her current favourite being watercolour pencils and pen, surfaces and styles.
Her piece Asian Small-clawed Otters was a finalist in Explorers Against Extinction's 'Sketch For Survival' 2021 competition, and was exhibited at the gallery@oxo in London, before being auctioned off to raise money for conservation.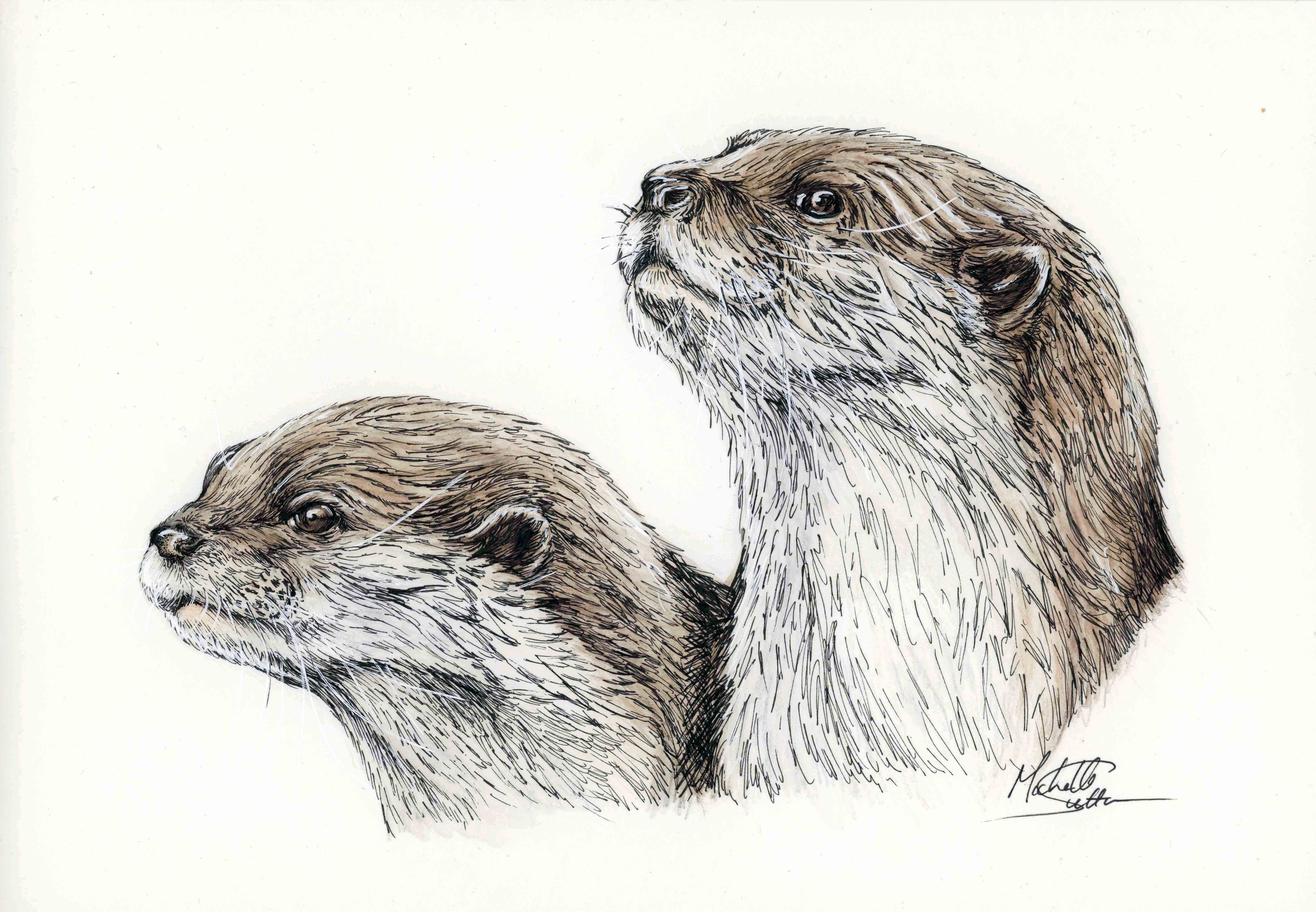 WO: What type of art do you specialise in?
MS: Subject-wise, wildlife, animals and nature are my go-to but I do sometimes branch out into fantasy art (though usually still animal-linked) and will produce the odd piece of fanart.
I tend to stick to realistic or sketch style and, while I like to experiment, I have favourite mediums: pencils, pen and acrylic. I'm also a rock artist and paint directly onto stone, either as a canvas or to produce 3D animals.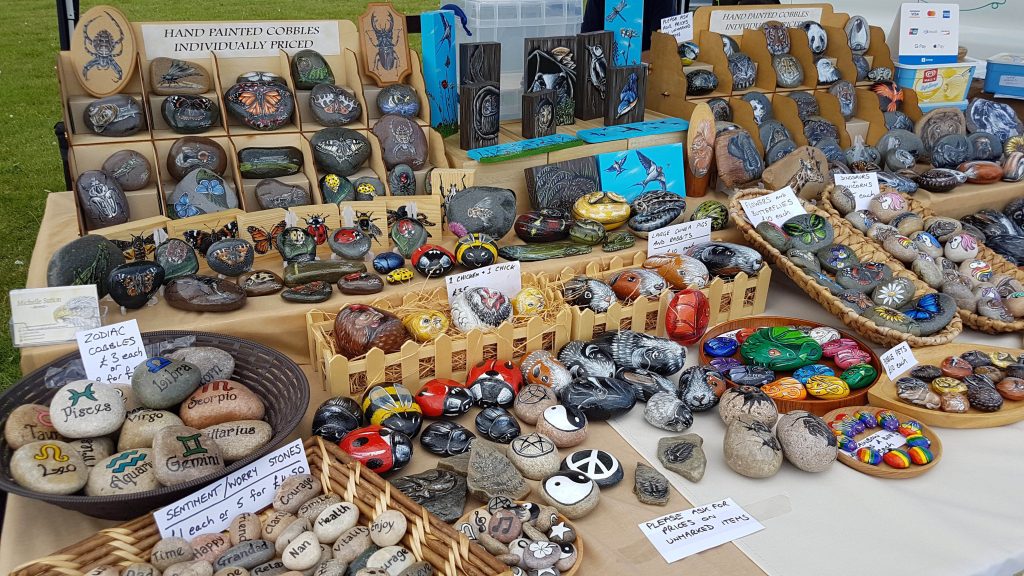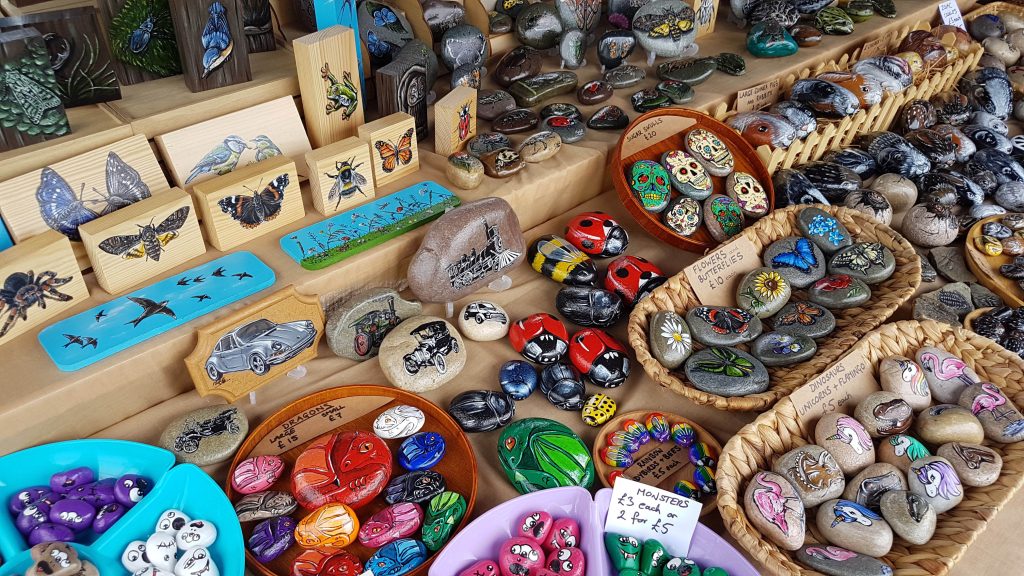 WO: Can you tell us a bit about what you are working on at the moment?
MS: I usually have a few things on the go but at the moment, I'm planning some Wildlife Artivism pieces and working on watercolour pencil and pen drawings of birds. I meant to do the latter during January as part of a daily art challenge, but didn't have the time to do anything except sketch them out. I recently finished and submitted my entries for this year's DSWF: Wildlife Artist Of The Year, and that's made me want to do more pen drawings on kraft paper.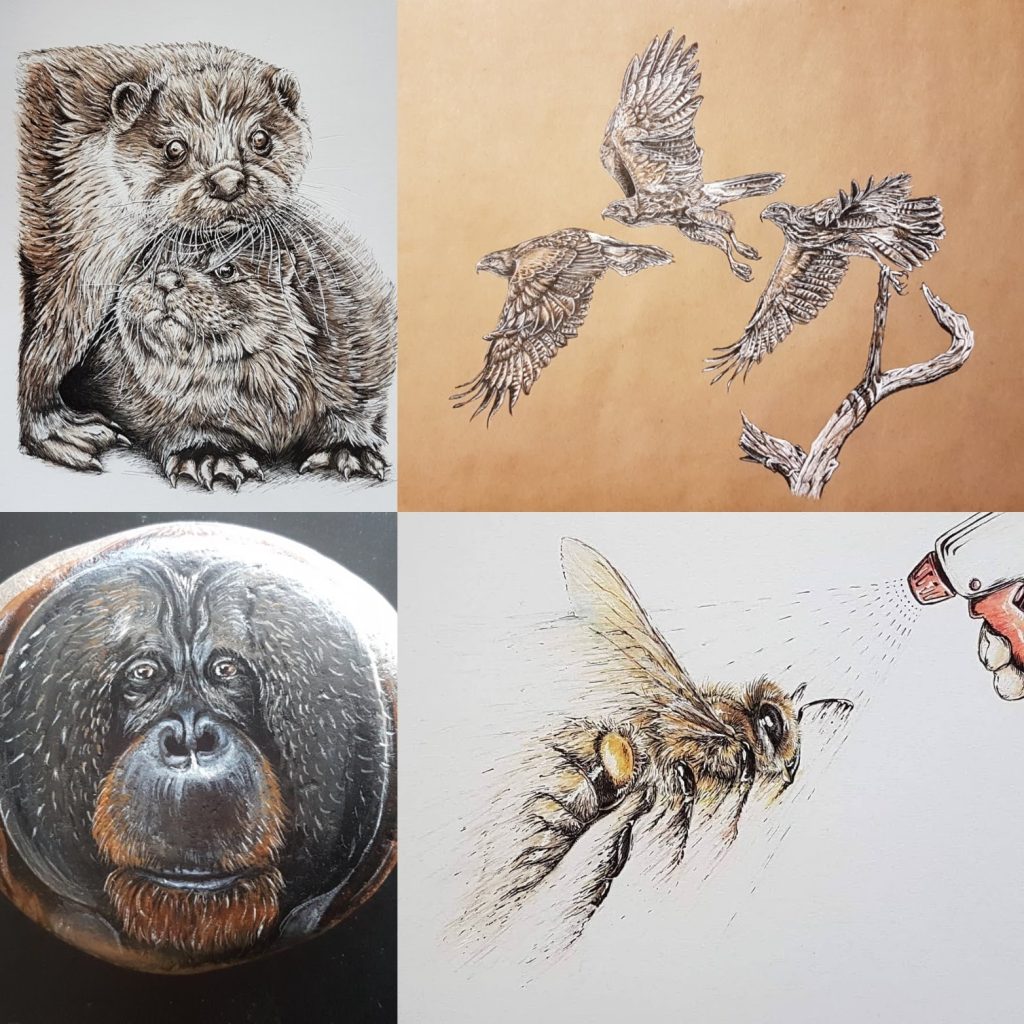 WO: What inspired you to become an artist and what inspires you now?
 MS: I've always loved to draw and from a young age, animals featured in every drawing. I tried drawing people but was never very good, realising very quickly it was the natural world I was more interested in. I'm the type of person who visits a gallery and notices all the animals and plants in a picture, while ignoring the people!
These days, wildlife and nature still inspire me, but also conservation and the importance of the natural world. I want to share its wonder, innovativeness and beauty with as many people as possible.
The artist David Shepherd (founder of DSWF: David Shepherd Wildlife Foundation) was an influence on me growing up. I even met him once, while doing my Art A Level.
WO: A recent issue of Write On! explored the theme 'Nature, Inspiring Creativity: Past, Present And Future'. With that in mind, how has nature had a direct impact on your inspiration? Are there any particular art or creative works based in nature that spark ideas for you whenever you experience them?
MS: As a wildlife artist, nature is constantly inspiring me and makes up the main subjects of my work. As a rock artist, the actual surface I paint on impacts my inspiration. A nice flat stone works great as a general canvas in the same way as paper or wood, but a stone with a particular curve or bump to it can become an animal before I've even touched it with a brush. I will often pick up a stone and declare: "This is a duck,"  and then work out where the head is before I prepare to paint it.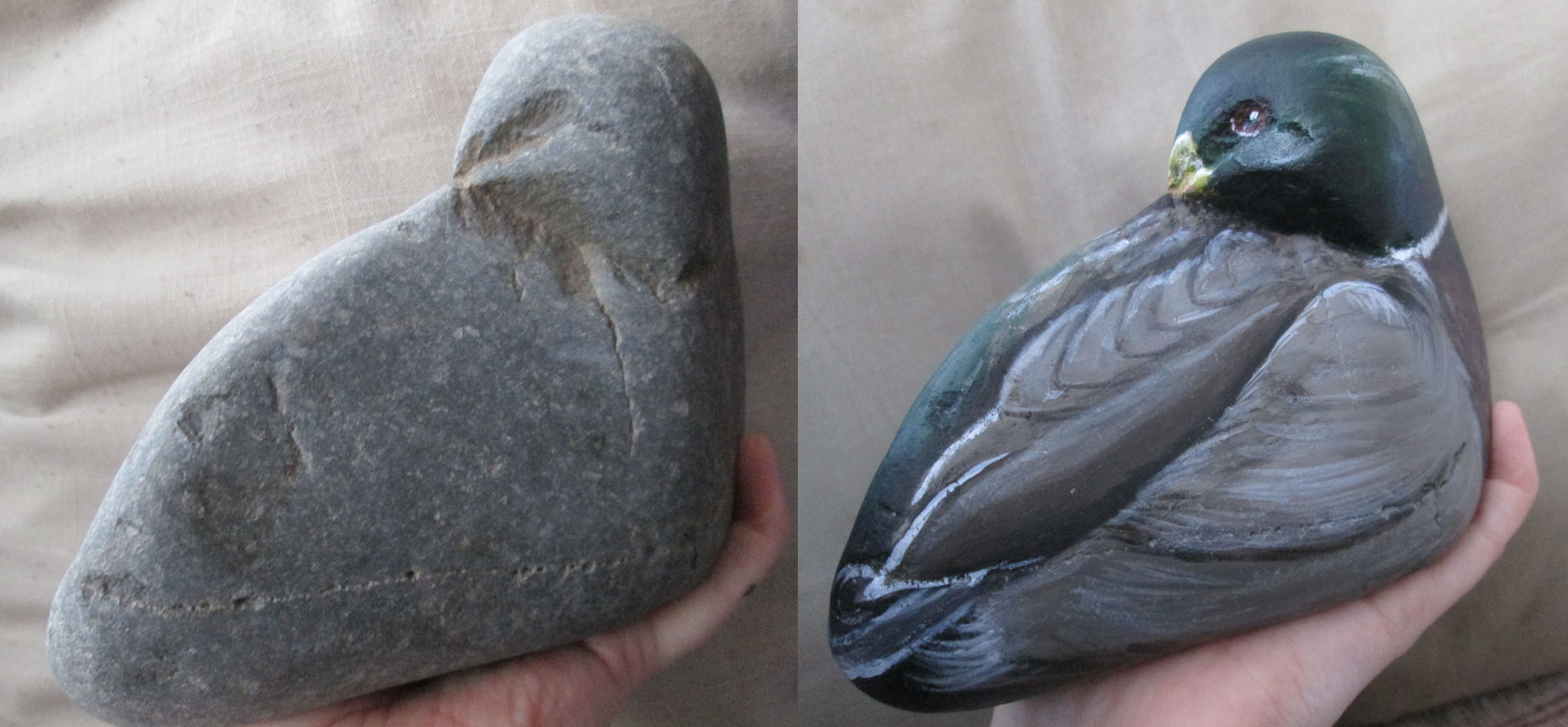 WO: What one piece of advice would you give an aspiring artist?
MS: Draw, sketch, doodle, any chance you get. Art is a skill and practise only makes you better. I could never have painted a rock to look like a pangolin when I was a teenager – not a good one, anyway!
WO: What are the biggest issues (if any) you have to navigate as an artist?
MS: Wildlife art is still pretty looked down on, in my opinion. When I was doing my A Levels my teachers tried to get me to do other stuff but I was stubborn, thankfully. Otherwise, I would say issues I face regularly are my own mood; if I'm not feeling great, I can't draw.
Rock hunts or the 'love on the rocks' enthusiasts can cause issues for me as a rock artist; there is quite a distinction between artist and hobbyist and not everyone likes the idea of paying for 'just a rock' when they can find one in the park for free.
WO: Can you tell us anything about future projects?
MS: I have many ideas and little time, as with everything. I hope to be able to produce more wildlife artivism pieces, as well as a montage of British butterflies. I'm also keen to return to painting in wood (inc. reclaimed). I started off as a door/room/stable plaque artist. Also, a website… I need one of those!
However, something I'm quite keen to do in the near future, is a series of art that depicts the wildlife of Barking & Dagenham. I think it might surprise local residents what actually lives around them here.
WO: Lastly, if you could choose one fictional animal/creature to be a pet or companion, who would it be and why?
MS: This changes every time I think of it. At the moment, I'm quite tempted to go with Todd from The Fox And The Hound, as it's one of my favourite Disney films and I've always loved foxes. Or maybe Mij from Ring Of Bright Water, as otters are my favourite animal, although that film still hurts to think about.
You can find out more about Michelle and connect with them on Instagram: @msuttonartwork and on Twitter: @MSuttonArt. You can also email directly at msuttonartwork@gmail.com.
*****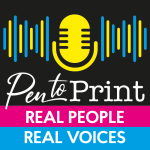 Issue 13 of  Write On! magazine is available now. You can find it here. 
Each edition of our Write On! Audio podcast features an exclusive interview. Find us on all major podcast platforms, including Apple and Google Podcasts and Spotify. Type Pen to Print into your browser and look for our logo or find us on Anchor FM.
*****
If you or someone you know has been affected by issues covered in our pages, please see the relevant link below for ​information, advice and support​: https://pentoprint.org/about/advice-support/
Draw, sketch, doodle, any chance you get. Art is a skill and practise only makes you better.