Write On! Interviews: Author Alexa Whitten
Write On! interviews writing coach, book designer and author Alexa Whitten.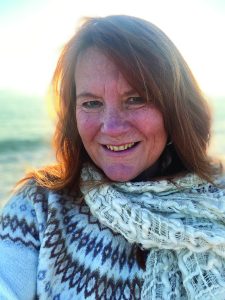 WO: How would you describe your writing to someone new to it?
AW: My writing style is very simple. As I'm giving lots of information, for which the subject matter can be quite complex, I try to make my writing conversational and easy to understand. The majority of my readers thank me for my easy-to-read style.
WO: Can you tell us a bit about your latest book, Publishing Your Book: What, How And Everything In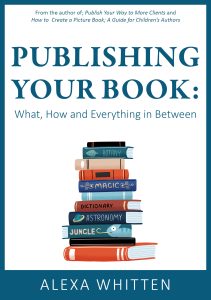 Between?
AW: The publishing world is an enigma many writers struggle to understand. The publishing industry has made it that way so the accolade of a 'traditionally published author' stays the holy grail for all writers. However, the self-publishing industry has grown exponentially over the last few years. My book demystifies the self-publishing process, hopefully informing the reader of all the steps and what publishing means in terms of traditional publishing or if you're doing it yourself.
WO: What inspired you to write in the first place, and what inspires you now?
AW: I've always enjoyed reading and devoured books as a child. When I started The Book Refinery I felt it only fair that I walk the talk. I help coach people to write books, so if I hadn't been through the process myself, how could I really relate to the process new writers go through? So, my first book, Publish Your Way To More Clients was written to help business owners share their expertise by writing a book.
As I develop my offerings, most recently helping people produce children's books, I found I was repeating the same advice. So, I decided to write a book to help children's authors with their picture books. My latest publication came from repeating the same information over and over again to those who are self-publishing. My books helps writers understand the publishing process. So, I guess what inspires me is what information is lacking and how can I contribute to my niche, which is writing and publishing.
WO: The last issue of Write On! explored the theme of 'Hearing Voices'. With that in mind, is there an inner voice that drives you forward or maybe plants those seeds of doubt when it comes to being creative? Or perhaps it's an external voice that you have to ignore. How do you overcome that? And finally, are there any connected voices in your creative space that inspire you?
AW: I think everyone has moments of self-doubt and feelings of imposter syndrome. In fact, my first book, Publish Your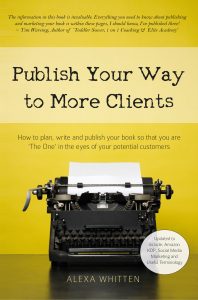 Way To More Clients, sat on my hard drive for four years before I finally published it. I was worried I would be judged or told the information I was sharing was wrong! However, the phrase that got me to hit print was 'Get out of your own way!' which really did strike a chord.
Think of it this way: by not getting your writing out there, you're doing your future readers a disservice by not sharing your work. You could become someone's favourite author!
How do I overcome it? Here are my tips: Firstly, feel the fear and do it anyway (a cliché, I know, but it's true!), then make sure you're creating the best version of your writing. This means getting the right people to help. It takes a village to write a book. Read any acknowledgments and you'll see how many people help the author with their work. This means investing in your writing. Get an editor on board. Get your book typeset properly. Hire a cover designer. I think most writers get it wrong by trying to do everything themselves; a mistake, in my opinion.
Also, don't be afraid of feedback. When you have a group of trusted people who can give you honest feedback on your work in progress, then you can be confident in your writing.
I'm lucky to have some wonderful people in my 'tribe': my podcast co-host, Alexa Tewkesbury, author and children's editor, my writing mate, Kylie Dixon, author of The Inkcap Series, my go-to editor, Lindsay Corten, and my two virtual assistants who help me with my social media, website and publishing upkeep: Mary Cummings and Laura Mclennan (who was featured in Write On! a few months ago). Don't underestimate your tribe, and don't underestimate honest feedback. Remember, wishing won't get your book published; you have to follow up your dreams with actions.
WO: What one piece of advice would you give an aspiring writer?
AW: Read. Read the genre you're writing in and study good dialogue. As Stephen King says, "If you don't have time to read, you shouldn't be writing."
WO: Question from Twitter user: @lisalovesbooksx What's been your biggest personal challenge whilst navigating the publishing industry?
AW: The red tape that surrounds getting self-published books into bookshops. It's really hard. There needs to be a much easier route self-published authors can take to get their book into retailers. Amazon, wonderful as it is, is in the business of making Amazon rich. Writers are faced with a dilemma: sell your book through it and get charged a massive commission for doing so, or, if you don't list your book on it, you miss out on exposure. You're between a rock and a hard place. Social media is relentless, so this has been the biggest challenge: getting my books into the hands of its intended audience.
WO: Can you tell us anything about future projects?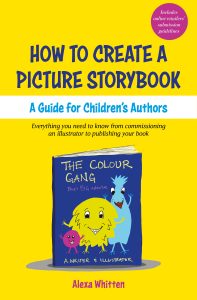 AW: The podcast is going from strength to strength, so watch that space. I'm also currently updating How To Create A Children's Picture Storybook, as it needs more information included.
 WO: Lastly, if you could choose one fictional animal/creature to be a pet or companion, who would it be and why?
 AW: I love Snoopy. I mean, who wouldn't want him as a pet?
You can connect with Alexa on Instagram: @alexa_Whitten_Authormaker and Facebook: @Alexa_Whitten_Authormaker
Publish Your Way To More Clients, How To Create A Picture Storybook: A Guide For Children's Authors and Publishing Your Book: How, What And Everything In Between are all available on Amazon: amazon.co.uk/Alexa-Whitten/e/B0759HF5LB
***** 
Issue 17 of Write On! is out now and you can read it online here. Find it in libraries and other outlets. You can find previous editions of our magazines here.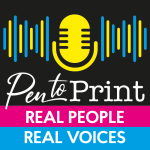 You can hear great new ideas, creative work and writing tips on Write On! Audio. Find us on all major podcast platforms, including Apple and Google Podcasts and Spotify. Type Pen to Print into your browser and look for our logo, or find us on Podcasters.Spotify.com.
*****
If you or someone you know has been affected by issues covered in our pages, please see the relevant link below for ​information, advice and support​: https://pentoprint.org/about/advice-support/
Wishing won't get your book published; you have to follow up your dreams with actions.