Write On! Interviews: Author Benedict Ushedo
Write On! interviews author Benedict Ushedo.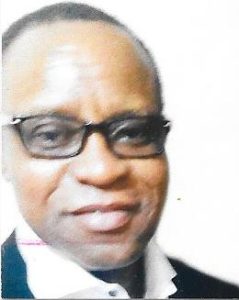 Since 2002 and after earning my teaching license from the University College, London, I've been teaching philosophy, ethics and religion in Greater London schools. Previously a schoolmaster in Nigeria, I developed an interest in the symbiotic relationship between literature and religion during my graduate studies at KU Leuven in Belgium and at the University of Glasgow, Scotland.
WO: How would you describe your writing to someone new to it?
BU: My interest is in philosophy, literature and ethics. I try to study how creative writers use their works to teach moral lessons. My approach is in line with the widely held view that literary situations are cultural situations, and that the latter are just elaborate fights about moral issues. My latest work is an examination of the short stories of James Baldwin (1924-1987) from ethical perspectives. Baldwin was an American philosopher, writer and civil rights activist. He published essays, novels, plays, poems and short stories.
WO: Tell us a bit about your latest project, James Baldwin And The Short Story: Ethics | Aesthetics | Psychogeography.
BU: This book examines the range of issues that echo in James Baldwin's Going To Meet the Man, his collection of short stories. My claim is that the stories are works of fiction inspired by the author's own life experiences. The stories feed into ethical themes relevant to self-knowledge, scapegoatism, love and forgiveness. My intention is to highlight fiction as transformative, and that it can be revelatory (in the biblical sense). The power of language is able to constantly stimulate the development of sensibilities and reflections on texts, be they 'sacred' or 'secular.' In other words, reading of any kind necessarily leads to the making of choices, or the preference of one system of value over another.
WO: What inspired you to write in the first place, and what inspires you now?
BU: James Baldwin has been a great inspiration. He's a good example of a creative writer who is able to imagine a world better than the one we have at the moment. He falls into the category of writers whose works challenge readers to reflect on the human condition. As fallible beings, we find ourselves caught between being moral and wanting to be good on the one hand, and vulnerable to temptation to do evil on the other. I'm interested in how fiction writers, consciously or inadvertently, use their work to teach about right and wrong. My examination of Baldwin's short stories is set within the wider context of the writer's novels and non-fictional writings in appreciation of the autobiographical as well as the ethical and theological dimensions of the stories. I tried to show that Baldwin's art grew from his early exposure to the Bible as a child preacher, through the religious, cultural values and images of the United States of America, as he knew and understood the country.
WO: The recent issue of Write On! explored the theme 'Nature, Inspiring Creativity: Past, Present And Future'. With that in mind, how has nature had a direct impact on your inspiration? Are there any particular art or creative works based in nature that spark ideas for you whenever you experience them?
BU: I would say the appreciation of nature has had an indirect impact on my system of thought. Given my background, training and experiences, I've come to realise society needs inspirational works of creative imagination to be able to find solutions to some of the environmental problems plaguing our world. Mistreating our natural world has implications for our understanding of intergenerational justice. For example, the present generation have inherited a healthy environment which was mismanaged. We're now in the process of passing on a polluted world to generations yet unborn. I believe creative writers have a role to play, as we try to find solutions to environmental degradation that is all around us. I share the view that truths about our past, the present and the future have gaps only creative writers can fill. Indeed, they can use their imagination to reach the past, present and future in ways that neither history nor journalism can do.
WO: What one piece of advice would you give an aspiring writer?
BU: Just get on with it – no time to waste!
WO: Question from Twitter user: @lisalovebooksx What does literary success look like to you?
BU: Changing lives, inspiring others, making readers think more deeply and profoundly.
WO: Can you tell us anything about future projects?
BU: Writing biographies is very much on my radar. I believe that human life is interesting. I'm curious about how past individual actions, social structures, periods and religious practices can help us understand our present circumstances. I'm also fascinated by research into the forces, choices and circumstances that shaped the world we find ourselves in. Biographies can serve as salutary tales, warning readers about role models or who not to become.
WO: Lastly, if you could choose one fictional animal/creature to be a pet or companion, who would it be and why?
BU: The antelope, because of its elegance.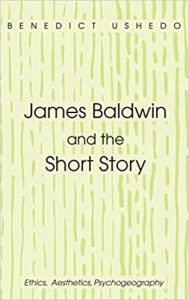 Benedict Ushedo's book James Baldwin And The Short Story: Ethics | Aesthetics | Psychogeography is available to buy on Amazon.
*****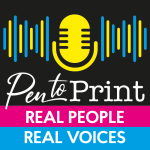 Issue 12 of  Write On! magazine is available now. You can find it here. 
Each edition of our Write On! Audio podcast features an exclusive interview. Find us on all major podcast platforms, including Apple and Google Podcasts and Spotify. Type Pen to Print into your browser and look for our logo or find us on Anchor FM.
*****
If you or someone you know has been affected by issues covered in our pages, please see the relevant link below for ​information, advice and support​: https://pentoprint.org/about/advice-support/
I'm curious about how past individual actions, social structures, periods and religious practices can help us understand our present circumstances.