Write On! Interviews: Author Bernie Morgan
Write On! interviews author Bernie Morgan.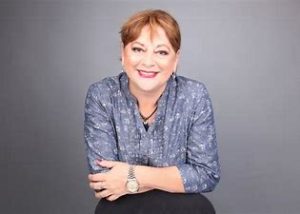 Bernie is something of a late starter. After spending 14 years as a full-time mother, she gained a Masters Degree and within seven years was a CEO of an organisation that brought a new industry (responsible finance) into the UK. She took up ballet at 47, stand-up comedy at 50, and boxing at 54. At 56, she opened a chocolate café, realising a long-held dream. At 62, she published her first book and set up a podcast.
WO: How would you describe your writing to someone new to it?
BM: It's fast-moving and plot-heavy, the sort of book I like to read. I use as much description as I need to support the plot. The plot comes first, not the other way round.
WO: Can you tell us a bit about your latest book, The Amazing Life Of Cecilia Chattergee?
BM: It's the true story of my great-grandmother, one of India's first female lawyers. She defied convention in every respect, overcoming huge tragedies to achieve her goal. It's multi-faceted, with the backdrop of the Indian Independence movement, the Raj, mixed-race issues, and women's activism in India. As well as featuring her four marriages and 13 children!
WO: What inspired you to write in the first place, and what inspires you now?
BM: While growing up, I knew Cecilia was not popular in our family. As an adult, I realised she must have been a pioneer of her day and such women were not always popular. I wanted to give her a voice and a legacy she would not have had otherwise. She was my inspiration.
After researching and writing the novel, I decided to set up a podcast amazingwomeninvisiblelives.com to shed a light on the achievements of older women, while asking them to share their advice for others. I've interviewed more than 20 totally amazing women and they inspire me in my work every day.
WO: The current issue of Write On! explores the theme 'Mind Your Language'. With that in mind, have you ever faced any linguistic difficulties in your writing? Or perhaps it's been necessary to modify your language for various reasons. How do you weigh up those decisions?
BM: Language is such a challenge. I wanted my characters to have some Indian cadences in their speech, but couldn't find anything written that mirrored my memories of my mother and grandfather's speech patterns. So, I had to create a written version myself, ensuring I was satisfied with pitch, syntax and rhythms. That took quite a while to get 'right'. Then I wanted to Anglicise the characters along with their character arcs, so as the book went on I dropped much of the 'Indian-style' talking.
The sex scenes were tricky, as I always had the shadows of my 'auntijis' on my shoulder. The dreaded auntijis: strong, sturdy and opinionated! So I wrote those scenes in a way that was descriptive without being offensive. I hope!
WO: What one piece of advice would you give an aspiring writer?
BM: Don't wait for the muse to strike. Treat it as a job and sit down every day and write. Ideas will flow.
WO: Question from Twitter user: @lisalovesbooksx: Do you hide secrets in your books for readers to find?
BM: This particular book contains many 'secrets' in as much as it sheds a light on women involved in the movement for Indian Independence, but who have had little or no recognition for it. There have been numerous books/films/documentaries about Gandhi, Nehru, and Jinnah, the male architects. They feature in my book, too. However, I also uncover the influence of women such as Cornelia and Susie Sorabji, Annie Besant, and Madam Cama. I hope readers will look up their stories and become as familiar with them as they are with the dominant male narrative. Secrets uncovered, indeed.
WO: Can you tell us anything about future projects?
BM: My next project is likely to be humorous, as I really enjoyed writing my own sketches when I did stand-up comedy. I think, after the intensity of Cecilia's story, I need to do something a bit lighter!
WO: Lastly, if you could choose one fictional animal/creature to be a pet or companion, who would it be and why?
BM: I don't really know. So many fictional creatures/guides/dispensers of wisdom are male. I think we should start a cohort of fictional female animal/creature guides. I could relate to them.
You can find out more about Bernie Morgan on her website: amazinwomeninvisiblelives.com, on Instagram: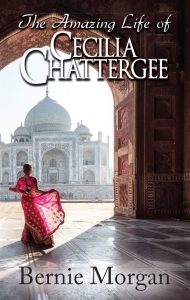 @Amazingwomeninvisiblelives, on Twitter: @researchcecilia, on Facebook: Bernie Morgan | Facebook and on LinkedIn: Bernie Morgan | LinkedIn
The Amazing Life Of Cecilia Chattergee is available from Waterstones: tinyurl.com/2p97e4d6 and Amazon: tinyurl.com/yc83ppjx
*****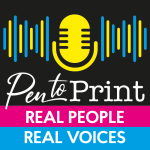 Issue 12 of  Write On! magazine is available now. You can find it here. 
Each edition of our Write On! Audio podcast features an exclusive interview. Find us on all major podcast platforms, including Apple and Google Podcasts and Spotify. Type Pen to Print into your browser and look for our logo or find us on Anchor FM.
*****
If you or someone you know has been affected by issues covered in our pages, please see the relevant link below for ​information, advice and support​: https://pentoprint.org/about/advice-support/
The sex scenes were tricky, as I always had the shadows of my 'auntijis' on my shoulder. The dreaded auntijis: strong, sturdy and opinionated! So I wrote those scenes in a way that was descriptive without being offensive. I hope!