Write On! Interviews: Author Mary Akangbe
Write On! interviews author and healthcare leader Mary Akangbe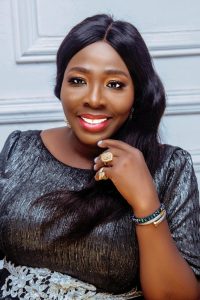 Mary is the president and founder of Zenith Global Health, a worldwide platform for sharing best practice in healthcare.
She says: "I'm a successful healthcare professional, speaker, leader, mentor and writer. I use my knowledge and life experience to educate, implement change and empower others to have a voice. I have a global reach that encourages an ethos of equality, diversity and inclusion for the benefit of the patients, as well as being able to encourage more fundamental changes, such as infrastructure.
As a writer, I use my wealth of experience to engage the reader by providing an authentic approach. My writing compliments the work of Glowing Future, a charity established to provide education and support for victims and survivors of domestic abuse, empowering them to move beyond their heart-wrenching experience into a better life."
Mary has won a number of awards in recognition of her work, including:
Winner – Women in Healthcare Award 2022 – Women4Africa,1 of 52 Influential Africans Diaspora, Inspirational Woman of the Year (2014 –  Humanitarian)
WO: How would you describe your writing to someone new to it?
MA: My writing is based on the wealth of experience I've gained as a healthcare professional. I write short blogs on various topics taken from daily life others can relate to and benefit from. My 'lived experience' authenticity has been likened to an auto-biographical approach. My book, Gift – Roses And Bruises, is an autobiographical account of domestic abuse. As well as being an empowering story, it's a self-help book, written in a way that people from different cultures and with different levels of English language can engage with. I try to describe the raw truth and details of life as they are, without any flourishes. Some might say it's a no-nonsense approach.
WO: Can you tell us a bit about Gift – Roses And Bruises?
MA: My book is an account of my own ten years in an abusive marriage. I detail the impact this had on me as an individual, presenting it through the lens of motherhood as well as cultural and religious pressures. I also focus on societal expectations; the perception society has of victims of abuse. My aim is to demystify these perceptions, educating and empowering others through the lessons I learned and, ultimately, encouraging my readers to break free.
WO: What inspired you to write in the first place, and what inspires you now?
MA: I've always been an authentic storyteller. I'm part of the African diaspora and in my culture, there's a tradition of telling stories to educate and pass knowledge to the next generation. This intergenerational exchange of knowledge also expands to the 'Story Bench' where you can tell your story to those on the bench and then the elders will give advice and provide support. Having been brought up in this way, I felt it was my duty to write the story with the benefit of my healthcare knowledge to empower others to speak to make change happen.
Societal perception of what is expected of victims, the notion that women should grin and bear abuse in their relationship and the fear of speaking up, was something I felt very deeply I should challenge by writing. It's always the victor's story we read and not the victim's, but I thought it was time to hear the other side and this was my inspiration for writing.
WO: The current issue of Write On! explores the theme of 'Realities And Perspectives.' With that in mind, we have two questions for you. Do you always write realistically or aim for alternative realities? Can you always confidently write from someone else's perspective?
MA: I write realistically and with factual accuracy. By using the raw story, I like to challenge the current social norms and perceptions to improve things. I can confidentially write from someone else's perspective, using this as a way to educate and effect transformational change.
WO: What one piece of advice would you give an aspiring writer?
MA: Decide on the style you would like to write in. Research and explore materials relevant to them. Then use this knowledge to extract vital material that will form substance for your writing. Finally, never give up!
WO: Can you tell us anything about future projects?
MA: I'm in the process of writing a second autobiography. I'll be detailing my journey from an abusive relationship into living a thriving and fulfilling life, sharing details such as being a mother to two young men and building a successful international career. My aim is to encourage people to thrive, not just to survive.
WO: Lastly, if you could choose one fictional animal/creature to be a pet or companion, who would it be and why?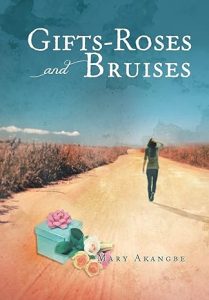 MA: It would have to be Pegasus! This form would allow me to take anyone with me. We could soar the great heights together so they, too, would come to believe that anything can be achieved if they set their mind to it.
You can connect with Mary on X (formerly known as Twitter) and Instagram: @glowingfuture and Facebook: Mary Akangbe or GlowingFuture
Gift – Roses And Bruises is available from Amazon (https://www.amazon.co.uk/Gifts-Roses-Bruises-Mary-Akangbe/dp/1479704865/ref=cm_cr_arp_d_product_top?ie=UTF8)
***** 
Issue 18 of Write On! is out now and you can read it online here. Find it in libraries and other outlets. You can find previous editions of our magazines here.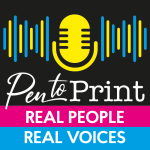 You can hear great new ideas, creative work and writing tips on Write On! Audio. Find us on all major podcast platforms, including Apple and Google Podcasts and Spotify. Type Pen to Print into your browser and look for our logo, or find us on Podcasters.Spotify.com.
*****
If you or someone you know has been affected by issues covered in our pages, please see the relevant link below for ​information, advice and support​: https://pentoprint.org/about/advice-support/
My aim is to encourage people to thrive, not just to survive.