Write On! Interviews: Author Priscilla Morris
Write On! interviews author Priscilla Morris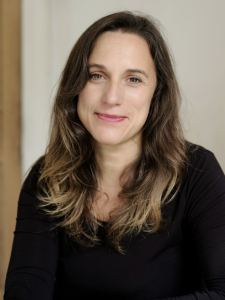 Priscilla says: "Born to a Yugoslav mother and an English father, I grew up in London. When war broke out in the former Yugoslavia in 1992, I was 19, and my grandparents and most of my mother's relatives were trapped in Sarajevo under siege. Our South-West London home filled with refugee relatives escaping the turmoil. I wrote my debut novel Black Butterflies to understand the war that devastated my mother's hometown. The starting point was the inspirational story of my great-uncle, Bosnian landscape painter Dobrivoje Beljkašić, who lost his studio and life's work during the siege. Black Butterflies has been shortlisted for the Women's Prize for Fiction, the RSL Ondaatje Prize, the Authors' Club Best First Novel Award, the Wilbur Smith Adventure Writing Prize and the Nota Bene Prize. It was chosen as Indie Fiction Book of the Month in May 2022.
I now live with my fiancé in County Monaghan, Ireland, and spend the winter months in Catalonia, Spain. I teach creative writing at University College Dublin and have an MA and PhD in Creative Writing from the University of East Anglia."
 WO: How would you describe your writing to someone new to it?
AN: My debut novel is literary war fiction set in a period of recent history with a strong female protagonist. At the same time, it's a compelling page turner with a great sense of place!
WO: Can you tell us a bit about your latest book, Black Butterflies?
AN: Black Butterflies follows the story of Zora, an artist and teacher who is floundering at the mid-point of her life, as her hometown of Sarajevo is laid siege to in the early 1990s. Through her eyes, we experience what it is to have food, power and water supplies cut, to live under constant sniper fire and explosions, and at the same time how art and story-telling can provide a source of resistance. We see how communities, friendship and even love can flourish in extreme war conditions. Inspired by maternal family history, it's a story of disintegration, resilience and hope that resonates today.
WO: What inspired you to write in the first place, and what inspires you now?
AN: When I was six, I adored Roald Dahl's stories and thought it would be the finest thing in the world to be the voice inside someone's head conjuring up colourful worlds, characters and storylines. The first toy I saved my pocket money for was a red plastic typewriter! Today, I'm still inspired by a love of reading and the desire to give back this deepest of pleasures. I'm also driven by the desire to understand, and to respond to, the world around me by creating a fictional world that hopefully illuminates, connects, corrects and inspires in some way.
WO: The current issue of Write On! explores the theme of 'Literary Passions And Guilty Pleasures'. With that in mind, what would you say fuels your literary passion in terms of both reading and creating? Do you have a bookish guilty pleasure that you're happy to share?
AN: I have so many literary passions but to share a few: Ali Smith, Tove Jansson, Michael Ondaatje, Alice Walker, Franz Kafka, Leo Tolstoy and, of course, from childhood, the aforementioned Roald Dahl. Is he a guilty pleasure? But the truth is I don't feel guilty about anything I enjoy reading! I also love reading the Tintin and Asterix books while soaking in a long, hot bath. Now, maybe that's my guilty pleasure. Baths certainly help me whenever I'm at a creative impasse. Nine times out of ten, the solution to 'how would my character respond here and what would they do' bubbles up while in the tub.
WO: What one piece of advice would you give an aspiring writer?
AN: Persevere. It worked for me! It took me 13 years to write Black Butterflies (and it's far from a tome) and I know all the doubts and blocks that can beset you. The thing is, if you really want to write and are passionate about the story you have to tell, keep on going. You'll get there in the end.
WO: Can you tell us anything about future projects?
AN: I'm working on book number two at the moment. It's a novel about the complex, intimate relationship between a teacher and her student. That's all I'll say for now.
WO: Lastly, if you could choose one fictional animal/creature to be a pet or companion, who would it be and why?
AN: Snowy, Tintin's little white terrier. He's so cheerful (unless he's grumpy) and loyal; always there at Tintin's heels, always up for adventure. Endearingly fallible, too, when he has his moral battles, represented by a winged, beatific Snowy and a red, horned Snowy trying to coax him one way or the other. He invariably gives into temptation and so life grows more interesting. The perfect pet and companion!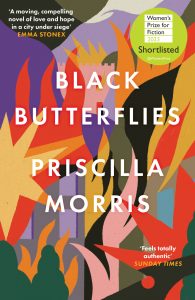 You can find out more about Priscilla Morris at www.priscillamorris.org and connect with them via Instagram on @priscillamorriswriter. Black Butterflies is available to buy from Amazon.
***** 
Issue 18 of Write On! is out now and you can read it online here. Find it in libraries and other outlets. You can find previous editions of our magazines here.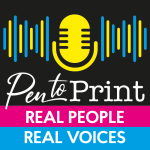 You can hear great new ideas, creative work and writing tips on Write On! Audio. Find us on all major podcast platforms, including Apple and Google Podcasts and Spotify. Type Pen to Print into your browser and look for our logo, or find us on Podcasters.Spotify.com.
*****
If you or someone you know has been affected by issues covered in our pages, please see the relevant link below for ​information, advice and support​: https://pentoprint.org/about/advice-support/
I'm driven by the desire to understand, and to respond to, the world around me by creating a fictional world that hopefully illuminates, connects, corrects and inspires in some way.