Write On! Interviews: Diya Padiyar
Write On! interviews Diya Padiyar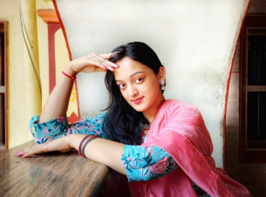 Diya is a 17-year-old student, poet and writer from Goa, India. Her work has been published in local newspapers, teen literary magazines and other platforms around the world. She is also a regular contributor to Write On! online and in the magazine. 
WO: How would you describe your writing/work to someone new to it?
 DP: I have a penchant for writing poetries and I like to revolve my work around themes that spread hope and positivity. I'm an excessive user of metaphors in my poetries, especially those dealing with nature and simple things around us. I like to work with themes that may seem very basic, but allow me to dig into their deeper meaning and its sentimental value to the human race. Of course, I'm just starting with what I can call my writing 'career' in the years to come. So, I wish to explore other genres of writing as well. I've had a fair share of experience in non-fiction and I wish to explore fiction in the near future as well.
WO: Can you tell us a bit about your latest work?
DP: I've been part of a storytelling group called Girlhood Stories which has allowed me to interview women from different parts of the world who have made a mark in their own field. My recent interviews involve conversations with wildlife photographer Melissa Groo and art therapist Sarah Roizen. Being part of Pen to Print and contributing to Write On! has been a massive part of my journey. I've evolved from getting my poems published in the print magazine to being Showcase page editor to contributing to the podcast. I'm very grateful. With the world restarting 'offline', I've had opportunities to present my poems in local open mics and I enjoy it very much.
WO: What inspired you to write in the first place, and what inspires you now?
DP: I had a start that will resonate with most writers. I started writing for myself; to empty my heart of fears and worries and pain. That's when I wrote the most cliched poems I'd not want anyone to read now. But appreciation from friends and teachers motivated me to write more for the world. While writing for the world, it was very important to not forget to write for myself, too.
What inspires me now and helps me to keep going is the desire to spread my words to every corner of the world. Words empower me and if I'm able to make people read and respect my work, it'll be my first step to make this world a better place.
WO: The current issue of Write On! explores the theme 'Worlds Apart'. With that in mind, do you find yourself drawn towards writing about the world you know intimately, or do you strive to discover a world unknown?
DP: I'm very curious to know everything about the world beyond what I know. Since childhood, my dad used to apply a Konkani (my mother tongue) idiom to me about still being in an eggshell for having a lack of experience with the world. Thus, I've always had the desire and burning curiosity to expand my horizons and to know and be known in the world beyond my own. It's this desire to spread my words with the world that helps me to write more. However, I see myself writing a lot about themes that are personal in everyday life. For instance, one of my favourite poems is based on 'home'. I feel I can explore many different dynamics of this theme, because its meaning and importance changes from person to person,  yet everyone is able to identify with some aspect of it. I love to delve into topics where the same bunch of chosen words can be perceived in different ways based on everyone's personal experiences.
WO: What one piece of advice would you give an aspiring writer?
DP: I'm still an aspiring writer set on the voyage to acquire wisdom, but one thing I'm glad I've done, and would advise others to do also, is to not be afraid of starting early. Although I haven't practically 'achieved' anything, I'm so glad to have put my work out in the writing world. It helps me not only to learn and write better, but also gives me confidence and validation. A mentor once told me that people from creative fields are always more than excited to help you, to guide you, and fuel you in any way they can. We're already dealing with writer's block and imposter syndrome. I think I've met the best mentors along my writing journey and the people at Pen to Print top that list! So, if you think you want to share your words with the world, never be afraid to do it.
WO: Question from Twitter user: @lucykaufman_ : What writing goals do you hope to achieve in the future?
DP: I'm just starting off and it seems to me that, though, I haven't really started a writing 'career' yet, my journey has begun. It's about experiences and wisdom and my attempts to keep acquiring and absorbing these. Of course, like any other writer, I have goals to be successful. In the near future, I hope to see my book published and I hope to gain a lot more first-hand experience, i.e. along with studying, I hope to start working in this field as soon as possible. However, if you'd asked me this question a few years back, I had designated time periods to achieve these goals: I wanted to give myself my first book on my 18th birthday, etc. Now that I am a few months away from turning 18, I don't think I'm lagging, or that I 'failed' to achieve something I had 'planned'. What's important to me is that I keep gaining experience. I want to learn more and more before I'm ready to make bigger contributions and take up bigger projects. However, every step, no matter how big or small, gives me a sense of growth; as though I'm moving closer to fulfilling goals. Right now, more than goals, they are hopes that I strengthen each day.
WO: Can you tell us anything about future projects?
DP: It's, not a project as such, but rather a step I'm looking forward to in my personal journey: beginning college. I'm going to pursue a degree in English literature and that's all I've ever wanted. I'm sure beginning college is going to open the door to lots of opportunities and I'm keenly looking forward to it. During my break after finishing school, I spent most of my time reading and I didn't take on major writing projects. After this break, I feel rejuvenated and completely energised to set on this new voyage.
WO: Lastly, if you could choose one fictional animal/creature to be a pet or companion, who would it be and why?
DP: Hedwig from Harry Potter. My mum tells me I was scared out of my wits when I saw an owl for the first time, but who wouldn't want an owl with powers? Powers of delivering letters, because I'm still a believer in handwritten letters and notes and email cannot match my expectations. Hence, I need Hedwig in my life!
*****
You can find out more about Diya's writing here linktr.ee/diy01_ and connect on Instagram: @teenagerwritings.
*****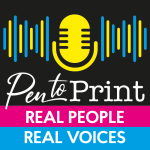 Issue 13 of  Write On! magazine is available now. You can find it here. 
Each edition of our Write On! Audio podcast features an exclusive interview. Find us on all major podcast platforms, including Apple and Google Podcasts and Spotify. Type Pen to Print into your browser and look for our logo or find us on Anchor FM.
*****
If you or someone you know has been affected by issues covered in our pages, please see the relevant link below for ​information, advice and support​: https://pentoprint.org/about/advice-support/
Don't be afraid to start early. Never be afraid to do it.