Write On! Interviews: Putting Our Worlds Together – Mary Walsh Interviews Author Erin Kelly
Putting Our Worlds Together
Mary Walsh Interviews Author Erin Kelly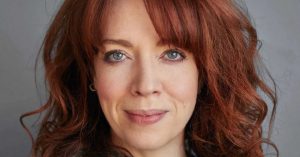 Several years ago, my daughter told me that Erin Kelly, an old school friend of hers, had been published. Intrigued, I read The Poison Tree, a dark psychological thriller with a twist, and really enjoyed it. I've continued to follow Erin's impressive career. The Sunday Times bestselling author is the 'pen' behind the novelisation of TV series Broadchurch, as well as seven psychological thrillers, which have sold over a million copies and been translated into 25 languages.
So, understandably, despite my personal connection, my own debut novel and our shared Irish heritage, when my editor Madeleine suggested I actually conduct the interview myself, my nerves started jangling! In keeping with our theme, I felt 'Worlds Apart,' but I took a leap and flexed those writerly muscles of mine, and decided to accept the challenge.
As is so often the case with any creative endeavour, the thought of something is much worse than it actually is. So, when Erin's smiling face appears in the Zoom square, with the backdrop of her kids' bags on the door, I find myself relaxing and we're soon chatting away.
I tell her I've just launched my own novel, Detective Armando Ramirez And The Iberico Ham Murder. I use this as a segue into our issue theme, confessing that, despite this literary endeavour, I'm more drawn to poetry. I'm keen to find out whether Erin thinks different forms are 'Worlds Apart'? She doesn't hesitate a moment.
"I really don't think poetry and novel writing are that far apart. I have been known to write poetry and would certainly say I put the same care into making each word work in prose as I do in poetry. That most definitely goes for my psychological thrillers."
I pick up on that, wanting to find out why she's focussed on the psychological thriller as a genre?
"I've always read and liked this style and am also drawn to things that have a coming of age element to them. Du Maurier's Rebecca and Donna Tartt's Secret History, for example. The thought that something can happen to you when you are between adolescence and adulthood that can come back and cause chaos in your life later on, is fascinating. Especially if you think you've got away with it."
Erin's reference to often using age as a way of pivoting her plots, make me think of age in a different way: whether it's relevant to the writer's process as a whole? I'm particularly interested in this as I'm 63 and have only just released my first novel.
"By 30, most rock stars have done their best work. However, writing is different. A writer gets better with age because there's more life experience. Also, think how many more books you have read at 63 compared to when you were 33. All of that goes into your writing."
We chat about celebrities publishing books and I admit I do get a bit miffed when I see yet another celebrity winning a coveted publishing deal. I'm interested to hear what Erin thinks.
"It is worrying. There seems to be a particular link between celebrity and children's book publishing. This is especially concerning when you consider children's authors don't earn that much. However, it's also worth remembering that celebrity authors subsidise the rest of the industry! For example, Katie Price was with Hodder when I got my first book deal! We just need to get the balance right."
Talking about balance and remembering the book bags on Erin's door, we move on to talking about fitting work in when you have a family. I share I used to be full-time when my children were small, so I know what a struggle it can be. How does Erin make it all work?
"I wrote The Poison Tree when I was expecting my first child, so I've always had children around. To be honest, balance for me is more about finding a way to juggle the interviews, book readings, and other meetings with my writing.
My children are quite self-sufficient, even in school holidays. Though in term time, I do have to set an alarm, to remind me to get them from school when I'm concentrating!"
We laugh about the time I didn't get off the train for work and missed my station by three stops because I was reading!
We connect back to shared experiences. With this in mind, I want to find out about Erin's Irish heritage and whether it has influenced her writing? I explain that many Write On! readers come from differing cultural backgrounds and how personal experience has taught me that each generation choose which parts of the culture they want to keep. Do her children have a sense of cultural belonging?
"I went to a Catholic convent school and at least half of us were of Irish descent. So yes, I think I was influenced by it. My children less so, because even though they are eligible for Irish passports when and if we go to Ireland, it will be as tourists. Nowadays, diversity falls between two worlds. Kids tend to pick their identities via social media or TikTok or whatever the latest trend is. The older people who would have influenced them are not around any longer. I believe I live in two worlds: London and the Internet."
Talking about different worlds – I want to find out more about Erin's latest Watch Her Fall; a novel digging into the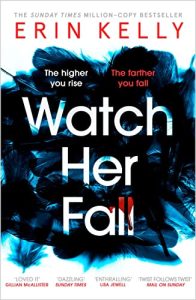 rivalry between ballerinas, something surely hugely removed from her own background. I add that I've never thought of dance as a particularly violent profession. Erin is quick to disabuse me of my preconceptions.
"Ballerinas have to be incredibly disciplined and start seriously training around age eight. When they enter an elite dance school (generally boarding), they have to dance six to eight hours a day, while controlling their diet and living without real friends, as all their classmates are potential rivals. There's a famous picture of a ballerina's feet that says it all: one is dressed in satin and silk and the other is bare and showing missing toenails and blood.
A leading ballerina will very rarely be over 30, as younger rivals are always chasing behind. Put all this together with the daggered conversations, dark corridors and backstage areas and you have the perfect setting for a psychological thriller!"
I'm aware time is running out and I have so much more to ask… especially bearing in mind questions emerging writers might have who are keen to break into the industry. An obvious question is around literary prizes. Erin has been nominated for several over the years. How important are they?
"Though I've been nominated, I've never won. They are an incredibly helpful way to get noticed, though. A former pupil of mine, Laura Marshall, won the Lucy Cavendish Prize. I also worked with Alex Hay, winner of the Caledonia Novel award. Competitions make you get your work to a professional standard, so moving you out of your comfort zone. Also, publishers and agents take notice."
Does Erin have any other advice for emerging writers?
"Firstly: READ. It's invaluable. If you are part of a writing group, then publication may not be the holy grail. If you just want to write for yourself or family, that is great; as is the decision to be published. Remember, it's your journey!
Secondly: If you do want to be published, finish your book and edit it to a professional standard. Given the choice between an unfinished manuscript and a finished one, an agent will always choose the latter. Why spend time on unfinished work if you have between 13 -20 manuscripts a week to choose from?"
Talking of agents and publishers, how do we writers know what to write? As we're not necessarily aware of market trends, it often feels as though we're writing into a vacuum!
"Always remember agents are there to look after the writer and find a suitable publisher and publishers determine the market. It can take a year or more to write your book, another year to edit, another year for your agent to find the right publisher for your work. If you're finding an agent as well – add more time on!
It's impossible to predict the trends and it's far better to write an unfashionable book from the heart than one just to please the market. My first book didn't fit into 'Literary Fiction' or 'Crime,' so my agent helped me add another murder and change the beginning. It was accepted. Until Gone Girl was published, psychological thrillers weren't fashionable; after that, though, the industry changed overnight!"
I share about the 'free' writing group I'm part of. How we pick a word and workshop it into phrases, which we then spend 13 minutes writing about. Because I don't have time to worry, I often produce some good pieces. This really seems to connect with Erin.
"Something happens between your brain and your pen when you write like that. It's amazing when, at the end of 15 minutes, you look back at what you have written. It's like meditation. My first draft of a book I call word vomit – I just get the story out on a page. I'd rather stand naked in a shop window on Oxford Street than let anyone see this first draft!"
Sadly, it's about here I realise we've run out of time. When I'm next struggling with writer's block, I'll have to remember the shop window on Oxford Street analogy! What I have taken away from our conversation is Erin's generosity of spirit, her dedication to doing the best she possibly can with her words and her family and my realisation that we're maybe not as 'Worlds Apart' as I thought we were an hour ago.
Thank you so much, Erin, for your time today and good luck with your new book, The Skeleton Key, which will be released in September this year.
*****
Connect with Erin on Twitter: @mserinkelly and Facebook: @erinkellyauthor Visit her website: www.erinkelly.co.uk and blog: www.erinkelly.co.uk/blog
Connect with Mary on Twitter: @MaryWal11526731 and Instagram: @marelwa60
Detective Armando Ramirez And The Iberico Ham Murder can be found on Amazon and through other good outlets.
*****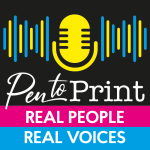 Issue 13 of  Write On! magazine is available now. You can find it here. 
Each edition of our Write On! Audio podcast features an exclusive interview. Find us on all major podcast platforms, including Apple and Google Podcasts and Spotify. Type Pen to Print into your browser and look for our logo or find us on Anchor FM.
*****
If you or someone you know has been affected by issues covered in our pages, please see the relevant link below for ​information, advice and support​: https://pentoprint.org/about/advice-support/
Nowadays, diversity falls between two worlds. Kids tend to pick their identities via social media or TikTok or whatever the latest trend is. I believe I live in two worlds: London and the Internet.