Through The Lens Of Poetry: Madeleine F White in discussion with Professor M Wynn Thomas
"No, that's dangerous! There are elements of treachery lurking in fiction based on fantasised Celtic exports. This is our modern consumer culture turning something authentic into something inauthentic, which is then perceived as truth."
It was a Zoom call. Author and leading academic Professor M Wynn Thomas and I had made ourselves comfortable in front of a small, specially selected audience of poets who were on mute. I'd elicited this strong response by suggesting the landscapes of Celtic fantasy I'd immersed myself in since teenagehood: Katherine Kerr's Deverry, and Marian Zimmer Bradley's Arthurian-legend embedded Anglesey, for example, had given me glimpses of the true nature of Wales.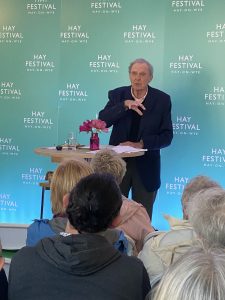 I was expecting passion. In fact, that's why I'd been so keen to speak to Wynn and hear him recite poetry again in the first place. The Chair of Welsh Writing In English at Swansea University, now in his seventies, had blown me away when I'd first heard him read from – and speak about – his bestselling The History Of Wales In Twelve Poems, at the Hay Festival last May. He'd made what mattered to him — a country created by the dispossessed, the workers, the women and the conquered — matter to us. Thanks to being held in the amber casings of Welsh poetry and language, these voices could, he explained, reach across the centuries, piercing the anglophone layers of colonisation to finally come together in his book.
The question around Welsh heritage and the differences between cultural export versus appropriation wasn't my first. However, having had Covid on the day of the interview and needing several weeks to feel well enough to write up our conversation, it was the response that stuck.
Those extra weeks of thinking time made me realise that the questions we need to ask are not necessarily those we think we want answered. The truth of who we are can be difficult, especially in times where we're seeing the greatest movement of people since the Second World War. As we seek to cope with fear and change, the idea of nationhood being shaped through poetry seems particularly pertinent. As language and borders shift, we're all seeking to identify ourselves within the boundaries of 'home'; be it made up of people, place, or even a period in time. And the idea of these creative voices weaving the fabric of a nation together, countering today's consumerist digital colonisation that demands homogenisation of ideas, culture and language, seems to bear closer examination as well. As someone who has been displaced and is bilingual herself, I was keen to find these truths.
Wynn has done a lot of living, teaching and writing – in Wales, but also in the US. By focusing his prodigious literary acumen on Wales, a nation that is forever shifting and changing, while drawing upon his experience of alternate poetic and bilingual cultures, he has gained the insight needed to make sense of, not just the history of Wales through poetry, but maybe the shifting patterns of these unprecedented times through the same lens as well.
I decide language, and the bilingual lens Wynn offers, is a good place to start. As he says, "Welsh is the only Celtic language in the whole world, spoken by a significant enough number of people to maintain a vibrant modern culture." At the heart of this language is poetry.
Wynn reads the seventh-century poem, Y Gododdin, in Welsh. Wanting to retain its poetic integrity, he has translated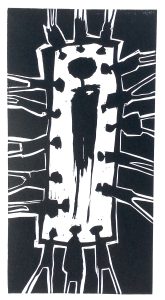 Aneirin's work into English himself. I find myself hearing the feasting and the inevitability of the subsequent disaster in the sound and rhythm. Though the minutiae of meaning escapes me, his rendition helps me make sense of what he says next:
"Poetry has been my first language. I entered a society where poetry was regarded as strange. It seems to me that poetry should speak very powerfully to everybody according to their capacity."
Truth One: Poetry is a different kind of language. I accept the limits of my capacity to understand for now, but know if I keep engaging, my understanding of the underlying sense being conveyed will grow, no matter what language it is written in.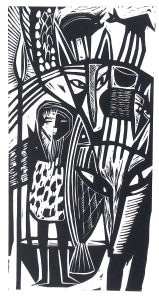 We move on to another seventh-century poem. This time, I have read the words in English translation. Pais Dinogad is a lullaby, a mother singing to her baby. Wynn tells us that Wales has not had its own indigenous hierarchy since the latter Medieval Ages. The most powerful figures were anglophone landowners. This particular poem is powerful because it allows us to eavesdrop on ordinary life in that period.
Truth Two: "How similar the ordinary people are to us. Their experiences are our own. So much history has been lived by ordinary people."
Next, I ask about cultural appropriation. We talk about Dafydd Ap Gwilym's fourteenth-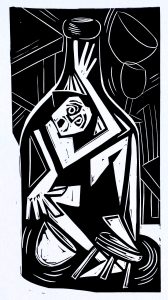 century Trafferth Mewn Tafarn (Tavern Trouble), and Henry Vaughan's seventeenth-century The World, to explore Anglophone Welsh writing in particular; whether it destroys culture or reaches the masses. Wynn explains Dafydd Ap Gwilym's methodology of playing with original Welsh bardic tradition, with forms from Europe. This daring act of cultural synthesis is an example of Welsh nationhood adapting to a new political climate.
"When I was in Harvard, everything Celtic was linked to the Irish. It's been a great beef of mine that the Welsh have not made use of this heritage. The carrier of the Celtic culture is the language. However, it's an ambivalent culture, as Celtic exports can make you confuse them for reality. As for translators… to my mind, they are smuggling cultural booty across the borders. There is a danger of losing everything unique to the work."
Truth Three: Poetry reflects and adapts, even changing language while retaining original form and voice. However, too much means it is weakened and assimilated and may eventually distort the culture it originally comes from.
There is an almost seamless progression to my next question and my next truth as we look at Welsh cultural export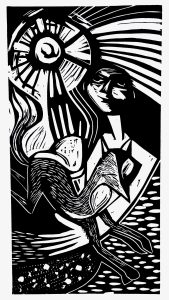 Dylan Thomas. Wynn purposely chose Fern Hill, because it's one of his best-known pieces. Against the backdrop of a world gone mad at the end of the last World War, Thomas harks back nostalgically to a Wales he feels has disappeared forever. It provides an interesting setting for a comment Wynn made previously about the isolation he felt as a Welsh language-speaking poet and the 'great sea of Englishness' he touched upon when he entered the alien world of English literary academia.
"I didn't understand when I started at Swansea University that no one wanted to know about me. In order to get on, I felt I had to blank my background completely. Writing poetry can capture these structures of feeling displaced. Poetic form is the embodiment of the structure of the feeling of this age. Poetry, therefore, shouldn't be ancillary to history. Learn how to read a poem and then you learn how a poem opens up a period for you."
Truth Four: With enough courage, nostalgia can be reshaped to create a kind of cultural synthesis; the shock of displacement finding voice through poetry.
Wynn goes on to share his anger at the monochrome landscape the teaching of literature now inhabits, denouncing it as no longer being fit for purpose. His disappointment is palpable and the passion he's displayed for the history of Wales through poetry dims when he talks of how, in his view, it's looking increasingly unlikely that the truths identified above will be passed into the future.
"There is an ecology to language which makes it important to maintain as many as possible. Every language affords a unique picture of the world that can never be reproduced and which will probably not be appreciated until it's gone.
Despite its resurgence, Welsh is still one of the endangered languages of the world. We know what it's like to live on the edge of a chasm and we fought to come back. Sadly, the digital consumer age we find ourselves in is masking the destructive potential of the erosion of languages. Homogenisation will forever change the world we are now living in. Maybe this is why the youngsters I was teaching towards the end were becoming increasingly suspicious of poetry and more hostile to it."
This seems a good place to bring in the final poem I've chosen by the bilingual Menna Elfyn: Siapau O Gymru (The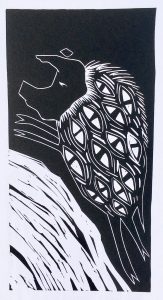 Shapes She Makes). I ask Wynn what should be included in the multi-dimensional language of nationhood, broadening the question to reach beyond Wales, to the wider United Kingdom.
"Social cohesion is key. People must come together, binding themselves through shared values. Liberal tolerance is what we must work towards. England seems to be making great effort, and Wales has also been wide open and endlessly accommodating. New waves of peoples entering our borders are interwoven with Welsh history. This is our latest phase of multiculturalism.
I'm proud of this but, at the same time, we can't be unaware of the challenges and tensions involved. Part of the purpose of my book has been to share how often Wales has had to reshape itself, adjusting in different ways in order to survive. Taliesin – the shapeshifter of legend – has been teaching us how to do it throughout our history."
Truth Five: Poetry is one of the means by which Wales has maintained a degree of continuity or identity within historical changes and we must continue to embrace its nation-creating potential.
This conversation has inspired and challenged, leaving me with one overarching truth: no matter how a nation shifts and changes, we must have the courage to move away from the safe and the neutral. But we can only do so if we have a glimmer of the way ahead, even if we don't see it clearly. Poetry can make this happen. It can bind nations, hearts and minds in stories that mean something to everyone, no matter who we are or where we come from, and that's how we pass the baton from one generation to the next.
I'll leave the final word to Wynn:
"We need a radical revolution. I'm too old, I can't do it any more. It's up to you now!"
*****
Professor M Wynn Thomas, OBE, is Professor of English and Emyr Humphreys Chair of Welsh Writing in English at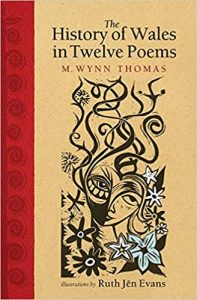 Swansea University. He is a Fellow of the British Academy and of the Learned Society of Wales and former Chair of the Books Council of Wales. The author of two studies of Whitman, he has published two dozen studies of the two literatures of Wales, including Corresponding Cultures, All That Is Wales, and The History Of Wales In Twelve Poems. He is also a member of the Gorsedd of the Bards.
The illustrations come from the acclaimed Welsh artist Ruth Jên Evans, who illustrated all 12 poems in the book. They are reproduced here courtesy of the The University Of Wales Press.
Connect with Ruth on Instagram: @ruthjen2018 and visit her Etsy site: siopruthjen.etsy.com.
Madeleine F White is a published author, poet, and the founding Editor of Write On!
Connect with Madeleine on Twitter + Instagram: @madeleinefwhite
You can listen to an abridged version of the interview and hear Wynn read Y Gododdin on Write On! Audio here: https://anchor.fm/pentoprint.
The History Of Wales In Twelve Poems is available through The University Of Wales Press, on Amazon, and in all good bookshops.
*****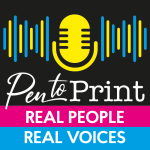 Issue 14 of  Write On! magazine is available now. You can find it here. 
Each edition of our Write On! Audio podcast features an exclusive interview. Find us on all major podcast platforms, including Apple and Google Podcasts and Spotify. Type Pen to Print into your browser and look for our logo or find us on Anchor FM.
*****
If you or someone you know has been affected by issues covered in our pages, please see the relevant link below for ​information, advice and support​: https://pentoprint.org/about/advice-support/
"We need a radical revolution. I'm too old, I can't do it any more. It's up to you now!"