Write On! Interviews Writer Alex Shaw
This week Write On! interviews thriller author Alex Shaw.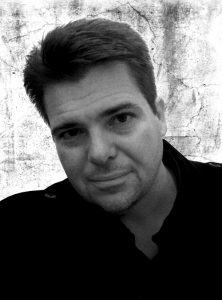 Alex spent the second half of the 1990s in Kyiv, Ukraine, running his own business consultancy before being head-hunted for a division of Siemens. The next few years saw him doing business for the company across the former USSR, the Middle East, and Africa. Most recently, he has spent several years in Doha, Qatar.
Alex is a member of the International Thriller Writers and the Crime Writers' Association. He is the author of three international bestselling thriller series led by his protagonists: Aidan Snow, Jack Tate, and Sophie Racine. His writing has also been published in several anthologies. He is published by HarperCollins (HQ) in English and Luzifer Verlag in German.
Alex, his wife and their two sons divide their time between homes in Kyiv, Ukraine, Sussex, England and Doha, Qatar.
Total Blackout has been shortlisted for 'The 2021 Wilbur Smith Adventure Writing Prize – Best Published Novel'
WO: How would you describe your writing to someone new to it?
AS: I write modern adventure thrillers with an international espionage slant. I write about places I've been to and people I've seen, and I try to highlight geographical areas and potential issues that otherwise may not be written about. I attempt to make my characters believable, although they are capable of extraordinary acts.
WO:  Can you tell us a bit about your book, Total Blackout?
AS: Total Blackout is the first Jack Tate thriller and focuses on Jack, while on a road trip in the States, stumbling across a group planning to launch an imminent attack on the US which will utilise an EMP (electromagnetic pulse) weapon. Jack is forced to rely on his SAS training and attempt to stop the shadowy organisation from getting away, while at the same time rescuing his kidnapped brother.
WO: What inspired you to write in the first place, and what inspires you now?
AS: I always wanted to write. As a child, I never seemed to have enough time, or probably more accurately, I didn't make enough time. I started to write seriously when I was living in Kyiv in the late 90s. Without a television that showed English language shows, I started to read action and adventure and espionage books. I realised that none of these mentioned Ukraine in any detail, so I decided I would write one that did. Now I am continually inspired by visiting new places and learning about their history and culture. I am also occasionally prompted to write by a news story or documentary but, for me, it's exploring both location and characters that drives me to write.
WO: The current issue of Write On! explores the theme 'Keep Going!'  – creating with perseverance and courage. With that in mind, what markers have defined your writing journey? Tell us about where you've had to dig deep to keep going.
AS: My first book took me 12 years to write because it was a hobby, and I was lazy. When I was made redundant, I needed to prove to myself that I could do something else; I needed to be an author. I finished my book in a month and tried to get an agent and a publisher. In 2007, the vast majority of industry professionals accepted postal submissions only. For a year I wrote letters, printed out copies of my book and posted them. Every single query received a 'no'. Some had thoughtful explanations, others words of encouragement and still others just a scribbled 'no'. One publisher wanted the full manuscript, but then the editor changed jobs and it became another 'no'.
This could have been where I gave up, where I doubted myself. Was I a fool? Could I really write, or was I just wasting my time? Was I like a child, fancifully dreaming of becoming an astronaut?
No. I wanted to be an author and decided that I would be.
I self-published with Amazon in the US. When Kindle appeared in the UK, so did my first book. And it started to sell. It sold well. I wrote the sequel. It did the same. After a year, I approached a publisher, who took both books and wanted a third. So, I wrote one.
Out of the blue, inky blue perhaps, two years later, my publisher went into voluntary liquidation and I got my rights back. Now I was faced with the situation that if I didn't find a new publisher, I'd be out of print. So, again, I dug deep, but I now knew that my books had sold and had been liked. I took a chance. I submitted to five, much larger and more competitive publishers. To my utter surprise, I received three offers!
By this point, I had a great publisher, but I still needed help to develop my writing career and sell my future books. I needed an agent. I embarked for the second time, on a year-long search, once more receiving rejection after rejection – but this time via email – before being 'signed'. Then, together with my agent, we sold my two new novels in two 'two-book deals'.
And now, to keep going, I'm focussing on writing my next set of books and pushing for potential film and television deals for my existing works – fingers crossed!
WO: What one piece of advice would you give an aspiring writer?
AS: Believe in yourself. Never let anyone tell you that you cannot or should not write. Only you can write your stories. No one else can, so don't let them!
WO: Question from Twitter user @madeleinefwhite: What other authors are you friends with, and how do they help you become a better writer?
AS: The writing community is extremely welcoming, and I'm friendly with many authors whose writing I admire. By reading their work, discussing writing and in some cases exchanging works in progress or ideas, or simply meeting up for a bacon sandwich, I have become a more thoughtful and effective writer. I'm missing out many names, for which I apologise, but here are a few who have really helped me: Stephen Leather, Alan McDermott, Jake Needham, Tom Wood, Liam Saville, Rachel Amphlett, Charlie Flowers, Paul Gitsham, and Michael Ridpath.
WO: Can you tell us anything about future projects?
AS: I'm currently working on the third Jack Tate thriller. There are plans for more books in my other two series and potentially a standalone for one of my supporting characters. However, I can only write so much at once, so I'll have to see which books my publisher and readers want first. In addition to this, I still have some old ideas, which I haven't had the chance to finish.
WO: Lastly, if you could choose one fictional animal/creature to be a pet or companion, who would it be and why?
AS: Grogu from Star Wars The Mandalorian. He is entertaining, intelligent, caring, funny and has untapped powers which may be handy. Also, I think he'd get on with my two sons.
You can find out more about Alex Shaw here: alexwshaw.co.uk  and connect with them on Twitter: @alexshawhetman or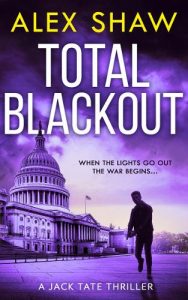 Instagram: @alexshawthrillerwriter or find him on Facebook. Alex is represented by Justin Nash of The Kate Nash Literary Agency: @JustinNashLit.
Total Blackout is available to buy online from all good bookshops or amazon.co.uk/Total-Blackout-breathtaking-fast-paced-adventure-ebook/dp/B089QZPNMW
***** 
Issue 10 Write On! magazine is available now. You can find it here.  
Believe in yourself. Never let anyone tell you that you cannot or should not write. Only you can write your stories. No one else can, so don't let them!