Writer Of The Month: K.J. Quinn
Introduced by Claire Buss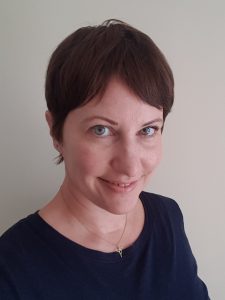 January's Writer Of The Month is K.J. Quinn, who enjoys writing flash fiction, short stories and poetry and has just finished her first – and hopefully not last! – novel, The Purity Pledge, as a Book Challenger with Pen to Print.
Kimberly started creative writing when she entered a 200-word flash fiction competition to celebrate London hosting the Olympic Games at her (then very small) local library in Colliers Wood in 2012. She had no idea that winning it meant she would compete in the Wandsworth Arts Festival Short Story Slam. Kimberly ended up being runner-up and part of the prize was a voucher for creative writing classes. This was life-changing, as she loved the classes, made some wonderful friends, and can't imagine her life without creative writing now.
The first piece Kimberly is sharing with us is a flash fiction about a unique career change during the pandemic.
Economics
I stared at the screen, waiting for Mindy's cackling laugh.
"Emma, I'm very sorry, but we're going to have to let you go." Mindy cleared her throat. "You'll get two weeks' pay and I've written you an outstanding letter of recommendation."
"Very funny, haha." I balanced my laptop on the arm of the sofa and sipped my coffee.
"I'm serious, Emma. That's why I'm recording this meeting. I couldn't get an HR representative at such short notice, but it will go on record."
"Wait, what?"
Mindy dabbed her eyes with a limp tissue."'It's not just you, it's the entire team." Her voice wobbled. "I'm so sorry."
"You're serious?"
"It's not financially viable for the company to continue as it is."
"But … we're a broadband company!"
Mindy sighed. "We're losing our customer base."
"To who? We're the most popular provider in the UK. I run the reports!"
"We're losing our customer base," Mindy repeated. "Like I said, I'll send you a reference."
"Hang on, the notice period is three m- "
The screen went blank. I clutched my mug and waited for her to call back, but her profile showed her as unavailable. Ten minutes later, access to my emails, files and MS Teams was cut off.
I had an emergency Zoom with my friends the same evening.
"It's not fair! We've had six waves  and I never got furloughed!" I gulped the last of my double gin and tonic.
"It wasn't that great, trust me," Michelle said. "There was nothing to spend the money on."
Three squares of faces nodded their agreement.
"And, on the plus side, you'll get to find out what's really important to you." Chrissie tilted her head like a fucking therapist. "I mean, you've been pretty obsessed with work these past couple of years."
"What? I worked my arse off at that place, making sure that people like you could have conversations like this when you were finished sunbathing. Remember?"
They raised their eyebrows and I felt my cheeks flush. I checked Sally, a nurse, hadn't joined the call yet. She'd been AWOL for a few weeks anyway.
"Well, you're lucky you're not a mother," Becky snapped. "I'm stuck with my bloody kids all day."
"Get a job delivering for Amazon," Joanna suggested. "Or at a warehouse – you can listen to whatever you want on headphones. It's really not that bad and it's a workout as well." She grinned and flexed. "My arms are so strong now!"
I glared at the screen. "So this is what my first class Business Studies degree and my MBA were for? To move around boxes of face masks and toilet paper? Those jobs pay next to nothing compared to my salary!" I poured the last of the gin into my glass and finished it off. Fuck the tonic.
Michelle, Becky and Joanna glanced down simultaneously, their faces lit by a soft glow.  I knew Chrissie had just sent them a WhatsApp about me.
"Whatever. I have to go." I slammed down the laptop lid and opened a bottle of wine. It didn't matter if I was hungover tomorrow. I gulped Malbec and scanned my bookshelf for something calming to read.
Six hours later, Freakonomics and the bottle were finished. I was wide awake, thinking back to my dissertation and market drivers. I just couldn't believe no one else had already come up with the same idea. It was so simple!
After a significant number of dark web searches (which, by the way, has some fucked up shit on it), I established that there was a gap in the market.
The clients had to come to me – I wasn't going to risk flouting the travel ban – but otherwise, I provided a full service.
I only accepted bank transfers.
I left a two-week window and cleaned the flat from top to bottom between customers.
And I did whatever I could to provide an outstanding service. (Check out all my five-star ratings. Not a single bad review!)
Most importantly, I was discreet.
And I had strict rules: absolutely no customers under the age of 18. (I didn't want things to get weird.)
I still don't see what the problem is; it's just economics! All I did was provide a service that someone else would have provided eventually, anyway. (You should read the book.)
If it had been a fine, I can understand that. But prison? Seriously? When there were people letting their facemasks slip down in the shops and having house parties?!
Anyway, I've just continued the business here. Mostly prison officers but sometimes other inmates, if they have something to give me in return.
My favourite client is the elderly woman who says I remind her of her granddaughter. She does it so tightly I feel like my rib cage is breaking.
So let me know if you fancy a cuddle. (I charge by the minute.)
(c) K.J. Quinn, 2022
Kimberly says that writing poetry and flash fiction improves her other writing, because it forces her to consider every word and piece of punctuation. She loves the challenge of stripping back everything so that a few words can speak volumes. But Kimberly never expected to write a novel. That came about because she kept using the same characters in short stories for assignments in her first creative writing class. Her teacher at the time, Ardella Jones, said it could be a novel but Kimberly didn't really believe her. A few years later, she started to think maybe it could be but couldn't seem to get past the first few chapters. When she moved to Barking in 2018, she started attending the Pen to Print classes for poetry and creative writing and found out about the Book Challenge competition. Being selected as a 2021 Book Challenger forced her to finish the story that had started germinating ten years ago. Being held accountable with a deadline and having a lovely mentor, Preetha Leela Chockalingam, was exactly what she needed to get the novel finished. It also gave her something positive and tangible to focus on during the pandemic.
In Kimberly's novel, The Purity Pledge, Molly wants to find her father, Jason discovers he's becoming a father and Lauren wants to escape her father. In midwest America 2007,  three seemingly disparate teenagers begin their final year of high school. As their shameful secrets are revealed, a final crisis binds them irrevocably together. Can they navigate the rocky road of young adulthood and leave the past behind without hurting the people they love the most?
Here is an extract from The Purity Pledge: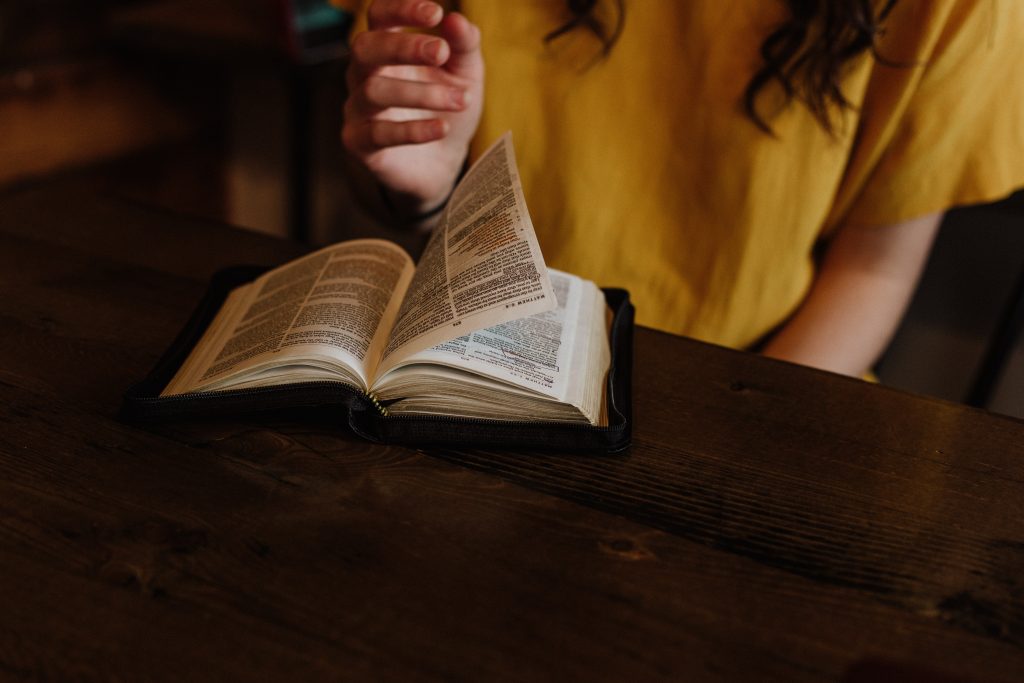 "So, Jason." Dr Schaffer rested his large hands on a file and looked across the desk. His bulky frame, shaggy beard and slightly mournful expression reminded Jason of Winston, the St Bernard dog his family used to own. "Ready for the new school year?"
"Yes, thank you. Looking forward to it," Jason nodded his head and suppressed a yawn. Talking about the future always made appointments go smoothly.
"Good. Glad to hear it."
Dr Schaffer shuffled through some papers in the file for an interminable amount of time. Jason swallowed and shifted in his seat. Five pencils and only two pens were in the holder on the desk but otherwise the office was the same as always. Dr Schaffer read through some notes and raised his head, his eyes invisible behind the light reflected on his glasses.
"And you'll be playing basketball again?"
"For sure. Yes, on Varsity again. Shooting guard."
Dr Schaffer smiled blankly.
"Offense," Jason offered. "It's a good position."
He knew Dr Schaffer didn't give a crap about basketball but he had spent entire sessions talking about games, tactics and techniques. Dr Schaffer seemed content to sit nodding his head or jotting down notes. It was better than it used to be when Jason had filled the gaping silence with whatever came into his head, like what he had eaten for dinner or watched on TV. And the more Jason talked about basketball, the better prepared he was for his next game. His playing improved and he scored more points with each session.
In June, after Jason had spent over forty-five minutes explaining the complexities of man defense plays, using diagrams to illustrate various outcomes, Dr Schaffer had suggested that their sessions be reduced to 30 minute 'check-in's' once a month. Jason's mom had been thrilled at this development. Jason's new goal was to get his sessions down to fifteen minutes.
"Shooting guard. Well done!" Dr Schaffer congratulated him. "Exercise is very helpful for mood elevation. And sleep."
Jason nodded, resisting the urge to turn around and look at the clock on the wall behind him.
"And how are you sleeping now?"
Jason hesitated. "Better. Yes, much better. Really well." He sat back in his chair and forced his hands to rest casually on his knees.
"Hmmmmm." Dr Schaffer stroked his beard and jotted something down in the file.
Jason wondered if beards were prerequisites for becoming a shrink because all the male ones he'd met had them. He preferred female psychiatrists. They kept things tidier.
"Ok, then." Dr Schaffer put down his pen. "So, anything else you want to talk about?"
"No, thanks." Jason couldn't believe how easy this session had been. Definite progress. He stood up.
"I think we have a few more minutes."
Jason sat back down.
"So, how are your symptoms?"
"Non-existent."
Dr Schaffer raised his eyebrows.
"Almost." Jason clarified. "Almost non-existent."
"Huh. And now that you're sleeping better, no memories coming back?" Dr Schaffer leafed through the papers in the file.
"No."
"Nothing playing on your mind?"
"No."
Dr Schaffer tilted his chair back and nodded slowly.
Jason's legs were jiggling up and down. He pushed his knees down with his hands and willed himself to stay in the chair instead of running out of the room.
(c) K.J. Quinn, 2022
Kimberly recently published a poetry pamphlet, Things I Know, in 2021 through Pen to Print's advanced poetry class. She was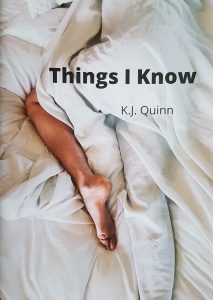 surprised how much she enjoyed poetry as she'd never studied it before, so it's been fun reading various poets and experimenting with different styles. Kimberly received a Special Commendation in the 2021 Pen to Print Poetry Competition for Not Another Love Poem.
Not Another Love Poem
I can't stop thinking
about how to stop thinking
about you.
I need to finish
what you started.
To start
I'm not writing poems
about you
anymore, especially
if they involve rhetoric.
I'm going to forget
all about us
although I'll never forget
us sleeping
together, staying awake
all night.
I can't remember
you not being
in my life, but let's remember –
you've never been here.
I can't believe we stole
kisses.
I never believed I'd steal
from another woman –
be such an anti-feminist
feminist.
I always said I'd never wait
for anyone
and I'm not waiting now
I just haven't found anyone
else.
(c) K.J. Quinn, 2021
To order a copy of Things I Know (£6 including p&p for UK delivery), or to be notified when The Purity Pledge is available for purchase, contact Kimberly on kjquinnauthor@gmail.com.
Kimberly says: "I am in huge gratitude to the entire Pen to Print team for all their classes, events and support over the past three years. I have achieved things I never thought possible and encourage everyone reading this to be brave, put pen to paper and get writing!"
*****
Issue 11 of Write On! Magazine is out now. See it here!
Write On! Audio Podcast Contributor Giveaway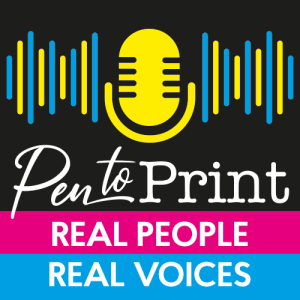 Get involved with Write On! Audio. As a contributor, you could win A Writer's Journal Workbook by Lucy van Smit. All Write On! Audio submissions (creative or opinion pieces up to six minutes, inspirational moments one to two mins – a short poem for example and why it inspires you – submitted before 20th February) will be considered eligible. The first two pieces chosen for broadcast will receive a book. Submit on: pentoprint.org/get-involved/submit-to-write-on/.
Visit anchor.fm/pentoprint to listen to the Write On! Podcast and get inspired.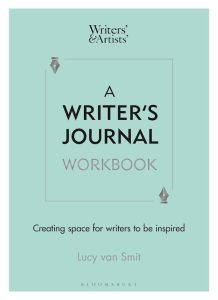 Published by Bloomsbury, A Writer's Journal Workbook is packed with creative tasks, goals and advice. As an added bonus, you can also purchase it directly with this special discount code: AWJW25
I have achieved things I never thought possible and encourage everyone reading this to be brave, put pen to paper and get writing!