As A… Writer: Mary L. Walsh
This week, Write On! page editor Eithne Cullen chats with short story author, Mary L. Walsh.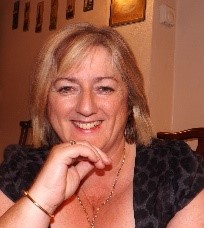 Mary was born in Hammersmith, London, to Irish parents, but grew up and went to school in Dagenham, Essex.
She has always written poetry, starting at about age nine, winning a poetry competition at school.  She writes short stories and poems for children, her work has been published in the Great British Write Off anthology and also in Strict Forms, the anthology produced by the Barking Foxes Poetry Stanza and the Pen to Print programme.
Mary lives with her husband Denis and has three children and five grandchildren, a dog, a cat and a canary.
EC: How would you describe your writing/work to someone new to it?  
MLW: My writing work is easy to understand.  You don't need to analyse it to find its meaning. I write about ordinary things in life: children, pets, love, life, death and sometimes politics!  
EC: Can you tell us a bit about your latest work?
MLW: My father was a native Gaelic speaker and my sisters and I were brought up as Irish, learning step dancing and singing and all about Irish history.  Presently, I'm putting together a collection of poems influenced by Ireland, starting with my father's leaving to come to England, glimpses of his home village and my own experiences of being brought up as Irish in Dagenham.
EC: What inspired you to write in the first place and what inspires you now?
MLW: Writing poetry is something I have always been compelled to do.  I'm not sure what inspired me in the first place, though, as an avid reader, I love richness of language.  I enjoy the rhythm of words in poetry, whether rhyming or not.  Spike Milligan was the first poet I took an interest in as a child; his poems are funny and easy to read.  Later, I read Hilaire Belloc's Cautionary Tales. I remember being quite horrified at the tale of Jim, who ran away from his nurse and was eaten by a lion.
I love the Just So stories by Rudyard Kipling. 'The great grey green greasy Limpopo River' – what wonderful use of language!  Today, I enjoy the poems of Pablo Neruda and John Cooper Clarke. Anything can inspire me now: things I see on a train journey, snippets of conversation I hear when eavesdropping on others, Nature's beauty and more personal things like spending time with my sisters, the death of my mum and sitting with my dad one afternoon.
EC: The current issue of Write On! explores the theme of Head In The Clouds – exploring inspiration and creativity along with the need to stay grounded. Can you tell us a bit about how you manage to combine the two in your writing?
MLW: First of all, anyone who lives with other people or goes out to work, knows that sometimes it's not easy to be inspired and concentrate long enough to create a piece of work. However, this also keeps my feet firmly on the ground.  My inspiration usually starts with a line that I like and develop into a poem later on in the day. It's important to stay grounded, so that I can follow the forms of poetry and try to make my poems fit the chosen one. For example, the form of a Haiku or a Sonnet doesn't always work. Being inspired is one thing, but   producing a finished poem is another. I have to put on my practical head!
EC: What one piece of advice would you give an aspiring writer?
MLW: When you start, just write! Rhyme or not, it doesn't really matter; the important thing is to get it down on paper.  Put your poem or story away for a week, then read The Ode Less Travelled about writing poetry. Join a group, get feedback and be proud you are a poet!
EC: Twitter user @loneshepherdess has asked what your earliest writing memory is.
MLW: My earliest writing memory starts at school.  I think I was about nine and wrote a poem about the sea for a competition.  I won and still have the certificate but, unfortunately, not the poem.  My mum was an avid reader and made sure we went to the library, guiding us to read a wide range of stories. My dad used to make up silly stories about farmers putting cows on roofs to eat the moss, or men jumping off the roof to put on their trousers.  I was also a very quiet child and spent a lot of time exercising my imagination with make-believe and, at school, staring out of the window daydreaming instead of working.
EC: Can you tell us anything about future projects?
MLW: I'm putting together a book of Irish poetry via Amazon Kindle called Fly Away Home soon.
EC: Lastly, if you could choose one fictional animal/creature to be a pet or companion, who would it be and why?
MLW: The humble snail has been a great inspiration for my poem How To Hunt The Shellakybookie.  An unlikely choice, I know, but they are much maligned. Plus, one of my sisters is scared of them!  Otherwise, it would have to be a cat.  Gobbolino The Witches Cat by Ursula Moray Williams has always been a favourite because he doesn't fit in and faces a lot of adversity before finding happiness beside the fire.  If you've not read this yet, you must, it's a treat!
You can find out more about Mary L Walsh and the Barking Foxes Poetry Stanza  and/or connect with them on Facebook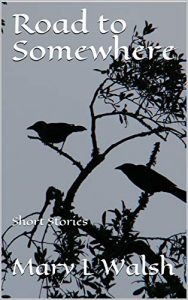 Strict Forms Anthology is available to buy on Amazon
Road To Somewhere, a collection of very short stories is also available to buy on Amazon
Don't forget you can check out Issue 4 of Write On! magazine online by clicking here.
I'm not sure what inspired me in the first place, though, as an avid reader, I love richness of language.