Saturday Spotlight: Latest Book Releases w/c 4 July
by Claire Buss, Deputy Editor, Write On! 
At Write On! and Pen to Print we want to help connect authors and readers, so we've created a Spotlight page every Saturday, showcasing some of the exciting new reads available. The list has been curated by Lisa Rouiller and myself, based on books that you send us, so if you're an author and you'd like your book in the spotlight, reach out to Lisa at pentoprint@lbbd.gov.uk. Whether you're an indie author, with a small press or mainstream publisher, we'd love to hear from you and shine a light on your new novel.
Write On! offers other opportunities for writers as well. If you'd like us to feature an extract from your book or a short story, please send the extract, book cover and blurb to pentoprint@lbbd.gov.uk with the subject Write On! Showcase (ensuring you have your publisher's permission, of course).
Pen to Print are also looking for short videos from people reading a passage from their favourite book, or authors reading extracts from their own books. These videos will be featured on the Pen to Print YouTube channel and across our social media. Please send in your videos or links to pentoprint@lbbd.gov.uk with the subject 'Video Stories'.
A warlock from the underworld in the guise of a human. An honorable pirate with his heart set on revenge. All hell is about to break loose.
A chance encounter at a masquerade ball will give Lady Elizabeth Whitton the chance to escape a life she never wanted. A fairy realm where all that is good is created, slowly withers away as the patriarch fairy dies. Elizabeth has no idea how closely the worlds are connected, or how her destiny as the 'Light Bringer' will be the only thing capable of saving everything she loves. When their worlds collide, and the warlock lord of the underworld releases his beasts on the Earth, everything will be thrown into chaos. Will Elizabeth sacrifice her one chance at true love and accept her destiny? Or will the beasts win out and destroy humanity once and for all?
Available to buy here
Connect with Angelique Anderson
The sun is dying, and it's taking the Earth down with it.
Jack Bishop needs a pair of tickets aboard one of the Arks – colossal lifeboats destined to shepherd humanity to the stars. Desperate to save his wife, he signs up for a dangerous wormhole experiment… but something goes catastrophically wrong, and Jack finds himself cast into the Stellar Abyss.
Rescued by a ship of sentient automata on the run from a criminal warlord, Jack discovers a thriving intergalactic community on humanity's doorstep. They have the technology to save Earth. The problem is, nobody's ever heard of the place… and the androids are more interested in finding a mythical sanctuary than taking Jack home.
Jack wanted to escape Earth. Now he has to find a way back there – before it's too late.
The Final Dawn is the first book in The Final Dawn series. If you like page-turning space operas, then you'll love this epic science fiction adventure.
Available to buy here
Connect with T.W.M Ashford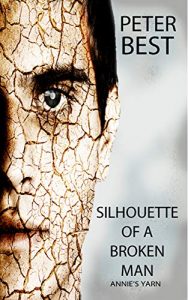 Charlie Chambers loves to make plans; he swears by them. Unfortunately, they rarely bear fruit for the young man and often land him in the hottest of water. Now he has another, but this one is foolproof, and it can't go wrong. Just as well, because the stakes are sky-high.
If it works, the girl he wants to spend the rest of his life with will no doubt think he's the hero he aspires to be. If it fails, it means trouble and a lot of it. It could even mean death.
As the hours go on, the lure of Scotland calls and more sinister plans have to be made, especially when he's given a letter written by the hand of his dead aunt. But one thing Charlie didn't account for in his master plan, was the green-eyed monster of jealousy, a village full of lies, and a man named Mad Harry.
Available to buy here
Connect with Peter Best
This sweeping saga, inspired by the brave nurses and doctors from Park Hospital (now Trafford General), opens at the end of World War II.
It's May 1945 and at 3pm, Nurse Kitty Longthorne listens to Winston Churchill's broadcast on the radio. Germany has signed a declaration of complete surrender. The mood in Park Hospital, still full of wounded American soldiers, is jubilant and hopeful, though the Longthorne family is anything but.
Kitty's twin brother Ned is still missing in action, her mother is gravely ill and her father is struggling to stay on the right side of the law. The man she hopes to marry, the respected Dr James Williams, has become distant. He's busy campaigning for the future of Park Hospital and working closely with Nurse Violet, whose privileged background matches his own – too close for Kitty's liking.
Caring for the patients brings untold challenges for Kitty. With a family that continually throws obstacles in her way, and a career that's a mountain she may never be able to climb, will she have the strength to find her own happy ending?
Losing her will break him but, as his world falls apart, he might just find fresh hope in a whisper among the trees.
Oxford botanist Adam Roberts is on the cusp of a breakthrough about how trees communicate with each other through hidden underground networks when he makes a discovery that will reset humanity's understanding of the natural world and their own connection to it.
Meanwhile, he lives in a perfect bubble of happiness with his girlfriend, Evie, a composer who is about to begin a symphony that will touch the hearts of everyone who hears it. But, just as their life together seems bright with possibilities, shocking news comes out of nowhere, rocking their world to its core.
As his life is torn apart, Adam must navigate the stormy waters of despair as the world he thought he knew begins to unravel before his eyes. A mysterious stranger in the woods can help him discover all the answers, but will Adam be able to survive the darkness and open his eyes to the magic that lies all around him?
Available to buy here
Connect with Nicholas Cook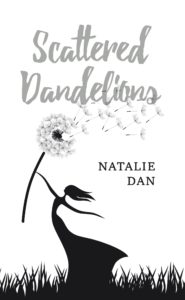 Fifteen-year-old Selina is sick of battling for her place in the world on account of her dwarfism. She has found her happy looking after her three-year-old nephew, Nate. Becoming his world is more important than school, more pressing than the threat overhanging their village.
Meanwhile, her brother lives on a roof, protesting lamely about the destruction of their village for nuclear waste. He feverishly makes plasticine figures with his son's toys and shows a brutal lack of empathy when Nate's family decide to move away.
As her family fragments, Selina battles again. Better to squash some toes than become the absent Thank-You-Card aunt.
Available to buy here
Connect with Natalie Dan
How long can you get away with murder?
In an idyllic Sussex town, Mr Quinn whispers a secret on his death bed. Hours later, the person who had cared for Quinn is killed.
Mr Quinn's secret sets off events unlike anything Detective Grant and Psychologist Ruby Silver have ever seen.
A series of deaths follow, as a killer tries to cover their twenty-year trail of 'murder by drowning'.
Grant, Silver and the team must track a killer who's been getting away with murder for years. But, when treachery, corruption and secrets from the past are used against Sergeant Tom Delaney, the killer turns their attention to one of Grant's own.
Grant and Silver are back in this unmissable new crime thriller. It can be read as the sequel to Deadly Motives, or as a brilliant stand-alone. The perfect read for fans of authors such as Angela Marsons, Robert Bryndza and Helen H. Durrant.
Available to buy here
Connect with Ann Girdharry
When journalist Steven Pearn inherits his grandmother's seaside cottage, he steps out of his boring city life to start anew in the heart of Cornwall. However, the idyllic lifestyle he was expecting turns to disaster when he finds a body washed up on the beach.
Steven finds himself linked to the victim through an ancient atrocity which he is forced to experience night after night in his dreams. While trying to solve his problem, he finds himself in a surreal world where witches are real and death curses cannot be outrun.
Available to buy here
Connect with Ellen Hiller
A brilliant new drama by bestselling author Caroline England, writing as Caro Land.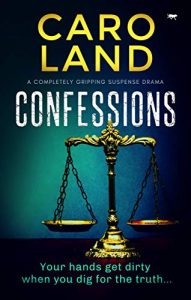 Dig for the truth and you'll get dirty…
Natalie Bach is facing personal turmoil, legal conundrums and challenges. While trying to make a difference, she walks the fine line between being a help and a hindrance.
Seconded to criminal law firm, 'Savage Solicitors', Nat finds herself out of her depth when she's handed a complicated and tragic case of assisted suicide. Will she get to the bottom of what really happened?
With a heavy workload to juggle, can Nat untangle her own feelings from another very personal and troubling investigation?
Confessions is the second book in a gripping new legal, crime suspense series written by bestselling author Caroline England, writing as Caro Land, though it can equally be read as an unmissable stand-alone.
It will appeal to fans of authors such as Diane Jeffrey, Samantha Hayes and K.L. Slater, as well as readers of women's fiction.
Available to buy here
Connect with Caro Land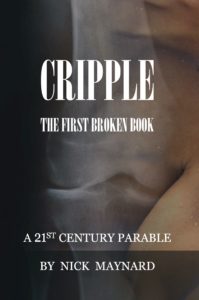 Jonathan is a twenty-two-year-old quadriplegic, and Carol is his mother and carer. From their windows, they both see a young man at a bus stop and a fantasy journey ensues…
This book is a parable for the 21st Century,  exploring the concept of virtual relationships and asking questions about their validity. Are these relationships any less real or meaningful than the ones we choose to conduct in the physical world? What's if we can't conduct 'traditional' relationships? Does that mean we shouldn't look for alternative ways to fall in love?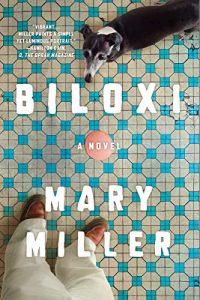 Mary Miller seizes the mantle of southern literature with Biloxi, a tender, gritty tale of middle-age and the unexpected turns a life can take.
Building on her critically acclaimed novel The Last Days Of California and her biting collection Always Happy Hour, Miller transports readers to this delightfully wry, unapologetic corner of the south; Biloxi, Mississippi, home to sixty-three-year-old Louis McDonald, Jr.
Louis has been forlorn since his wife of thirty-seven years left him, his father passed, and he impulsively retired from his job in anticipation of an inheritance check that may not come. These days, he watches reality television and tries to avoid his ex-wife and daughter, benefiting from the charity of his former brother-in-law, Frank, who religiously brings over his Chili's leftovers and always stays for a beer.
Yet the past is no predictor of Louis's future. On a routine trip to Walgreens to pick up his diabetes medication, he stops at a sign advertising free dogs and meets Harry Davidson, a man who claims to have more than a dozen canines on offer, but offers only one: an overweight mixed breed named Layla. Without any rational explanation, Louis feels compelled to take the dog home. The two become inseparable, with Louis dumbfounded to find himself in love—bursting into song with improvised jingles, exploring new locales, and reevaluating what he once considered the fixed horizons of his life.
With her "sociologist's eye for the mundane and revealing" (Joyce Carol Oates, New York Review Of Books), Miller populates the Gulf Coast with Ann Beattie-like characters. A strangely heartwarming tale of loneliness, masculinity and the limitations of each, Biloxi confirms Miller's position as one of our most gifted and perceptive writers.
Are you overwhelmed by the business of being an author?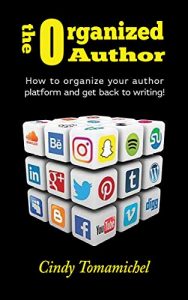 Tearing your hair out trying to figure out your author platform? Is your precious writing time disappearing into the time suck of social media?
Imagine having an organised platform with information ready for your next book launch. A magical place where readers can browse your books and contact you, begging for more. You could be that author!
Whether you are a fledgling author just starting out, or a seasoned professional, The Organized Author is here with the answers you need. Authors around the globe have used this system to build and streamline their platforms, getting back to doing what they do best: writing.
Don't waste precious time searching the internet for a how-to guide. You've found it already. Grab this book, and let's get cracking!
Available to buy here
Connect with Cindy Tomamichel
Remember, if you're an author and you'd like to see your book in our Saturday Spotlight, email: pentoprint@lbbd.gov.uk and send us the details of your new novel. 
Further Links

For details of Penguin RandomHouse new releases, visit their website here.
For details of Hachette new releases, visit their website here.
For details of HarperCollins new releases, visit their website here.
For details of PanMacmillan new releases, visit their website here.
For details of Simon & Schuster new releases, visit their website here.
Disclaimer: Amazon links are given for ease but please remember there are a number of other online retailers operating, including hive (which helps to support independent book shops), Kobo, Apple Books, Google Play and Nook as well as online stores for bookstores like Waterstones, Barnes & Noble and WHSmiths. Given the current situation, though, please check first.
We want to help connect authors and readers, so we've decided to create a spotlight page every Saturday, showcasing some of the exciting new reads available.