In Conversation With Kia Abdullah
by Claire Buss
The coronavirus and the country-wide lockdown have resulted in many changes and adaptations to our daily lives; not least the temporary closure of libraries and the delay in producing the print version of Write On! magazine. In response to this, the team here shifted our focus to a different offering on the Pen to Print website, with daily articles designed to support, encourage and emotionally boost our readership. Our current theme 'Head In The Clouds' explores the concepts of inspiration and creativity along with the need to stay grounded; never more relevant than right now.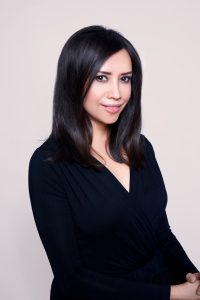 It was with this theme in mind that I sat down to interview author and travel writer Kia Abdullah.
Ensuring my children were suitably distracted, I opened Skype and attempted to make contact but typically technology let me down and it didn't work. The wonders of lockdown technology soon came to the rescue as Kia and I met on Zoom instead and I got to marvel at the beautiful bookcase behind her whilst desperately trying to remember whether or not I'd emptied the draining board behind me.
But I needn't have been nervous: Kia was charming, friendly and happy to talk about her latest book Take It Back as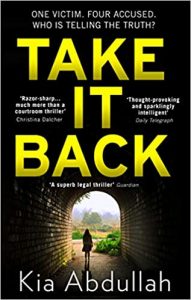 well as her other passion in life, travelling – but more on that later. Take It Back is a gritty legal thriller, telling the story of a 16-year-old white girl with facial deformities, neglected by an alcoholic mother and the accuser of four handsome teenage boys from hardworking immigrant families, all with corroborating stories. I asked Kia where the inspiration for this story came from and she told me about how her conservative Bengali family upbringing in the deprived Tower Hamlets area actually pushed her to break the mould of expectation and pressure put upon young women in her community.
"I saw how public opinion and the media turned against Muslim communities."
Her feet-planted-firmly-on-the-ground mentality has been fuelled by a life-long love of reading. As a child, this passion shaped Kia's world view and stoked her fires of ambition; encouraging her to look beyond the traditional boundaries her community expected of her. We talk about how easy it would have been to just give in.
Anne Of Green Gables by L.M. Montgomery was a huge influence and favourite. Anne was meant to live up to certain expectations, but had the strength of character and determination to do it her own way. It was a mindset Kia greatly admired.
"Reading is a key release for working-class families."
In Kia's opinion, the importance of local libraries cannot be highlighted enough, as access to books is such a fundamental requirement. I completely agree. In fact, libraries appear to be a foundation stone in many Write On! page editors and contributors' lives. (Check out our feature from last month: A Collection Of Library Lovers.)
Sticking with our theme of 'Head In The Clouds' I ask Kia about her travel writing. Together with her partner, Peter Watson, she runs the Atlas & Boots outdoor travel blog, covering thrilling activities in far-flung places. So, what is her most inspirational location to date? The answer: Samoa. Kia describes the country as so beautiful, with amazing food and a whole different vibe of life, with no apparent stress. Her eyes sparkling, she describes the trip and leads me to my next question: How different is it to write travel pieces and fiction novels?

Kia explains her different mindsets. When travel writing, she is constantly engaging with the world, people and nature around her, as her blog posts are written while she is travelling, whereas her fiction writing is a more internal process. The room has to be quiet. She needs silence, so she can get locked into the world of her characters. I completely understand this, as I also find it hard to write with lots of external stimuli going on. Kia confesses she finds it easy to switch between the two. Being on the road helps get her into the travel-writing frame of mind, and she never works on her fiction while trekking the world. She maintains a clear division in physical space and environment when writing these two different styles.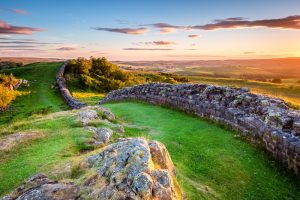 We can't ignore the impact corona has had on the travel industry. Kia confirms all their upcoming travel has been cancelled. Atlas & Boots is still able to publish two posts a week: one editorial piece with the intention to sustain travel inspiration for when people start again, and one about UK-based travel opportunities, for example, The 12 Best Hikes In Northumberland National Park.
I ask Kia whether she thinks people will still want to travel when we finally reach the 'new normal'.
"Travel is a human instinct."
When COVID is over, she believes people will definitely want to travel and tells me to consider the London parks; how people are moved to be out in nature and refuse to be governed by fear. Kia says she is personally chomping at the bit to get back to travelling, but hopes that ever more people will do it in a responsible way, now that we've seen the positive effects of reduced air pollution. We should, instead, be encouraging people to engage with nature and travel intelligently. Travel and tourism can evolve in a more sustainable manner. As an example, Kia explains that,  although she and Peter may take two long-haul flights, they then spend three months travelling between those flights.
It's inspiring to listen to Kia talk with such passion about her love of travel, particularly when she fact-checks the details of towns in the Northern State of Punjab. For the first time in a generation, people in their twenties get to see the Indian Himalayas from their district because the fog has cleared.
Another passion of Kia's is the Asian Booklist, a website she has set up to highlight the breadth of literary talent in the British Asian community and, more importantly, share critically-acclaimed work that transcends race. In 2016, fewer than 100 British authors of colour were traditionally published. Her goal is to get that number much higher. The aim of the website is to create a critical mass of readers who can influence publishers. Started in 2020, the website has been positively received, and has begun to support these under-represented authors. There is currently no networking framework for British Asian literature, and inbuilt audiences from the likes of British Asian and Asiana magazines have vanished, as the print titles were cancelled.
I ask Kia how she hopes the website will evolve. She admits a lack of resources is currently hindering development but, hopefully, with future funding to cover site automation, she will be able to develop monthly interviews with British Asian writers, create more site content and ultimately explore the craft of writing, rather than be the tick in the diversity panel box.
We have almost reached the end of our interview. My final question is around how Kia has coped with staying creative through lockdown. She is open and honest with her response and, like many of us, felt untethered in the first few weeks, with the days seeming to merge together. In true warrior style, though, she became more productive and began sticking to a strict routine of being at her desk from 10am until 6pm.
"I stopped being on the news feeds and instead narrowed my focus onto my work."
With her second legal thriller Truth Be Told due out this September, Kia has been tackling another hot topic. This time, it's a case concerning consent and how society forces young boys into toxic masculinity. Another hard-hitting, community-driven theme that will no doubt leave us questioning our traditional roles.
You can connect with Kia on her website: kiaabdullah.com 
Take It Back is available to buy on Amazon.
Don't forget you can check out Issue 4 of Write On! magazine online by clicking here.
Anne Of Green Gables by L.M. Montgomery was a huge influence and favourite. Anne was meant to live up to certain expectations, but had the strength of character and determination to do it her own way. It was a mindset Kia greatly admired.