Friday Feature: The Challenges Of Publishing A New Novel During The Current Crisis
by Owen Knight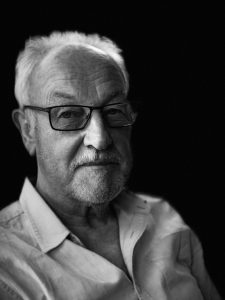 I spent a year writing my new, fourth, novel Another Life, a work of speculative fiction conceived as a twenty-first-century version of It's A Wonderful Life. In 2019, once confident of completion, I began pitching to agents and publishers.
I compiled a list of 72 agents and 185 potentially suitable publishers. Accepted wisdom is that authors should approach agents before publishers. Most writers dream of being published by a big-five publisher and these will only accept agent submissions. There is little point in contacting all the other publishers before talking to agents, as they will have no one to approach if the large publishers are not interested.
After contacting all the agents on my list, I moved on to the publishers. I've still had no response from 32 of the agents. Several made positive, constructive comments, which were welcome, albeit disappointing.
My publisher list presented different challenges. I am motivated by recognition rather than material gain: there is an implied endorsement when a publisher takes a financial risk by accepting a book. Of my list, 113 either rejected me, or I rejected them after investigating their suitability. I held back from submitting to another 51, either because they were closed to submissions, had small lists, unattractive covers or only published eBooks. When working with a small publisher, the author must commit to assisting with marketing and this is more difficult with eBooks.
I was giving up hope of finding a publisher and began to experiment with self-publishing. I wanted to avoid this route, owing to the need to take on some or all of the tasks of publishing, editing, proof-reading, graphics design, typography, audiobook production, marketing, sales, warehousing and distribution.
Life changed for the better last November. I met a new member at a Society of Authors meeting, whose novel had just been published by a small independent publisher. I noted the publisher's details and got in touch the next day. Over the next few weeks, we exchanged emails and Skyped, going through the 'sniffing tails' process. On New Year's Eve, I received an offer of publication.
We spent three weeks agreeing contract terms. The Society of Authors made several recommendations for change, which were accepted by the publisher, except one of minor importance.
The editing process went smoothly. I accepted several suggestions for improvement. When I pushed back on changes, my views were accepted.
One of the themes of the novel is the relationship between the Green Man and my protagonist. May Day, when the rebirth of the Green Man is celebrated, presented the ideal date for the launch.
One significant hurdle was agreeing the cover. I had entered the project with firm views on the front and back cover formats. The publisher politely steered me away from these, nudging me in the direction of his ideas. Within a few weeks, the design was agreed and, on 3rd February, I confirmed the publication date of 1st May on my website and social media and the advance order listing on Amazon.
I prepared a marketing plan. I designed business cards and postcards and rejigged my social media pages and website to focus on the new book. I contacted my list of leading UK book bloggers and requested an interview from BBC Essex. I sent copies, requesting reviews, to newspapers and to magazines specialising in speculative fiction.  I requested coverage in free local magazines and drafted a paid advertisement in one with a circulation of several thousand. I had identified several local book events and was booked to lead a discussion at an Essex Book Festival event. I updated my list of personal contacts, including hundreds of former business associates on LinkedIn. I was delighted when The Company Of The Green Man agreed to list the book on their website and to publicise to their members, 1st May being a key date in their celebrations.
All was going to plan until, five weeks before publication, lockdown began.
Our plans began to slip away like a mudslide. The summer events were all cancelled, although my Essex Book Festival event went ahead before the remainder of the festival was cancelled. Bookshops were closed. I made an offer to local independent bookshops to provide signed copies and a virtual event. They shared my 'support local authors and bookshops' messages but have, understandably, deferred other activities. Even when bookshops reopen, they are unlikely to want an author sitting at a table in their one-way social distancing system, like a Madame Tussauds installation. The presenter of the BBC Essex programme explained that his show had been reformatted because of the pandemic, with author interviews being deferred until normal service is resumed.
The local free magazines moved to an online-only format, as no one was willing to deliver to people's homes. I pulled the advertisement as, typically, readers retain a printed copy until the next one arrives and may well glance through it several times. It was unlikely anyone would log on to an online edition.
The biggest blow came on publication day. After being listed on Amazon for several weeks, suddenly, the Amazon order button was no longer displayed. Purchasers of paperback copies were presented with a message stating they would be emailed when Amazon had a delivery date. My publisher discovered that paperbacks ordered from the UK are printed in the US and shipped to the UK. With social distancing rules introduced in warehouses, a backlog of orders had built up. The problem was resolved within a week, but how many people, on launch day, will have found the book unavailable and would not return?
All is not lost, though. There are good reviews in the pipeline. My publisher provided more assistance than I could have expected and continues to be supportive. We plan to relaunch late summer, or when conditions are more conducive to success.
Marketing and sales often provide bigger challenges than the writing!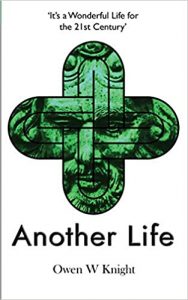 Another Life by Owen W Knight is published by Burton Mayers Books at £8.99 paperback or £4.99 Kindle.
You can connect with Owen: website owenknight.co.uk, Facebook, Twitter and Instagram. 
Our plans began to slip away like a mudslide. The summer events were all cancelled and bookshops were closed.