Friday Feature: Theatre In Pandemic
by Lucy Kaufman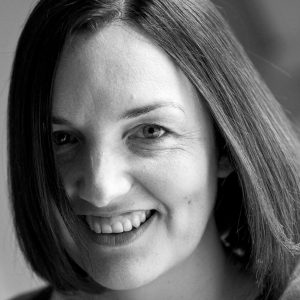 In February this year, I was merrily beavering away, co-writing The Tales of Beatrix Potter, an open-air theatrical/musical extravaganza for children and families  to be performed by Spontaneous Productions in a south London park in May. The show was cast, the songs had lyrics, and a teaser poster was already being mailed out. This was back when the coronavirus was in the news, but as something happening 'over there', in China, in Italy. It had not yet reached the status of 'pandemic' and there was still much preventative talk about handwashing and the National Anthem. Within a matter of days, it had become obvious the deadly virus was not going anywhere soon and, in fact, with our airports open, it was fast approaching the UK. As we have since discovered, it was here already and the cases began to mount up.
We all know what happened next. COVID-19 has affected everything, and everyone, and the cancellations and closures are too many to catalogue. Whole industry sectors have suffered, many businesses have folded, and the economy is sure to go into a decline that will take years to recover from. Putting our little show on hold was a no-brainer and of little consequence in the new grand scheme of things. We would revive it when this thing was over. If it is ever over.
Our small project, though, is just one of thousands of similar shows all over the country that have been shelved: from the mighty West End to the regional theatres, the theatres on the fringes and the huge festivals. For an industry that relies on live performance and a (hopefully big) audiences in a (usually) indoor space, the pandemic has been devastating. Many theatres have been forced to close, ticket agents have gone bust, and even one of our most prestigious, heavily-funded theatres, The National Theatre, has fretted over how it will survive without a major cash injection. The Globe may not survive.
For every cancellation, every closure, there are, of course, many human stories. Actors, directors and other theatre creatives (all of whom are very often on a low wage) have lost what livelihoods they had and their future is uncertain. At the beginning of lockdown, The National Theatre and other theatre companies tried to continue to provide entertainment for a theatre-starved audience, as well as a brand-new audience stuck at home, who suddenly craved wall-to-wall entertainment. The theatre companies streamed recorded versions of their back catalogues, with viewers making a voluntary donation. But, as the regular income halted and the costs of running huge, expensive buildings continued to mount up, it became increasingly obvious that the theatre industry was close to collapse. The government has now ploughed £1.57 billion into a relief package for the arts and heritage sector. Whether this will be enough to save British theatre, time will tell. It may help the big guys, but whether it will trickle down to the individual 'talent' remains to be seen.
But it's not all doom and gloom. As with any crisis, the pandemic has also brought opportunity, and theatre creatives have done what they do best: got creative. Many theatre companies have found innovative ways of bringing 'live' theatre to audiences via online platforms, and writers, actors and directors have collaborated on new plays relevant to our lockdown era. 2020 has become the monologue's 'moment': a one-person short play can easily be rehearsed, performed and live-streamed or recorded by a single actor at home, in front of a laptop or on their phone. For one of my short plays, Vintage, a two-hander, live-streamed as part of Encompass Productions' now online short play night, the producers were lucky enough to find the perfect actor couple who were locked down together.
Monologues, two-handers, and short plays generally are, therefore, in higher demand from writers than ever before. Plays with bigger casts are receiving online readings via Zoom. Radio plays are being recorded with actors in vastly different locations. Our work (usually restricted to a tiny venue and a relatively small audience) can now be seen by people all over the world. Actors and companies may well add online live theatre to their future, post-pandemic arsenal. Now that shows are permitted outdoors again, expect outdoor theatre to thrive — British weather permitting! 'Spontaneous Productions' is bringing a specially-conceived, socially-distanced children's show Puss In Boots to Mayow Park this summer. Who knows, there may be hope for The Tales Of Beatrix Potter next year. Whatever, the old adage is proven. Even when it comes to a global pandemic, for theatre folk 'The Show Must Go On'.
Connect with Lucy on Twitter: @lucykaufman_
Whatever, the old adage is proven. Even when it comes to a global pandemic, for theatre folk 'The Show Must Go On'.