Friday Features: Debut Dagger – A Springboard To Publication For Crime Writers
By Dea Parkin

The CWA Debut Dagger, sponsored by ProWritingAid, is the award to win for would-be crime novelists – or not even win; every year most of the writers who make the shortlist get representation by literary agents. So what's the competition for, and how do you go about entering – and winning?
The Debut Dagger is awarded every year by the Crime Writers' Association for the opening of a crime novel and a synopsis. That's it – you don't need to have completed the novel to enter. The competition has been going for over 20 years and the handful of writers who are shortlisted often go on to get publication deals, and win further awards. M W Craven, who was shortlisted with Born In A Burial Gown back in 2013, won the CWA Gold Dagger for best crime novel of the year in 2019 with The Puppet Show. He ascribes much of his success to the Debut Dagger – read his story here.
Rules
The competition opens every year on 1 October and closes at 6pm GMT on the last working day of February – Monday 28 February in 2022. You need to submit your opening 3,000 words and a synopsis for the full novel of up to 1,500. The CWA are very strict on that word count, too;  you mustn't go so much as a word over, so that no one has an unfair advantage.
Eligibility rules have changed a little for the 2022 competition, so even if you've entered before it's well worth going to the CWA website and studying them. It's called the Debut Dagger because it's aimed at first-time novelists, so the rules are strict. If you've already had a novel or novella in any genre traditionally published, or even a children's book, then it's not for you. If you've self-published a novel then you're likewise ineligible, unless it was over five years ago. Authors of published short stories are eligible, as are authors of published non-fiction.
Judging
The competition is judged by a team of expert readers and every entry is read by at least two: unusual in writing competitions. The entries are scored against a range of criteria: quality of prose; originality of plot; execution of plot; narrative voice; plausibility; characterisation; setting evocation and 'good read' factor.
A longlist is compiled of the top ten or 12 entries – and considering the competition receives hundreds of entries every year, from all over the world, an entry has to be very impressive indeed to make that longlist. Yet, of course, each year the best entries do make the longlist. At that stage, entrants are asked to provide a further 3,000 words from deeper into the novel, not consecutive to the first 3,000, so it does help if you're some way into writing it. Then it's down to the judges to whittle it down to a shortlist, and eventually, a winner. The longlist is announced in April, the shortlist in May (at CrimeFest in 2022) and the winner is announced with the other Dagger awards at the end of June.
The judges include top crime fiction editors and literary agents, as well as bestselling author, Leigh Russell, who's the chair. Leigh also coordinates Criminal Critiques, the CWA's critique service. This runs year-round, but is particularly popular in the run-up to the competition closing date, as the Mini Critique offers a short critique of Debut-Dagger-length entries, including the synopsis. Details can be found here. Turnaround is particularly quick, so writers can be sure of getting their critiques back in good time to make any revisions before the deadline.
Top Ten Tips For Winning
Follow the rules. Sounds simple, but many good writers disqualify their entries by exceeding the word limit, or forgetting to take their name off the manuscript.
Be original. Come up with something that's going to make your entry memorable; not just by what happens in the opening, but in the background or context to the story.
For the Debut Dagger, we're after a crime story. Any interpretation of crime, from mystery to psychological thriller, police procedural to international espionage, but make sure we can tell it's a crime story in the crucial opening section.
Try to pack some action into that opening section. Something that grabs the reader and leaves them breathless is, in the case of a competition assessed on the opening, going to have more impact than a background-builder or a slow burn. Make sure when the reader comes to the end of those 3,000 words they are desperate to know what happens next.
Characterisation is one criterion of the Debut Dagger. To get this right, consider how you make your characters come to life. Don't introduce too many.
Another criterion is quality of prose. One aspect is the author's style, another their proficiency. More than one or two typos and you're up against entries that are perfect. Get someone expert to read it thoroughly, or get it copy-edited.
Engage the emotions. That's what we all want from fiction.
Make sure things have changed at the end of the opening from where they were right at the beginning.
Don't send a significantly shorter entry than the maximum word count. The more words, the more potential for a satisfying story, so give yourself that advantage. That goes for the synopsis too, which should be detailed and comprehensive as well as readable.
Find an interesting title. Remember Tip 2. 

What You Win And How To Enter The Debut Dagger
The CWA Debut Dagger costs £36 to enter and you can win money as well as glory: £500 for the winner. However, for most entrants, it's the thought of having their work distributed to literary agents and publishers if they make the shortlist that's the real spur. There's no guarantee, but every year writers gain representation or publication this way.
To enter, go to Competitions on the CWA website: www.thecwa.co.uk. For more details contact secretary@thecwa.co.uk.
 *****
Margery Allingham Short Mystery Prize
As though the Debut Dagger isn't enough, every year the CWA launches a hunt to find the best unpublished short mystery story.
As with the Debut Dagger, the international CWA Margery Allingham Short Mystery competition opens on 1 October and closes on the last working day of February at 6pm GMT.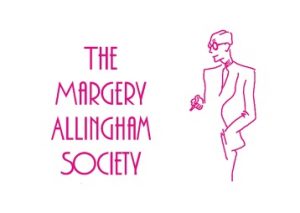 The Margery Allingham Society, set up to honour and promote the writings of the great Golden Age author whose well-known hero is Albert Campion, works with the CWA to operate and fund the writing competition. Each year the competition attracts many entries from the UK and overseas.
Entrants are asked to focus on specific elements to match Margery Allingham's definition of a mystery, which is: "The Mystery remains box-shaped, at once a prison and a refuge. Its four walls are, roughly, a Crime, a Mystery, an Enquiry and a Conclusion with an Element of Satisfaction in it."
The judges like a story to follow this chronology and to have a traditional mystery at its heart. The competition scoring allows double points for matching this definition, over other criteria such as characterisation, plot originality and execution, and 'good read' factor. To my mind (as Secretary of the CWA and competitions co-ordinator), it's very much in a writer's interests to study that definition and ensure their mystery story follows it and, last year saw the highest number of entries for some time.
There's no doubt the pandemic and lockdown have had an effect, with mystery stories  currently trending. Richard Osman's record-breaking debut, The Thursday Murder Club, has been a key touchstone for publishers. This short story competition is a fantastic way of building a writer's craft, and profile, in this genre.
It''s easy to see why authors like Richard Osman and Robert Thorogood, who write proper whodunnits, have been so popular with readers during the pandemic. Thorogood created the TV hit show, Death In Paradise, and his 2021 novel, The Marlow Murder Club,  is another example of this trend. Elly Griffiths' The Postscript Murders was shortlisted for the CWA Gold Dagger this year and, that too, is a traditional – and very satisfying – mystery. These 'cosy' stories provide  reassurance in an uncertain world, as they offer clues, suspects, great characters and locations, with a satisfying resolution and the mystery solved."
Diamond Dagger 2020 winner and acclaimed crime writer and editor Martin Edwards won the Margery Allingham Prize in its inaugural year, in 2014.  Shortlisted authors for the prize have also found wider success. One example is Christine Poulson, who has been shortlisted multiple times. Her short story, Accounting For Murder, featured in the 2017 CWA anthology, Mystery Tour, and went on to be shortlisted for the CWA Short Story Dagger.
Margery Allingham Prize Entry Details
Submissions have a limit of 3,500 words. It costs £12 to enter. The winner receives £500 and two passes for the international crime writing convention CrimeFest in 2023. The competition deadline is 6pm GMT on 28 February 2022.
The longlist, shortlist and winner will be announced by the CWA in spring and summer.
For the full rules and to submit an entry, go to Short Story Competition on the CWA website or contact secretary@thecwa.co.uk.
*****
About The CWA
The Crime Writers' Association (CWA) was founded by John Creasey in 1953. It's now home to over 800 crime authors, both from the UK and overseas, encompassing well-known names and lesser-known writers. They write anything that might be classed as crime; not only fiction – psychological suspense, action thrillers, police procedurals, classic detective stories and crime with elements of other genres such as sci-fi or the supernatural – but also true crime and non-fiction.
From September 2021, self-published authors are also welcome to apply to join the CWA. Subscription fees are very reasonable and the benefits are many.
Authors' reasons for joining the CWA are manifold: support and encouragement from other writers, in the flesh at regional chapter meetings, annual conference and other events, online on the several social media platforms, or through the monthly bulletin Red Herrings, information and opportunities such as contributing to the CWA anthology (the latest to be published in 2022 is Music Of The Night), and benefiting from promotional platforms, such as the Crime Readers' Association (CRA) website, ezine and newsletter, with its distribution to around 12,000 readers.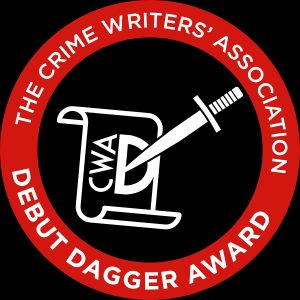 The CWA Daggers are internationally renowned as the crème de la crème of crime writing awards. Currently, eleven are awarded. One is the Diamond Dagger, for lifetime achievement and contribution to crime writing and the 2021 winner is Martina Cole. There's Dagger In The Library, awarded to an author whose books have given most pleasure to library users and nominated by libraries and Peter May is the current holder. There's a Dagger for the best mystery and crime publisher. Then there are seven further Daggers for the best crime fiction, non-fiction and short story of the year. Two of these Daggers are currently sponsored: the Ian Fleming Steel (sponsored by Ian Fleming Publications) and the Gold for Non-fiction, sponsored by the Authors Licensing and Collecting Society (ALCS). For Daggers 2022, awarded to titles published in 2021, only traditional publishers can nominate their books. From next year, this is going to change and authors will be able to nominate their own books. For full details, check out the CWA website later in 2021.
That, of course, is the Debut Dagger, sponsored by ProWritingAid, which brings us nicely back to where we started. We hope this is the year you'll enter one of the CWA's competitions and we wish you good luck!
For more information, visit thecwa.co.uk or email Dea Parkin on secretary@thecwa.co.uk.
*****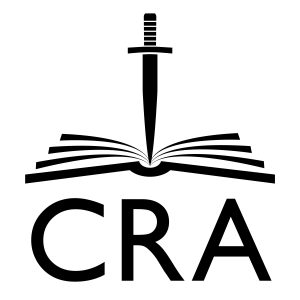 * The CWA's website is due to undergo a relaunch this autumn. If any of the links in the piece above don't work for you, please visit the home page on thecwa.co.uk and navigate to Awards & Competitions from there, or contact Dea Parkin on secretary@thecwa.co.uk.
*****
The CWA Debut Dagger, sponsored by ProWritingAid, is the award to win for would-be crime novelists – or not even win; every year most of the writers who make the shortlist get representation by literary agents.