Write On! Interviews Author Ayesha Harruna Attah
Write On! interviews author Ayesha Harruna Attah.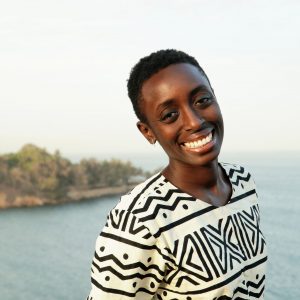 Ayesha grew up in Accra, Ghana, and was educated at Mount Holyoke College, Columbia University, and New York University. She is the author of the Commonwealth Writers' Prize-nominated Harmattan Rain, Saturday Shadows, The Hundred Wells Of Salaga, currently translated into four languages, and finalist of the William Saroyan Writing Prize. Her YA novel The Deep Blue Between  is shortlisted for the 2021 Wilbur Smith Adventure Writing Prize.
Her romcom debut novel Zainab Takes New York is coming out in 2021. Her writing has appeared in The New York Times, New York Times Magazine, Elle Italia, Asymptote Magazine, and the 2010 Caine Prize Writers' Anthology. Attah is an Instituto Sacatar Fellow and was awarded the 2016 Miles Morland Foundation Scholarship for non-fiction. She lives in Senegal.
WO: How would you describe your writing to someone new to it?
AHA: I write fiction usually set in West Africa or about characters from the West African space. I like to shine my writing flashlight into corners that history has kept hidden. I have published five books of fiction.
WO:  Can you tell us a bit about your book, The Deep Blue Between?
AHA: Set in the 19th century, The Deep Blue Between follows twins Hassana and Husseina, after a slave raid tears them away from their home and family. Hassana settles in the Gold Coast and Husseina ends up in Salvador da Bahia in Brazil. Even though they remain connected to each other through their dreams, they wonder if they'll ever see each other again.
WO: What inspired you to write in the first place, and what inspires you now?
AHA: I grew up in a household where words were celebrated. My father loves great speeches and he and my mother were both journalists when I was younger. Their magazine, Imagine, probably gave me the permission to write, because I saw them do all the work themselves, from the writing to the production. At home, writing wasn't abstract, it was real. These days, I'm inspired by walks in the village I live in, the stories I hear about my family, and watching my son and his friends play.
WO: Over the last few months we were exploring the theme of 'Keeping Going!'  – Creating with perseverance and courage.  With that in mind, what markers have defined your writing journey? Tell us about where you've had to dig deep to keep going.
AHA: A great question. I think the biggest marker for me was being mentored by Ghanaian writer Ayi Kwei Armah when I was 23. Working under his tutelage gave me the courage to write my first book. Before and since then, there have been many moments when I've thought of quitting, and I'll list a few: struggling to find an agent for years, receiving a slew of rejections from publishers and literary magazines, getting low sales reports. I could go on. I've found that as with life, accepting and leaning into those lows when they pop up has made managing this rollercoaster of a career easier. Sometimes, I put aside my writing for a while, and when I come back to the page, the spark returns too.
WO: What one piece of advice would you give an aspiring writer?
AHA: Community might be the thing that saves you. Find yourself a supportive circle of writer friends. My friends are the people who push my work, offer writing advice, and sometimes even give me writing opportunities.
WO: Question from Twitter user @Lisalovesbooksx: If you could tell your younger writing self anything, what would it be? 
AHA: I would tell her not to give up on her dream of writing – because she almost did – but I'd also advise her to invest early in projects that can keep her afloat as she writes.
WO: Can you tell us anything about future projects?
AHA: I have a new book idea, but it's so fresh that it's not even clear to me yet! I have a non-fiction project that is beginning to feel like my PhD because it's unending! And I'm working on a children's book with my partner.
WO: Lastly, if you could choose one fictional animal/creature to be a pet or companion, who would it be and why?
AHA: Laska from Anna Karenina. I'm not a hunter, but a big walker, and I'm convinced Laska would be the perfect walking buddy.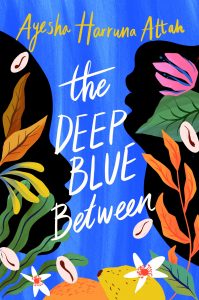 You can find out more about Ayesha on her website: ayeshaattah.com and connect with her on Instagram: @ayeshahattah.
The Deep Blue Between is available to buy from https://www.amazon.co.uk/Deep-Between-Ayesha-Harruna-Attah/dp/1782692665/ref=sr_1_1?crid=2YMZ4KTL0DXL9&dchild=1&keywords=the+deep+blue+between&qid=1629819557&sprefix=the+deep+blue+be%2Camazon-devices%2C159&sr=8-1
***** 
Issue 10 Write On! magazine is available now. You can find it here.  
Community might be the thing that saves you. Find yourself a supportive circle of writer friends. My friends are the people who push my work, offer writing advice, and sometimes even give me writing opportunities.