Friday Features: In Search Of A Genre
By R J Gould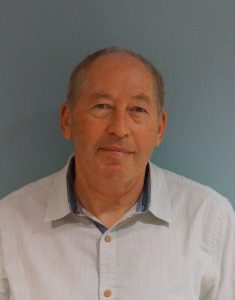 I'd written my first novel! It took over four years to complete but, since I was working 'full-time' I didn't agonise about this. Next, I did all the right things: gathering a list of suitable agents to approach, researching how to construct the perfect introductory letter and synopsis, printing dozens of copies of the first three chapters (this being a little before the widespread preference for online submissions) and, finally, the postings, each with an s.a.e. to receive rejections!
Some agents asked to see the full script and a couple invited me to meet them. It was at one of these meetings when something cropped up that hadn't crossed my mind. Genre. I thought the author wrote something inspired by both head and heart, then offered the result to the world.
"What genre would you place this in?" I was asked.
"Well…"
"It's rather a mix, isn't it? There's humour, tragedy, romance, even a bit of magical realism."
"Yes," I said with pride.
"But no one will know what it's about."
"Isn't that good? They can discover it as they go along."
At this point, I was given my first lesson on genre. This agent (who I do respect) told me that she would only take on fiction if there were a high chance of it being placed on supermarket shelves – not Waterstones and W H Smith alone, but also Tesco, Asda and the like. Apparently, publishers turn up with a pile of books to present to the supermarket buyers and have around 20 seconds to make a pitch for each one. If the author is a celebrity that's an easy sell; otherwise, it's a recognition of the cover style, depressingly accompanied by the comment, "This book is a bit like…" that are the key drivers of success.
Of course, there are exceptions; some original works from first-time authors do break the mould, but these are rare.
This presented me with a dilemma. What was my genre? Or should I reject being pigeonholed? If you want to increase your chances of gaining visibility in a highly competitive market (and this applies whichever route you follow to be published), you do need to slot into a genre. This view is reinforced wherever I go. For example, a well-known author at a writers' conference told me, with a degree of bitterness, that she was viewed as a brand rather than as an author.
I'm a member of Cambridge Writers. A colleague, having informed me that, "I write sort-of Romance", suggested I join the Romantic Novelists' Association (RNA). This I did, despite the belief that I write about relationships and don't see this as quite the same as traditional 'Romance'. Anyway, job done.
Except, it wasn't. There are loads of sub-genres under 'Romance' listed on Amazon. Pretty well every novel within each of them has lookalike sub-titles: uplifting or warm or tender or laugh-out-loud etc); cover graphics (cartoony, historical damsels in distress, hunky male torsos); fonts and even descriptors.
Fundamentally, here are your options: (1) Play the genre game. (2) Don't bother and be proud that you've written a unique novel even if few get to read it. (3) Don't bother and be furious that you can't get visibility for your great work. Of these three, the first and second are fine. I'd avoid the third, though!
I've had two publishers, one placing me in the 'ChickLit' genre, not brilliant for a male middle-aged author and not what my writing is really about, the other in the 'Literary Fiction' genre, leaving me to compete against some vast tomes, whereas my novels are lighter, though poignant, humorous satires.
Over the past year, I've ditched my publishers and gone the self-publishing route. This has allowed me to choose my genres and have full control over promoting my books. In doing so, I still need to play the genre game, though, because I want my books to be read. This means they have to be visible within the massive kindle catalogue.  So, I dig down to identify the most appropriate sub-genre, which can vary somewhat between my novels. My decisions are based on those authors I consider to be a close match. My recently redesigned covers fit the mood depicted on their covers.
Loosely, I still hang around the 'Romance' genre because, perhaps surprisingly, there is a limited range of broad categories to select from. I take being a rare male writing in this genre as a promotional tool with the #mencanwriteromance tag. I then pick the most appropriate sub-genre according to which novel I'm referring to: it might be second chances, family relationships, humorous literary fiction, romantic comedy and so on.
The BIG question is, should you write a novel and then identify which genre is the closest fit, or should you identify the genre that suits your style and ensure that everything you write slots neatly into place? I go for the first option. If maximising revenue was my priority I think I might well choose the second.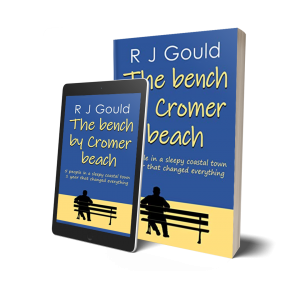 Connect with RJ Gould at his website: www.rjgould.info, on Twitter: @rjgould_author, by email: rjgould.author@gmail.com, on Facebook: R J Gould and Instagram: rjgould_author
*****
Should you write a novel and then identify which genre is the closest fit, or should you identify the genre that suits your style and ensure that everything you write slots neatly into place?