Showcase: Leaning Out Too Far + Distance + Awake
It's a pleasure to be presenting Showcase again and this week I'm going to be sharing two pieces with a local flavour. One of the great positives working with Pen to Print over the last few years, is to know how many of the voices we share are local, telling stories with 'flavours' from the area.
This first piece is from Brian Rudge. You may have read his story in a February showcase about his experience during the Blitz and today I'm sharing another chapter from his rich vein of storytelling.
Leaning Out Too Far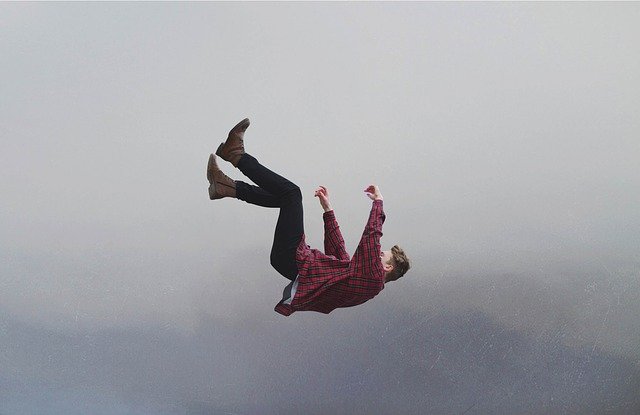 In the spring of 1964, I was 24 and my brother Phil 17. We both worked for my Dad's removal company in Barking, Essex, along with a couple of other guys.
On this particular day, Phil and I were doing a removal from a first-floor flat (house conversion) to a house, both properties being in Barking. All the furniture came downstairs easily but for a draw-leaf dining table; the leaves came out to make them manageable when moving them, leaving a square frame which, in this case, had to come out of a first-floor window (we often had to take windows out on this estate and usually had an extending ladder with us but, on this day, we were without a ladder).  I suggested going back to our yard to collect one, but Phil was confident he'd be able to pass the table down to me.
I was positioned in the small front garden ready to take the table. Phil had it in his hands and braced his knees against the lower part of the window frame, not realising that he was standing on very slippery lino. Suddenly his feet shot backwards and I was confronted with a large table frame flying through the air towards me, closely followed by Phil doing a swallow dive. My instant reaction was, "Oh no! This is like a circus act. I must catch the table and then land Phil on it."  I caught the table all right, but Phil went flying over the top of me, landing spread-eagled across a low brick wall.
Putting the table down swiftly, I rushed over to Phil, heart in mouth, thinking he may have been paralysed. He said he felt some pain but got up unsteadily and, after a few minutes, said he'd  be able to carry on with the removal, which we did.
The following morning, Phil complained that his back was really hurting, I suddenly remembered, a few month's previously, I'd advised Phil to take out a personal injury insurance policy ( I had one myself) with the Pearl Insurance group, which cost about a shilling a month and paid out two pounds a week if you were injured at work. I said to Phil, "Why don't you claim? If anyone else fell out of a first-floor window they'd want time off work to recover." Phil got a claim form, filled it in and sent it back.
A few days later, Gerry (a very witty guy who worked for my Dad) and I had been out working together. We went into our office, where Mum was the telephonist/office manageress. (It was actually the front room of a big house in Ripple Road, Barking.) Mum had seen us cross the road and was holding a letter in her hand.  I said, "What's that?" She replied it was the claim form Phil had sent off, but forgotten to sign. We said, "Let's read it." It said, I was passing a table out of a first-floor window, leaned out to far, slipped and fell, landing across a brick wall, hurting my back.
Gerry said quietly, "Got a pen?" I passed him one and he put a 't' after 'far' on the claim form, so it now said, I was passing a table out of a first-floor window, leaned out to fart, slipped and fell, landing across a brick wall, hurting my back.
As Gerry did this, we saw Phil crossing the road to come into the office. I said, "You forgot to sign this. Do it quickly and you'll catch the last post." Opposite the office was a pillar box and Gerry and I watched, smiling, as Phil crossed the road. As he put it in the pillar box, we burst out laughing. Mum said, "What have you two bastards been up to now?"
Phil received his payment and I reckon the claim form was up on the wall in the insurance office for years! With people laughing at the cheek of a man leaning out of a window to fart, slipping, falling and then claiming for his injuries. (Incidentally, for those sharp-eyed readers, I just want to add that Phil is dyslexic and did only put one 'o' in 'too'.)
© Brian Rudge, 2021
*****
Pen to Print poet, Ann Dineen, explains the next piece for us.
"It's a film I saw last summer and the words and images really stayed with me. The film was created by Dauda Ladejobi, an actor, writer and spoken word artist who is very active in the arts life of the London Borough of Barking and Dagenham.  Some of the poets in the film have also contributed to Write On! magazine.
This special film, DISTANCE, made in the summer of 2020, documents the thoughts and feelings of poets living in the Borough, how the pandemic has affected them, what they feel about how it and how it has been handled by the government.  It gives different perspectives, although feelings of fear and anger are universal.
Dauda gave us poetry lines as prompts for us to then expand and add our own work.  We each separately recorded our own poem and Dauda has cleverly knitted them together.
It highlights how communities all around the UK have had to step up and increase their support for people who are struggling in different ways.  Marcus Rashford is a perfect example of the way he has recognised the obvious need to continue school meals and succeeded in making it happen.
The great soundtrack and the bright sunshine are a comforting, but strange, backdrop to the empty streets.
Dauda's journey on his bike to film the Borough complements the personal journey we have all been on. There is some justifiable anger, although what shines through in this uplifting film is how positive and resilient people are. It highlights the importance of community and I was honoured to be asked to be part of it, alongside other poets."
The film was curated, filmed and edited by Dauda and commissioned by Studio3arts. The last scene with the NHS mural is the Studio3arts building.
*****
Ann kindly shares the poem she wrote with us:
Awake
when this all started
I knew things were unequal
it's true, you knew too
we knew all along
something was wrong
just about on an even keel
rudderless now on stormy seas
contracts given to contacts
heard it's mates rates
track, but no accountable trace
no tendering
tenderly over the phone
the nurse explains a
loved one isn't coming home
when this is all over
and we talk over the
dreams we have all been having
let us speak of bigger dreams
now that we are awake
we have come such a long way
while apart, imagine what we
could do together
© Ann Dineen, 2020
*****
There's an interview with Dauda coming up on our Sunday 'As An Author' interview page on 2nd May 2021.
I'd like to thank the writers who have shared their work with us today. Showcase can be such an eclectic mix of talent and writing and I do hope you have enjoy these pieces. This guest editor role has been an exciting one for me!
*****
Don't forget, Issue 7 of Write On! magazine is out now. Read it online here.
If you'd like to see your writing appear in the Write On! 'Showcase', please send your short stories, poetry or novel extracts to: pentoprint@lbbd.gov.uk.