Saturday Spotlight: New Book Releases March
By Claire Buss, Deputy Editor, Write On! 
At Write On! and Pen to Print, we want to help connect authors and readers, so we've created a Spotlight page every Saturday, showcasing some of the exciting new reads available. The list has been curated by Lisa Roullier and myself, based on books that you send us, so if you're an author and you'd like your book in the spotlight, reach out to Lisa at pentoprint@lbbd.gov.uk. Whether you're an indie author, with a small press or mainstream publisher, we'd love to hear from you and shine a light on your new novel.
Write On! offers other opportunities for writers as well. If you'd like us to feature an extract from your book or a short story, please send the extract, book cover and blurb to pentoprint@lbbd.gov.uk with the subject: Write On! Showcase (ensuring you have your publisher's permission, of course).
Pen to Print are also looking for short videos from people reading a passage from their favourite book, or authors reading extracts from their own books. These videos will be featured on the Pen to Print YouTube channel and across our social media. Please send in your videos or links to pentoprint@lbbd.gov.uk with the subject: Video Stories.
For 24 years, Mary Grace Dobbs has been searching for salvation.
Orphaned at 11, she was forced to go live with her Bible salesman uncle, wheelchair-bound aunt, and a cousin who tortured and killed small animals. At school, a bully made her life a nightmare. Everything changed when a newcomer to town became her only best friend, and changed a second time when that friend and another classmate vanished two months later, never to be seen again.
Today, Mary Grace is the first female sheriff of her Arkansas town, a position that doesn't sit well with some of the locals. Keeping order and her demons at bay becomes an impossible task when the Black Drifter suspected in the earlier disappearances returns to Repentance . . . and another sixth grader vanishes.
With old prejudices and new secrets spilling out into the open, the modern world soon illuminates the village's darkest corners. The case becomes even more fraught as a cult of white supremacists brings its gospel of hate to Repentance and violence explodes, claiming more lives. Racing to find the missing girl while fearing for the safety of her own sixth-grade daughter, Mary Grace must confront an unspeakable truth—and face a decision no parent should ever have to make.
Available to buy here
Connect with Debbie Babitt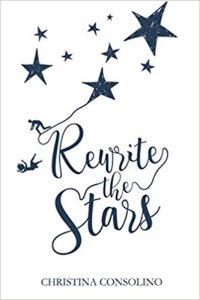 Mom-of-three Sadie Rollins-Lancaster struggles with a crumbling marriage she had hoped to salvage.
Though her husband, Theo, initiated the divorce, he's now having a change of heart that's difficult to reconcile as he fights against PTSD demons within. When a chance encounter with a stranger resurrects emotions in Sadie she never expected to feel again, her world is turned upside down. Will Sadie find the courage to shape her own future? Will Theo resolve his internal struggles and win Sadie back?
Available to buy here
Connect with Christina Consolino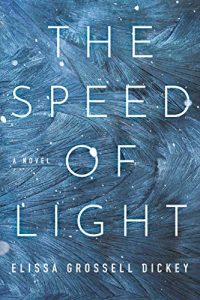 Simone is trying her best not to think of what she's lost.
Diagnosed with MS, she awaits the results of another anxiety-inducing MRI. She's just walked away from Connor, a 'fixer' but possibly the love of her life. And nearing the holidays, the sights and sounds of winter in South Dakota only prick memories of better years gone by.
Then, on a December morning at the university where she works, jarring gunshots pierce the halls. In a temporary safe place and terrified, Simone listens and pretends this will all be over soon.
As she waits for silence, her mind racing, Simone's past year comes into focus. Falling in love and missing it. Finding strength in family and enduring friendships. Planning for the future, fearing it, and hoping against hope in dark places. Her life has been changing at the speed of light, and each crossroad brought Simone here, to this day, to endure the things she can't control and to confront those that she can.
Available to buy here
Connect with Elissa Grossell Dickey
Evie Austin, native of Hatteras Island, North Carolina and baddest girl on the planet, has not lived her life in a straight line.
There have been several detours — career snafus, bad romantic choices, a loved but unplanned child — not to mention her ill-advised lifelong obsession with boxer Mike Tyson. Evie is not plucky, but when life's changes smash over her like the rough surf of the local shoreline, she muddles through; until that moment of loss and longing, when muddling will no longer suffice.
This is the story of what the baddest girl on the planet must find in herself when a bag of pastries, a new lover, or quick trip to Vegas won't fix anything, and when something more than casual haplessness is required.
Available to buy here
Connect with Heather Frese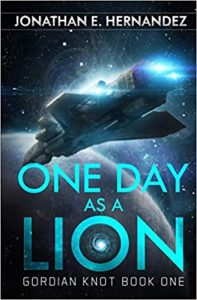 Two civilisations clash. A rebellion grows. The fate of the galaxy hangs in the balance.
Technical Chief 'Pappy' Gunther is a grizzled, burning-out commando in the United Earth Armed Forces. He ponders a return to civilian life, yet feels a strong sense of belonging to his elite team. When colonists on a far-flung world request aid, a task force from several allied systems is assembled. Pappy and his crack unit are sent to investigate, and to engage a mysterious alien force from beyond.
Talks-To-His-Spear is the warrior-caste champion of a matriarchal space empire called The Regime. Leading an army of fanatical, genetically-enhanced super soldiers, he dreams of dying in battle for the glory of his Queen. However, he's beginning to question the motives of this new campaign, and fears he may have to compromise his own deep sense of honour in order to fulfill his tasks.
Nobody expected the two alien cultures to have so much in common, and for friendships and alliances to form alongside rivalries. However, when Pappy discovers a rebellion spanning worlds, everything changes. The growing insurrection threatens to tear The Regime, and the galaxy, apart.
Available to buy here
Connect with Jonathan E. Hernandez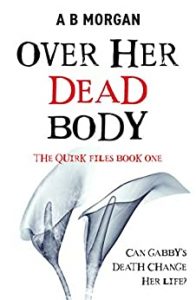 Gabby Dixon is dead. That's news to her…
Recently divorced and bereaved, Gabby Dixon is trying to start a new chapter in her life.
As her new life begins, it ends. On paper at least.
But Gabby is still very much alive. As a woman who likes to be in control, this situation is deeply unsettling.
She has two crucial questions: who would want her dead, and why?
Enter Peddyr and Connie Quirk, husband-and-wife private investigators. Gabby needs their help to find out who is behind her sudden death.
The truth is a lot more sinister than a simple case of stolen identity.
Available to buy here
Connect with A B Morgan
It's 1988. The era of young love, with Scott and Charlene melting hearts in Neighbours, and a new princess for the Royal Family. With Bros, Madonna and Wet Wet Wet in the charts, and children hoping for Ghostbusters toys in their stockings.
But it's not all fun for Belinda. If her life was a board game, she's losing at snakes and ladders. Once, she'd been working her way up one of those ladders but, thanks to her snake-like polytechnic lecturer, she's toppled from the rungs. Now, she works in an old people's home.
At least her lovely colleague, Joe, offers excitement in her otherwise dreary life. But Belinda can't believe he'd be interested in someone like her. Not when her pretty friend, Tracey, only has to glance at a man to have him fall for her.
Just when it seems things are looking up for Belinda, the residents' precious possessions start to go missing. Then she witnesses a disturbing incident and doesn't know what to do. Luckily, Belinda has Joe to guide her, until she discovers that he's hiding a secret; one that forces her to make an agonising decision.
Will she continue to hide in the shadows, never speaking out – or will she put her job, friends and love on the line, to stand up for what is right? After all, she's caring for a generation that's lived through two wars. Now it's time to fight for them!
Available to buy here
Connect with Sharley Scott
We've got the balance all wrong. Instead of living with our partners, struggling to do everything by ourselves and only seeing each other now and then, we should do it the other way round. We should live together and see them now and then.
Erica knows her suggestion sounds extreme, but when her nanny leaves without notice, she's extremely desperate. Polly and Louise aren't convinced, but when circumstances force them to move into Polly's enormous but run-down house, they have to admit that life's much easier when the childcare and workload is shared.
At first, communal living seems like the answer to all their prayers: childcare on tap, rotas for cleaning, and someone always available to cook dinner (no more last-minute pizza delivery!). But over time, resentment starts to grow as they judge each other's parenting styles and bicker over cleaning, cooking and whose turn it is to buy toilet rolls.
As one woman has her head turned by a handsome colleague, one resorts to spying on her husband and another fights to keep a dark secret, it turns out they need each other more than ever. But can Polly, Louise and Erica keep their friendship and relationships strong? Or will their perfect 'Mumtopia' fall apart?
Available to buy here
Connect with Kathleen Whyman
Remember, if you're an author and you'd like to see your book in our Saturday Spotlight, email: pentoprint@lbbd.gov.uk and send us the details of your new novel.

Further Links
For details of Penguin RandomHouse new releases, visit their website here.
For details of Hachette new releases, visit their website here.
For details of HarperCollins new releases, visit their website here.
For details of PanMacmillan new releases, visit their website here.
For details of Simon & Schuster new releases, visit their website here.
Disclaimer: Amazon links are given for ease but please remember there are a number of other online retailers operating, including hive (which helps to support independent book shops), Kobo, Apple Books, Google Play and Nook as well as online stores for bookstores such as Waterstones, Barnes & Noble and WHSmiths. Given the current situation, though, please check first.
We want to help connect authors and readers, so our Saturday Spotlight page showcases some of the exciting new reads available each month.