Posts For Unprecedented Times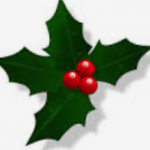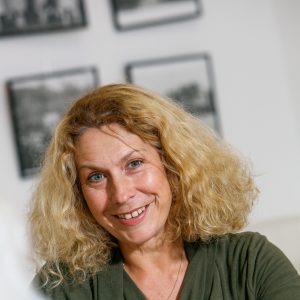 by Madeleine White
(Twitter/Instagram: @madeleinefwhite)
Hello, I'm Madeleine and I'm the Editor of Write On! magazine (latest edition here), a quarterly magazine published by Pen to Print. The printed edition of Write On! is distributed directly through libraries and other pubic venues, across east London and parts of Kent, with an accessible online PDF and weekly online features and was created based on the following ideas and ideals: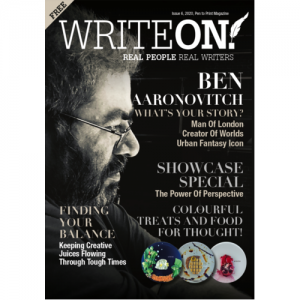 'Publishing lies at an intersection of entertainment, information and education and is the method by which we record our shifting culture.
Last March COVID-19 moved us all into completely unknown territory and we launched Write On! Extra: posts for unprecedented times. Our online work has seen over 10,000 of you engaging as readers and contributors, from the UK, but also 120 other countries.
Issue 6 has moved us into print again and I'm delighted to share that Issue 7, with an exclusive Mark Haddon interview, will also be printed; distributed from 27th January  into local libraries in Barking, Dagenham, Redbridge and Southend and Waterstones Thanet.
To get more information about Write On! and Write On! Extra and take advantage of  some great digital advertising opportunities please see our Media Pack . You'll be part of the Write On! family; one that includes Penguin and Writers' and Artists' Yearbook.
Our overarching seas theme is
'Hope',

With December being the month of hope – and expectation that we will get at least some of the gifts  we're asking for – we'll be looking at the challenges of celebrating the holiday season in lockdown. Our page editors will  be exploring what giving means in this very different holiday season of 2020 and we've also recorded a special holiday surprise for next Monday. So do keep checking back with us; there's some  wonderful writing winging its way from our pens and computers to your pages and screens!
Please do continue to send us in your wonderful contributions, we can't wait to hear from you!
Write On! accepts written pieces (prose, poetry, essays, opinion), video or spoken extracts/ snapshots,  illustrations and artwork. Depending on content and theme, they will be featured in one of the following days:
Monday Moments  – Stories and experiences from the past to inform our future. (1st Monday of the Month)
Thoughtful Tuesdays – Thought for the day, mindfulness, inspiration, poems, quotes and spiritual ideas shared to create leadership and hope to see us through the week. (2nd Tuesday of the Month)
Write On! Showcase – This creative writing showcase will include poetry, short stories, flash fiction and book extracts, all reflecting the weekly theme. (Weekly)
Thursday Connectors – How is your country/community coping with the crisis? Everyone and everywhere has different experiences and different ways of dealing with what is happening. Here, we pull these together in one place. (3rd Thursday of the Month)
Write On! Features – Essays, opinions and features. In Write On! Extra the subject matter will be extended beyond the current focus of publishing and writing to include content from different sources that are relevant to our times. (Weekly)
Saturday Spotlight – Books are still being launched at the moment, with many publishers too committed to pull back now. Spotlight will therefore offer a roundup of releases, with social media activity being used to showcase the post, as well as inviting other launch tags. (Monthly)
Write On! Interviews– This section usually features writers, publishers, editors and agents. In Write On! Extra this Sunday profile opportunity will also be extended to feature people from diverse communities in a number of different occupations. (Weekly)
Please do continue to submit your creative work! Our aim remains the same: bringing people together to share their experience, strength and hope, as well as having a bit of a laugh!
How To Submit:
Submissions should be between 800 and 1000 words and, if possible, fit the weekly themes. Any contributions should include an image of the writer and any copyright free images you would like us to use ( adhering to our submission guidelines) that illustrate your work. Write On! Extra is also happy to accept video or audio content. Please include contact details and any relevant social media IDs, such as Twitter or Facebook. Submit via pentoprint@lbbd.gov.uk: adding in the relevant day in the subject line of your email. Further guidance can be found on the themed pages. All submissions are subject to Pen to Print terms and conditions.  
(SUBMISSION DEADLINES – Please feel free to submit to the overarching theme, 'Hope' any time between now and mid-early January.)
We invite local people get in touch, as well as those who have something to say from further afield. We also welcome partnership discussions with organisations wishing to contribute, so the voices of their beneficiaries and teams can be heard. Details will be published on pentoprint.org.
Our culture is shifting at the moment. The worlds we create do not, therefore, just serve us. Make a difference to your community from your own four walls and get creating and writing!
Disclaimer:
The views and opinions expressed in individual articles are those of the authors and do not necessarily reflect the official policy or position of Write On! or Pen to Print. While every effort has been made to ensure the accuracy of the information supplied, Write On! Extra cannot be held responsible for any errors or omissions or for the consequences of error or for any loss or damage suffered by users of any of the information published on any of these pages. All facts and dates are correct at the time of publication.
This December our page editors will be exploring what giving means in this very different holiday season of 2020. We've also recorded a special holiday surprise for next Monday so, do keep checking back with us; there's some wonderful writing winging its way from our pens and computers to your pages and screens!