Introducing Write On! Extra – daily posts for unprecedented times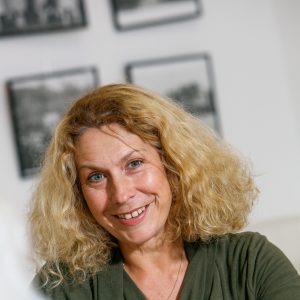 by Madeleine White
(Twitter/Instagram @madeleinefwhite)
Hello, I'm Madeleine and I'm the editor of Write On! magazine, a quarterly magazine published by Pen to Print. When we introduced Write On! nearly a year ago we did so based on the following ideas and ideals:
"Publishing lies at an intersection of entertainment, information and education and is the method by which we record our culture. Our culture is shifting and diverse communities such as the London Borough of Barking and Dagenham, supported by the Arts Council, Pen to Print, are creating structures that ensure everybody can participate. "
Sadly we will not be printing Issue 4 of Write On!, as all the distribution points, including libraries, are shut down. However, you will still be able to flick through the pages online from the 2 April. Alongside this though, our team of volunteer writers and editors will be working with you, our loyal readers and contributors, to extend the reach of the printed magazine into a daily online digest – Write On! Extra. We are aiming to bring people together to share their experience strength and hope, as well as having a bit of a laugh!
Kick-off is next week (week commencing 30 March) and our initial plans are for Write On! Extra to be a one month pilot. We are hoping to extend this beyond the crisis though. For those of you who had been looking forward to your printed editions, we are aiming to publishing a bumper edition in June, comprising issues 4 and 5, Government restrictions permititng.
Write On! Extra extends the current weekly offering of showcased creative writing, features and interviews on our website into a comprehensive daily schedule which everyone is invited to participate in, whether as readers or contributors. We are happy to accept video or spoken extracts/ snapshots as well as written pieces.
Monday Memoirs – Stories and experiences from the past to inform our future.
Thoughtful Tuesdays – Thought for the day, mindfulness, inspiration, quotes and spiritual ideas shared to create leadership and hope to see us through the week.
Write On! Showcase – This creative writing showcase will include poetry, short stories, flash fiction and book extracts, all reflecting the weekly theme.
Thursday Connectors – How is your country/community coping with the crisis? Everyone and everywhere has different experiences and different ways of dealing with what is happening. Here we pull these together in one place.
Write On! Features – Essays, opinions and features. In Write On! Extra the subject matter  will be extended beyond the current focus of publishing and writing to include content from different sources that are relevant to our times.
Saturday Spotlight – Books are still being launched at the moment, with many publishers too committed to pull back now. Spotlight will therefore shout out a book launch a week as well as a roundup of releases, with social media activity being used to showcase the post as well as inviting other launch tags.
Write On! Interviews– This section usually features writers, publishers, editors and agents. In Write On! Extra this Sunday profile opportunity will also be extended to council and front-line staff, creative project leads and Arts Council England representatives as well as local organisations.
All will be aligned to a weekly topic. Illustrated below, these month's themes will be starting from next week (WC 30th March),
From Head in the Clouds to Feet on the Ground – making sense of it all.
We Need You!– coming together for a purpose, how and why.
Then and Now– what is was like, what it is now, how are we going to describe this to our grandchildren when its all over. What are the core lessons that we've learned the core values.
Keep Calm and…..?-  what are we learning, how can we use what is happening to renew our way of life in order to grow into a better, stronger community.
Submissions should be no longer than 2000 words and if possible, fit the weekly themes. Please submit any images you have permission to use and that illustrate your work. Write On! Extra will also happy to accept video or audio content. Please also include contact details and any relevant social  media IDs, such as Twitter or Facebook. Submit via pentoprint@lbbd.gov.uk, adding in the day you are submitting for in the subject line of your Email. Further guidance an be found on the themed pages. All submissions are subject to Pen to Print terms and conditions. 
Our culture is shifting at the moment. The worlds we create do therefore not just serve us. Make a difference to your community from your own four walls and get creating and writing.
We invite local people get in touch. We also welcome partnership discussions for organisations wishing to contribute, so the voices of their beneficiaries and teams can be heard. Details will be published on pentoprint.org.
Write On! Extra is a new daily digest starting from 30 March and published on pentoprint.org – it has been designed to galvanise writers and ordinary people to come together around things that inspire and support, bringing communities together around things that matter to all of us.