Posts For Unprecedented Times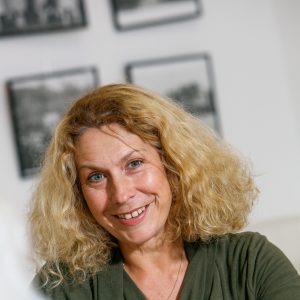 by Madeleine White
(Twitter/Instagram: @madeleinefwhite)
It's March and it looks as though spring is on its way, hopefully also leaving the doom and gloom of the winter months behind. One of the highlights of this time, though, was Write On! issue 7  (available here) which came out in January. 
The fourth season of our joint digital/ print response to these unprecedented times is now well underway. Based on the theme of 'Growth: Navigating The Season Of Change', issue 8 will be with you on the 21st April. The wonderful digital pieces coming to you this month are also based around this.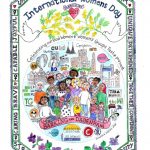 For now, though, we're celebrating Women's History Month, with International Women's Day on 8th March. We will of course be joining in the celebrations  in Write On! Extra  – and you'll see this reflected on the pages of issue 8. A little taster to kick things off with a fabulous banner created by artist Susanna Wallis.
Write On! is a quarterly magazine published by Pen to Print and its sister, the online Write On! Extra and has been created around enouraging established and emerging writers to come together around the following ideals: Publishing lies at an intersection of entertainment, information and education and is the method by which we record our shifting culture.
I'm delighted to be sharing some wonderful stories, interviews, essays and poetry with you; bringing cheer and warmth, despite these challenging times. Physical copies of issue 7 have been distributed to libraries and other centres that are open across east London. The e-zine of this designed edition can be found on our magazines page. 
Published and Coming Up: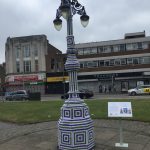 March kicks off with Holly King's fabulous Monday Moments page, offering different perspectives on Women's History Month, including poetry and where it all started. Eithne Cullen's Thoughtful Tuesdays out on 9th March, continuing the theme with an introduction to Eleanor Marx.  Thursday Connectors, on the 18th, offers up Burlesque as a form of Women's Empowerment among other lovely features and our regular Friday Features include thoughts on Nanowrimo from Matt Wixey and contributions from Patrick Forsyth and Alison Grade.
Saturday Spotlight at the end of the month features new launches from traditional publishers, small presses as well as indie authors. As usual, throughout the month, our regular pages, including Showcase, Friday Features and the Sunday interview slot continue to be populated by the suggestions and brilliant creative work that comes through our submissions process. The Writer Of The Month for March, is the talented Farzana Hakim. This popular feature will be out 22nd March.
I do hope all this inspires you to get your 'writing pants' on! And don't forget,  we also welcome other creative work, including illustrations. For now, I wish you a happy and productive February – happy writing!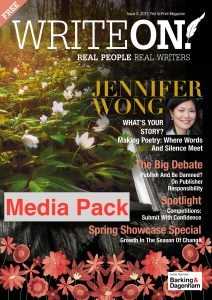 Introducing Issue 7 & More About Us
So far, 30,000 of you have engaged with us online, as readers and contributors, from the UK, but also 146 other countries.
Issue 7, with an exclusive Mark Haddon interview is out now.  Issue 8 sees us celebrating April as poetry month and we have an exclusive interview for you, with award-winning poet Jennifer Wong.
To get more information about Write On! and Write On! Extra and take advantage of  some great digital advertising opportunities please see our Media Pack . You'll be part of the Write On! family; one that includes Penguin and Writers' and Artists' Yearbook.
Your Writing
Write On! accepts written pieces (prose, poetry, essays, opinion), video or spoken extracts/ snapshots,  illustrations and artwork. Depending on content and theme, they will be featured in one of the following days:
Monday Moments  – Stories and experiences drawn from myriad perspectives. Fresh and engaging a real ' magazine' feel. (1st Monday of the Month)
Thoughtful Tuesdays – Mindfulness, inspiration, poetry, quotes and ideas shared to create leadership and hope to see us through the week. (2nd Tuesday of the Month)
Write On! Showcase – This creative writing showcase includes poetry, short stories, flash fiction and book extracts. Although most will reflect the seasonal theme, some work, such as memoirs or book extracts, offer a non-themed perspectives also. (Weekly)
Thursday Connectors – Everyone and everywhere has different experiences and different ways of dealing with these strange times. This internationally 'flavoured' page is all about people and their experiences, connecting us with ideas and ideals reaching outwards from east London to encompass the UK and the world at large. (3rd Thursday of the Month)
Write On! Features – Essays, opinions and features. In Write On! Extra the subject matter focusses on topics that are relevant to publishing and writing arenas, but also includes wider content in order to  encompass thinking and ideas relevant to our times. (Weekly)
Saturday Spotlight – Spotlight offers a roundup of indie, traditional and small press releases, bringing readers an overview of what can be found on digital and physical shelves. (Monthly)
Write On! Interviews– This Sunday profile opportunity  features writers, publishers, editors agents and other creatives, along with individuals from diverse communities in a number of different occupations. (Weekly)
Please do continue to submit your work! Our aim remains the same: bringing people together to share their experience, strength and hope, as well as having a bit of a laugh!
How To Submit: Season Theme = 'Growth' –How We Navigate Spring As The Season Of Change
Creative prose submissions should be between 800 and 1000 words and, if possible, fit the seasonal theme.
Poetry can be as short as necessary, but no longer than 1000 words.
Features can be longer, up to 2000 words, but preferably between 1000-1500. It is best to send your feature/ essay ideas though initially, so we can finalise the topic together.
Any contributions should include an image of the writer and any copyright free images you would like us to use (adhering to our submission guidelines) that illustrate your work. Write On! Extra is also happy to accept video or audio content. Please include contact details and any relevant social media IDs, such as Twitter or Facebook. Submit via pentoprint@lbbd.gov.uk: adding in the relevant day in the subject line of your email. Further guidance can be found on the themed pages. All submissions are subject to Pen to Print terms and conditions.  
(SUBMISSION DEADLINES – Please feel free to submit to the overarching theme, 'Growth' any time between now and mid April.)
We invite local people get in touch, as well as those who have something to say from further afield. We also welcome partnership discussions with organisations wishing to contribute, so the voices of their beneficiaries and teams can be heard. Details will be published on pentoprint.org.
Our culture is shifting, therefore  the worlds we create don't  just serve us but serve to inspire others as well. Make a difference to your community from your own four walls and get creating and writing!
Disclaimer:
The views and opinions expressed in individual articles are those of the authors and do not necessarily reflect the official policy or position of Write On! or Pen to Print. While every effort has been made to ensure the accuracy of the information supplied, Write On! Extra cannot be held responsible for any errors or omissions or for the consequences of error or for any loss or damage suffered by users of any of the information published on any of these pages. All facts and dates are correct at the time of publication.
Hooray! Spring is on its way. As the Editor of Write On! and Write On! Extra, I'm therefore delighted to be sharing some wonderful stories, interviews, essays and poetry with you all around this season's theme: Growth – How We Navigate This Season Of Change.