Showcase: Nina + Matriach + Motherhood + I Hope To See You Soon + Memory Of Games + Natural Woman + Late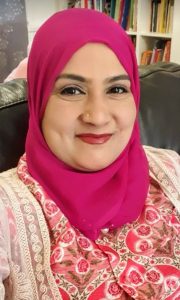 Hi, I'm Juneha Chowdhury, your Showcase Editor for March. As it's Women's Empowerment Month, I've chosen some fabulous writing focused on empowering women for my first Showcase.
The first piece is by our very own Madeleine White, Editor of Write On! magazine. Her poem, Nina, was placed third in the Pen to Print Poetry Competition. It's the poem that kick-started her journey with Pen to Print, so I don't think I'd be exaggerating if I said we owe a lot to this poem!
The poem celebrates a women's empowerment magazine launched in 2014 (nina-iraq.com)
Nina
Nina is timeless and placeless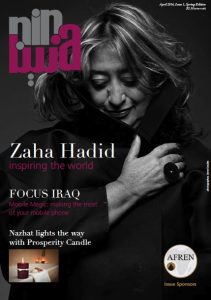 But holds also the heart of Iraq
A place for the woman who's
Faceless
To discover that things she was done
Support the growth of a nation…
Part of a global web being spun.
By reflecting this voice in her pages
And valuing truth above all
Nina's strength is the story of ages
With hope as a clarion call.
The voice of a nation united, that reflects both new and old ways.
By lighting a path for tomorrow,
Nina connects our todays.
(c) Madeleine F White, 2014
You can connect with Madeleine on Twitter: @madeleinefwhite
*****
My next piece is a very beautiful poem by Lucy Kaufman, a superb writer and playwright. She is also a Write On! regular. I absolutely love the symbolic imagery in this poem.
Matriarch
I am the stone from which they tried to squeeze blood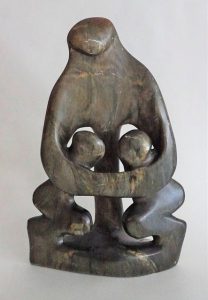 The stone where they clamoured to pull out their sword
The milestone that assured them of a city paved with gold
The millstone which fed their nation
I am the granite they chiselled and buffed into a nude
The font of a knowledge they refused to hear
The pedestal they put themselves on
The quartz in their clock
'Aloof' as marble, 'too warm' like pavement in August
Cleave me in half and I reveal the stripes of my geology
Boil me and I flow as lava
Over time I will be eroded, ground down into sand
To fill the bucket of a sun-kissed, windswept child,
Hands sticky from ice cream.
(c) Lucy Kaufman, 2017
You can connect with Lucy on Twitter: @lucykaufman, Instagram: @Kaufmanlucy and Facebook: www.facebook.com/LucyKaufmanAuthor
*****
I love this poem on motherhood by the fabulous poet and Write On! regular, Mary Walsh. Being a mother of four kids myself, I know exactly where she's coming from!
Motherhood
We are the women with stains on our blouses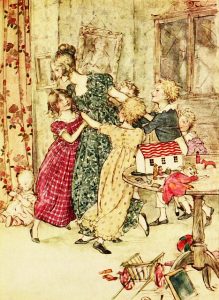 rusk on our shoulders
milk on our trousers.
We are the women who drag our feet
with bags under our eyes
from kids who don't sleep.
We are the women
who tirelessly strive who struggle and nurture so others can live.
We are the women who raise best we can
the next generation
of women and men.
We are the women
who prove every day
that we are stronger in every way.
We are the women
who just carry on leading our lives
caring for everyone.
Sometimes we need a little love and respect
to help us deal with whatever comes next.
(c) Mary Walsh, 1984
Connect with Mary on Twitter: @Marywal11526731
*****
The next three poems are by Eithne Cullen, Pen to Print Book Challenger and author, and Write On! Page Editor. I love the poignancy and real sense of love and loss in the first poem, the resilience that comes from the second poem, and how the third poem celebrates the beauty and vibrancy of being a woman.
I Hope To See You Soon…
…when we can tell
tales of grazing knees in the playground
like bedtime stories we once loved.
I'll show you a ring from my mother
and weep – we never said goodbye-
I miss her sweetness, feel the cold
of her absence, never said goodbye,
never heard the last words of advice
which she gave freely. I hope
to see you
soon.
(c) Eithne Cullen, 2021
Memory Of Games
Another day outside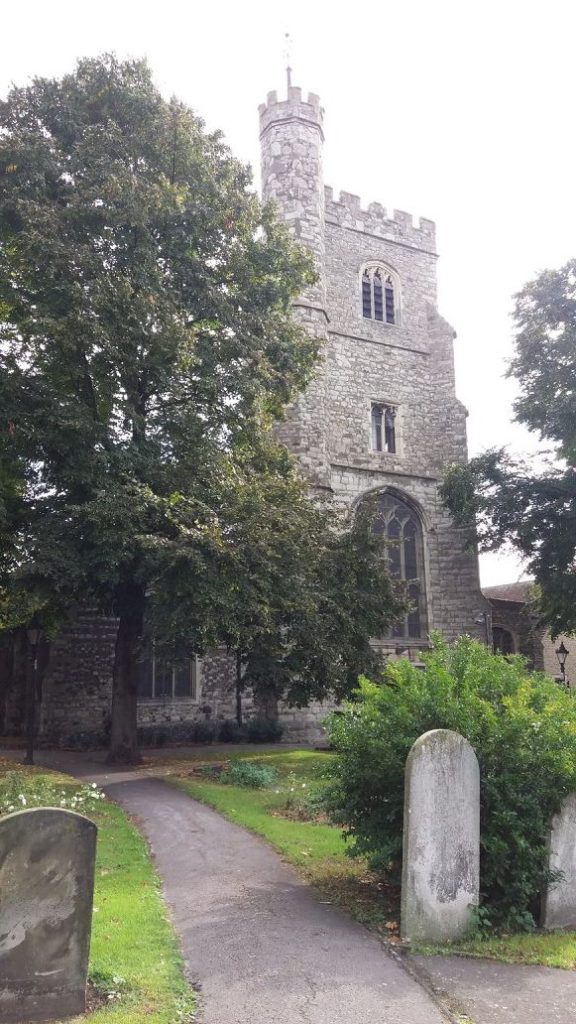 St Margaret's Church
people drinking –
go on love have another
in the serene gardens,
sheltered from traffic noise,
an annoying fly buzzes
over them.
Inside St Margaret's
carrying a burden
without complaint
a woman prays
for love, for strength
to cope with a chain
of events, another mouth
to feed.
Voices disturb her comfort
language of darkness
she cannot shake away
the memory of games
that ended with tears –
like water in a mirror
and the suitcase
in the hall.
(c) Eithne Cullen, 2021
Natural Woman
Aretha, you make me
feel like a natural woman.
With your hair and your breasts,
dancing in pink mules
in the Blues
Brothers film.
Preacher's daughter, singing Song Of Faith
Mahalia Jackson stepped in for your mum
sometimes and Dr King came to tea.
Queen of soul, your songs
the natural anthems
of natural women everywhere.
(c) Eithne Cullen, 2020
My final piece, also by Eithne, was written for a Pen to Print competition asking for pieces about the match girls who went on strike for pay and improved conditions in their East End factory. Their actions were important in the history of Trade Unions. Eithne's piece features in the anthology that came out of the competition: matchgirls1888.org/feathers-pennies.
Late
The foreman was in a bad mood, I suppose the bosses had been giving him a hard time so he took it out on us. It was his way.
They came in late, two girls from Aldgate, Irish girls, they always stuck together. He flew at them cursing and making a dreadful noise. They'd be for it, fines taken out of their wages, as if our pay wasn't bad enough already. A carriage had overturned on the road and they'd not been allowed to cross till it was righted, that's what kept them. He didn't care, miserable old so and so.
We all looked away, not to shame them. But Cassie Brown looked hard at them. We'd all learned to read lips – it's so loud on the factory floor. She was saying "serves 'em right" and a comment about the Irish. She shouldn't have.
A ripple of excitement went through the factory. We knew they'd seen and there'd be a fight – down the road, away from the foreman's view, we'd form a circle and watch Cassie pay for her rudeness, in a bare-knuckle fight.
Somehow, the shift seemed to go a little faster after that.
(c) Eithne Cullen, 2020
Connect with Eithne on Twitter: @eithne_cullen
*****
If you'd like to see your writing appear in the Write On! Showcase, please submit your short stories, poetry or novel extracts to: pentoprint.org/get-involved/submit-to-write-on/
Read the latest issue of Write On! magazine (11) online on this link.