Monday Moments: Relationships – What We Say vs. What We Mean
Introduced By Amber Hall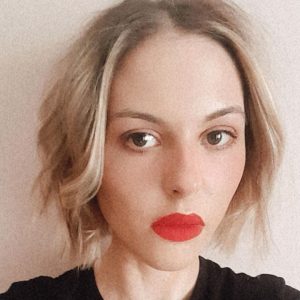 Hello, readers. Well, we survived the January blues!
With Valentine's Day just around the corner, I thought I'd focus on relationships for my page this month. Our theme continues to be 'Contradictions: everything has two sides,' and I think there's a lot to be said for this in terms of how we manage the relationships we have with one another.
Communication is messy business: what we say and what we mean can be two completely different things, and we can behave in ways that don't reflect what we've said or how we really feel. In last month's page, I spoke about the ways in which we can challenge ourselves as writers by going beyond boundaries and embracing our vulnerabilities. I think this holds true in relationships, too.
Many people are terrified by the idea of true intimacy, because we're often taught that to be lovable, we must be perfect. So we only put the good out there and expect others to do the same. But, of course, this isn't tenable. I've been thinking about how we can bridge the gap, so that what we say and what we mean – and how we present ourselves to the world and to each other – remains more or less the same. I think writing allows us to present ourselves authentically, and the pieces I've chosen this month prove as much.
First, we have a poem by Write On! regular, Claire Buckle. This piece explores the ways in which we can hide behind untruths in relationships. I think it's important to note that compromise is important in any relationship, but I like the way this poem touches on the idea of completely losing oneself to another person – sometimes, before the relationship has even begun.
Lie Ability
Should I lie and say
I love cats
With their needle-like retracting claws
After all
He has one he dotes on.
Should I lie and say
I've never stolen anything
After all
Many people haven't
Should I lie and say
I had a happy childhood
Or unburden the truth on him
Should I lie and say 'I love you'
After all
He might make me happy
Even though I'd be living a lie.
© Claire Buckle, 2022
Follow Claire on Facebook and Twitter: @ClaireBuckle
*****
Next, we have a poem by Juliet Hanna, who writes about a blossoming relationship. Honesty and vulnerability are posited as the healthiest foundations for any relationship. The narrator is asking for that leap of faith, with the promise of an almost heavenly union.
Love In Rain
I want rain, you want sunshine
Let's be friends, leave selfdom.
Let's see the mountains in the distance
Let the rain come from the flying clouds.
There are hills on the other side of the hill,
Clouds above clouds.
How do I explain my feelings to you?
It's like a passionate kingdom.
In this shravan evening,
If you spread your hands towards me,
I promise,
I will bring you a handful of clouds.
© Juliet Hanna, 2021
Connect with Asmani on Twitter: @tanjena_islam
*****
Now, I'd like to share some original artwork, Convey Boy, by Danny Baxter. I loved Danny's take on my theme, which he says is, "A play on the idea that people communicate with slogans on their T-shirts, which invariably tells you something about them." I like the idea that people inadvertently reveal things about themselves – perhaps more than they intend to – through their clothing, or in the ways that they present themselves more generally. Even though we don't know anything about this character, we get a sense of their outlook. As Danny told me, "It tells us something about this guy's relationship to the trend: maybe cynicism or a humorous take, or a bit of both."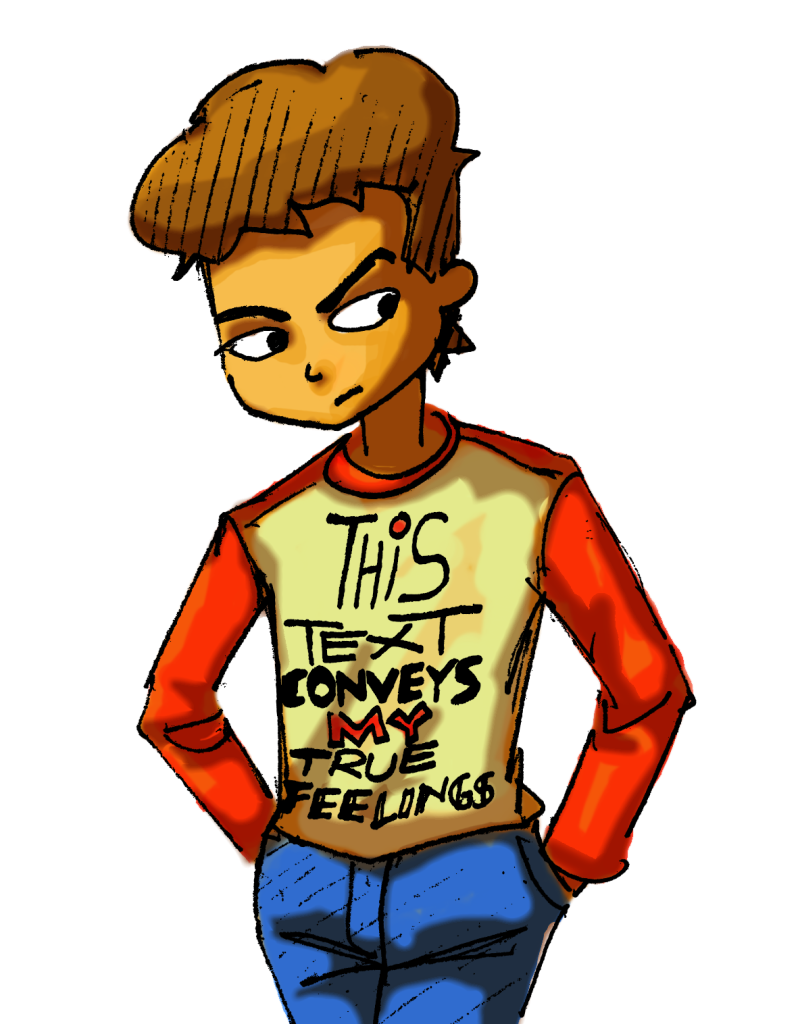 © Danny Baxter, 2023
Connect with Danny on Instagram: @dan_lbbd
*****
In this next piece, Hongwei Bao satirises the role of the relationship expert to great effect (with a brilliant turning point in the story!). It shows us how unspoken rifts can play out in partnerships, and reminds us that – particularly in the world of online dating – actions do sometimes undermine words.
Long-Term Relationship
What are the secrets to a long-term relationship?
The speaker was in his late fifties, dressed in a grey suit with a dark blue tie, looking slightly mature but still very sharp. He picked up a small book from the stack in front of him. On the book cover were these words in bold letters: Long-Term Relationship For Couples. There are three Cs. He opened the book and read from the contents page: Communication, connection, commitment…
I yawned. I immediately regretted going to the event. I wanted to hear about the author's own experience, but all this sounded very abstract and dry. A load of bullshit! Why don't you put them into practice and see how they work? Since one can get all these tips from the Internet, why bother writing a book? I looked around and realised that I was the only naughty student in the group. Everyone around seemed fascinated by his talk; the woman sitting next to me was even taking notes on her notepad. I took out my mobile phone and opened a few social media apps. Within a few minutes, the author's voice disappeared from my ears, and I was busy chatting to a middle-aged guy named Trevor. He seemed only a hundred metres away from me.
Hey, what's up?
Chilling, and you?
Bored to death.
Fancy meeting up? I'm in the Lounge.
The Lounge was a pub a few doors away from the bookshop, and Trevor looked reasonably attractive. Having a spontaneous afternoon date sounded a much better idea than sitting through a tedious talk. Slowly, I picked up my bag from the floor, leaned aside, and pointed to the corridor. I squeezed an apologetic smile as the woman slowly put down her notepad and reluctantly stood up. I tried to walk past her and to the door calmly, but I could feel the fierce stare from the speaker behind my back. Who cares! Write a more interesting book!
It was worth it to break the social etiquette and leave in the middle of a talk. Looking slightly older than his picture and profile age, Trevor was still an attractive man. He was visiting from London and was staying in a hotel in the city centre. He took an interest in my life as I told him that I had recently broken up with my ex because Joe didn't want a long-term relationship. What's a relationship if two people aren't committed to each other, I asked rhetorically as Joe was packing his bag. People change, situations change, and relationships can also change, this is a fact, why can't you accept this? With these words, Joe left the flat, and me.
Trevor listened attentively as I told him my story. I hadn't had an opportunity to process the trauma of my recent break-up until that moment. I was even surprised by my own candidness in front of a stranger whom I met only an hour ago, but the conversation was cathartic, and I desperately needed it. Trevor was a sympathetic listener. He nodded frequently and agreed with me on the importance of a committed long-term relationship. It was now my turn to ask about his life story. Trevor took a quick glance at his watch: I have to go, someone is waiting, it was nice to meet you, perhaps we could meet up later tonight for some fun at your place?
We exchanged our phone numbers, paid the bill and walked out of the Lounge. In front of the bookshop stood the book author, staring at us as we waved goodbye. Trevor walked up, gave him a big hug and kiss: "Darling, how did the talk go?"
© Hongwei Bao, 2022
Follow Hongwei on Twitter: @PatrickBao1
*****
Lastly, I wanted to showcase this piece by regular Write On! contributor, Eithne Cullen. She will be taking part in a 'Poem-A-Thon' on the 11th February to raise money for some fantastic causes. I think this is a great note to end on, because it serves as a reminder that writing really can be a unifying force – both in our intimate relationships, and within the wider community. Please do head down to support Eithne if you can!
Poem-A-Thon
My husband runs marathons. I think he's run nine or maybe ten. I write. I write quite a lot of poetry. Our interests are not too different in many ways.
I have great admiration for marathon runners, though I think the efforts made by the supporters go unnoticed: schlepping around London, carrying banners (often mis-spelt) and placards, cheering and clapping endlessly. He comes to many of my readings – he doesn't carry a Go Eithne! sign, but I think he claps.
Anyway, you might ask, what has this to do with poetry?
I am taking part in a Poem-A-Thon. I will be one of 48 (yes, that's a lot) enjoying a day of readings, each contributing eight to ten minutes of fine poetry to raise money for local food banks. In a way, you could say what we're doing is supporting our community through our words and our efforts. We're using poetry to bridge the gap.
Some of the poets may be ones you've heard of: Hannah Lowe, Andreena Leanne and Jennifer Wong, to name just three. The very ambitious target is to raise £10,000, set by Paul McGrane, who is organising the event, supported by Forest Poet members and former members.
Poets raise money by asking for sponsorship from family and friends, inviting supporters to come along and listen – donating for entrance, of course, and there'll be a raffle with an array of marvellous prizes.
Money raised will go to two local charities: Eat Or Heat and Rukhsana Khan Foundation food banks. So it's great for poetry and the community, too. We have already gone over the £2,000 mark.
It's on Saturday 11 February from one pm till nine pm at the Ye Olde Rose And Crown, 53 Hoe St, London E17 4SA.
We'd like people to come and join us to listen, enjoy and support (banners optional). If you'd like to come along, go to PoemAThon.eventbrite.co.uk to buy tickets in advance. It's five pounds entry and people can come and go as they please. Or you can pay on the door.
There's also a link on Eventbrite to the team fundraising page where people can sponsor one or more poets: peoplesfundraising.com/fundraising-team/poemathon
Unlike a runner, my training can't be seen in weeks of countdown; my fellow poets and I have trained a lifetime to get to this stage of our performing careers. We have no fear of wounds and the strains we might pick up along the way. Carb loading is optional and, as it's going to be in a pub, our carbs can be in many forms, not just pasta.
This is my second time participating in such an event. It's full of the warmth and support of audiences and other poets who listen with concentration and empathy to our chosen words. We support each other, in all kinds of ways. We love, celebrate and enjoy our poems and our performances.
Unlike my husband's marathon preparations, I won't be having my gait examined. I will be choosing comfy shoes and deciding which badges to wear on my jacket (including my Pen to Print one). There will be no need for water stations for this event; the bar of Ye Olde Rose And Crown will meet our needs. And, as well as the entertainment of other poets' performances, there will be a raffle! What more could we want?
© Eithne Cullen, 2023
Follow her on Twitter: @eithne_cullen
*****
Don't forget to submit your work to us via pentoprint@lbbd.gov.uk. You can read our latest issue  (15) of Write On! Magazine here.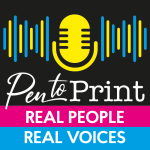 You can hear great new ideas, creative work and writing tips on Write On! Audio. Find us on all major podcast platforms, including Apple and Google Podcasts and Spotify. Type Pen to Print into your browser and look for our logo or find us on Anchor FM.
*****
If you or someone you know has been affected by issues covered in our pages, please see the relevant link below for ​information, advice and support​: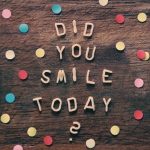 Communication is messy business: what we say and what we mean can be two completely different things, and we can behave in ways that don't reflect what we've said or how we really feel.