Monday Moments: Going Beyond Boundaries And Binaries
Introduced By Amber Hall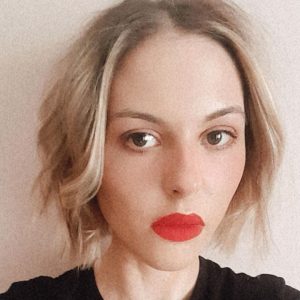 Happy New Year readers, my name is Amber Hall, and I'm delighted to be your new Monday Moments page editor.
As 2022 drew to a close I, like many others, began to reflect on the year past. For me personally, it felt like a particularly transitional year and, dare I say it, quite transformative. I quit my job as a content marketer to become a full-time freelancer. I'm not the sort of person to do things by halves, and I had been struggling to manage my mental and physical well-being for a long time. The truth is I was absolutely exhausted. I guess millennial burnout is real after all.
I recognised that something needed to change, and I knew that I wanted to become a 'proper' writer (whatever that means). It's all I've ever wanted to be, really. But I also knew that I needed to have the time and the mental energy to do it. So I recalibrated. I re-evaluated what it is that I want out of life, and I tried to find ways to make it happen. I began looking after myself a little more, with early nights and nourishing food; I started my mornings with yoga instead of cigarettes and put a stop to weekend hedonism. I joined the Pen to Print team too, becoming a regular Write On! contributor.
This month, our theme is 'Contradictions: Everything has two sides,' and I've been thinking about how relevant this is to the act of writing. I think one of the things you have to do is embrace the messy stuff. You've got to see things from all angles – grey areas included – and tap into your vulnerabilities. You've got to be OK with opening yourself up to people, even if it means getting misunderstood, or dismissed, or derided. If you want to become a better writer, you've got to challenge yourself in all sorts of different ways.
It's only in the last year or so that I've shared my creative work with strangers. It used to feel too raw, too revealing. But then I started workshopping regularly and discovered that my unease was only temporary. I benefitted from pushing through the anxiety I had around it. I honed my voice and discovered the things that I'm most passionate about in my work. I started to be honest about myself and my experiences, and learned how to turn these things into something people want to read. I stopped trying to make my work 'perfect' and accepted that it will never be. Now, all I really care about is creating something that's honest: I stave off over-editing my work, lest it become too censored.
I settled into the space outside of my comfort zone, and I intend to keep doing that this year. By going beyond the boundaries imposed by my own fretful mind, I've discovered the kind of writer I want to be.
The pieces I've chosen for my page this month explore the ways in which we can embrace contradiction and challenge ourselves through writing, to create something that speaks more directly to our lived experience. Each holds space for contrary ideas like good and bad, light and shade, and love and loathing. I hope you'll enjoy reading them as much as I did.
The first piece I'd like to share is one that I wrote as part of a short story course. We had to tell a story through letters, emails or notes. It hadn't occurred to me to do this before, because I didn't think it could be done in a way that felt seamless or natural. Initially, I found it challenging to work with a form that was so different. But in the end, I had a lot of fun writing it, adopting a voice and character distinct from my own.
I wanted to explore the ambiguity you can feel when a romantic relationship ends. Our most intimate stories are many-sided, and the tension between love and hate is often at its most potent in the immediate aftermath of a relationship breakdown.
Notes Left On A Fridge
Darling,
Sorry if I woke you this morning. I crept around in the half-light, trying so hard to be quiet. I've saved you the last of the milk; there should be enough for your morning coffee and Weetabix. I know you like them mushy. I'll pick something up on my way to work.
I'll be back for six-ish, providing Alan doesn't keep me past the hour. And I hate to be a nag, but please could you pick your pants up off the bedroom floor and pop them in the laundry basket? I'll do a dark wash when I get in.
I love you.
*
Darling,
You looked so peaceful this morning. I'm glad. I heard you come in late last night and hoped you'd be able to catch up on your sleep. Did you have a nice time? I wanted nothing more than to stay there with you, curled up under the covers. But, alas, I have to work. Alan has been fussing over this presentation for weeks; I'm hoping I'll get my weekends back once it's done. I know it's been hard on you, what with me doing all this overtime.
I noticed you left your pants on the floor again – perhaps you've been missing my notes? There's just no other way to reach you at the moment; we're like ships passing in the night. It'll be different soon, my love. I promise. Could you pick them up and give the flat a once over today, since you're home? You will be home all day, won't you?
*
I'm not sure when I'll be back this evening. Alan is taking me out to dinner with some very important people from senior management. I mentioned it last week when we were watching Come Dine With Me – the one that ended with a hot tub party in Chelmsford. I can't imagine anything worse than being in a hot tub in Chelmsford in October, with a bunch of boozed-up, semi-naked strangers. Awful carry on. Anyway, there's some leftover lasagne in the fridge, so you can have that for your tea. Don't wait up.
PS: You left your pants on the floor again. For the love of God, pick them up.
*
I could still smell the alcohol on your breath this morning, so I'm assuming you had fun last night? That makes one of us, I suppose. I didn't like the way you sidled up to me when you came in, reeking as you did. What did you expect me to do, turn over and let you have it? Talk about chivalry.
Judging by the state of the kitchen this morning, you treated yourself to a veritable feast when you got back. Those crumbs will attract mice. There's no milk, either. And if you don't want me to keep mentioning the pants, put them in the laundry basket. I'm not your bloody mother.
*
Alan is picking me up in five minutes. I've packed most of my things but there's another box that won't fit in the Fiat, so I'll have to collect it next week. I'd rather you weren't here when I do, so please let me know when you'll be out. I'm sorry it's come to this, I really am. I used the last of the milk, but there are some sachets of instant latte in the cupboard, which should do the job.
I have to say, the place looks spotless this morning. You even managed to put your pants in the laundry basket when you came in last night. I suppose that means my work here is done.
Goodbye, darling.
© Amber Hall, 2022
*****
Next, Thomas Nixon writes poignantly about the effects of dementia. I think this is a perfect example of how we can tap into our vulnerability to produce writing that's raw and honest. I'm sure you'll agree that it's powerful in its brevity.
The Circle Of Grief
"My dad had dementia. Awful, awful disease. First it took his mind, then it took his dignity. But the cruellest thing of all," Graham said with a pointed finger, "is that it refused to take his life. It left that till the very end."
"I know…" Karen said, taking his hand as she scooted her chair closer. "But let's not talk about that." She looked at her dad with a glowing smile. "How's your week been?"
There was a more-than-brief silence before Graham turned his gaze back to her, and spoke once again. "My dad had dementia. Awful, awful disease…"
© Thomas Nixon, 2022
*****
This poem, written by Mary Walsh, showcases the ways in which we can embrace both the good and the bad. The poet finds hope in hopelessness, overcoming pain and trauma through creativity and freedom of expression. I like the way that this piece sets an intention, too; it feels especially apt given the time of year.
Sad World
Starvation and war
Division and strife
It's not really how
I want to live life
But it's hard to find joy
With a boot on your back
Killing your mood
Putting you on the rack
So, I will sing songs
Dance a bit too
Laugh when I can
Write poems for you
Nurture some joy
In the world filled with pain
Give thanks each day
And dance in the rain
© Mary Walsh, 2022
*****
I wanted to finish my first Monday Moments page by looking ahead. Ray Miles' poem. The Clocks Change, uses the changing seasons to usher in a sense of hope for the future. January can feel like the gloomiest month and it's easy to focus on the negative during this time. But this piece serves as a reminder that the darkness will pass. Spring will soon be here, and the year – as yet full of unknowns – will begin to take shape.
The Clocks Change
The clocks change, and there's suddenly the shock
Of daylight lost, of time removed forever.
The night expands, the day contracts, the flock
Of birds has taken wing. Street lights never
Looked so bright. Dark dismal dawn has shown its hand;
Daybreak coyly hides its light, like shyly waiting for a kiss.
Then sunshine slowly spreading, bathes the land
Soothing fears, easing pain with hope of future bliss.
Day passes fast, then once more darkness;
Owls abroad in search of food. Branches bare,
Tree standing tall, spreading fingers, gaunt and lifeless.
No solace can be found just now, no peace, no calm, not anywhere.
But spring is just around the bend
And all my worries it will mend.
© Ray Miles, 2022
*****
Don't forget to submit your work to us via pentoprint@lbbd.gov.uk. You can read our latest issue  (15) of Write On! Magazine here.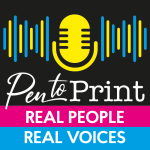 You can hear great new ideas, creative work and writing tips on Write On! Audio. Find us on all major podcast platforms, including Apple and Google Podcasts and Spotify. Type Pen to Print into your browser and look for our logo or find us on Anchor FM.
*****
If you or someone you know has been affected by issues covered in our pages, please see the relevant link below for ​information, advice and support​: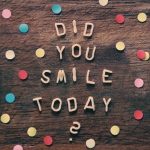 If you look back on your year, you'll find you're transitioning, moving through the old you and into what you will become.