Saturday Spotlight: Latest Book Releases w/c 31 October
By Claire Buss, Deputy Editor, Write On! 
At Write On! and Pen to Print we want to help connect authors and readers, so we've created a Spotlight page every Saturday, showcasing some of the exciting new reads available. The list has been curated by Lisa Rouiller and myself, based on books that you send us, so if you're an author and you'd like your book in the spotlight, reach out to Lisa at pentoprint@lbbd.gov.uk. Whether you're an indie author, with a small press or mainstream publisher, we'd love to hear from you and shine a light on your new novel.
Write On! offers other opportunities for writers as well. If you'd like us to feature an extract from your book or a short story, please send the extract, book cover and blurb to pentoprint@lbbd.gov.uk with the subject Write On! Showcase (ensuring you have your publisher's permission, of course).
Pen to Print are also looking for short videos from people reading a passage from their favourite book, or authors reading extracts from their own books. These videos will be featured on the Pen to Print YouTube channel and across our social media. Please send in your videos or links to pentoprint@lbbd.gov.uk with the subject 'Video Stories'.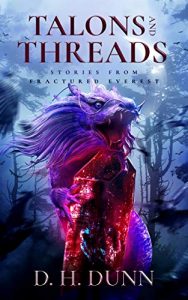 Hope hangs on by a thread.
He is the Thread, reluctant leader of the dragons. For centuries, he has driven by a single goal: the creation of a new dragon— one who would cast off the bonds built into them by their creator, a dragon who would be truly free, able to fly in whatever skies they desired.
After centuries, that dream is finally real and completely out of control.
Follow the Thread as he teams with Upala to save his offspring as well as the children the creature now threatens, while exploring the Thread's dark history with the legendary Manad Vhan hero Orami and its surprising connection to the present.
Available to buy here
Connect with D.H. Dunn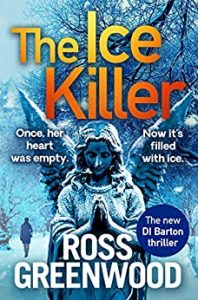 Once, her heart was empty. Now, it's filled with ice…
Ellen's therapist told her to forget the past. However, the life she's left with is boring. All she wants is to be happy and normal, but the approaching long bleak nights of winter loom threateningly in front of her – especially as she'll be alone.
When the secrets her mother put in place to protect her are uncovered, Ellen learns the frightening truth. Her history is darker than she imagined. She's not who she thinks she is, and the real her is a very different person to the one others have mistreated and exploited.
If she has any hope for a future, Ellen must find answers about the past. This winter, there will be vengeance on Ellen's mind, and DI Barton will struggle in his hardest case to date.
How can he find the truth when all the victims and witnesses are dead?
Available to buy here
Connect with Ross Greenwood
To avoid a public scandal, former child starlet Chastity Sullivan escapes to the middle of nowhere (otherwise known as Missouri) to hide out on her aunt and uncle's dairy farm.
Forced to leave a life of luxury getaways and spa treatments for one of farm work and cow manure, Chastity has a lot of crap to deal with. Literally.
Bored, misunderstood, and talking to farm animals, Chastity is out of her element. Especially when it comes to John, the cocky neighbour boy who she hates or maybe… likes? Will her feelings for him lead to romance or indigestion?
When a lifetime of secrets catches up with her, can she move on from her past to find a home and a life she can be passionate about?
*Please be advised, this novel contains non-graphic discussions of eating disorders, suicide, and sexual abuse.
Available to buy here
Connect with Jenifer Jenkins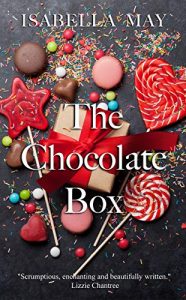 Ellie Sanchez wants revenge.
Spurned during her school days at prestigious Monty's Academy, when she was plain Eleanor Finch and played second fiddle to her idol, Barnaby Westwood and his show-off sister, Clementine, Ellie will stop at nothing to turn the tables now she's all grown up. The siblings and their snubbing have been the catalyst for everything that's gone wrong in her life, from parental neglect to her own divorce.
When the Westwood travel merchandise company advertises for a new HR manager, Ellie decides her unique combination of Karma and Law of Attraction has finally come good. And she'll be bagging herself a cherry-on-the-cake, second, and richer, husband in the process  – once Barnaby sees how much she's changed, anyway.
Fast forward six months and he STILL doesn't recognise her!
Fast forward six months and the company is in a financial mess.
Last Chance Saloon-style, Ellie coerces the siblings and their older sister, Brooke (the perpetual spanner in her works) to a rustic gîte in Normandy for a spot of team-building… over a very 'special' box of artisan chocolates.
Cue ALL the fireworks in the cocoa bean version of Jumanji!
Available to buy here
Connect with Isabella May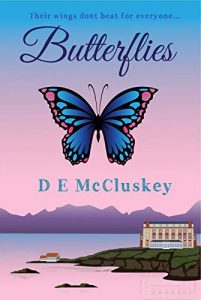 Olivia Martelle has it all.
She's young and beautiful and has just had her fairy-tale wedding to the man of her dreams, the man who makes the butterflies in her stomach swoop and swirl. Life is looking rosy indeed. Then, a cruel twist of fate changes everything. After a devastating accident, every day seems to be a battle — with doctors, with her sister-in-law, with herself.
Her beautiful blue butterflies have turned to black.
A desperate mistake leads her onto a path she doesn't want to tread, and her life begins to spiral out of control. Will anything bring her butterflies back?
Available to buy here
Connect with D E McCluskey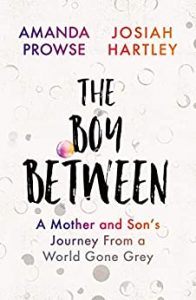 Bestselling novelist Amanda Prowse knew how to resolve a fictional family crisis. But then her son came to her with a real one.
Josiah was 19, with the world at his feet, when things changed. Without warning, the new university student's mental health deteriorated to the point that he planned his own death. His mother, bestselling author Amanda Prowse, found herself grappling for ways to help him, with no clear sense of where that could be found. This is the book they wish had been there for them during those dark times.
Josiah's situation is not unusual: the statistics on student mental health are terrifying. And he was not the only one suffering; his family was also hijacked by his illness, watching him struggle and fearing the day he might succeed in taking his life.
In this book, Josiah and Amanda hope to give a voice to those who suffer, and to show them that help can be found. It is Josiah's raw, at times bleak, sometimes humorous, but always honest account of what it is like to live with depression. It is Amanda's heart-rending account of her pain at watching him suffer, speaking from the heart about a mother's love for her child.
For anyone with depression and anyone who loves someone with depression, Amanda and Josiah have a clear message — you are not alone, and there is hope.
Available to buy here
Connect with Amanda Prowse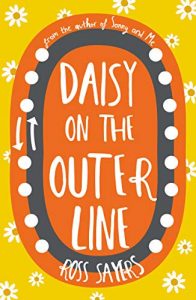 Life, Death and Time Travel on the Glasgow Subway
After selfish student Daisy makes a scene at her stepdad's funeral, she drunkenly falls asleep on the Glasgow subway and wakes to find she has travelled back in time. And to make matters worse, she's in someone else's body.
To make amends for her behaviour, she must save a life — but she doesn't know who, how, or where to begin. She'll have to find out fast if she wants to make it back to her old life and avoid being trapped in the wrong timeline forever.
Available to buy here
Connect with Ross Sayers
Remember, if you're an author and you'd like to see your book in our Saturday Spotlight, email: pentoprint@lbbd.gov.uk and send us the details of your new novel. 

Further Links
For details of Penguin RandomHouse new releases, visit their website here.
For details of Hachette new releases, visit their website here.
For details of HarperCollins new releases, visit their website here.
For details of PanMacmillan new releases, visit their website here.
For details of Simon & Schuster new releases, visit their website here.
Disclaimer: Amazon links are given for ease but please remember there are a number of other online retailers operating, including hive (which helps to support independent book shops), Kobo, Apple Books, Google Play and Nook as well as online stores for bookstores like Waterstones, Barnes & Noble and WHSmiths. Given the current situation, though, please check first.
We want to help connect authors and readers, so we've decided to create a spotlight page every Saturday, showcasing some of the exciting new reads available.