Saturday Spotlight: New Book Releases April 2023
By Claire Buss, Deputy Editor, Write On! 
At Write On! and Pen to Print, we want to help connect authors and readers, playwrights and audiences, so we've created a Spotlight page on the last Saturday of the month, showcasing some of the exciting new reads and plays available. The curated list is based on books and plays that you send us, so if you're an author or a playwright and you'd like your book or play in the spotlight, reach out to us at pentoprint@lbbd.gov.uk. Whether you're an indie author, with a small press or mainstream publisher, established or brand new playwright, we'd love to hear from you and shine a light on your new work.
Write On! offers other opportunities for writers as well. If you'd like us to feature an extract from your book or a short story, please send the extract, book cover and blurb to pentoprint@lbbd.gov.uk with the subject: Write On! Showcase (ensuring you have your publisher's permission, of course).
Pen to Print are also looking for short videos from people reading a passage from their favourite book, or authors reading extracts from their own books. These videos will be featured on the Pen to Print YouTube channel and across our social media. Please send in your videos or links to pentoprint@lbbd.gov.uk with the subject: Video Stories.
*****
The Pen To Published Podcast With Alexa Whitten and Alexa Tewkesbury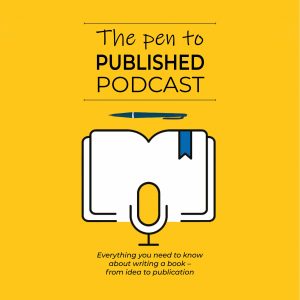 Thinking of writing a book? The Pen To Published Podcast can help you. Even if you've started, but got a bit stuck,  this is for you! Perhaps you have an idea but don't know where to start? This podcast is all about the self-publishing option and how you need to think of who you are writing for, how you are going to market it, and what steps you need to include on your writing journey. We cover:
Planning your book, and why that's critical.
Editing your book – why that's important.
How to get the book looking great, typesetting tips and cover design.
Finally, how to market your book.
We cover fiction, children's and business books.
Listen here: thebookrefinery.com/podcast
*****
Finding your way is never a simple journey…
Alice sees the worst in people.
She also sees the best.
She sees a thousand different emotions and knows exactly what everyone around her is feeling.
Every. Single. Day.
But it's the dark thoughts.
The sadness. The rage.
These are the things she can't get out of her head. The things that overwhelm her.
Where will the journey to find herself begin?
There's a Cornish saying that nothing is left behind in an autumnal tide; the powerful tug between the sun and the equator makes the water surface stronger. It pulls and builds until we are left with what is known as great tides — but as I stand here on my childhood beach someplace in my 40s, all I can see is the stretch of grey rocks and sand where the ebb has come and gone.
Natasha Carthew grew up in rural poverty in Cornwall, battling limited opportunities, precarious resources, escalating property prices, isolation and a community marked by the ravages of inequality. Her world existed alongside the picture-postcard Cornwall, where wealth and privilege converged on sandy beaches and in expensive second homes.
In the rockpools and hedgerows of the natural world, Natasha found solace in the beauty of the landscape, and in the mobile library she found her means of escape. In her first non-fiction audiobook she returns to the cliff-paths of her childhood, determined to make sense of an upbringing shaped by political neglect and a life defined by the beauty of nature.
Undercurrent is part-memoir, part-investigation, part love-letter to Cornwall. It's a vivid, powerful exploration of rural poverty and the often devastating impact of living without the means or support to build a future. This is a journey through place, and a story of hope, beauty, and fierce resilience.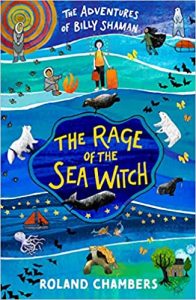 A new adventure series about the pivotal moments of discovery through the ages, bringing the past to life with a generous helping of fantasy, humour and delightful black and white illustrations.
Shaman by name and shaman by nature  – Billy just hasn't found his magic … yet. His selfish, globetrotting parents abandon him for yet another summer in Charles Darwin's strange, museum-like house, where Billy stumbles across a 200-year-old giant talking tortoise named Charles Darwin. Charles D, the tortoise, knows every inch of the house and every artefact in it and he's keen to help Billy realise his powers and set him on the path to adventure.
A beautifully carved Inuit ivory necklace is the first object that whisks him back in time to the shrieking chaos of an Arctic blizzard to meet its rightful owner, a girl called Ahnah, her shape-shifting grandmother and the mysterious explorer Pytheas.
Available to buy here
Connect with Roland Chambers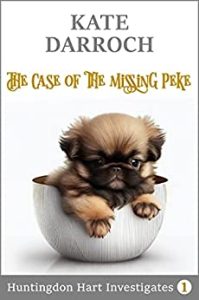 This is the First Huntingdon Hart story.
The title case is solved in each 'Quick Read', but also more and more details of Hunt's life unfold with each case. In some ways these stories read more like a serial. To get maximum enjoyment from the other Quick Reads, please read this story first.
Hunt is enjoying a quiet drink in the Bird In Nest, when two mysterious figures from his past turn up out of the blue, both wanting the same thing: for Hunt to locate the Duchess of Blantyre's Pekingese puppy. On the case, Hunt meets with surprises and a most unusual woman!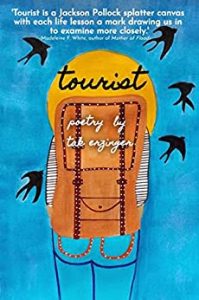 In her collection Tourist, TAK Erzinger invites us on a journey.
It's a deeply personal one: abandonment, discovery, loss and acceptance vie for space on the page. With the help of winged messengers and flora and fauna that creeps, winds and demands we engage, Erzinger presents otherness and connectedness. She leads us through the flux of the human experience with powerful layers of imagery from the natural world.
Revelations are made in the middle of the night, during a pandemic, in the heart of the forest, at the seaside and in food, snapshots of past and present. Through the wonder and surprise of nature, the search for identity is explored, surrendering to what cannot be changed and confronting the mercurial temperament of relationships and how they are perceived, one poem at a time.
Available to buy here
Connect with TAK Erzinger
After fifty years in the wilderness of London, Alice wants to live out her days in the land of her birth. But her children are divided on whether she stays or goes…
In the wake of their father's death, the imagined stability of the family begins to fray. Meanwhile, youngest daughter Melissa has never let go of a love she lost and Michael, in return, even within the sturdy walls of his marriage to the sparkling Nicole, is haunted by the failed perfection of the past. As Alice's final decision draws closer, all that is hidden between Melissa and her sisters, Michael and Nicole, rises to the surface.
Set against the shadows of a city and a country in turmoil, Diana Evans's ordinary people confront fundamental questions. How should we raise our children? How to do right by our parents? And how, in the midst of everything, can we satisfy ourselves?
Available to buy here
Connect with Diana Evans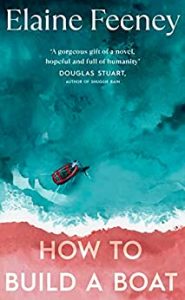 Meet Jamie, a boy with a big imagination and an even bigger dream, in the most uplifting book of the year.
Jamie O'Neill loves the colour red. He also loves tall trees, patterns, rain that comes with wind, the curvature of many objects, books with dust jackets, cats, rivers and Edgar Allan Poe. At age 13 there are two things he especially wants in life: to build a Perpetual Motion Machine and to connect with his mother Noelle, who died when he was born. In his mind, these things are intimately linked. And at his new school, where all else is disorientating and overwhelming, he finds two people who might just be able to help him.
How To Build A Boat is the story of how one boy and his mission transforms the lives of his teachers, Tess and Tadhg, and brings together a community. Written with tenderness and verve, it's about love, family and connection, the power of imagination, and how our greatest adventures never happen alone.
Available to buy here
Connect with Elaine Feeney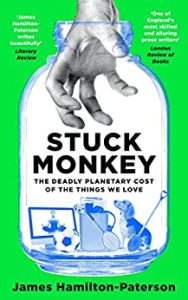 People hunting monkeys in the jungle once devised a simple yet effective trap: When the creature found a banana in a large jar with a narrow neck, it would plunge its paw in to retrieve it. But it couldn't let go. And unless the monkey released the banana, it was stuck.

We are, of course, the stuck monkey, paralysed by our modern lifestyles and consumer habits: our constant stream of online shopping deliveries, our compulsive dependence on digital devices, our obsession with our pets. These addictions, as small and harmless as they may seem, are quietly destroying the planet. And the eco-friendly alternatives that alleviate our guilt are often not much better.
In Stuck Monkey, James Hamilton-Paterson uncovers the truth behind the everyday habits fuelling the climate crisis. Drawing on eye-opening research and shocking statistics, he mercilessly dissects a wide spectrum of modern life: pets, gardening, sports, vehicles, fashion, wellness, holidays, and more. Ferociously unflinching and intelligent, this book will make you think twice about the 'innocent' habits we often take for granted.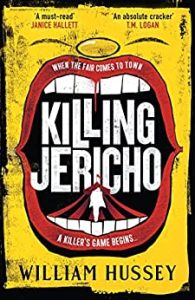 Scott Jericho thought he'd worked his last case. Fresh out of jail, the disgraced former detective is forced to seek refuge with the fairground family he once rejected.
Then a series of bizarre murders comes to light; deaths that echo a century-old fairground legend. The police can't connect the victims. But Jericho knows how the legend goes and that more murders are certain to follow.
As Jericho unpicks the deadly mystery, a terrifying question haunts him. As a direct descendant of one of the victims in the legend, is Jericho next on the killer's list?
From the award-winning author of The Outrage comes Killing Jericho, the gothic, helter-skelter thriller debut that introduces crime fiction's first ever Traveller detective, Scott Jericho.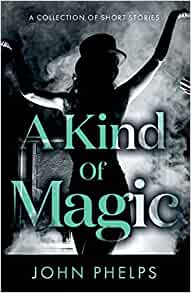 Love, fantasy, humour, athleticism, eccentricity, homelessness, generosity, skulduggery, deceit and even a bit of satire can be found in this varied collection of short stories.
A Kind Of Magic begins with a highly unusual love story – if you can call it that – and goes on to cover a multiplicity of circumstances that perhaps only a writer of advancing years can claim to know about.
The stories vary in length, pace, type and nature of outcome, and the reader is left to guess how much is based on experience and how much on pure imagination.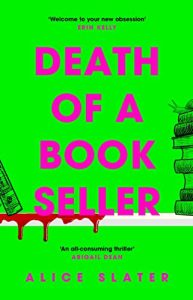 Roach – bookseller, loner and true crime fanatic – is not interested in making friends. She has all the company she needs in her serial killer books, murder podcasts and her pet snail, Bleep.
That is, until Laura joins the bookshop.
With her cute literary tote bags and sunny smile, she's everyone's favourite bookseller. But beneath the shiny veneer, Roach senses a darkness within Laura, the same darkness Roach possesses.
And as curiosity blooms into morbid obsession, Roach becomes determined to be a part of Laura's story, whether Laura wants her in it or not.
A fight for honour. A quest for revenge.
Paris, 1794. Revolutionary fervour has erupted into the 'Reign Of Terror'. A young man, Paul Courtney, hides in a crowd watching as the condemned are brought to the guillotine. Among them is Constance Courtney, Paul's mother. As he watches her brutal execution, he knows he must avoid the same fate and fulfil his promise to her: to survive, no matter what. He joins Napoleon's army and is taken to Egypt, but with the world at war and traitors in every corner, just how far will Paul go to ensure his own survival?
Cape Town, 1806. Adam Courtney has spent his life in service to the navy and in the shadow of his father, the illustrious Admiral Robert Courtney. But when he returns home to Nativity Bay to find the homestead destroyed and the Courtney family murdered, Adam must accept his destiny and seek vengeance. Robert gives Adam the prized family heirloom, the Neptune sword, and makes his son swear on its blade that he will not rest until he has delivered justice. From Cape Town to Calcutta, on a quest for his family's honour, Adam discovers the enemy he seeks may be closer to him than he realises…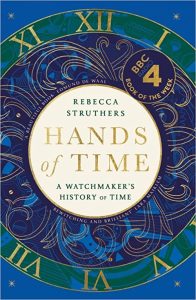 An intricate and personal history of watches and time from an extraordinary watchmaker and historian.
Timepieces are one of humanity's most ingenious innovations. Their invention was more significant for human culture than the printing press, or even the wheel. They have travelled the world with us, from the depths of the oceans to the summit of Everest, and even to the Moon. They regulate our daily lives and have sculpted the social and economic development of society in surprising and dramatic ways.
In Hands Of Time watchmaker and historian Rebecca Struthers welcomes us into the hidden world of watchmaking, offering a personal history of watches that spans centuries and continents. From her workshop bench, Rebecca explores the ways in which timekeeping has indelibly shaped our attitudes to work, leisure, trade, politics, exploration and mortality, and introduces us to some extraordinary and treasured devices, each with their own story to tell.
Hands Of Time is an intricate and uniquely personal exploration of the history, science, philosophy and craft of timekeeping.
Available to buy here
Connect with Rebecca Struthers
In country after country, conspiracy theories and religious dogmas that once seemed to have been overtaken by enlightened thought are helping to lift authoritarian leaders into power. The effects are being felt by women, ethnic minorities, teachers, scientists and students and by the environment, the ultimate victim of climate change denial. We need clear thinking now more than ever.
Christer Sturmark is a crusading secular humanist as well as a Swedish publisher and entrepreneur. The Flame Of Reason is his manifesto for a better world. It provides a set of simple tools for clear thinking in the face of populist dogmas, anti-science attitudes and pseudo-philosophy and suggestions for how we can move towards a new enlightenment.
From truth to Quantum Physics, moral philosophy to the Myers-Briggs test, Sturmark offers a passionate defence of rational thought, science, tolerance and pluralism; a warm and engaging guide for anyone who wants to better navigate the modern world.
Translated by and co-written with Douglas Hofstadter, celebrated cognitive scientist, physicist and author of Godel, Escher, Bach.
Available to buy here
Connect with Christer Sturmark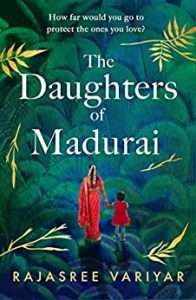 'A girl is a burden. A girl is a curse.'

Madurai, 1992. A young mother in a poor family, Janani is told she is useless if she can't produce a son; or worse, bears daughters they can't afford. They let her keep her first baby girl but the rest are taken away as soon as they are born. The fate of her children has never been in her hands. But Janani can't forget the daughters who weren't allowed to live.
Sydney, 2019. Nila has a secret, one she's been keeping from her parents for far too long. Before she can say anything, her grandfather in India falls ill and she agrees to join her parents on a trip to Madurai, the first in over ten years. Growing up in Australia, Nila knows very little about where she or her family came from, or who they left behind. What she's about to learn will change her forever.
Available to buy here
Connect with Rajasree Variyar
In her debut collection The Lost Book Of Barkynge, Ruth Wiggins recovers the forgotten voices of the nuns, abbesses and local women of the medieval abbey at Barking.
Against a backdrop of famine, plague, war and spiritual upheaval, these poems explore the strange, uncertain days of the early abbey: mysterious visions, politics, violence and sisterhood, ending with the final abbess mourning the eradication of her home as the Dissolution unhouses her, her sisters and countless others across Europe.
Barking was one of the most significant abbeys in Britain and a centre of learning for women. It offered space to the devout, the bookish, and those who simply did not fit anywhere else. These poems introduce some remarkable characters: poets, visionaries, washerwomen and queens, and range from the sacred feminine to the protofeminist.
Whether one reads The Lost Book Of Barkynge as a series of monologues or as a sequence evoking time and place, what emerges is an excavation of forgotten stories. Here, the lost voices of the women of Barking are restored in poems that voice the power and poignancy of their lives.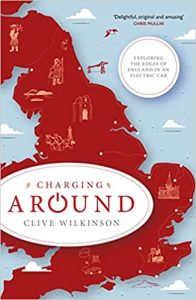 Having crossed a continent by train and sailed around the world by container ship, Clive Wilkinson has always had a penchant for slow travel. As his eightieth birthday approaches, he and his wife Joan set out on a new expedition: to tour the edges of England by electric car. How hard could that be?
Given the parlous state of the country's charge-point infrastructure back in 2018, the answer turns out to be 'very'. In a 1,900-mile odyssey through fading seaside towns, rainswept hilltop passes and England's only desert, each day's driving for these unlikely pioneers is overshadowed by a cloud of apprehension. Will they make it to the next charge point? Will it be in working order? Will someone else be using it?
You could only undertake such a trip with a calm temperament and robust sense of humour. Fortunately, Clive has both. With a relentless curiosity for history, geography and, above all, people, he and Joan explore the reality of life on England's periphery: the 'left behind' areas that, by voting for Brexit, changed the course of British history, making new friends with every mile.
Remember, if you're an author and you'd like to see your book in our Saturday Spotlight, email: pentoprint@lbbd.gov.uk and send us the details of your new novel.

For details of Penguin RandomHouse new releases, visit their website here.
For details of Hachette new releases, visit their website here.
For details of HarperCollins new releases, visit their website here.
For details of PanMacmillan new releases, visit their website here.
For details of Simon & Schuster new releases, visit their website here.
Disclaimer: Amazon links are given for ease but please remember there are a number of other online retailers operating, including hive (which helps to support independent book shops), Kobo, Apple Books, Google Play and Nook as well as online stores for bookstores such as Waterstones, Barnes & Noble and WHSmiths. 
Issue 16 of Write On! is out now. Find it in libraries and other outlets.See it online here.
We want to help connect authors and readers, so our Saturday Spotlight page showcases some of the exciting new reads available each month.