Write On! Interviews: Poet Ruth Wiggins
Write On! interviews poet Ruth Wiggins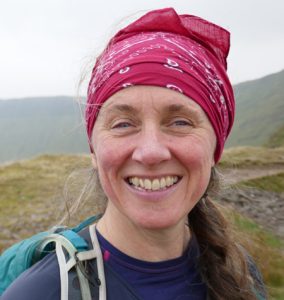 Ruth is a British poet. She is based in East London but is happiest in the great outdoors, something which informs her work. Her poems have been published internationally in journals and anthologies and have been shortlisted and commended in competitions. Her debut full-length collection, The Lost Book Of Barkynge, was published in March 2023 by Shearsman Books. She also has three pamphlets: Myrtle (Emma Press, 2014), which was runner-up in the Fledgling Award, a handful of string (Paekakariki Press, 2020), an article about which appeared in The Guardian, and Menalhyl, a sequence of poems about her mother.
WO: How would you describe your writing/work to someone new to it?
RW: I write poetry and occasional essays. I'm very interested in the natural world, and in the mythologies, religions and fairy stories with which we try to make sense of things. I often write in sequences, or groups of poems on a theme, and I experiment with a variety of forms. Mostly, though, I write free-line verse and poems that look like little boxes. My poetry is very visual. A watchword for me is tenderness, and I try to write in a way that holds the world – the human and the non-human – in the heart, as much as the head. I've travelled quite a lot, hiking and camping, and this has provided much material over the years. For instance, my pamphlet a handful of string was inspired by two months spent hiking in Mongolia. More recently, though, my projects have concerned things a little closer to home.
WO: Can you tell us a bit about your latest book, The Lost Book Of Barkynge?
RW: The Lost Book Of Barkynge is a lyric history of the medieval abbey at Barking, told in the voices of the women, both secular and religious, who lived there during the 900 years of its existence. It is largely told from the perspective of abbesses and nuns, most of whom are in the historical record and whose stories have been largely ignored or forgotten. In short, the book is a re-voicing of their lives. The Lost Book was a bit of a Covid baby, as I began work on it about six months prior to the pandemic, in poems originally generated by walking the River Roding. I then spent lockdown immersed in online research of the period (666-1539). The book comes with a bibliography and historical notes and is a hybrid of sorts, with each poem accompanied by a lyric caption to set the scene. Barking was a significant centre of female learning and devotion, and I felt compelled by how different the lives of its inhabitants must have been to those of their contemporaries, and what that strangeness might tell us about how we are living now.
WO: What inspired you to write in the first place, and what inspires you now?
RW: I was a bookish child, loved the local library, and have an early memory of a teacher drawing my parents' attention to a poem of mine on a board in the school hall (thank you, Mr Jordan!). My best friend at primary school's mum was a writer, and I think that was crucial in terms of my sense of what was possible, what it was viable to reach for. I went on to study English and Latin at university, which cemented a love of poetry. I can't really remember a time when I didn't write! I focused on fiction when I first graduated, but when the youngest of my three sons left home, I found myself returning to poetry. That was about 15 years ago now, and I've not looked back. I mostly take my inspiration from walking in nature and am very much inspired by the Scottish hills. I also read a lot of poetry, which makes me feel part of a conversation, and of course helps expand my sense of what is possible in this incredibly versatile medium, whilst also deepening my own poetic practice.
WO: The current issue of Write On! explores the theme of 'Contradictions'. With that in mind, do you ever actively look for or specifically avoid contradictions in your writing? Is there a part of your writing process that contradicts itself, yet somehow works for you?
RW: There's something energising about a deliberate engagement with contradiction. It can allow a writer to think in someone else's shoes, see another side of a story, or simply create some tension in the piece you're working on. It can be really interesting to push against something resistant in your work to see what doors open. There might be a whole other poem lurking inside the one you think you are writing! Where I might avoid contradiction would be if it was unhelpfully destabilising the narrative or tone of a piece.
WO: What one piece of advice would you give an aspiring writer?
RW: Read, read, and read! I'm often astonished by the numbers of people who want to write poetry but say they don't actually read any. I'd also advise any aspiring poet to read their own work aloud (or get someone to read it back to them), so they can hear where the music is working, or indeed where it might not be.
WO: Question from Twitter user: @madeleinefwhite If you were to write a memoir, what would it be called and why?
RW: One of the things I find hardest about writing is coming up with titles, so this is a tough question. I'd love to think of something profound or witty in answer, but in all honesty it would probably have to be something like 'Oops' or 'Ouch,' as I'm horrendously clumsy and most of my anecdotes seem to involve me tripping over my own feet and injuring myself!
WO: Can you tell us anything about future projects?
RW: I'm currently writing about a birch wood in Scotland, which has stolen my heart. And I need to return to my River Roding poems, which were hijacked somewhat by the nuns of Barking! So, a river and a wood… from Deeside to Creekside.
WO: Lastly, if you could choose one fictional animal/creature to be a pet or companion, who would it be and why?
RW: As a child I had an imaginary polecat and it would be nice to see them again. But, in fiction Mikhail Bulgakov's anarchic and sarcastic cat, Behemoth, in The Master And Margarita, might be fun. He'd certainly stop me from ever taking myself too seriously!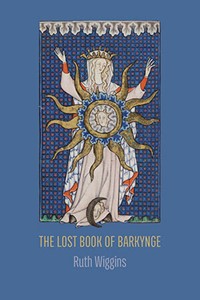 You can find out more about Ruth Wiggins here: mudpath.wordpress.com.
The Lost Book Of Barkynge is available to buy from shearsman.com/store/Ruth-Wiggins-The-Lost-Book-of-Barkynge-p511989850.
 ***** 
Issue 16 of Write On! is out now. Find it in libraries and other outlets. You can also find the digital issue here.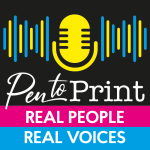 Each edition of our Write On! Audio podcast features an exclusive interview. Find us on all major podcast platforms, including Apple and Google Podcasts and Spotify. Type Pen to Print into your browser and look for our logo, or find us on Anchor FM.
*****
If you or someone you know has been affected by issues covered in our pages, please see the relevant link below for ​information, advice and support​: https://pentoprint.org/about/advice-support/
I read a lot of poetry, which makes me feel part of a conversation, and helps expand my sense of what is possible in this incredibly versatile medium, while also deepening my own poetic practice.