Saturday Spotlight: New Book Releases August 2023
By Claire Buss, Deputy Editor, Write On! 
At Write On! and Pen to Print, we want to help connect authors and readers, playwrights and audiences, so we've created a Spotlight page on the last Saturday of the month, showcasing some of the exciting new reads and plays available. The curated list is based on books and plays that you send us, so if you're an author or a playwright and you'd like your book or play in the spotlight, reach out to us at pentoprint@lbbd.gov.uk. Whether you're an indie author, with a small press or mainstream publisher, established or brand new playwright, we'd love to hear from you and shine a light on your new work.
Write On! offers other opportunities for writers as well. If you'd like us to feature an extract from your book or a short story, please send the extract, book cover and blurb to pentoprint@lbbd.gov.uk with the subject: Write On! Showcase (ensuring you have your publisher's permission, of course).
Pen to Print are also looking for short videos from people reading a passage from their favourite book, or authors reading extracts from their own books. These videos will be featured on the Pen to Print YouTube channel and across our social media. Please send in your videos or links to pentoprint@lbbd.gov.uk with the subject: Video Stories.
*****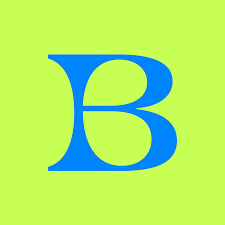 Pride, Place And Progress with Heather McKelvey and Andrew Kerr
A conversation on sexual health, young people, and growing up Queer in Barking & Dagenham with Heather McKelvey and Andrew Kerr.
Heather McKelvey (she/her) is the Youth Health Programmes Coordinator for the London Borough of Barking & Dagenham. She has worked in the Borough since 2000, and currently manages the Condom Distribution Scheme and Emergency Hormonal Contraception Service in pharmacies for the under 25's. However, she's worked on all manner of youth services and provisions, including housing and homelessness, as well as the detached youth provision.
Andrew Kerr (he/him) is a life-long resident of Barking & Dagenham, and has lived, worked and studied in the Borough for over 29 years. His career has been varied, starting off in sexual and mental health, but has progressed into community participation, engagement and development, and urban regeneration and renewal. He is currently completing his PhD within the Borough, exploring young people, specifically Queer young people, and their participation and engagement in regeneration and inclusive growth.

Born Nigerian royalty, Princess Adenrele Ademola trained as a nurse at Guy's Hospital in London and stepped up to serve the people of Britain when war broke out – facing both the devastation of the Blitz and the prejudice of some of the people she was trying to help.
Eighty years later, Ade's great-niece Yemi arrives in London, clutching the Princess's precious diaries and longs to uncover the mysteries they hold.
A richly-detailed, compelling historical novel shining a light on a hidden voice of WW2 and one woman's courageous contribution to Britain.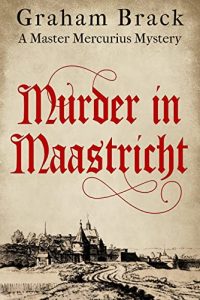 1686, The Netherlands
After getting Master Mercurius jailed and nearly put to death with one of his schemes, the Stadhouder, William Of Orange, has finally left Mercurius in peace.
But Mercurius is not able to remain in Leiden for long. A friendly debate on the sin of witchcraft has been proposed between the University Of Leiden and the University Of Leuven. And the scholars are to meet part-way in the city of Maastricht.
When researching the local witch trials from 70 years ago, Mercurius comes across astonishing charges that could not possibly be true.
But the opposing side brings forth a witch-finder as a witness who is adamant that the women he charges bear the signs of the devil.
Before the debate can continue, the witch-finder is found brutally murdered. His body was left in the the library, locked from the inside, with no other available exit.
Could this be the work of Satan? His wrath provoked by the investigation into local witch trials?
Or is the culprit someone grounded much more in reality?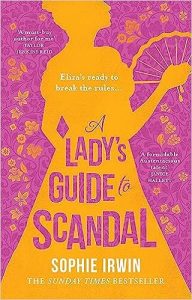 A lifetime of duty
Widowed at just seven-and-twenty from her marriage of convenience, Eliza, now Countess of Somerset, is bequeathed a fortune, hers to keep – provided she can steer clear of scandal.
The promise of love
The last thing she expects is to be torn between two very different men: a face from the past, whose loss she's always mourned, and a roguish poet, who scorns convention.
A taste of freedom
But a lady's reputation is fragile and with jealous eyes on Eliza's fortune, it will only take one whisper of gossip for her to lose it all.
Available to buy here
Connect with Sophie Irwin
Most of my young adulthood, I struggled with placing my needs first.
Being a responsible teenager with brokenness and pleasing tendencies, I became addicted to serving others, but then everything shifted. I placed my intention and focus on a healthier approach to live a great life with simplicity and trusting my gut.
So, if you're struggling to forgive yourself, holding onto the painful relationships with family, friends … You're Deserving Of Love.
If you feel there's no hope as an individual in your singleness, or dating without purpose … You're Deserving Of Love.
If you think it's too late to start over, or get married and enter a healthy and mature partnership… You're Deserving Of Love.
When you find the courage to become the leader in your own life, by applying the lessons and motivation to not quit and trust your intuition, your relationships will flourish.
Available to buy here
Connect with Oksana Mauricio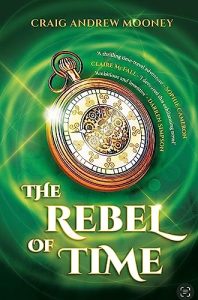 Doran West can travel through the ages. But so can his enemies.
Welcome to the one-street village of Linntean in the Scottish Highlands. It's great for tourists, less so for local teenager Doran West. He and his best friend Zander crave a change of scenery, some excitement. What they have in mind is a weekend away to the nearest city. Fate has a little more in store.
An accident while fleeing school bullies leads Doran to an extraordinary discovery: he can travel in time. What's more, he isn't alone. There are others who share his gifts, hiding in plain sight and tied to a shadowy organisation called the Eternalisium.
With Zander in tow, he embarks on a terrifying odyssey through the ages, risking death on the gallows and battlefield, contending with ruthless enemies from the future and learning more than he'd like about his own adult self.
Available to buy here
Connect with Craig Andrew Mooney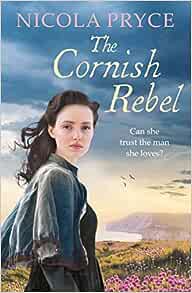 Cornwall, 1801.
In the wake of her mother's death, Pandora Woodville is desperate to escape her domineering father and finally return to Cornwall. Posing as a widow, she safely makes it across the Atlantic, bright with the dream of working at her Aunt Harriet's school for young women. But as Pandora is soon to learn, the school is facing imminent closure after a series of sinister events threaten its reputation.
Acclaimed chemist Benedict Aubyn has also recently returned to Cornwall, to take up a new role as Turnpike Trust Surveyor. Pandora's arrival has been a strange one, so she is grateful when he shows her kindness. As news of the school's ruin spreads around town, everyone seems to be after her aunt's estate. Now, Pandora and Aunt Harriet must do everything in their power to save the school, or risk losing it all.
However, Pandora has another problem. She's falling for Benedict. But can she trust him, or is he simply looking after his own interests?
Available to buy here
Connect with Nicola Pryce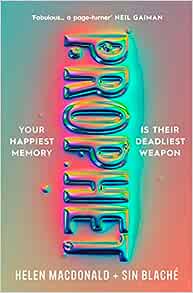 Your happiest memory is their deadliest weapon.
This is Prophet. It knows when you were happiest. It gives life to your fondest memories and uses them to destroy you.
An all-American diner appears overnight in a remote British field. And the deaths quickly follow. Prophet, a weapon like no other, is targeting innocent people. But nobody knows who created it, or why.
Sunil Rao seems a surprising choice of investigator. Chaotic and unpredictable, the former agent is the antithesis of his partner Lieutenant Colonel Adam Rubenstein, the model of a military man. But Sunil has the unique ability to distinguish truth from lies: in objects, words and people, in the past and in real time. And Adam is the only one who truly knows him, after a troubled past together. Now, as they battle this strange new reality, they are drawn closer than ever to defend what they both hold most dear.
Prophet can weaponise the past. But only love will protect the future.
Available to buy here
Connect with Helen Macdonald &Sin Blaché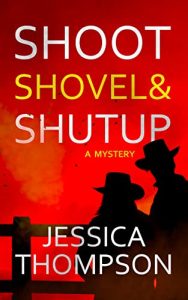 After a fight over the family ranch, Dad's young fiancée is found dead.
Bria risks her family's disapproval to sneak around and investigate as the tragedies pile up. Luckily, she has help from her childhood crush and from the handsome new deputy.
When new love blooms in two directions and her main suspect dies, she must grow around her grief to discover the family's secrets before she loses everyone she loves.
Available to buy here
Connect with Jessica Thompson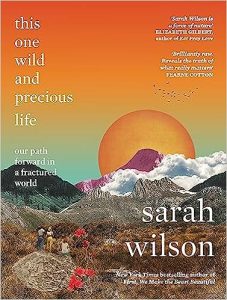 We live in truly overwhelming times.
The climate crisis, the pandemic, AI advances, conspiracy theories, political polarisation…and the rest…have left many of us in a state of 'spiritual PTSD', feeling disconnected from one another, from our values, from our joy.
In this radical spiritual guidebook, New York Times bestselling author Sarah Wilson puts on her backpack and spends three years hiking around the world: in Jordan, Cornwall, the Lake District, the Australian Outback, Japan, the Sierra Nevada and beyond, to find a path through it all.
She follows in the footsteps of Nietzsche, Wordsworth and other favourite poets and thinkers, venturing deeper into nature, going to 'spiritual edges' and meeting monks, lovers and renegades along the way. And she emerges with a blueprint for living a wilder, more connected life, and one that might just save our precious life on this planet.
Available to buy here
Connect with Sarah Wilson
Remember, if you're an author and you'd like to see your book in our Saturday Spotlight, email: pentoprint@lbbd.gov.uk and send us the details of your new novel.

For details of Penguin RandomHouse new releases, visit their website here.
For details of Hachette new releases, visit their website here.
For details of HarperCollins new releases, visit their website here.
For details of PanMacmillan new releases, visit their website here.
For details of Simon & Schuster new releases, visit their website here.
Disclaimer: Amazon links are given for ease but please remember there are a number of other online retailers operating, including hive (which helps to support independent book shops), Kobo, Apple Books, Google Play and Nook as well as online stores for bookstores such as Waterstones, Barnes & Noble and WHSmiths. 
Issue 17 of Write On! is out now and you can read it online here. Find it in libraries and other outlets. You can find previous editions of our magazines here.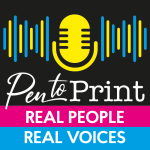 You can hear great new ideas, creative work and writing tips on Write On! Audio. Find us on all major podcast platforms, including Apple and Google Podcasts and Spotify. Type Pen to Print into your browser and look for our logo, or find us on Podcasters.Spotify.com.
We want to help connect authors and readers, so our Saturday Spotlight page showcases some of the exciting new reads available each month.